I'm celebrating the one year Anniversary of my Original Cookbook and I want you to be a part of it! Enter to win some free goodies and join in on the fun!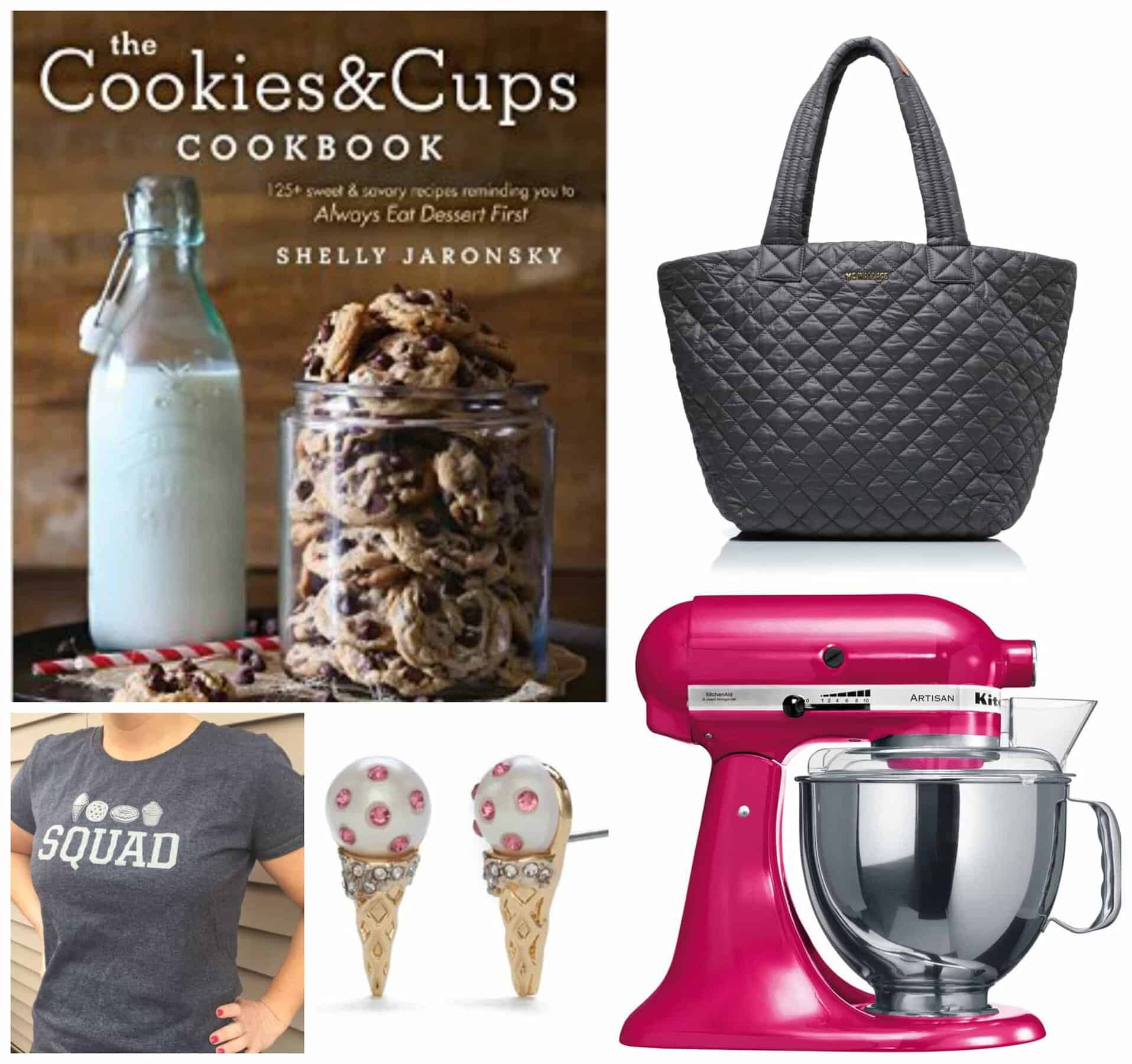 My Cookbook's First Birthday
Ohhhhhhh wow! I can't even believe I am sitting here writing this post ONE YEAR after the release of my first cookbook, The Cookies & Cups Cookbook!
What a whirlwind of a year it has been! To be totally honest, I actually didn't even realize that it had been a whole year! Last month, a "timehop" came up in my facebook feed that reminded me and I am blown away at A) how fast a year went and B) that I am still just as excited about it as I was last year!
And of course, if you haven't gotten your copy yet, no worries! It's available in stores and online.
BUT today I want to celebrate. April 12th is the exact "birthday" of The Cookies & Cups Cookbook. So I thought it would be fun to do a little celebration here. I really, REALLY want to say thank you to all of you who have supported me, and the book over the past year!
So in honor of YOU, I want to give away some fun stuff!! 12 things for the 12 days leading up to the one year birthday! You can enter to win below, and you can actually come back and enter everyday that the giveaway is open, giving you a LOT of extra entries!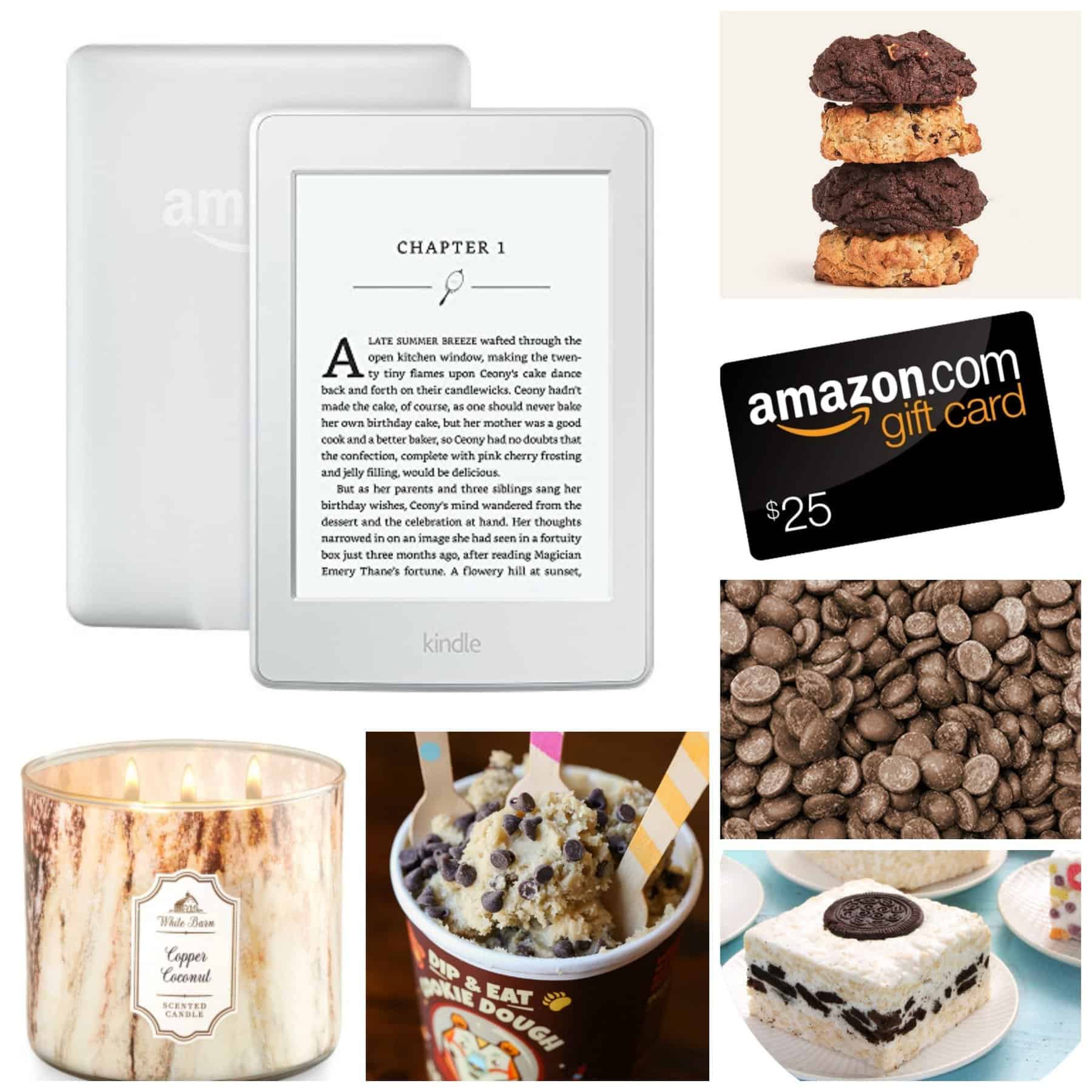 Here are the Goods!
A signed copy of The Cookies & Cups Cookbook!
A Medium MZ Wallace Tote in Magnet Oxford (the best tote bag you will ever own)
A KitchenAid 5Qt Artisan Mixer (in the color of your choice)
Kate Spade Ice Cream Cone Studs (have these and LOVE them)
Dessert SQUAD shirt! I designed this shirt along the same time that my book came out and they are so cute!
A Kindle Paperwhite (I absolutely adore mine)
LEVAIN COOKIES! Levain is a bakery in NYC that makes the BEST chocolate chip cookie, hands down, period. And now they ship! So you will be winning an assortment pack with my favorites!
A $25 Amazon gift card
Callebaut Chocolate Chips. These chips are my all time favorite. They're creamy, delicious and perfect! I talk about them in my book and try to use these exclusively!
Crispy Cake from The Crispery! The Crispery makes some of the BEST marshmallow treats I have ever had! They pack so much marshmallow into them it's insane! You will be getting an assortment box!
Edible Cookie Dough!! Big Dipper Dough makes AMAZING edible cookie dough shipped right to your door! I am obsessed with it. You can eat it raw, or bake it up! SO FUN!
Copper Coconut Candle. This candle is my latest candle obsession. I am OBSESSED.
SO THANK YOU for being the best.
To enter, use the form below and note that you can come back and enter everyday! More chances to win!! GOOD LUCK!
The Cookies & Cups Cookbook Birthday Celebration!