Are you ready to try some of the best, easiest recipes of your life? The Cookies and Cups Cookbook is coming soon, and it's ready to liven up your weekly menu!

Find the Best Recipes in My New Cookbook
FRIENDSSSSS!!!!!
OMG it is TIME! This week has been in the making for two whole years. TWO YEARS. I can't believe we're here.
I made it, you made it…and my book made it too! It's been a long haul and I can't even explain in words the feelings that I am having…excitement, relief, anxiety… I am all aboard the emotion roller coaster right now. Just ask my husband.
Or wait, maybe don't…
Tuesday, April 12th is my OFFICIAL RELEASE DATE! Anyone who was gracious enough to pre-order the book you should have it in your hands tomorrow morning!! And you you can go into your local Barnes & Noble and it will be there too along with loads of other bookstores!
I can't imagine how surreal it will be to see my book on bookstore shelves. You know I will be stalking all the Barnes & Nobles in New Jersey just loitering around my book, moving it to the front of the bookshelf asking people if they want a signed copy. So awkward, yet so true.
The Cookies and Cups Cookbook is filled to the brim with sugar and butter, as you would expect.
But the concept of the book (just like this blog) is all about eating dessert first! Desserts make up the first 3/4 of the book with a special extra section with everyday dinner ideas…and I will tell you I am pretty dang excited about these recipes!
Like this Jalapeno Popper Pizza…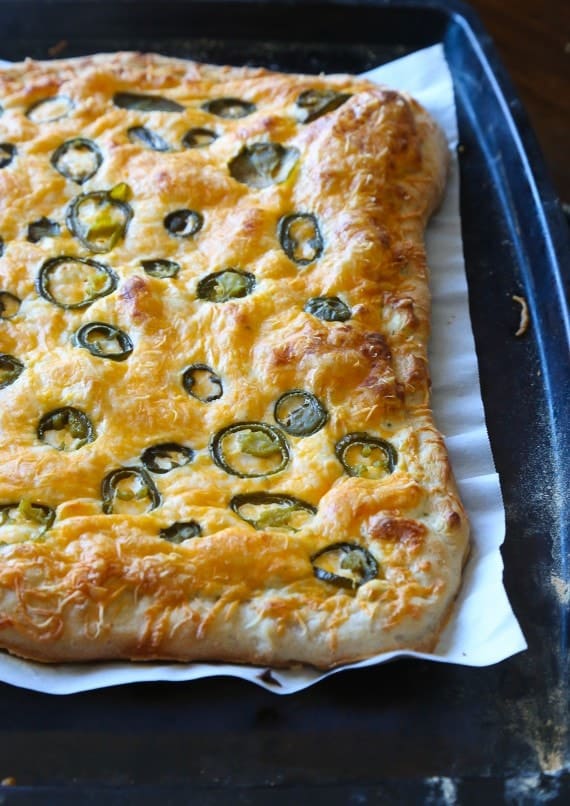 I am FLIPPING CRAZY EXCITED for you to be able to hold this book in your hands…to dogear it…to stain it up…to really USE it. AND when you do get your copies I would LOVE to see pictures of you with the book! Post them on my Facebook Wall, Tag me in an Instagram Photo, Tweet me! And hashtag your pictures #TheCookiesandCupsCookbook so I can find you across the internets!
I can't say enough again about the amount of gratitude I have to you for all the support, kind words, virtual high fives…
YOU gave me the courage to make this happen. YOU made this possible for me.
Eight years of blogging has lead me to this moment and my heart feels so full right now.
Thank you.
ALSO OMGGGG. You guys are gonna die. I have some pretty major news.
I may or may not be on NATIONAL TV this week! OMG!
A little morning show called TODAY has been amazing enough to ask me to be on their show THURSDAY MORNING!!!! I will have more details later this week, but SET YOUR DVR for April 14th during the 10:00 hour! Dying with nervousness!!!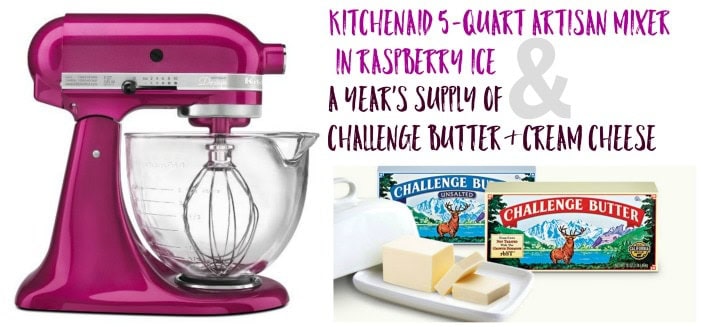 Today is the last chance to enter the amazing giveaway I have running! You can win the same KitchenAid 5 quart Artisan stand mixer (in Raspberry Ice) that I use in my kitchen AND a YEAR supply of butter and cream cheese from my friends at Challenge Butter.
Seriously it's the most amazing giveaway ever! Click HERE to enter!
Again, thank you from the depths of my heart for all your support.
Now go get your copy of The Cookies & Cups Cookbook!!
Amazon | Barnes&Noble | Books-A-Million | Indie Bound | Simon&Schuster | Amazon Kindle | Nook by B&N | iBooks | Google play