Sour Patch Kid Cupcakes Sound Crazy But They're Delish!
Sour Patch Kid Cupcakes sound crazy, but they are a fun spin on that sweet and sour flavor everyone loves in Sour Patch Kid Candy!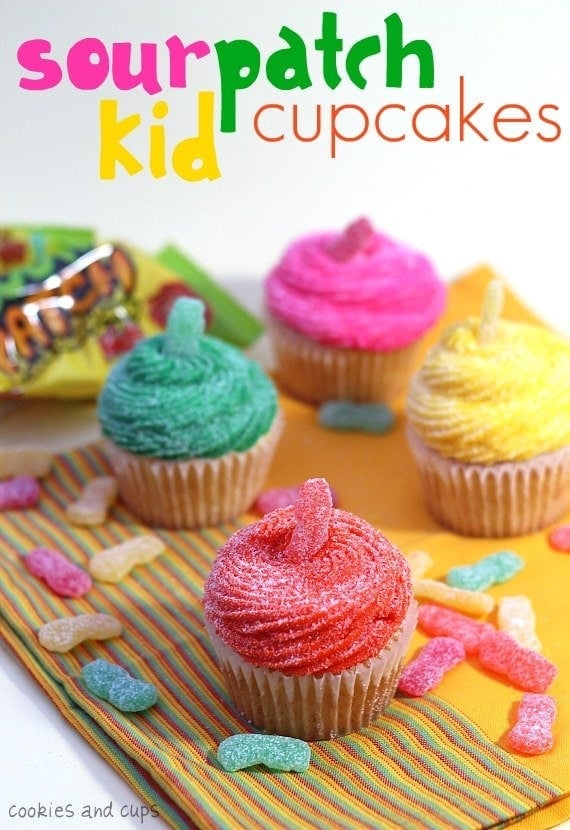 They're a soft vanilla cupcake, filled with a fruit jam, topped with creamy frosting and a sweet and sour dusting. It might sound crazy, but they're really REALLY good!
How To Make the Sour Sugar Coating of Sour Patch Kids
First make your sour sugar. It's the most important part of Sour Patch Kids Candy, so essentially it's the most important part of these cupcakes.
What I did was mix equal parts citric acid and sugar.
Don't be SCARED! Citric acid isn't gonna make your face melt..it's a powder that is used in lots of candies! You can get it HERE.
If you don't want to order it online, you can get this type of thing at the supermarket…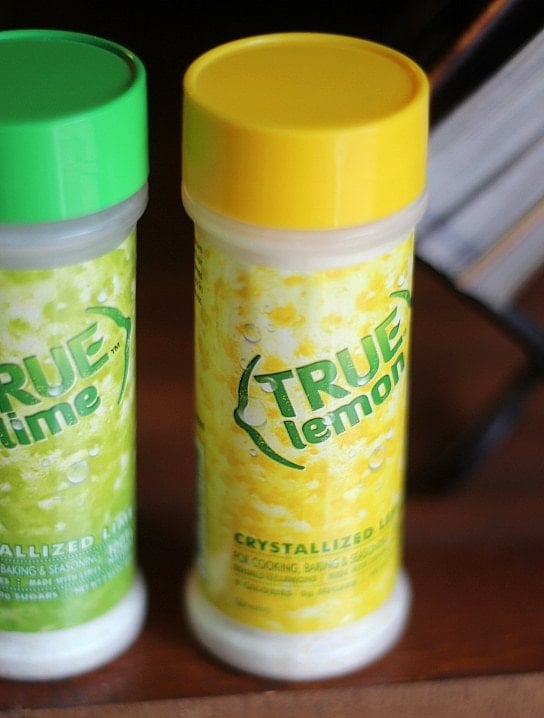 This is "crystallized lemon" and all it is, is flavored citric acid. It would work perfect for these cupcakes. You can get this at the supermarket.
If you can't find either of these items, you could just use powdered lemonade mix…it won't be AS sour, but I imagine that it will do the trick 🙂
Ok, so what I did was mix 1/4 cup citric acid with 1/4 cup sugar. That's it.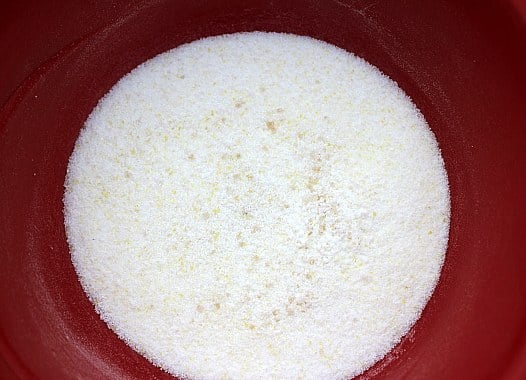 Set that aside.
Now bake some cupcakes. You can just use a boxed mix. It's fine! OR you can use my recipe for Vanilla Cupcakes…they are awesome!
Then, when they cool, use a paring knife cut a small hole in the top.
I filled a ziplock bag with some Strawberry jelly…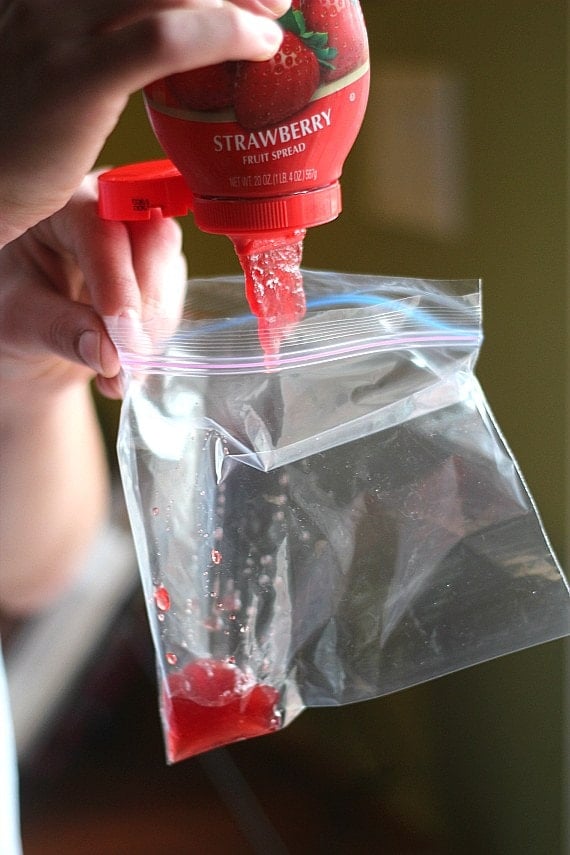 Cut the corner off and squeeze some jelly into the cupcakes.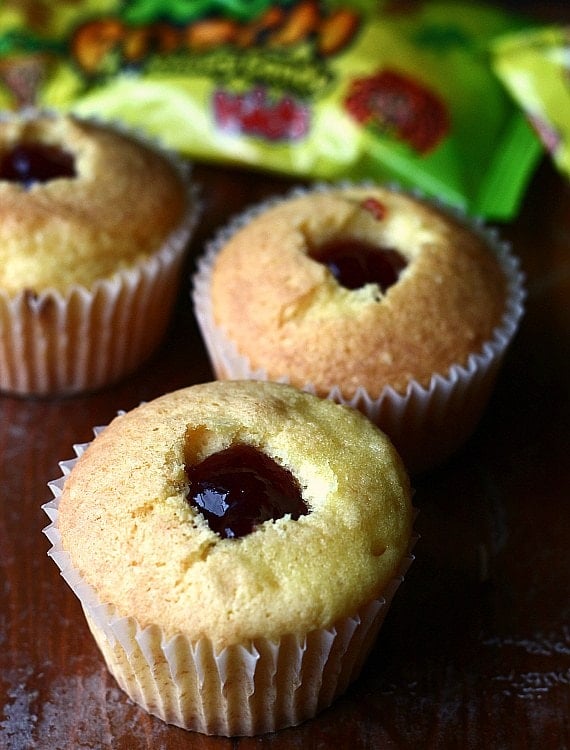 Then make some frosting. Use THIS recipe.
I colored my frosting different colors to make it pretty.
Then pipe your frosting on and sprinkle them evenly with the sour sugar you made.
Top them off with a Sour Patch Kid Candy!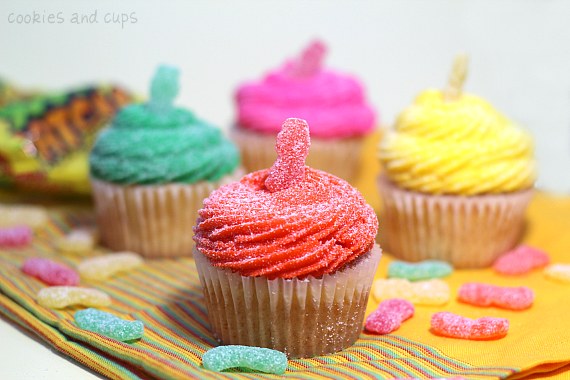 And dig in…