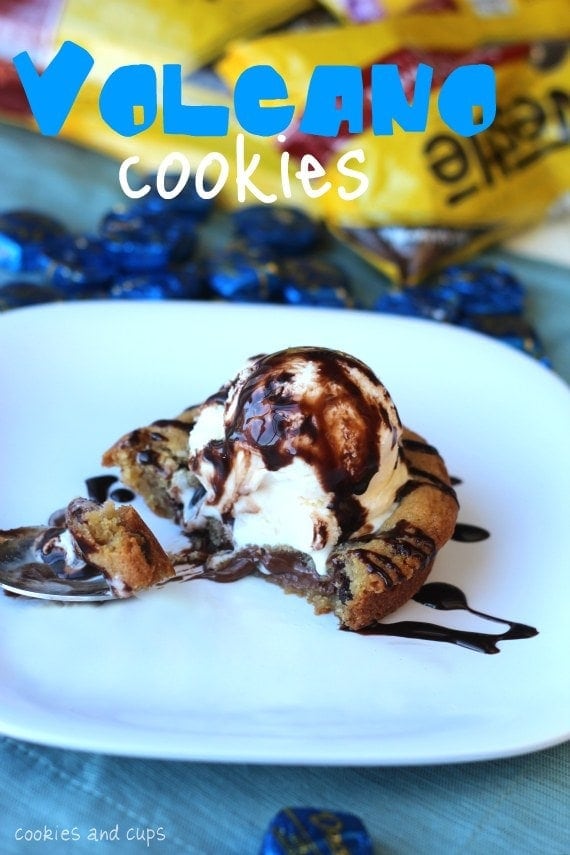 So the other night I had an encounter with a person. I will name no names.
What was interesting about this encounter was that I had previously written a blog post about her. Well, mostly about me, but she was in it.
It was bound to happen, really.
My words caught up with me.
Well, here's what happened.
The original blog post was about karaoke and how I am a microphone hog.
Synopsis ~
At one point during a friendly evening of karaoke, a lady came up mid-song to sing with me. Apparently I am not a sharer and I basically told her to "back the *bleep* off, this is MY moment."
Well, I wrote my little blog post about the evening and moved on.
Apparently the girl who I elbowed in the face to get away from the microphone read my post.
So cut to the other evening.
My husband and I went to a friend's party.
The girl, (who's actually the sister of said friend) was also at the party.
The fact that I wrote a blog post about her so long ago didn't even OCCUR to me.
UNTIL.
Until she walked right up to me and gave me a…HUG?
And then she said, "You know Anne?" (our other friend)
I said, "Well, sure"
She said, "Did you read her blog post about me?"
I said, "Huh?" Anne does not have a blog so I got suddenly confused.
She said, "Did you read what Anne wrote about me on her blog? I want to choke her!"
Finally it all started coming together. The girl had me confused with my friend Anne.
Awesome.
I was all, "oh yeah, I read that crap! You need to go talk to Anne. Don't choke her, but totally yell in her face."
So yeah. I was off the hook. I can write whatever the heck I want about anyone and blame it all on Anne.
I have a sweet life.
Alright, alright…after we bad mouthed Anne for a bit I totally fessed up. I told her I was the one who wrote the blog.
The funny thing was, she didn't believe me. She thought I was just trying to cover for Anne.
Finally I was able to convince her I was the d-bag with the blog. Honesty is my cross to bear, I suppose.
And then she choked me.
No lie.
I guess that's karma.
So trying to come clean with the universe I decided to make cookies.
I figure that cookies…especially ones with melty chocolate on the inside…make the universe happy at me again.
That's how it works, right?
I first called these cookies "Deep Dish Molten Lava Chocolate Chip Cookies". But that name is like so super long…so I decided on Volcano Cookies. Shorter, because I'm lazy.
First you need to go get you one of these awesome pans. NOW. GO NOW.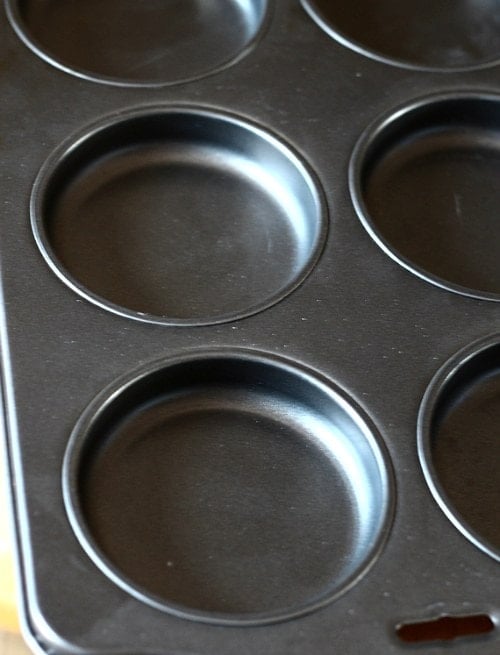 It's called a muffin top pan…but I don't make muffin tops. I make deep dish cookies…like these.
You will love this pan and your jeans will hate it.
Jeans are a downer sometimes.
So you basically just make your chocolate chip cookie dough and press some in the bottom of the pan…that you sprayed generously with cooking spray.
Then unwrap some of these beauties…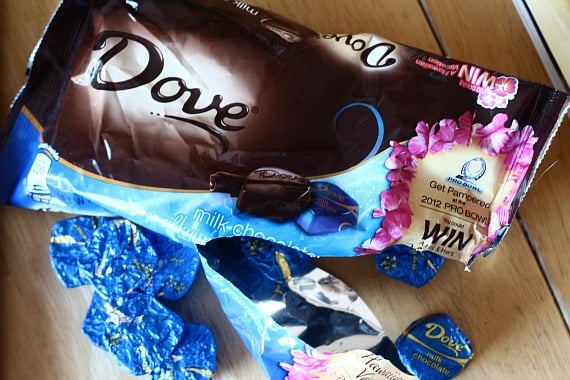 Dove chocolate is delicious. There is no denying.
Press 2 of them into your dough…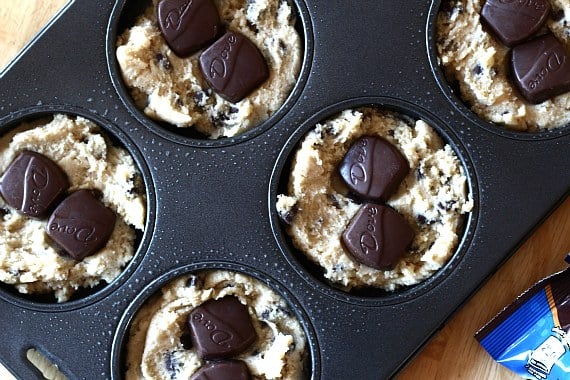 Then cover them up with some more dough. Easy.
Here's the before and after…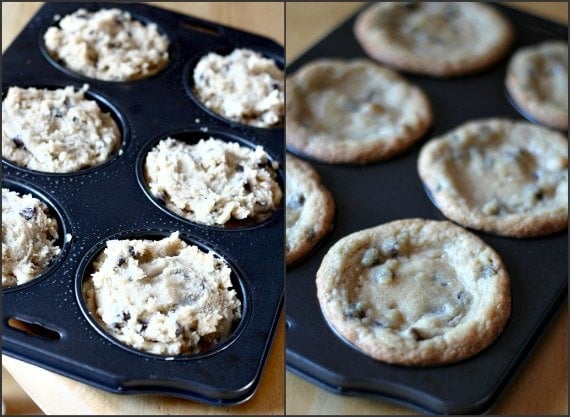 Be-yoo-tifulllll.
Then after you let them cool for an excruciatingly long 10-15 minutes, loosen the edges of the cookie from the pan and either flip pan over or lift out. I twist and lift…it's just my thang.
Then. THEN you can eat them…
And while they will be delicious…wouldn't it feel better to top it with a little something?
Maybe ice cream?
Yes, that feels better.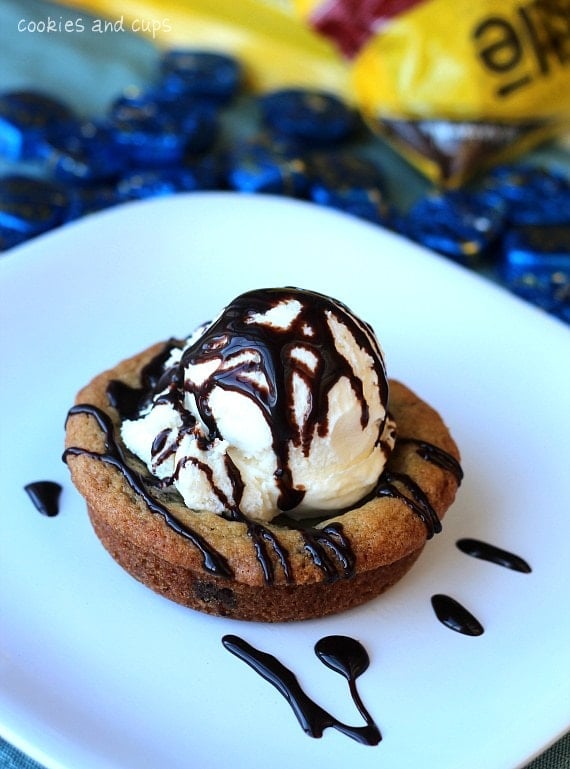 And dive in.
It wants you too.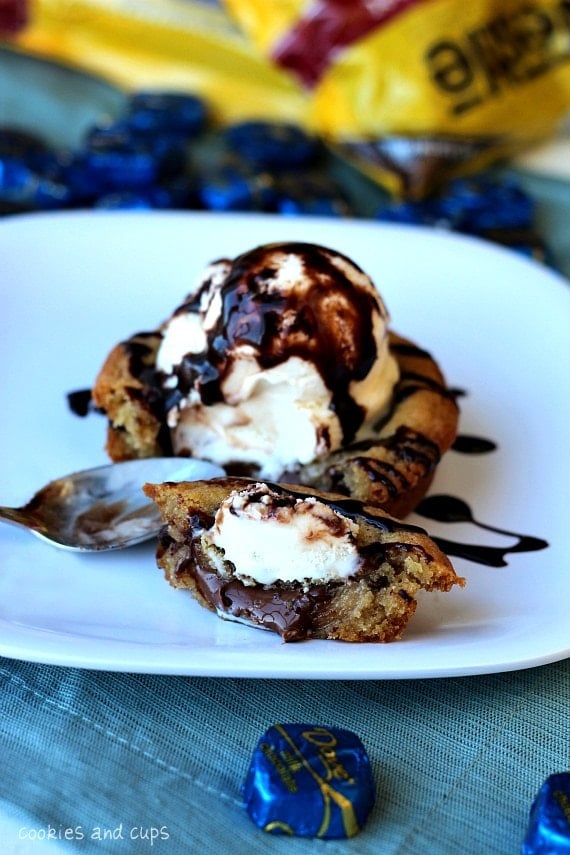 So universe are we good now?
Buy the deep dish cookie pan here
Print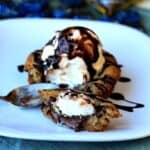 Volcano Cookies
---
Description
Makes 9-10 deep dish cookies.
---
1 cup

butter, room temperature

1 cup

brown sugar

1/2 cup

granulated sugar

2

eggs

2 teaspoons

vanilla

1 teaspoon

baking soda

1 teaspoon

kosher salt

2 1/2 cups

all purpose flour

1 1/2 cups

semi sweet chocolate chips

18

–

20

unwrapped milk chocolates, I used Dove
---
Instructions
Preheat oven to 350
Spray your muffin top pan generously with cooking spray. Set aside.
In your stand mixer, cream together butter and both sugars until light and fluffy.
Add in your eggs, one at a time and vanilla. Mix on medium until combined.
Turn mixer to low and add baking soda, salt and flour.
Stir until just combined.
Stir in your chocolate chips and mix until incorporated.
Press 1/4 cup dough into each cavity in the pan.
Press 2 unwrapped chocolates in each cookie. Cover the chocolates completely with 1/8 cup more batter.
Bake approx 12 minutes until edges are golden.
Let cool in pan 11-13 minutes.
Gently loosen sides with knife and twist out, or flip pan over onto cooling rack to remove cookies.
Repeat with remaining dough.
---
Notes
Serve warm. Top with ice cream. To reheat cookies, place on a microwave safe plate for 15 seconds.
If you don't have a muffin top pan, you can still make these cookies. Just wrap your cookie dough around 1 of the chocolates and bake on a parchment lined baking sheet for 8-9 minutes.
Want To Save This Recipe?
Find more recipes like this: