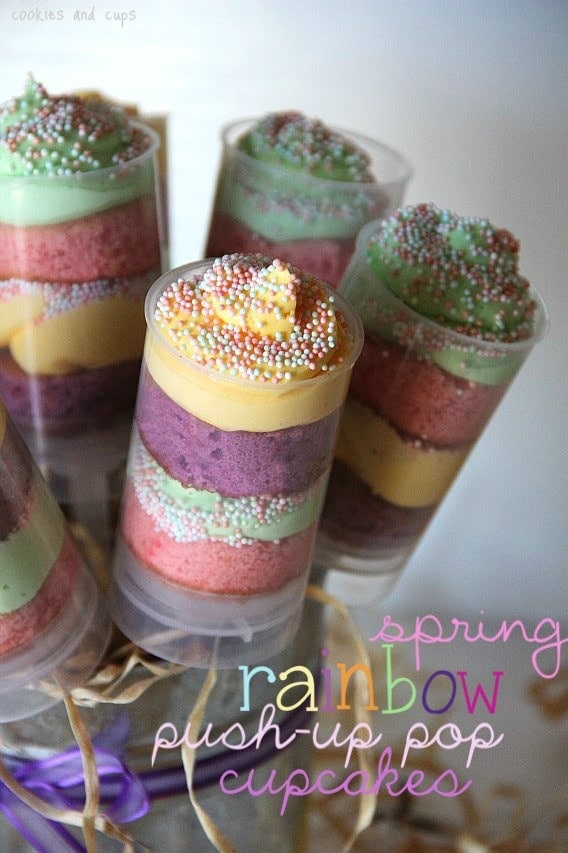 My husband bought an exercise vest.
That he wears in public.
Is this grounds for divorce?
It looks like he has bombs attached to him like the bad guys in terrorist movies…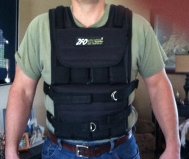 Yes, that's him…getting ready to go out where living humans can see him.
This morning he put it on inside the house and did all sorts of weird calisthenics.
Some of those images can't be erased.
I mean, I am all for keeping him healthy, yada yada…
but at what cost?
Tim Gunn, please hear my cry.
I just had to share that with y'all.
Misery loves company.
Back to things that make me happy: Push-Up Pops.
I did them a few months ago, but since then I got the fun book Push-Up Pops by my friend Courtney. Have you guys seen it? It's super sweet and is chock-full with cute ideas! She did a rainbow version of the push-up pop in the book and my little guy loved it so much he asked if I could make them for the Spring Party in his classroom…but he specifically asked for "Easter" colors. That kid's a thinker.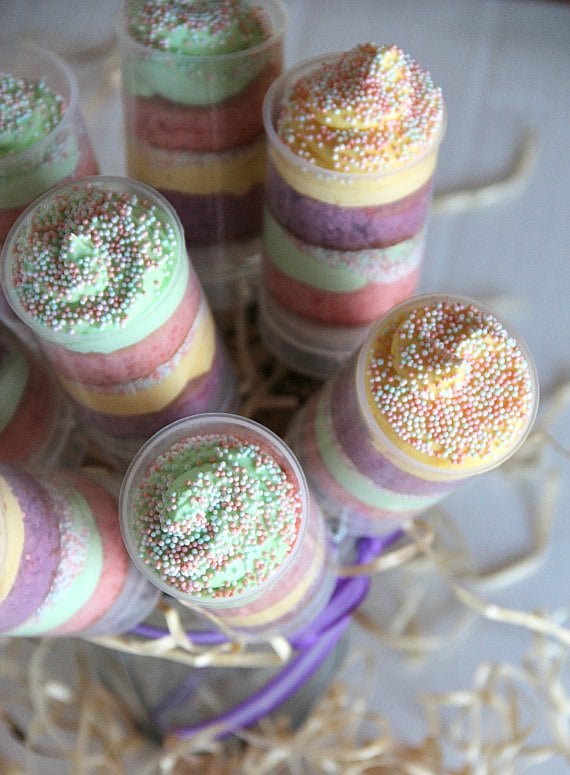 You can follow my step by step instructions here, or again, I certainly encourage you to get Courtney's book 🙂
I used a vanilla boxed mix and divided the batter in half. I tinted one half pink and the other purple.
I baked the two colors in 9×13 baking dishes. You want them to be thin layers.
I used the push-up pops to poke circular pieces of the cake.
I made frosting using THIS RECIPE and tinted it spring time colors, yellow and green.
I used a ziplock bag to pipe the frosting into the pops.
Here's the assembly process…
One round of purple cake topped with frosting…and if you're feeling fancy add in some pastel sprinkles…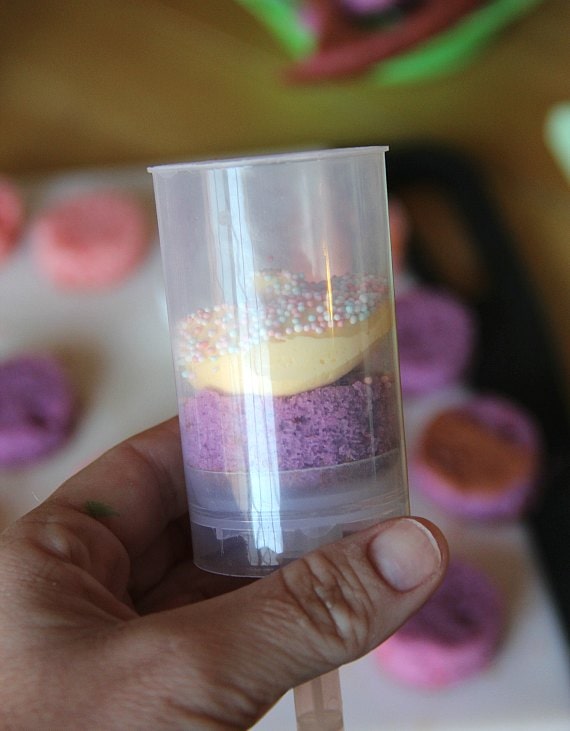 Then finish it by adding another cake layer in your other color and more frosting and sprinkles…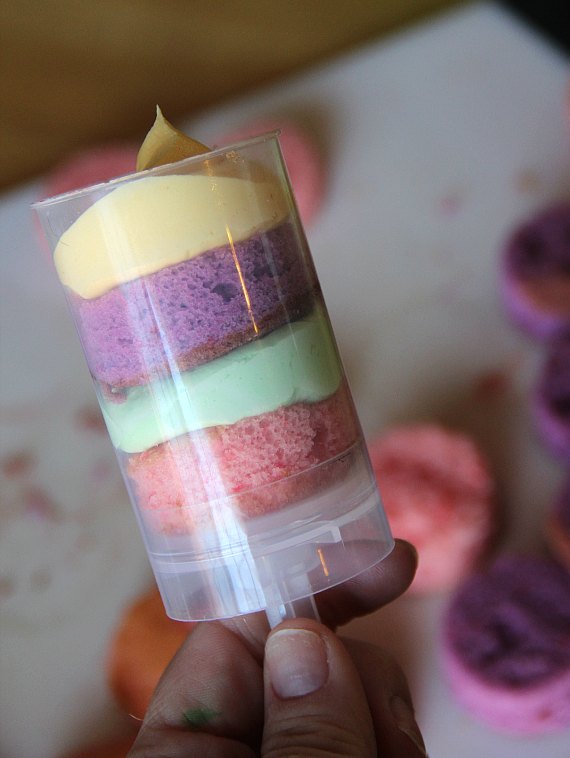 That's it!
http://i1054.photobucket.com/albums/s498/cookiesandcups/IMG_8970.jpg
You can purchase the Push Up Pops HERE. or HERE or HERE.