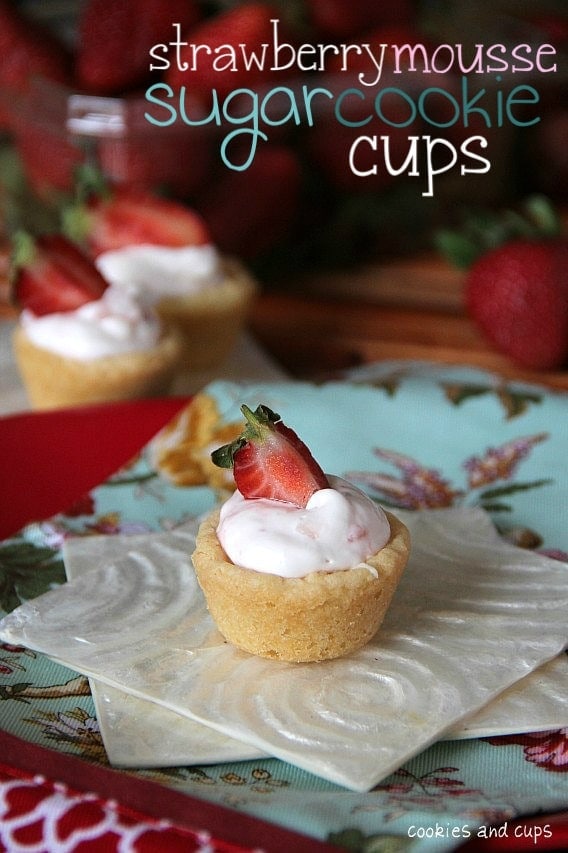 So I made mousse twice in one week.
That's kind of weird because I don't ever make mousse.
Strange things are happening.
These little cookie cups are kind of perfect. I am usually not a fruit in dessert person.
Fruit, on its own…totally fine.
But fruit isn't dessert to me. It's health food. I'm not one of those people who can convince myself that an apple is just as good as a slice of cake.
Seriously now.
So yeah, not only did I make mousse TWICE. I put fruit in my mousse.
Fruit in my mousse. Snort.
Check your pulse folks. Has the world ended? Is it opposite day? What is HAPPENING to me?
But trust me on this. I love you guys. I'd catch a grenade for ya and all that. This is most definitely not a fruit-dessert fail.
Although there are strawberries in that-there cookie cup, it's still hard core.
I mean, about as hard core as a strawberry can be.
I'd throw my hand on a blade for ya.
Believe.
This is a total cheat cookie too. Buy sugar cookie in a tube. It's ok, do it.
First make your mousse. It's the same recipe that I used HERE. It's totally versatile.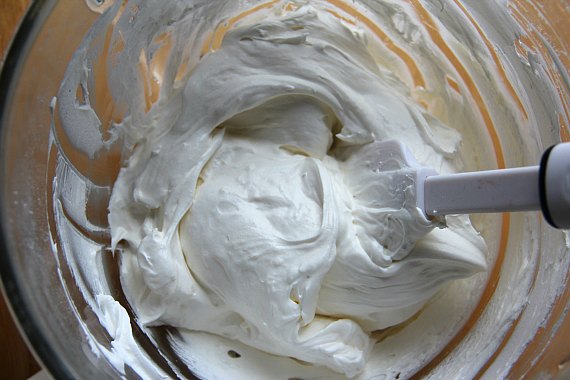 Chop up some strawberries.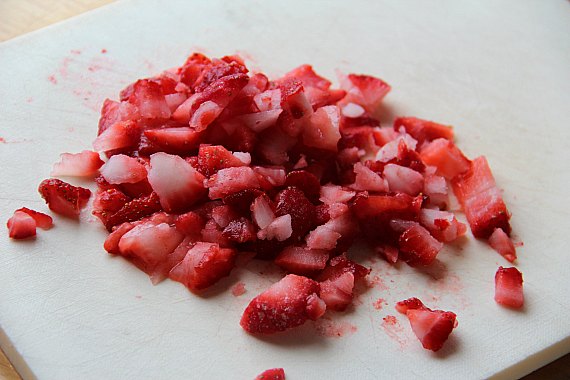 Fold those sweeties in and see how happy it makes them.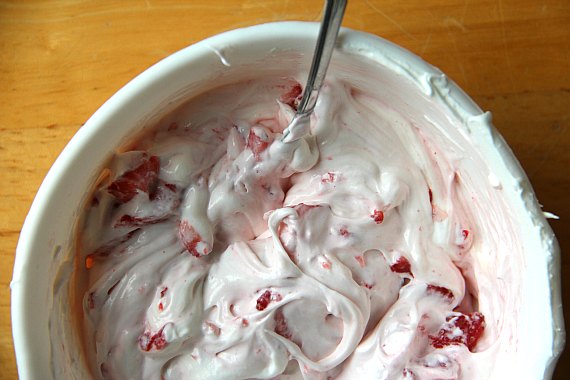 Bake your cookies in a mini muffin tin…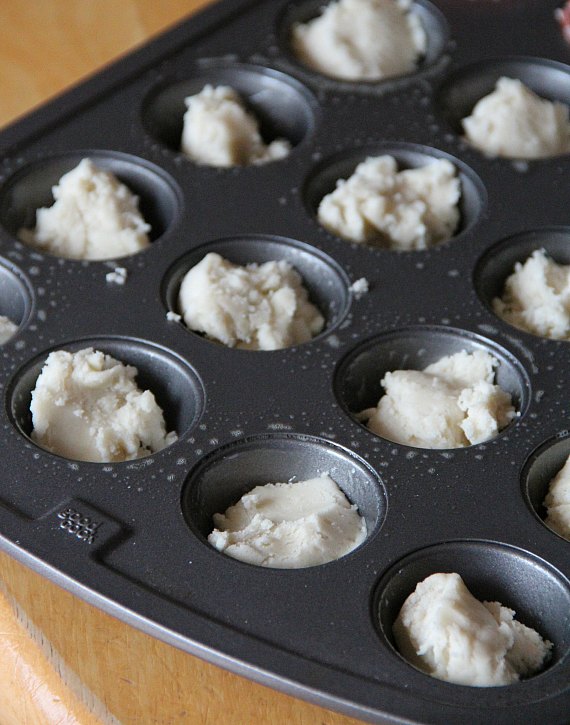 …then add some white chocolate in there to get all melty.

Fill the cookie cups with the strawberry mousse and eat on!
Prepare to be shocked at how hard you are gonna love those strawberries.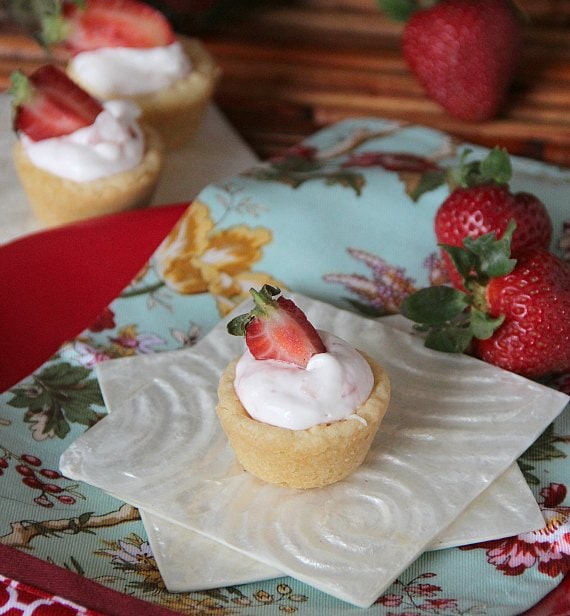 Print
Strawberry Mousse Sugar Cookie Cups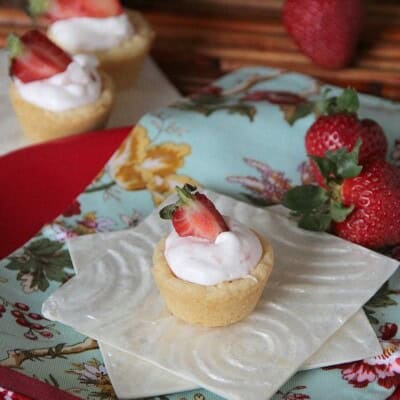 ---
Description:
makes approx 30 cookie cups
---
Scale
Ingredients:
4 oz

cream cheese, room temp

1 cup

Cool Whip, thawed

1 cup

powdered sugar

2/3 cup

chopped strawberries, plus more for garnish *optional

1/3 cup

white chocolate chips

1

(16.5 oz) tube sugar cookie dough
---
Instructions
With your electric mixer beat the cream cheese and powdered sugar together until smooth, about 30 seconds. Carefully stir in your Cool Whip. When combined fold in your chopped strawberries.
Place bowl in refrigerator to chill for 2 hours.
Meanwhile, preheat oven to 350 ° and spray mini muffin pan with cooking spray. Place 1 1/2 teaspoons of cookie dough into each muffin tin.
Bake for 8 minutes until they are just starting to golden.
Remove from oven and immediately sprinkle 4-5 white chocolate chips in each cup. The heat from the cookies will melt them. As soon as the chips are soft spread carefully in the bottom of the cookie cup.
Release the cookies from the muffin tin by loosening with a knife. Let cool on a wire rack until ready to fill.
When ready to fill the cups, use either a spoon or a piping bag (or ziplock) and fill each with about one teaspoon of mousse.
Garnish with a strawberry slice, if desired.
---
Notes:
Store in refrigerator after assembled or until ready to eat.
Recipe adapted from Joy's Hope
Want To Save This Recipe?