It's actually been a while since I shared a krispie treat with you…
I know, it doesn't feel like a long time, but I promise it's been months.  MONTHS!
And actually I didn't even think of this idea.  Kristan did.  She called me up and was like, "you should totally make Toasted Marshmallow Rice Krispie Treats".
And I did.
Because she can be scary sometimes.  And bossy.
Ok not really.
Anyhow, I was all, "how did I not think of these sooner?"  because they're basically perfection.
I'm telling you, I love me a fancy krispie treat, but I will always come back to the tried and true Plain Jane Basic Krispie Treats.
Until now.
For real, y'all.  For real.
Toasted Marshmallow Krispie Treats.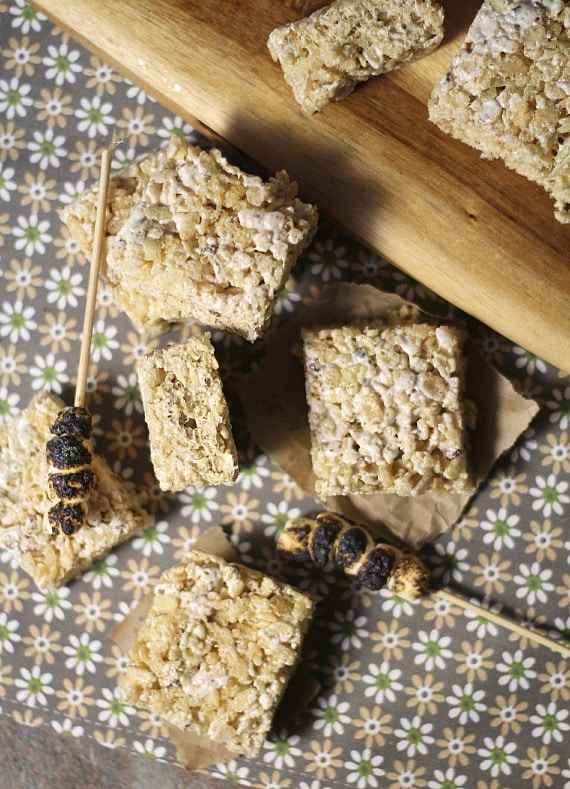 Here's the thing.  I literally toasted the marshmallows instead of melting them.  Annnd I added browned butter into the mix to amp up the toasty flavor.
These are a major win, folks.
Simple and special.
First brown your butter over medium low heat until it becomes a deep golden color.  Remove it from the heat and set aside.

Next up, line your baking sheet with parchment paper and turn your oven onto broil.
Pop them under the broiler for about a minute.  That's how long mine took, but watch closely because it can go from toasted to burned in a jillionth of a second.

Immediately scrape the marshmallows off the parchment paper into the pot with the browned butter and stir together.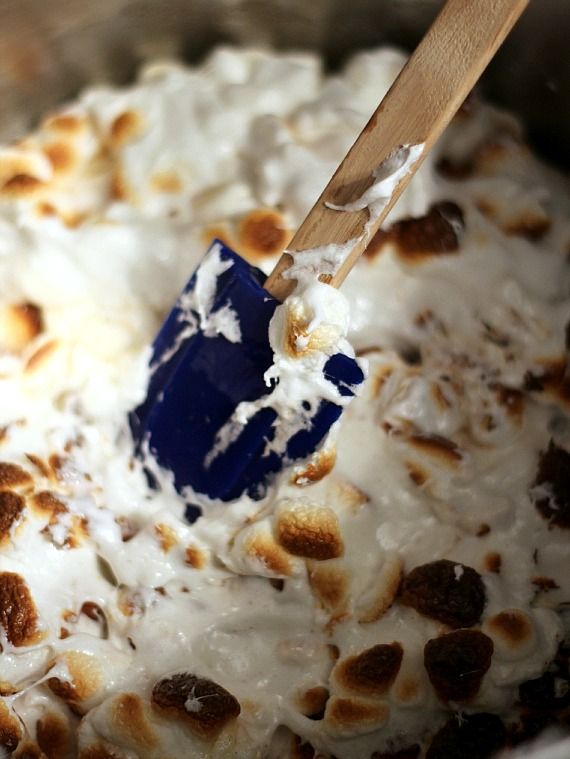 Next add in your krispie cereal and dump that into a lightly greased 9×9…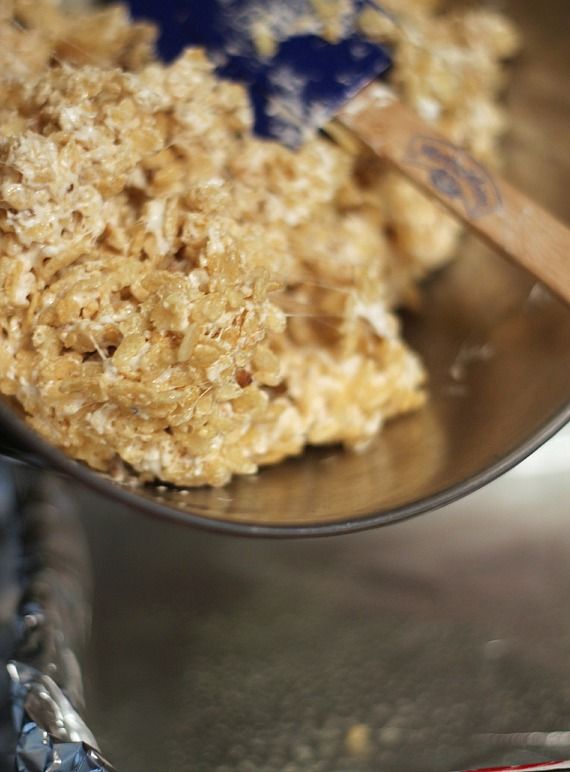 Let them cool and that's it.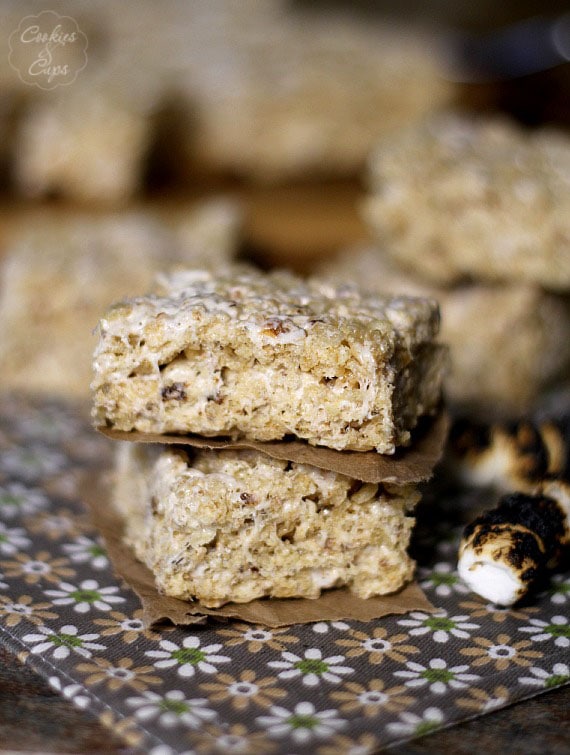 Honestly, you'll never want krispie treats another way.  Ever.
And I'm basically an expert.
Print
Toasted Marshmallow Krispie Treats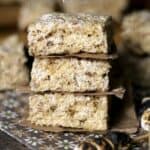 ---
Description:
makes 20 krispie treats
---
Ingredients:
1/4 cup

butter

1

(10.5 oz) bag mini marshmallows

6 cup

s Rice Krispie Cereal
---
Instructions:
Grease a 9×9 pan lightly with cooking spray. I actually lined mine with foil and then sprayed, for easiest removal.
In small saucepan over medium-low heat melt butter. Continue cooking butter, swirling pan until it becomes a nice brown color (this will take about 5 minutes). Remove from heat. Transfer browned butter into a large bowl or pot where you will be able to easily stir your krispie treats together, and set aside.
Turn oven onto broil.
Line a baking sheet with parchment paper. Evenly spread your marshmallows onto lined baking sheet.
Place under broiler for 45 seconds to 1 minute until marshmallows are puffed and deeply golden. Watch them closely because they will burn quickly.
Using a rubber spatula lightly greased with cooking spray and immediately scrape marshmallows into bowl with butter. Stir to combine quickly. Pour krispie cereal into toasted marshmallow mix and stir to combine.
Press evenly into the prepared pan.
Allow to cool before cutting into squares and serving.
---
Notes:
store airtight for up to 2 days, but best if served same day.
Want To Save This Recipe?