Deep Dish S'mores Cookies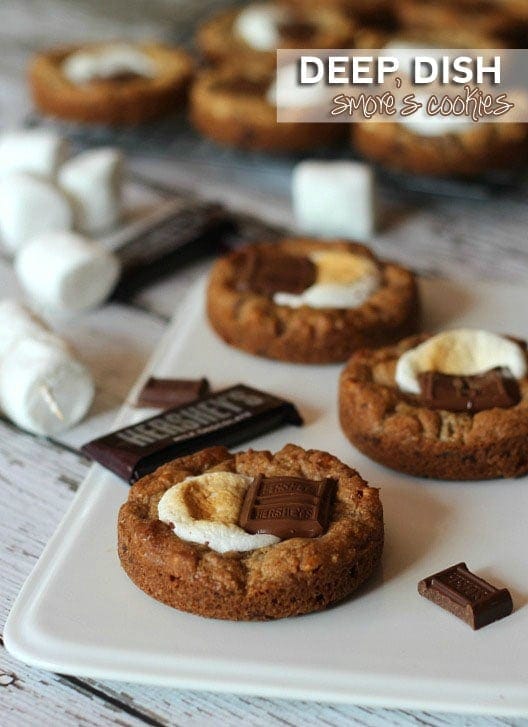 Ask and you shall receive.
I asked you guys for help last week.
Because sometimes my brain becomes an idea desert.
So yeah, I asked you guys on facebook what kind of deep dish cookie you would want to see next.
And while there were some pah-ritty fantastico ideas to choose from, there were more votes for Deep Dish S'mores Cookies than any other.
Maybe because it's summer, or maybe because you guys just love your oozy marshmallow and melty chocolate…whatever, I'm not gonna argue.
That would just be silly.
So let's break these cookies down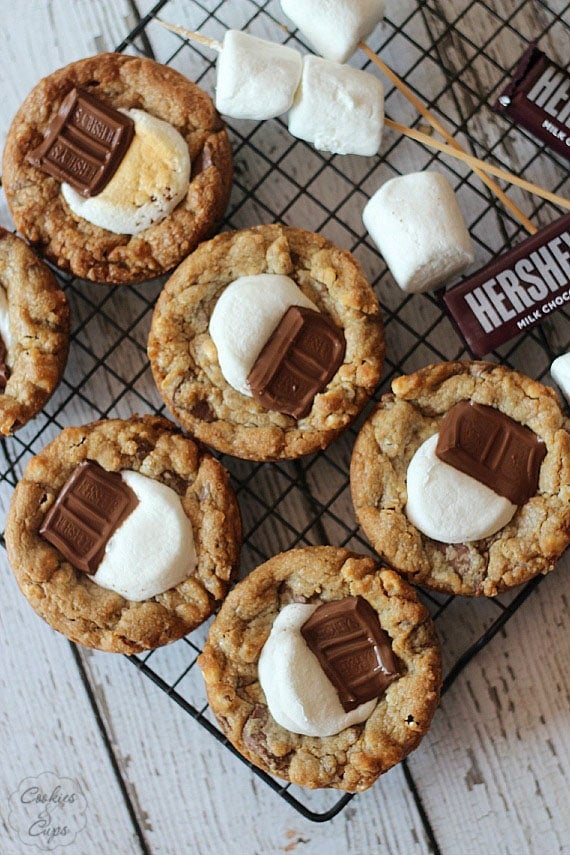 They're kind of gorgeous, if I do say so myself.
And I do. Say so myself.
First and foremost you need this pan. You NEED it.
They call it a muffin top pan, but come on now…who makes muffin tops?
You could also use a whoopie pie pan. Again, people you don't need a pan to make whoopie pies.
But you DO need a Deep Dish Cookie pan. Which is really what it should be called.
Anyhow, you can see I sprayed it with cooking spray…or you could grease it with butter. Either way.
Next, make your cookie dough. BUT along with all the usual suspects you're gonna add some crushed graham crackers…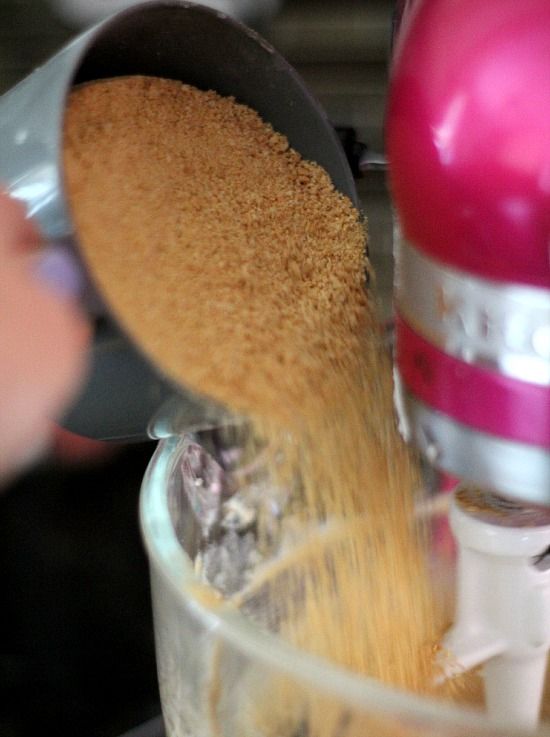 And also some gorgeous chopped milk chocolate.
You could really use any milk chocolate here, but I have to say, it's not a S'more (s'mores?) in my house unless you use Hershey's.
Also is S'mores singular and plura…like moose? Or fish? Would you ever just say s'more? My brain hurtsssss.
Anyway.
Next there are these Mallow Bits… you could easily omit them from the recipe if you can't find them..but they seem to be widely accessible these days in all the local supermarkets.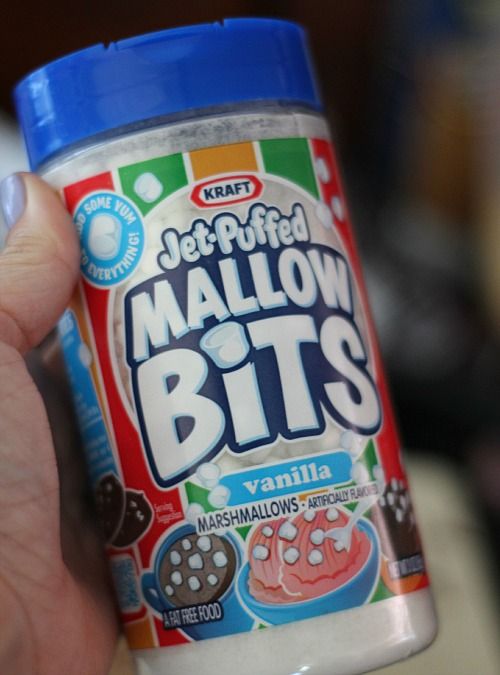 Dump that whole little container into your cookie dough…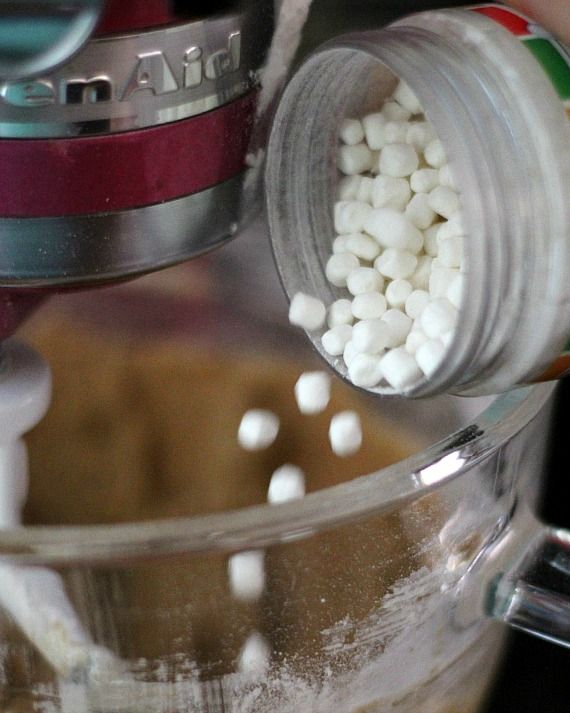 And refrain from face planting into said dough…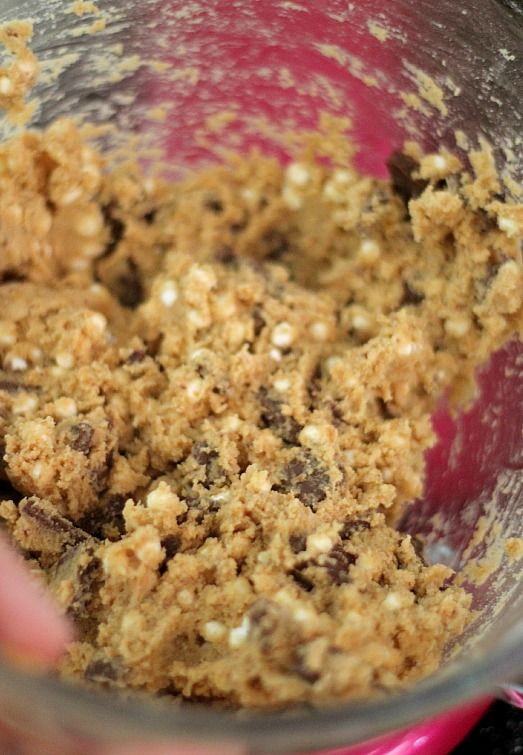 Press about 1/3 cup of the cookie dough into your prepared pan.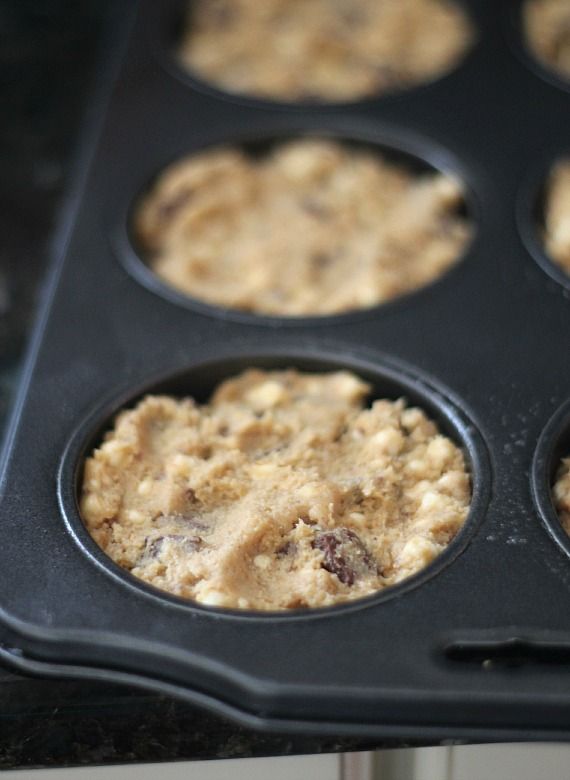 While they are baking get your marshmallows ready by cutting them in half…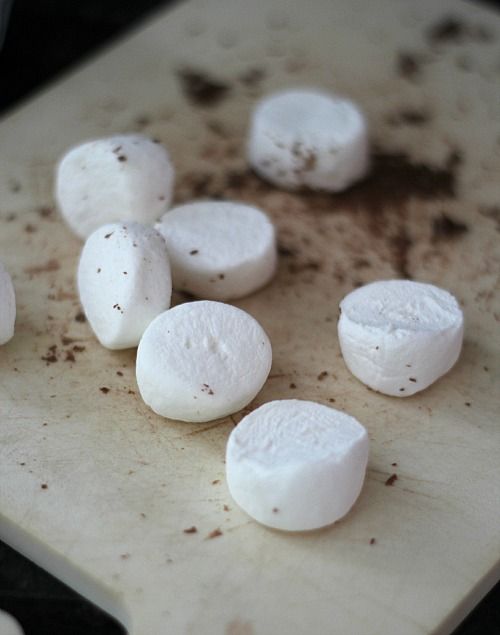 When there is a few minutes left of the baking press the halved marshmallow on top of the cookie and continue baking until the marshmallow is puffed and lightly browned.
When they're done, immediately press a piece of chocolate on top. The heat from the cookie will melt the chocolate…
And that's pretty much it.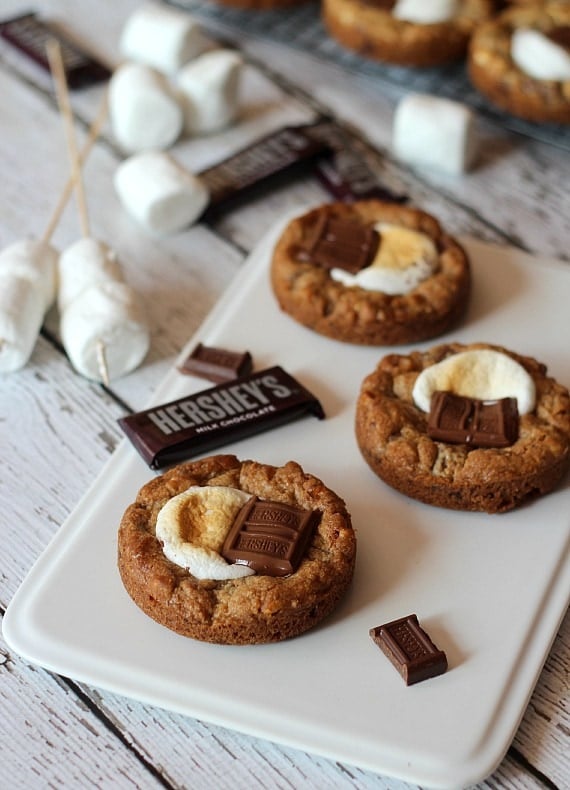 Seriously…you guys are geniuses!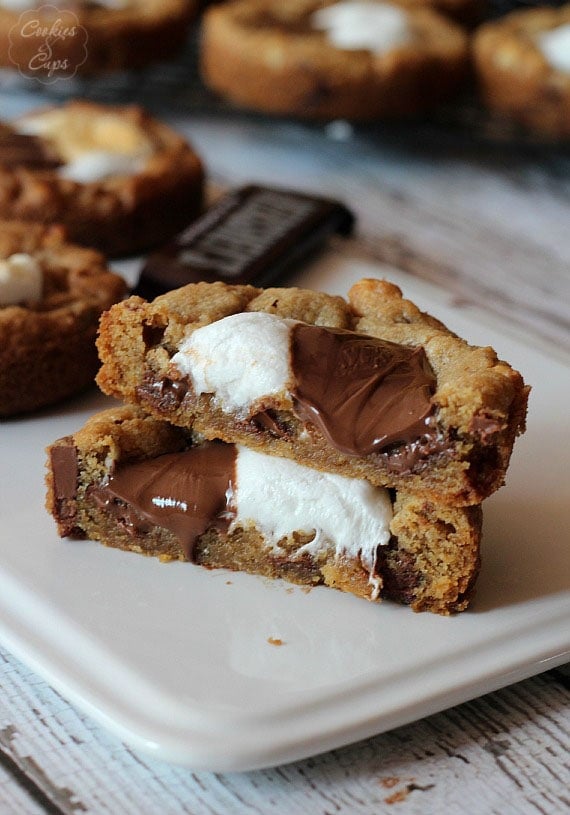 Also, you can totally make these cookies without the special pan, just bake them up like regular chocolate chip cookies!
Other ways I've use my Deep Dish Cookie Pan:
White Chocolate Filled Snickerdoodles
Print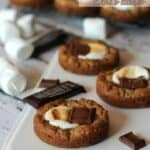 Deep Dish S'mores Cookies
---
Description
Makes 15 Deep Dish Cookies
---
Ingredients
1 cup

butter, room temperature

1 1/2 cup

s light brown sugar

2

eggs

2 tsp

vanilla

1 1/2 cup

s graham cracker crumbs

1 tsp

baking soda

1 tsp

salt

2 1/4 cup

s flour

1

(3 oz) container Marshmallow BIts

2 cup

s coarsely chopped milk chocolate bars (about 6)
Garnish
8

Large Marshmallows, cut in half

2

Milk Chocolate Bars broken into pieces
---
Instructions
Preheat oven to 350°
Spray muffin top or whoopie pie pan dish with cooking spray.
In bowl of stand mixer cream butter and sugar together until light and fluffy, about 2 minutes. Turn speed down and add in eggs and vanilla, mixing until smooth.
With mixer on medium-low speed add in graham cracker crumbs, baking soda and salt. Mix until incorporated.
Turn mixer to low and add in flour until just combined.
Stir in your Marshmallow Bits and chopped milk chocolate.
Use 1/3 cup of cookie dough for each cookie, pressing mixture evenly into the pan.
Bake for 8 minutes, remove from oven and press marshmallow half onto the top. Continue baking for 4-5 minutes until marshmallow is puffed and slightly golden and cookie is lightly golden.
Remove and immediately press reserved chocolate onto the top of the cookie. It will melt from the heat of the cookie.
Allow cookies to cool in pan for at least 10 minutes. Loosen edges with knife and carefully remove from pan, transferring to a wire rack to continue cooling.
---
Notes
You can bake these without the muffin top pan. Just place dough on baking sheet, 2 inches apart and bake for 8-9 minutes…Follow the same guidelines for adding the marshmallow and chocolate as in the recipe above.
You can also use mini marshmallows to top on the cookies as well