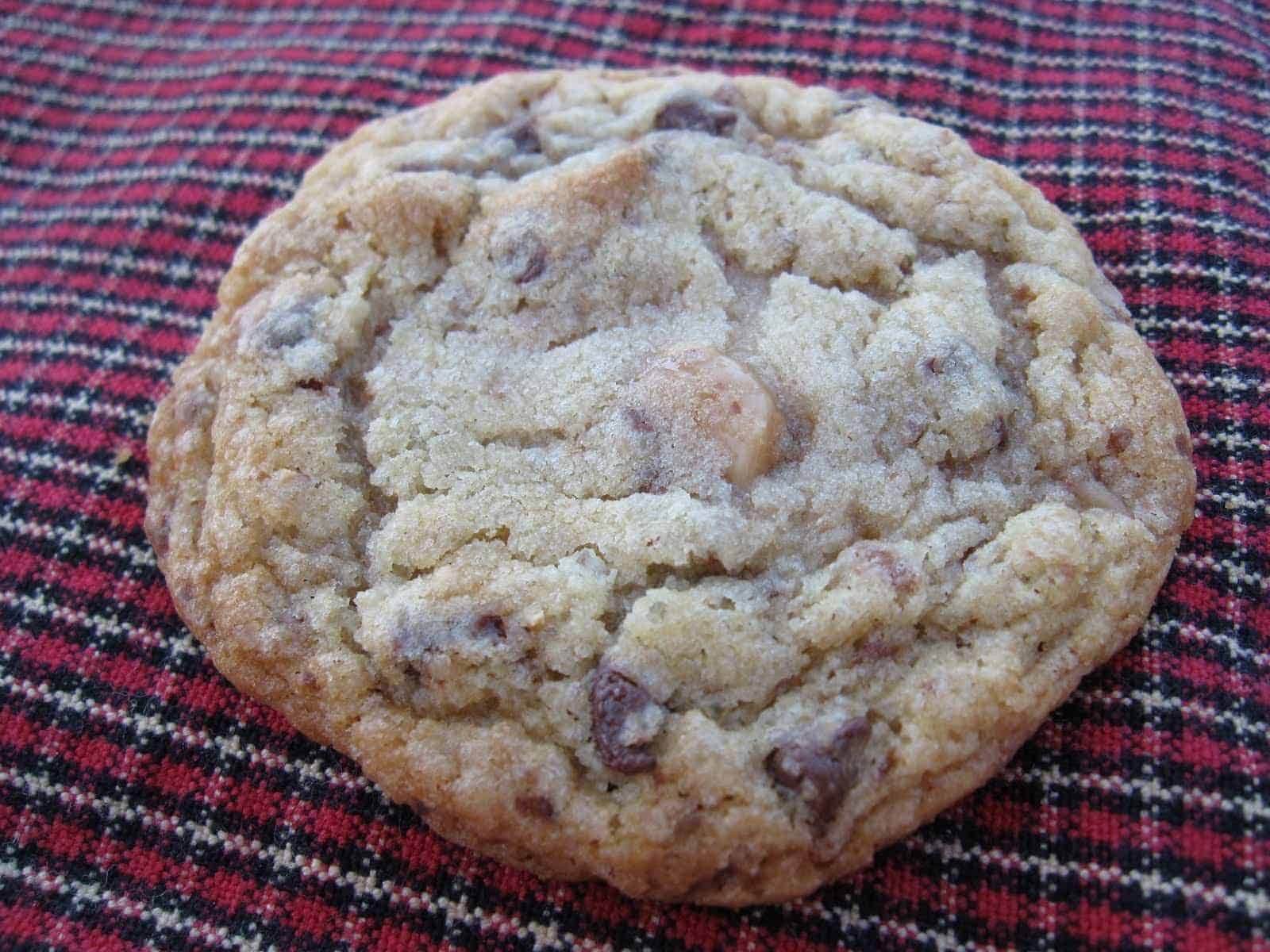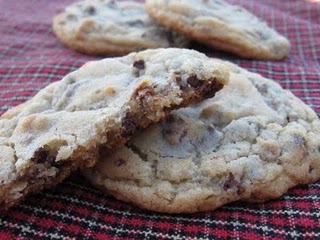 Here's a cookie that is going to be a go-to standard in our house…don't you just love it when that happens? Don't be discouraged at just another version of the chocolate chip…these are BEYOND worth it, and there's no craziness either…no egg separating, no unusual types of flour, no letting the dough "rest" for days..none of that! Just a simple yummy cookie that you will do again and again…I promise!
It all started with these…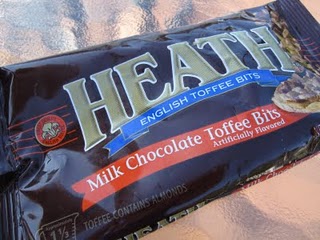 I saw these yummy looking chips at the supermarket, and while I have seen them before, I have never given in to the temptation. I have so many different "add-ins" in my pantry at any given time i didn't want these to add to the stack…but since I am writing a post about these "beauts" you obviously know that Heath won and I lost…or did I?
While they won the battle, I won the war, my friends. These cookies were delicious and I urge you to give them a try.
The thing about these cookies is…if you love (or like) toffee you'll really get into these, if you aren't a toffee fan (like my kids) you most likely won't even know it's in there! Win-win! The toffee chips just add a sweetness and a slight chewiness to the cookie.
I adapted a recipe that I saw in this month's issue of the Martha magazine everyday Food. I chose this because it called for baking powder as well as baking soda and I wondered what difference this would make…turns out, I have no idea, but the cookie was yum, yum, yum. Otherwise the recipe was not too different than my very own chocolate chips…including using coarse salt. I LOVE what this does in cookies, the coarse salt adds another level of complexity to the traditional flavors…

ooooh do I sound smart?

Actually I just really like the salty/sweet combo…it really works here especially with the toffee chips.


Here goes…
3 1/2 cups AP flour
1 1/4 teaspoon baking soda
1 1/4 teaspoon baking powder
2 teaspoons coarse sea salt
2 1/2 sticks room temp butter
1 c. packed light brown sugar
1 c. granulated sugar
2 large eggs
2 teaspoons vanilla
1 1/4 c. Heath toffee chips
1 cup mini chocolate chips
Preheat oven to 350
Whisk together dry ingredients (flour, baking soda, baking powder & salt)
Cream butter and sugars until light and fluffy. Add eggs one at a time. Add vanilla.
On low speed stir in the flour mix to butter mix. Once combined stir in the toffee chips and chocolate chips.
Now, you can chill the dough, but you don't have to…I tried half the batch with chilled dough and half with unchilled. The cookies came out virtually the same. You can do it either way.
Bake on parchment lined baking sheet for 8-10 minutes, until the edges are golden. Let cool on sheet for 2 min and then transfer to a cooling rack…
enjoy!