These Apple Butter Snickerdoodle Bars are so soft and cinnamony!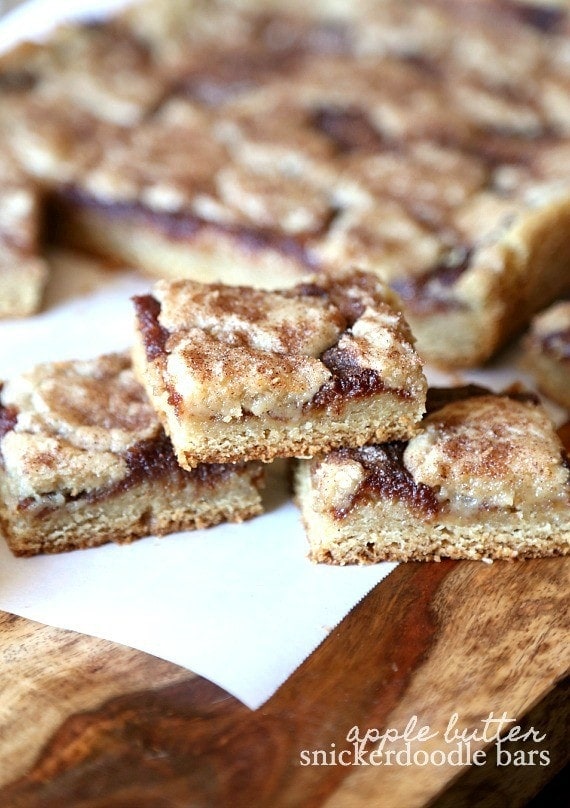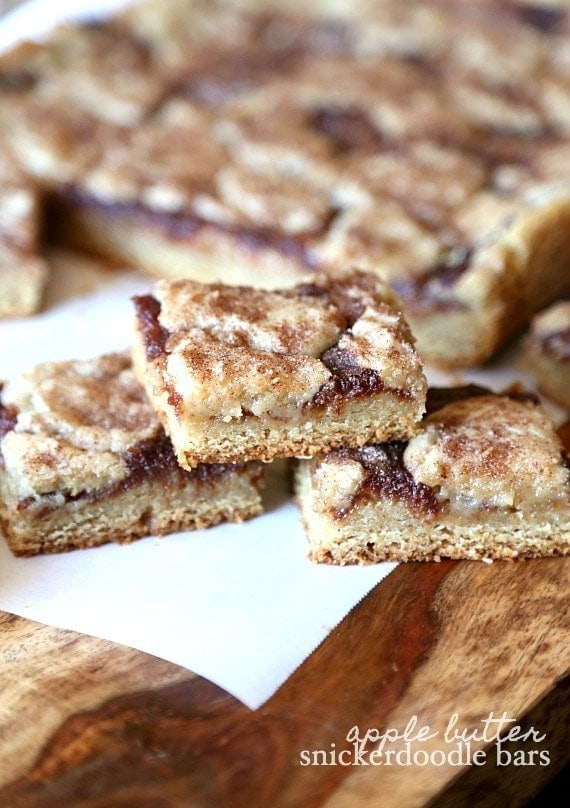 I am sure all of you are super solid with your holiday meal planning…I mean, Thanksgiving is only a few days away.
But. BUT. If you are scrambling, or waiting to decide or procrastinating…or just hoping it will all figure itself out, these bars are for you.
I created these bars for my friends over at Imperial Sugar. When they mentioned using Apple Butter in something I wasn't so sure. I'm not a HUGE Apple Butter girl, not sure why. I mean I like Apples, and I like the spices that go into the Apple Butter, but maybe I just never knew what to DO with it?
There was a restaurant near my childhood home that served delicious biscuits with Apple Butter…and I guess I never really thought of another way to eat it. Until today.
Snickerdoodles are my husbands favorite cookie, and I thought that the subtle spiciness of the Apple Butter would go GREAT with them!
These bars are buttery and soft, and the addition to Apple Butter is PERFECT! It just kind of hangs out in the background…like the perfect accessory. It makes the bar delicious, but it all blends like it was meant to be.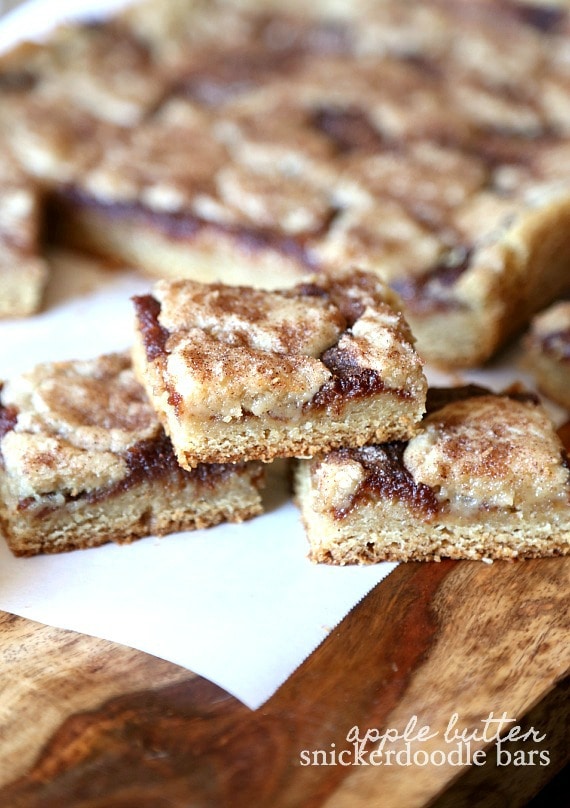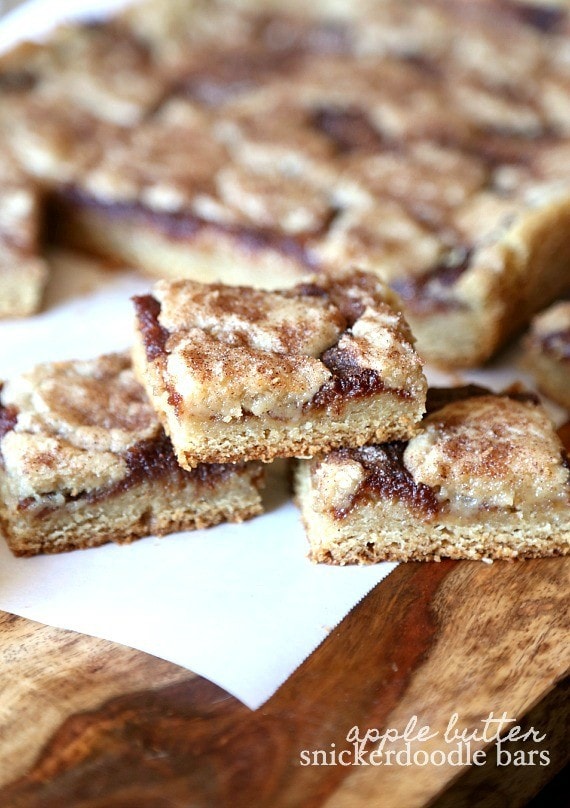 So hop over to Imperial Sugar to get the full recipe! I know you guys will LOVE it!
Save