Apple Pie Dip with pie crust chips is going to be your new favorite fall dessert! None of the fuss of baking apple pie, but ALL of the flavor and cozy vibes! Perfect for a game day, a holiday gathering, or a weeknight treat.
If you want to go all the way, make my Homemade Apple Pie from scratch, it's THE BEST!
This recipe is in partnership with Imperial Sugar. All opinions are my own.
Apple Pie Dip Is A Deconstructed Apple Pie Made In 30 Minutes!
I love Apple Pie, but I don't always love making it. It's not that it's HARD to make, it's just a few more steps than I sometimes feel like taking in the kitchen. So when my friends over at Imperial Sugar asked if I would create a recipe for Apple Pie DIP I had a feeling that I might be creating one of my new favorite fall treats.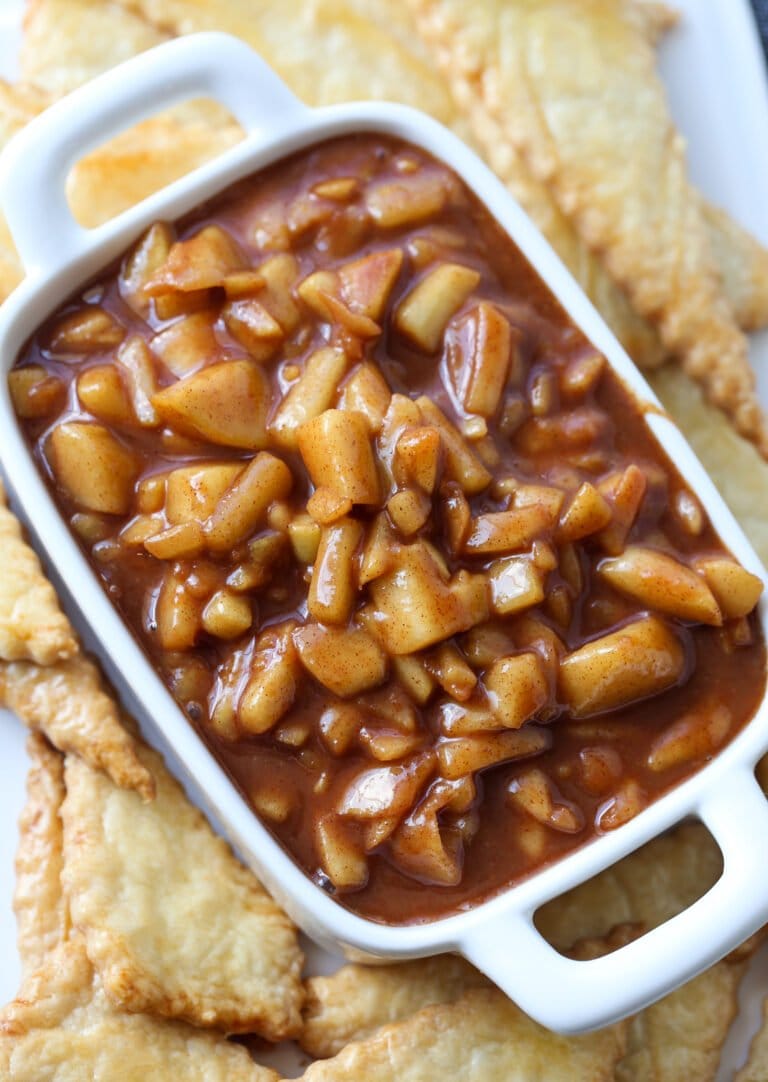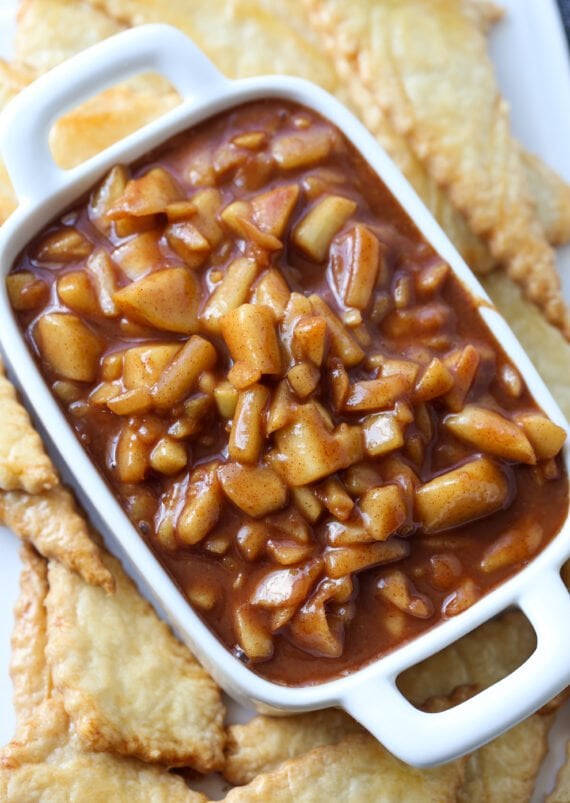 Ingredients:
Granny Smith Apples
ground cinnamon
light brown sugar
kosher salt
flour
water
caramel sauce
pie crust
egg
water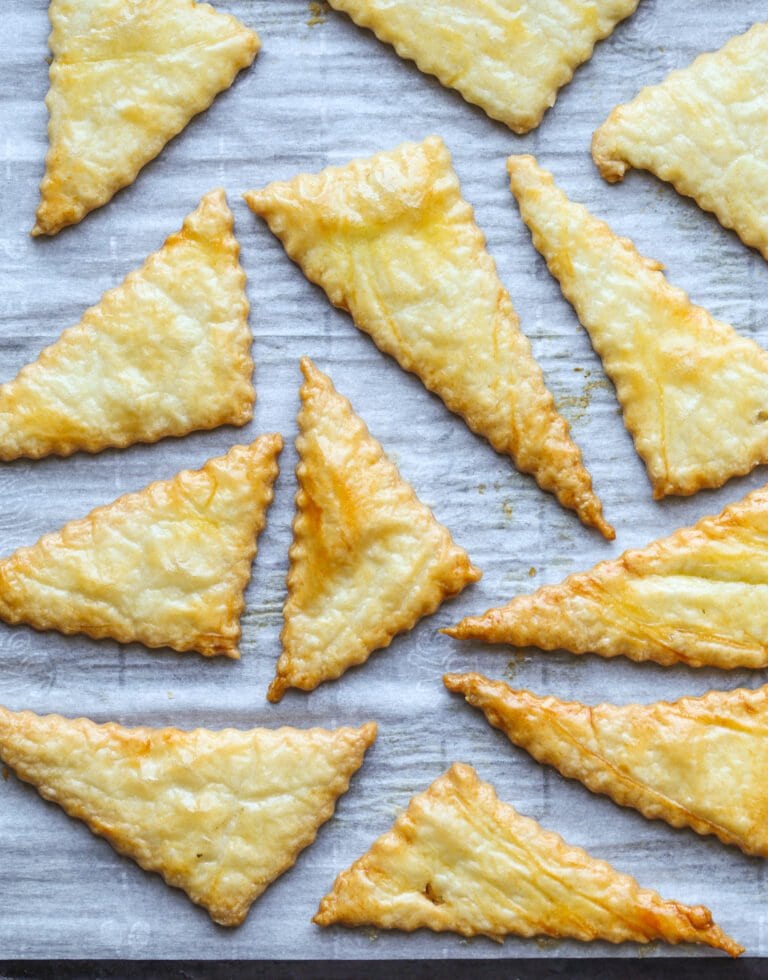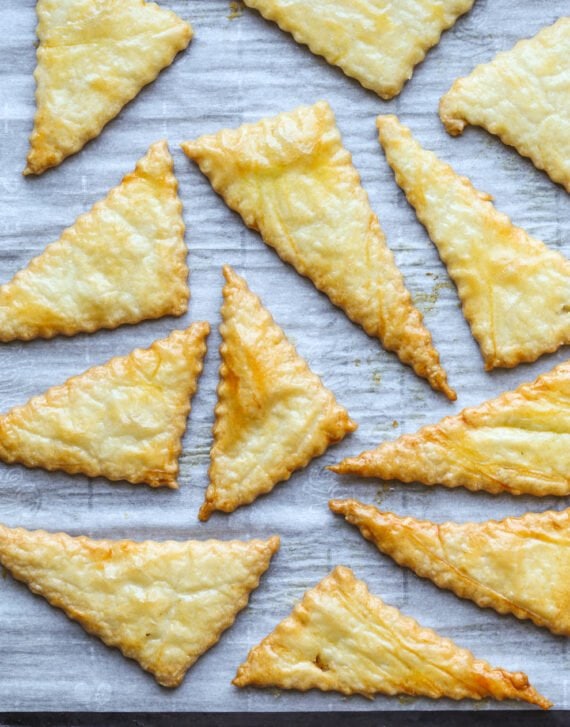 Can You Use Your Own Pie Crust?
ABSOLUTELY! I use a pre-made crust that you can just roll out and bake to make things easy when making the chips for my Apple Pie Dip, BUT if want to go the extra mile homemade crust is ALWAYS better.
I HIGHLY recommend you try my Pie Crust Recipe. It's super flaky and buttery!
Can You Use Apple Pie Dip As A Pie Filling?
I don't see why you couldn't, although the whole point is to NOT have to make pie! BUT with that said, there is no reason this wouldn't work in a pie.
I would only use 2 tablespoons of caramel sauce (or omit it entirely) if you plan on using this as pie filling, just so your pie isn't too wet.
How To Store…
This can safely be stored airtight in the refrigerator for up to 3 days, or can be frozen airtight for up to 30 days.
Print The FULL RECIPE For Apple Pie Dip at Imperial Sugar