These Banana Pie Cookies are so soft and delicious…they're loaded with banana pudding mix and topped with a creamy vanilla frosting!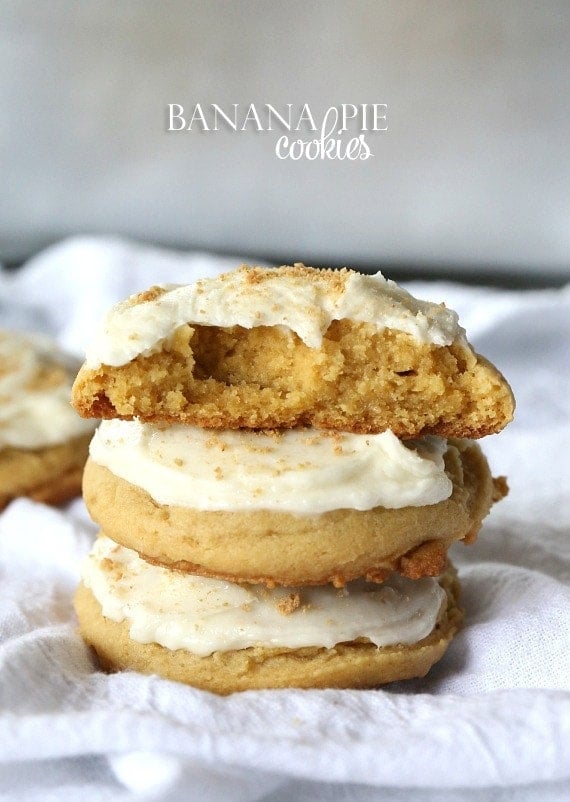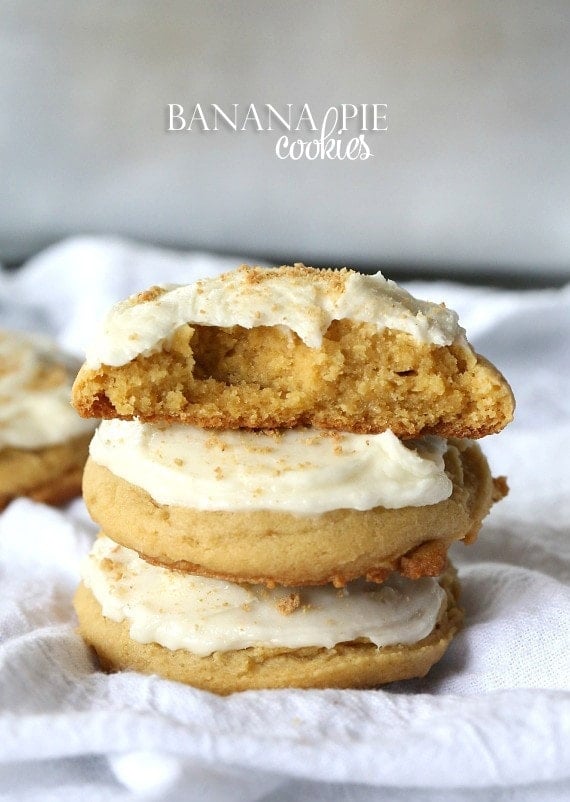 I feel like you're either a banana lover or you're not. No gray area on this one. OK…maybe there's a little gray area…let me explain…
I fondly avoid banana as a fruit, but in a baked good, I'm all in.
But NOT banana flavored candy. Ack. But totally in a smoothie.
It makes no sense, but it does.
Anyhow, today we're taking banana flavored pudding and throwing it in a cookie. So a negative and a positive makes a positive in my math.
What? Who knew bananas were so confusing?
Anyhow Imperial Sugar asked me to whip up some Banana Pie Cookies. And I did.
They're soft, packed with banana flavor, and topped with a creamy frosting that is perfectly vanilla and pairs beautifully with the banana! The pudding in the cookie gives it a ultra-moist texture that I know you will love. Two favorite desserts packed into one place!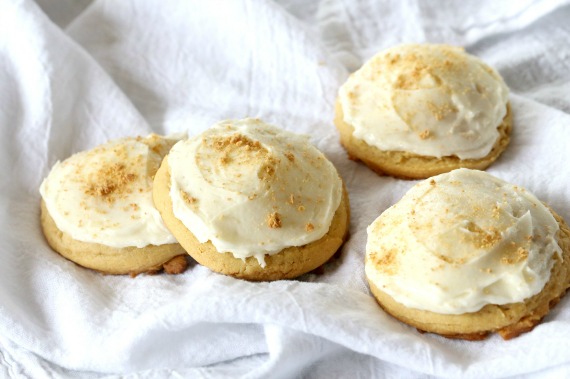 I am sharing the FULL RECIPE over at Imperial Sugar today, so make sure to check it out!
Looking for more Banana Recipes, check these out!