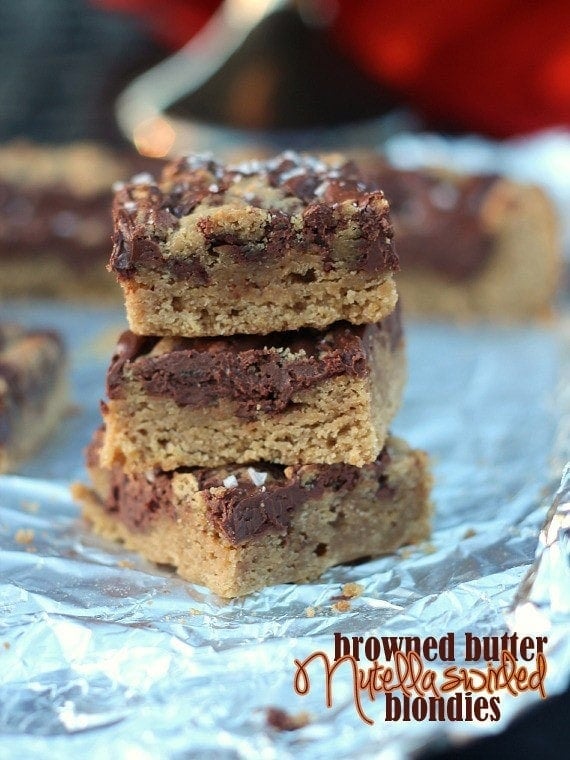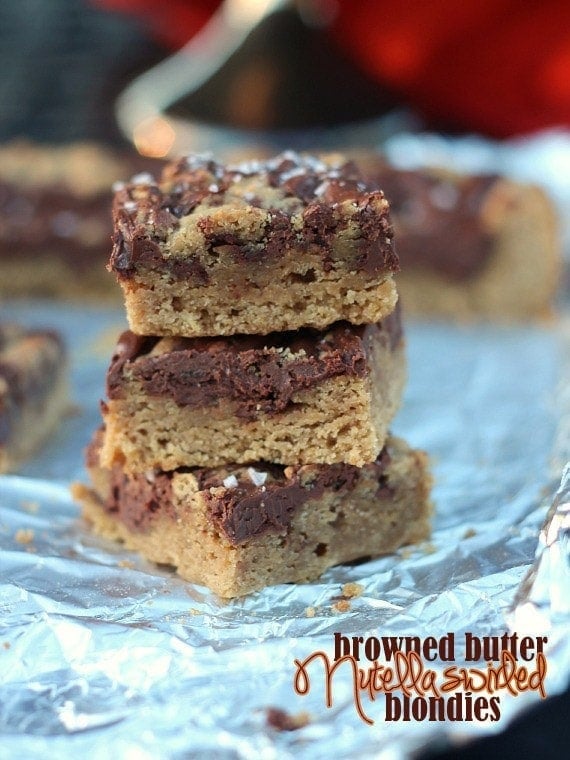 Is it weird that Nutella isn't my most favorite thing?
I mean, I like it and all, but I would choose peanut butter any day of the week before Nutella.
Which is actually against pretty much everything I stand for…
Seeing as how peanut butter is WAY cheaper than Nutella…
Don't get me wrong, I'm not saying that less expensive things aren't just as good as pricier options…
It just seems that if there ever is a more expensive choice out there, guaranteed that I will unknowingly choose it all day every day.
It's like a genetic mutation.
Which of course I blame my parents for.
BUT while I've found that Nutella isn't my most favorite, it still ranks. Right there above Jam and right below Cream Cheese.
There is a defined spreadable topping hierarchy living in my brain.
I know. Nutcase.
So let's enjoy my third favorite "spreadable" on a blondie today.
Oh yeah, and let's add some browned butter. Because, yeah.
Browned Butter Nutella Swirled Blondies.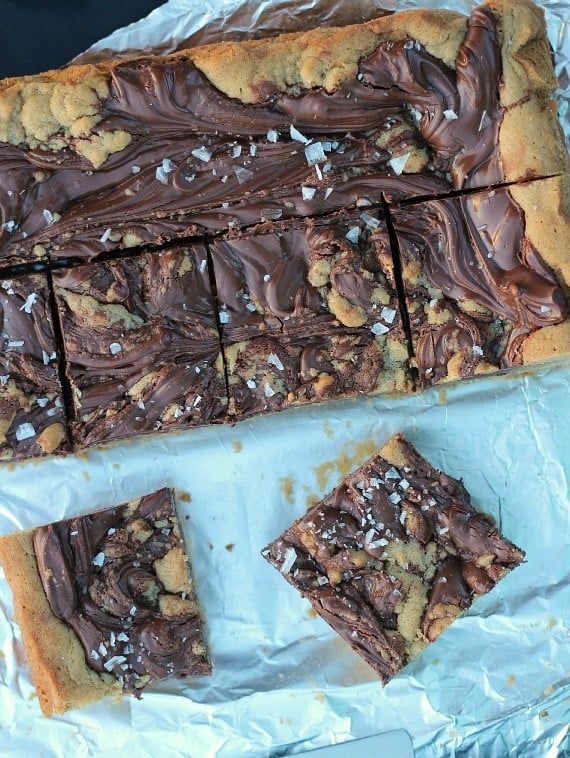 These guys are super easy. Start with a fairly basically blondie recipe..but brown your butter first.
You just should.
Press that into a foil lined pan…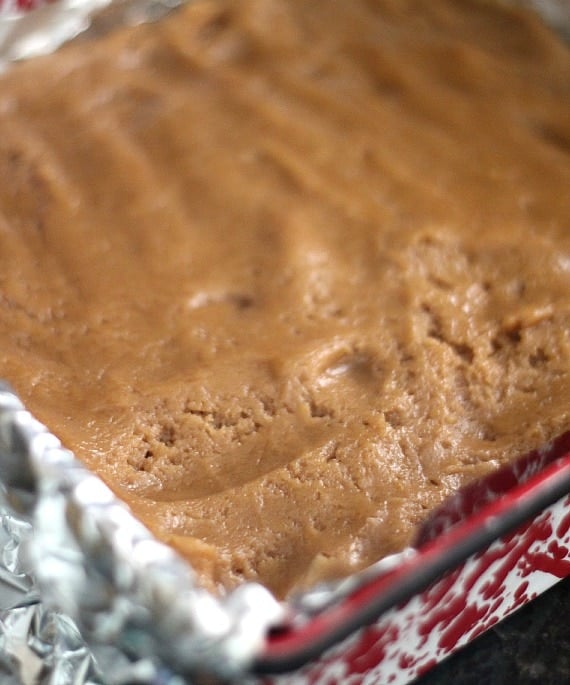 Then comes the fun part.
Drop your Nutella all over the top of the dough…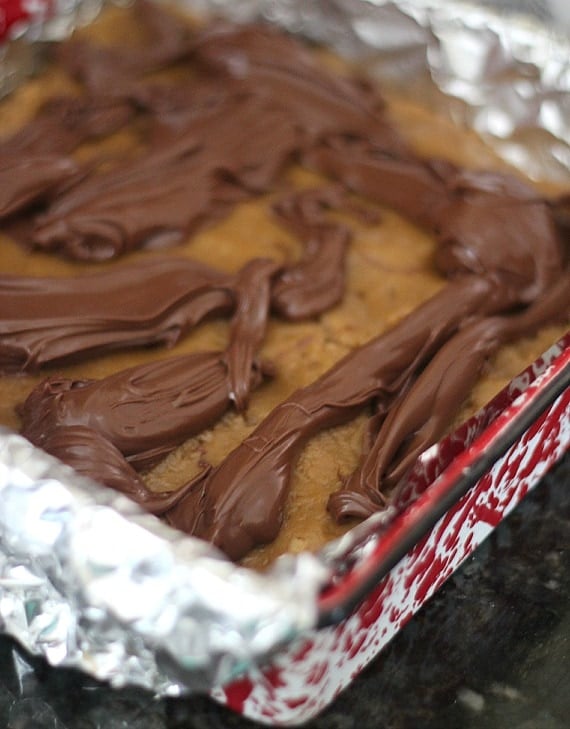 And then swirl it in!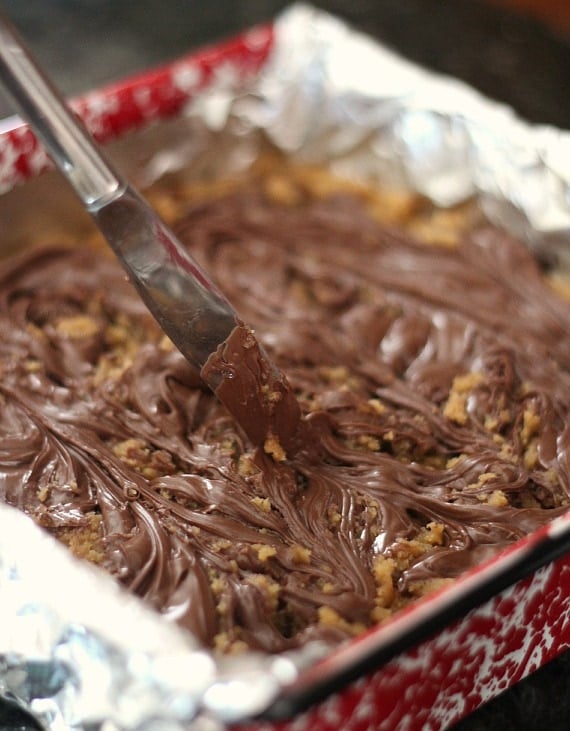 When they're cooled they will look like this…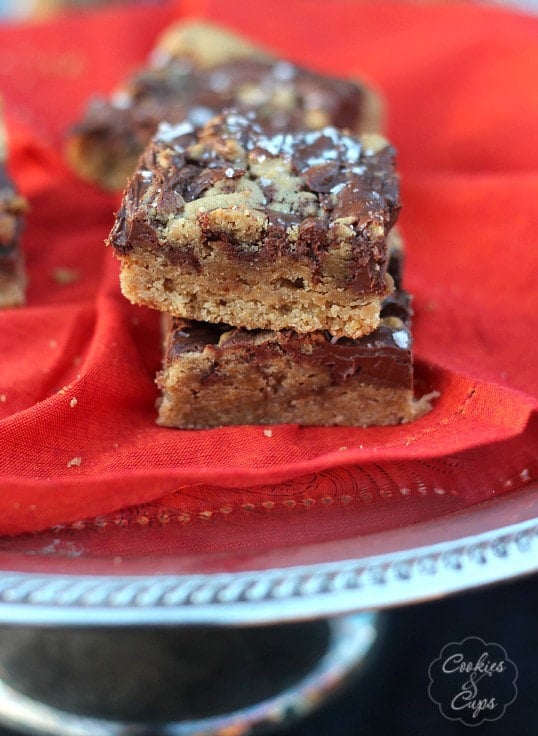 Glorious.
Print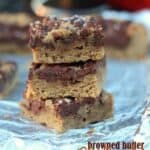 Browned Butter Nutella Swirled Blondies
---
---
2 1/4 cups

flour

1 tsp

baking soda

1 tsp

salt

1 cup

butter

1 cup

dark brown sugar

1/4 cup

granulated sugar

2

eggs, plus one egg yolk

1 Tbsp

vanilla

3/4 cup

Nutella
*optional, flaked sea salt to garnish
---
Instructions
Preheat oven to 350°
Line a 9×9 pan with foil and spray with cooking spray. Set aside.
Whisk together flour, baking soda and salt.
In a medium sauce pan over medium heat melt butter. Continue cooking, swirling pan, until butter is brown in color. Allow to cool 10 minutes.
When butter is cooled beat sugars and butter together for 1 minute. Add eggs one at a time, then vanilla and beat until smooth.
Turn mixer to low and slowly add in flour mixture until dough comes together.
Spread dough into prepared pan.
Drop Nutella by spoonful on top of batter and swirl into dough with a butter knife.
Bake for 20 minutes until edges are golden.
Sprinkle with flaked sea salt if desired.
Remove from oven and allow to cool completely before cutting into squares.
---
Want To Save This Recipe?
Find more recipes like this: