Hi friends!
So Candy Bar Week is officially over, I think we might need a round 2, though…so many candy bars so little time.
Let's just convince Kristan and Bridget to play again…so help me out on that!
We each came up with 3 recipes incorporating some of our favorite candy aisle treats…
Let's take a look back.
Day one…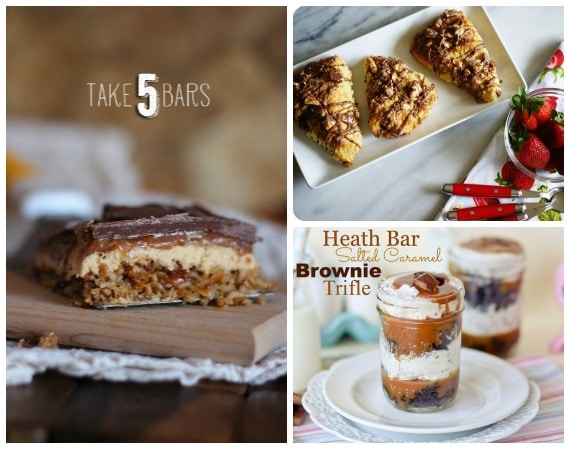 I did Take 5 Bars.  Pretzel crust, peanut butter filling, homemade caramel, peanuts and chocolate?  Yep, it's all in there.
Bridget made Snickers Scones.  Which totally makes it ok to eat candy for breakfast!
And Kristan made Heath Bar Salted Caramel Brownie Trifles.  These might be the perfect food.
Day 2…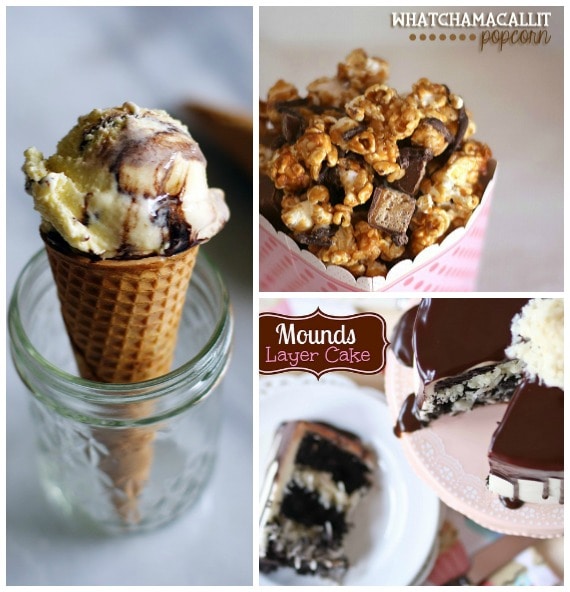 Bridget made Ritter Sport Dark Chocolate with Marzipan Ice Cream.  Considering I thought I had tried every candy bar ever in history ever, I am MESMERIZED by this.  Must.Go.Find.Ritter.Sport.
Kristan decided to blow my mind with a Mounds Layer Cake…yes, for real.
And I made Whatchamacallit Popcorn…because Whatchamacallits need to make a come back.
Last but not least, Day 3…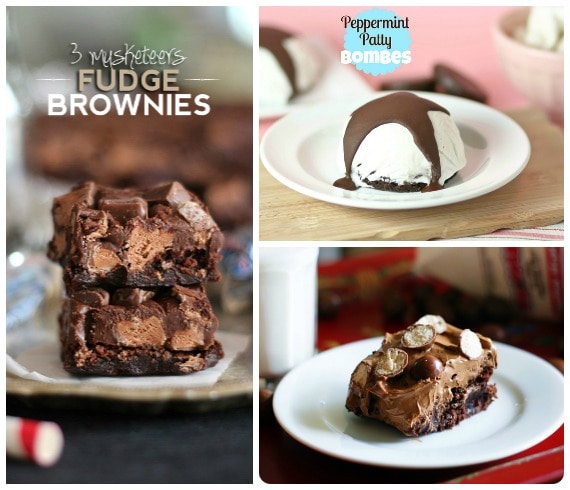 We all got brownie-crazy…
I made 3 Musketeers Fudge Brownies.  You need to make these.
Kristan made fancy Ice Cream…Peppermint Patty Bombes. (With a brownie bottom)
And Bridget made brownies that make my heart sing…Whopper Chocolate Malt Frosted Brownies
So there you go.  Nine recipes, one Candy Bar Week.
In other news I am talking about Boyfriend Crops over at That's What We Said...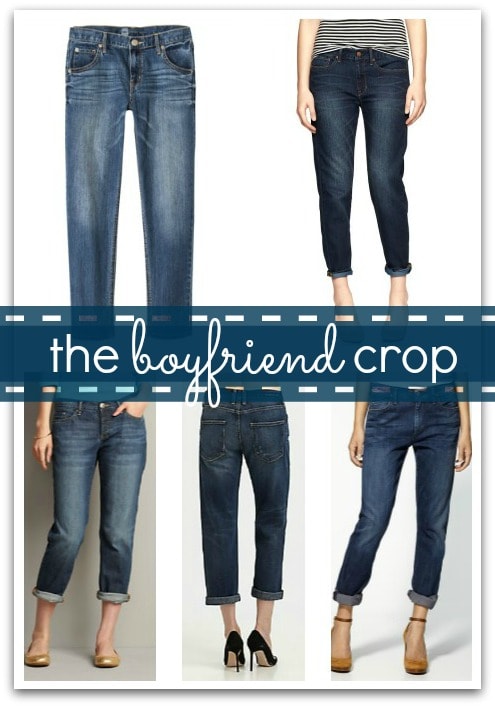 And also comparing dirty dudes from my husband's favorite TV shows…  You need to vote on this one.
They actually clean up pretty nice.  I recommend checking it out, I mean, just for observation purposes.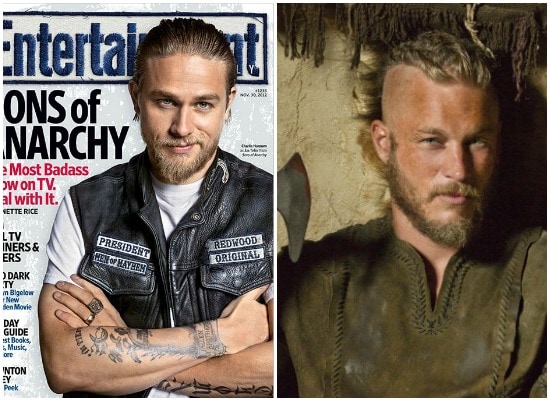 Also, I may or may not have bought too much nail polish this week…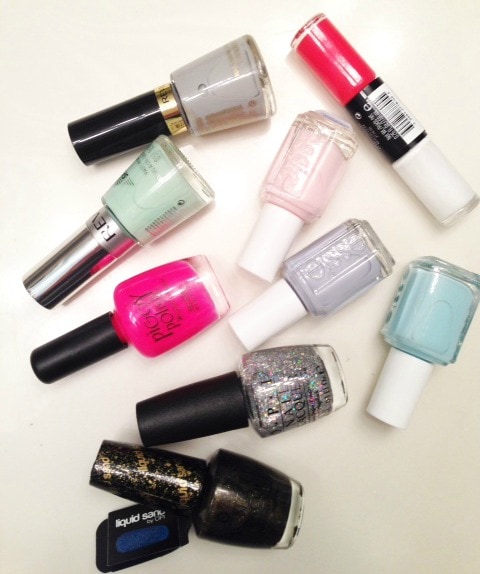 All the pretty colors is too much for me to handle.
If you're interested, here's the breakdown…
Essie Mint Candy Apple
Essie Fiji (my all time favorite polish color)
Piggy Polish Around Sundown
OPI What Wizardry is This?
Revlon Jaded
Essie Lilacism
Revlon Timeless
OPI Which is Witch
Revlon Nail Art Neon Pink Glow
Also got this serum and am loving it.  I use it at night only because it's a little heavy for me to wear under my makeup.
I use this one in the mornings before my makeup…
I'm minorly addicted to serums. Ok, majorly.  I'd love to hear your favorites.
I've also been using this spray before I use my serum at night under my serum.  Only at night for me, though because it's really hydrating!
My new favorite eye shadow palette is THIS one by Too Faced.
Also found a new love, THIS Chanel mascara that my friend recommended.  Yes, I know it's pricey, but it's SO good.  Stop by the Chanel counter and see if you can get a sample.
I wearing this foundation currently, but as the weather warms up, I will switch over to my long-time favorite.
I'll cover all my latest favorites next week over at That's What WE Said…so stay tuned for that!
Anyhow, have a great weekend!