3 Musketeers Fudge Brownies are a chewy brownie, topped with a thick layer of fudge, loaded with chopped 3 Musketeers bars. This is for the major chocolate lover!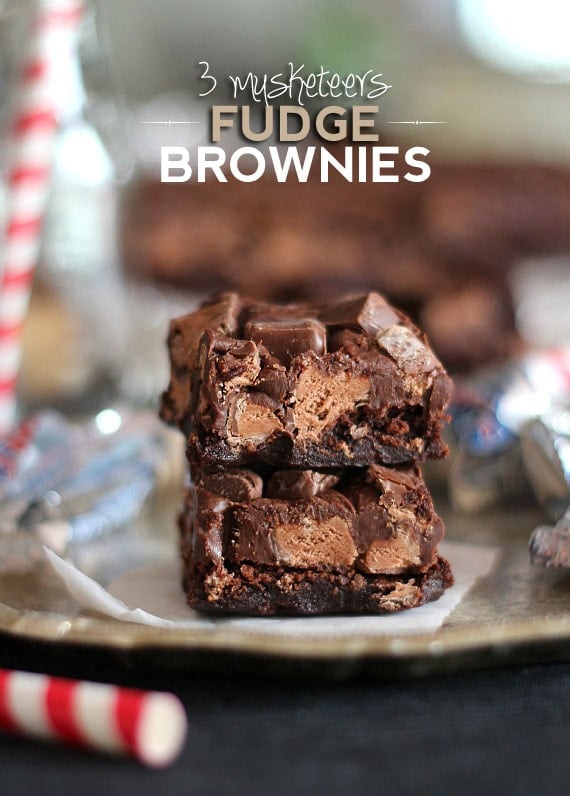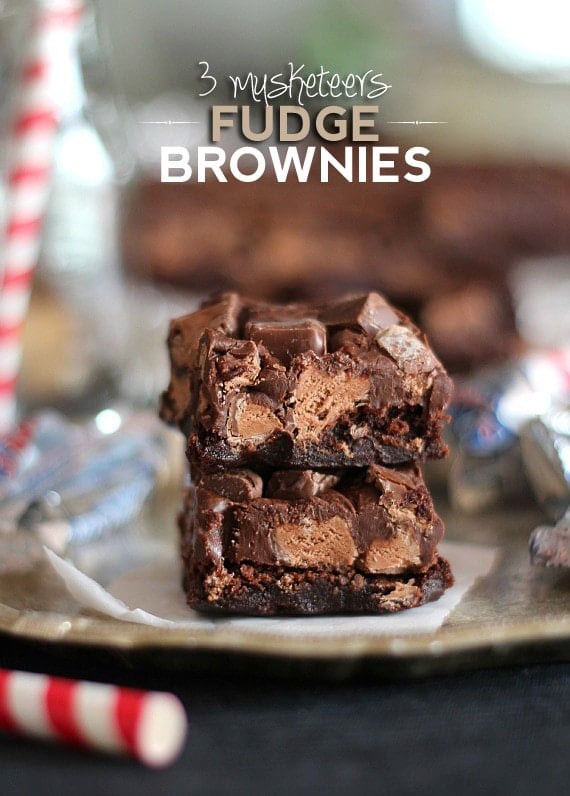 If you don't enjoy chocolate, like my crazy-butt husband, please step away from the computer now, because today we are going full-send.
If you're looking for a classic brownie recipe, this is half of what you're looking for. I actually took a huge cheat and used a boxed mix for the base of this brownie recipe. Because, really the fudgy, 3 Musketeers topping is the star of the show!
These 3 Musketeers Fudge Brownies are crazyoverthetopinyourface brownie genius, and since I am incapable of humblebragging, I will just brag. They are a riff on my Rolo brownies that I made last year and I was pretty sure they couldn't be one-upped…until today.
Three Musketeers Fudge Brownies.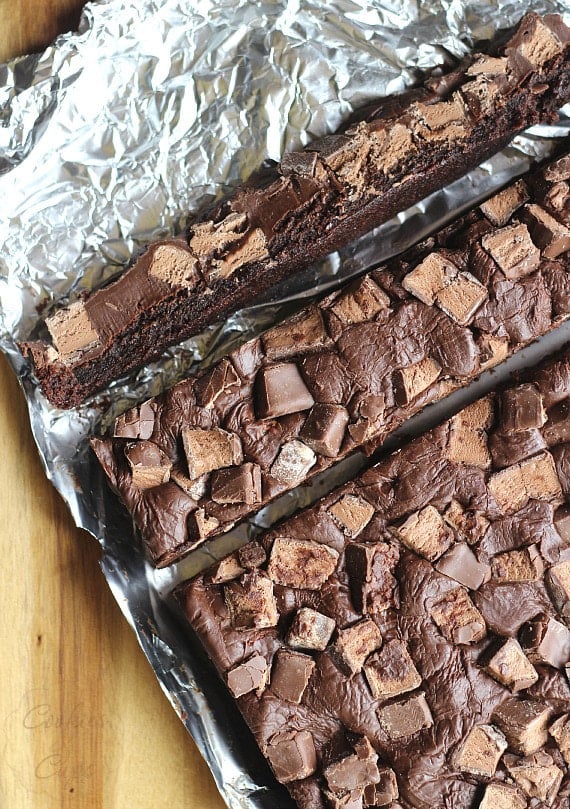 Again, I started with a boxed brownie mix. Feel free to use your own recipe, because you guys constantly remind me you like your own brownies. I get it…I do too. It's just in this case the brownie is basically a vehicle for the 3 Musketeer Fudge, so I took a short-cut.
Just make sure you bake your brownie in a 9×9 pan…so if you're using a boxed mix, don't get all Family-Size on me. Just a normal box. Also, don't get hung up on ounces in the brownie mix or anything. It really doesn't matter as long as you bake them in a 9×9.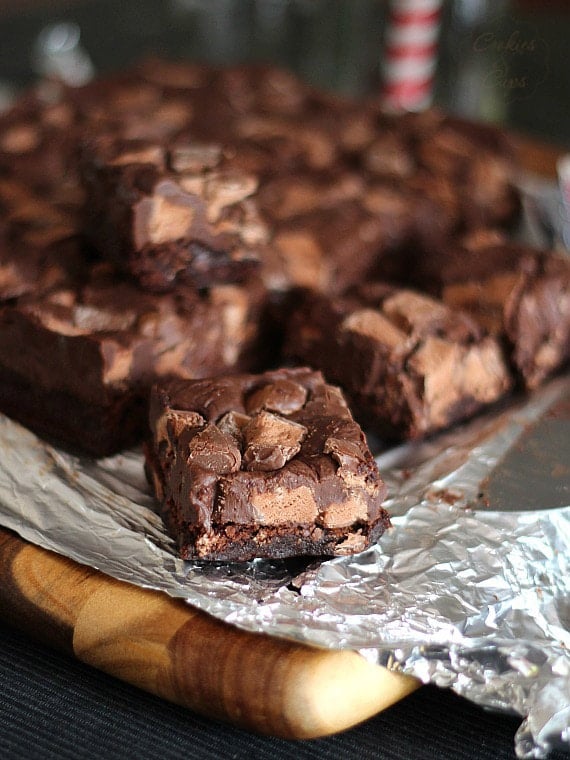 The topping is a simple fudge recipe made with melted chocolate and sweetened condensed milk, loaded with chopped 3 Musketeers bars…

So much chocolate goodness in one place!

Love these 3 Musketeers Brownies? Try these too:
Print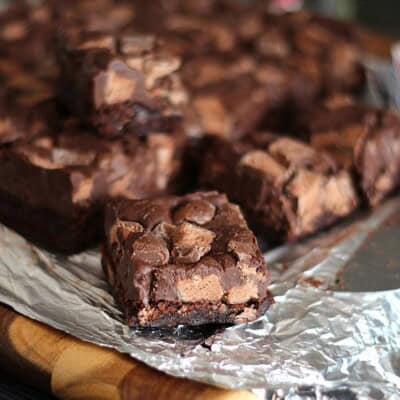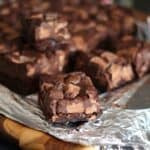 3 Musketeers Fudge Brownies
---
1

box brownie mix, baked according to package directions in 9×9 pan, cooled

2 cups

semi sweet chocolate chips

1

(14 oz) can sweetened condensed milk

1

(11 oz) bag Fun Sized 3 Musketeers bars, chopped
---
Instructions
Bake brownies in 9×9 pan, according to package directions. Allow to cool completely.
When cooled sprinkle half of the chopped 3 Musketeers bars on top of brownie evenly.
Combine semi-sweet chocolate chips and sweetened condensed milk in bowl. Melt together over a double boiler.
When melted pour over brownies and chopped candy bars, spreading evenly. Press remaining candy bars into the fudge layer.
Place in refrigerator for 30 minutes to allow fudge to set.
Cut into squares.
---
Want To Save This Recipe?
Find more recipes like this:
Save