Cherry Cobblestone Cake is a moist vanilla cake, filled with tart cherries and drizzled with vanilla icing. This cherry cake recipe is just as good with a cup of coffee as it is as a sweet treat for dessert!
Click HERE to take you to the full recipe on the Imperial Sugar website!
Cherry Cobblestone Cake Is A Cross Between Cherry Cobbler and Cherry Coffee Cake!
What we have here is kind of a danish, kind of a cherry cake, kind of a cobbler…or a beautiful combination of all of the above. The cake is a dense, but moist vanilla cake, topped with cherry pie filling and then topped with dollops of more batter giving it that "cobbler" appearance.
It's one of those nostalgic cake recipes that you would have imagined your grandma making.
Have Some Cherry Cake With Your Coffee!
Like I said above, this cake recipe is as perfect with a cup of coffee as it is served at a 4th of July BBQ. It's a classic!
It's a gorgeous cake that you can eat with a fork or cut it into small pieces and it's dense enough to pick up and eat with your hands like a brownie.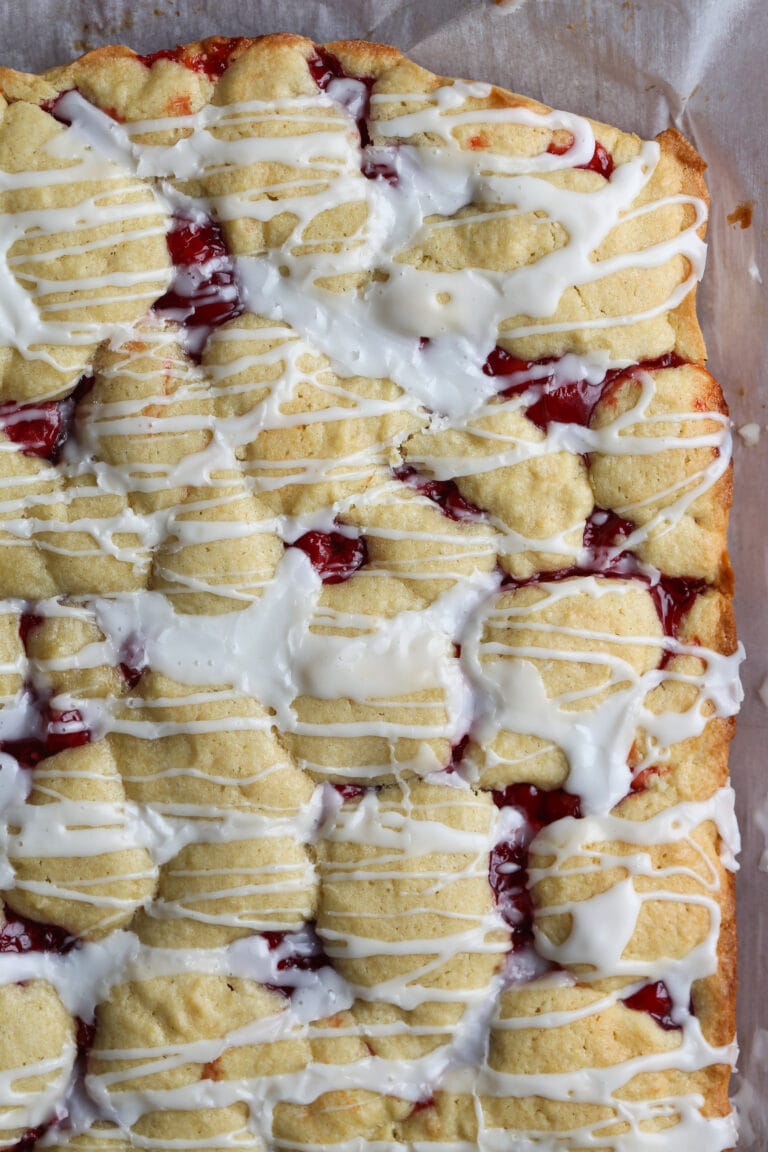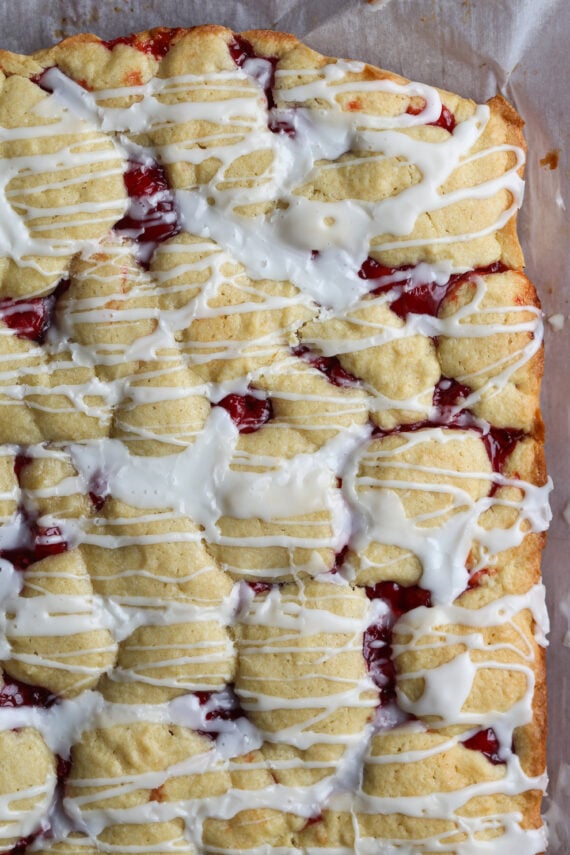 Could You Make This Cake With Other Fruit?
Absolutely! Here are some other fillings that would work perfectly. Quite frankly any pie filling could be subbed for the cherry pie filling:
Blueberry
Apple
Mixed Berry
Peach Pie
Strawberry
Can You Use Fresh Fruit Instead Of Pie Filling?
Yes and no…
What you can do is make your own homemade pie filling. Here's how:
Cook 3 cups of pitted cherries, 1 cup of granulated sugar, and 1 teaspoon of lemon juice over medium heat in a saucepan. Stir continuously until the sugar is dissolved.
Mix 1 tablespoon of corn starch with 2 tablespoons or more of water, until smooth. Add this to the cherry mixture and cook until the mixture becomes a boil, and is thick and glossy.
Remove from the heat and cool.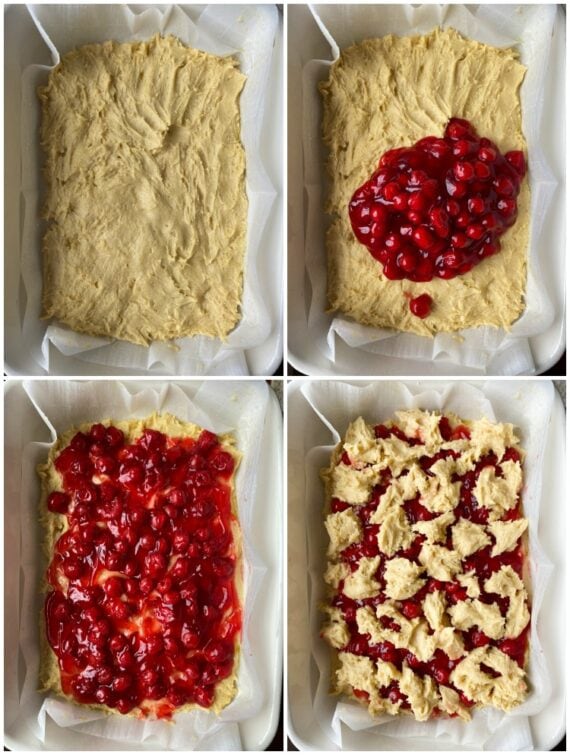 How Exactly Do You Make Cobblestone Cake?
The cake batter is very easy and straightforward. You simply prepare the batter and spread about two-thirds of it into a greased 9×13 baking dish.
Spread your pie filling on top and then drop the remaining batter by the tablespoon on top of the filling. Bake for about 45 minutes, or until the edges are very lightly golden. Let it cool, drizzle with icing and enjoy!
Click HERE for the Full Recipe
Looking For Other Cake Ideas Perfect To Enjoy With Coffee?
PIN for later: