This Strawberry Buckle Recipe is dense, moist and loaded with fresh strawberries! Bake it in a skillet and you have a crisp outside and an ultra soft inside…plus it's topped with a sweet, buttery crumble!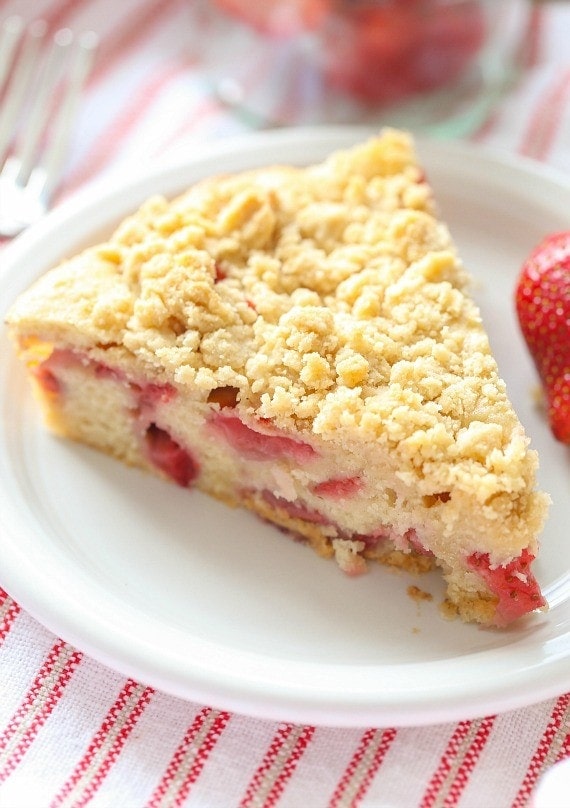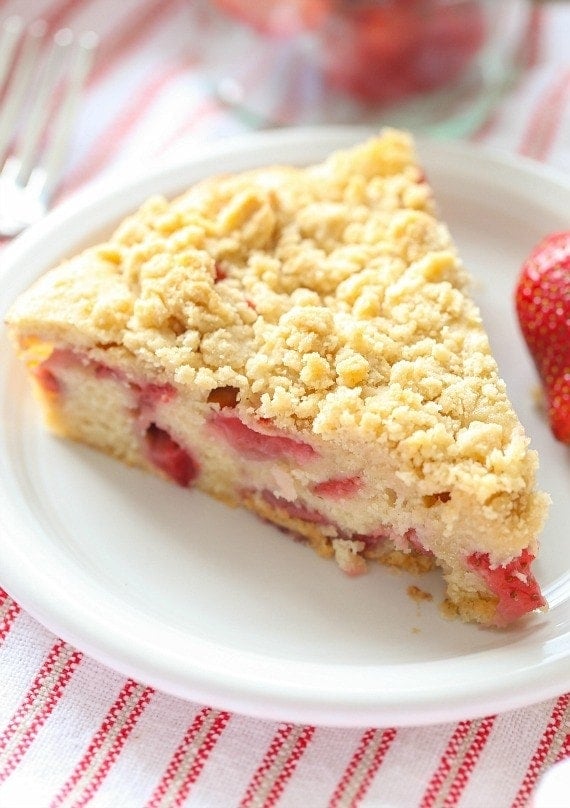 I am looking for bright, sweet fruit in my life right about now. It happens to be January and we currently have about 2 feet of snow on the ground outside. Anything that drags me out of the dark tundra I am living in is welcomed with open arms.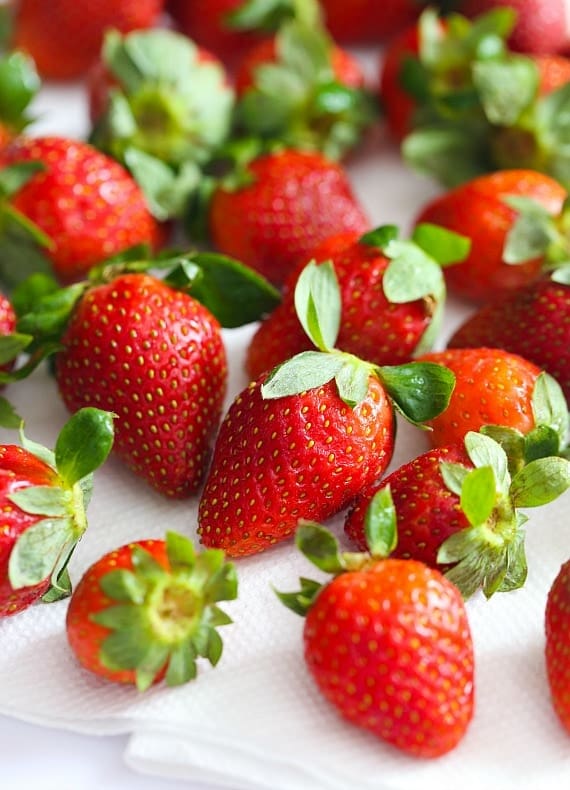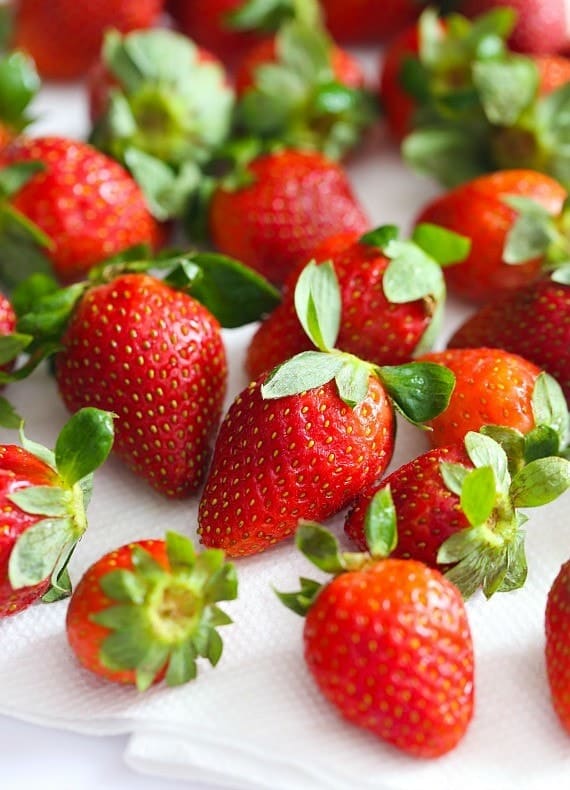 I'm pretty sure that strawberries are the happiest of all the berries. So I picked up a pound of them at the supermarket and decided to give them a purpose. And really isn't baking them in a cake the obvious choice?
Also, let's clarify…a "Buckle" is just another word for coffee cake baked with fruit. I had to look that up 🙂
The cake goes together really easily, AND I baked it in a skillet which is my favorite. It leaves the edges crispy, while keeping the inside moist and tender! If you don't have a 10- inch skillet you can use a 10- inch Springform pan OR you can use a round 9- inch pan, but you will have to add a few minutes to the bake time.
Mix the batter up and fold in the strawberries. I cut each berry into quarters for larger chunks.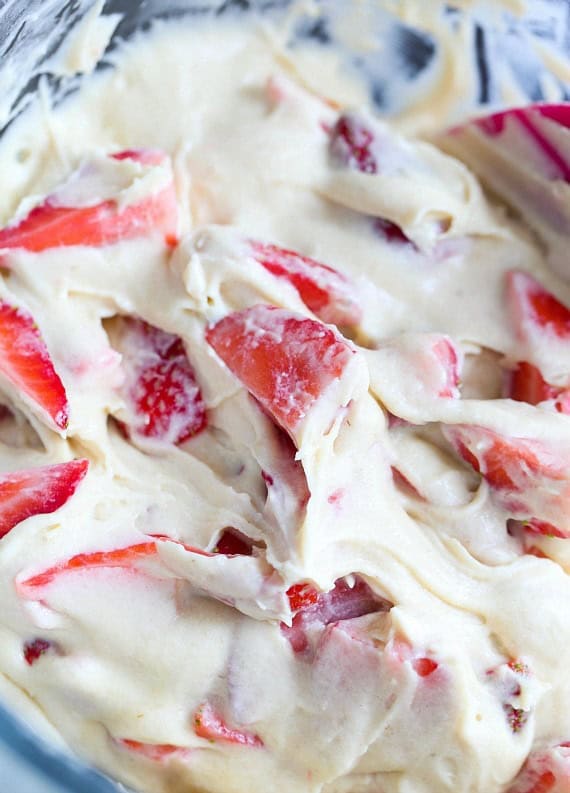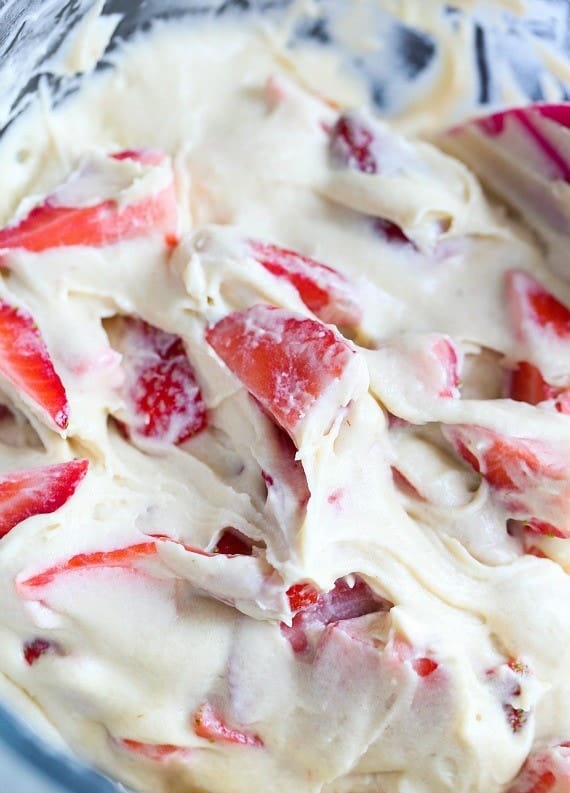 Spread that into a greased cast iron skillet…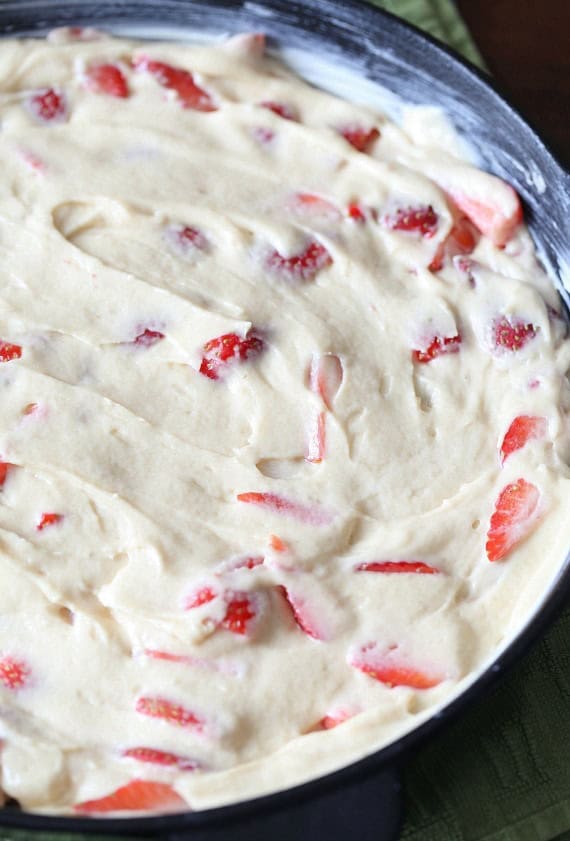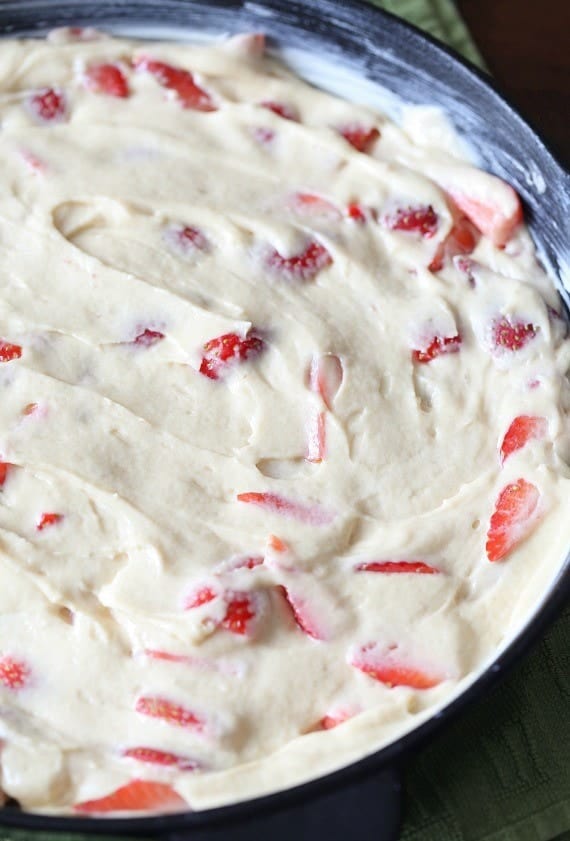 And then top it with crumb topping!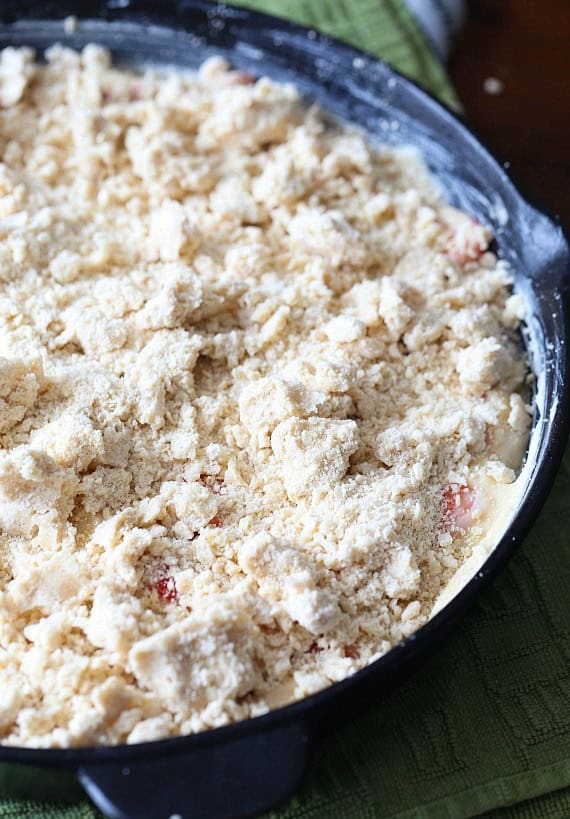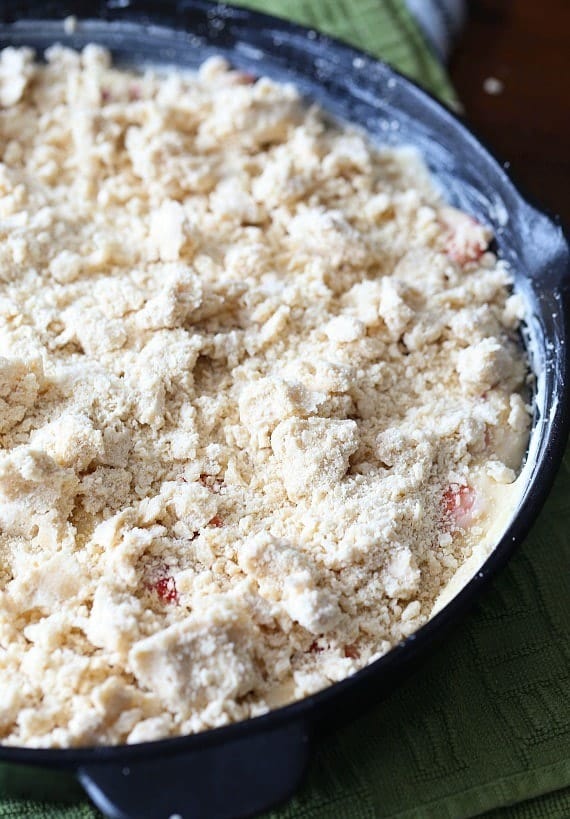 When it's baked it will be gorgeous and golden…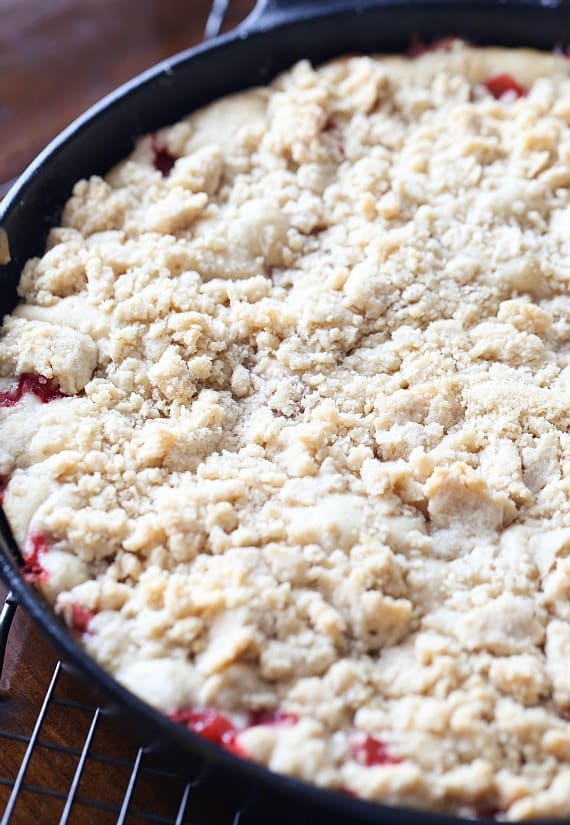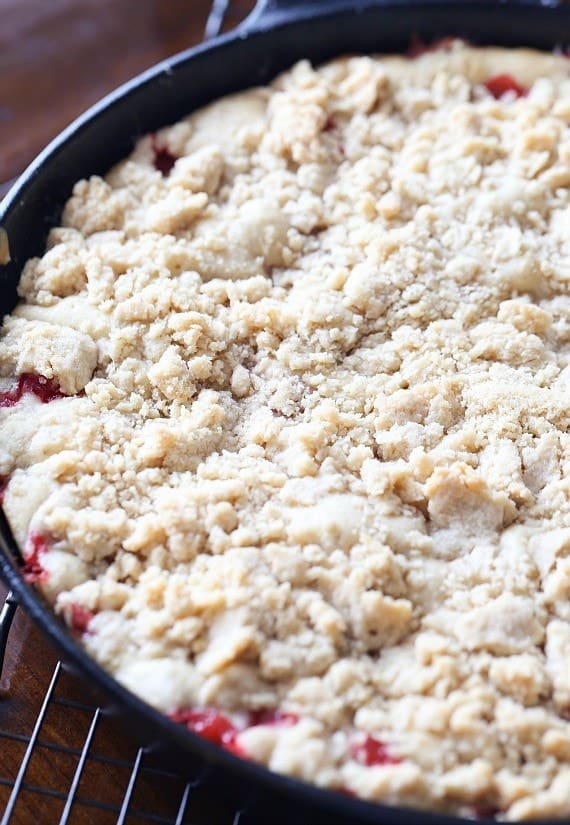 Waiting for it to cool is the hardest part!!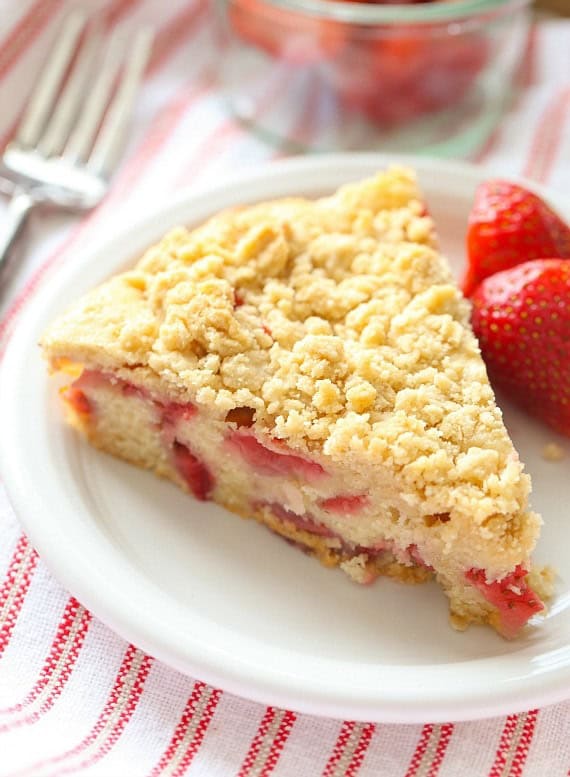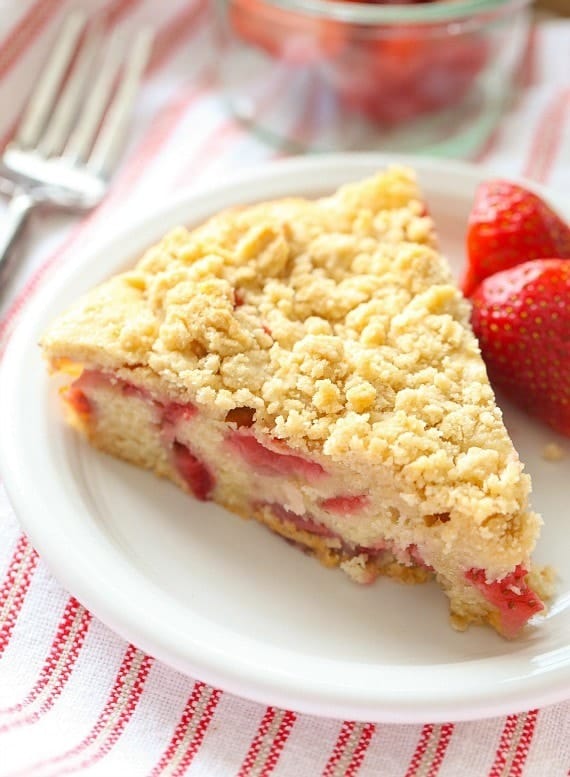 You could use any berry that you want in this…or use frozen (and thawed berries). Love recipes that you can mix and match.
I've posted the FULL RECIPE over on the awesome Imperial Sugar site. Hop over and check it out!