Peanut Butter Cup Chocolate Cake Mix Cookies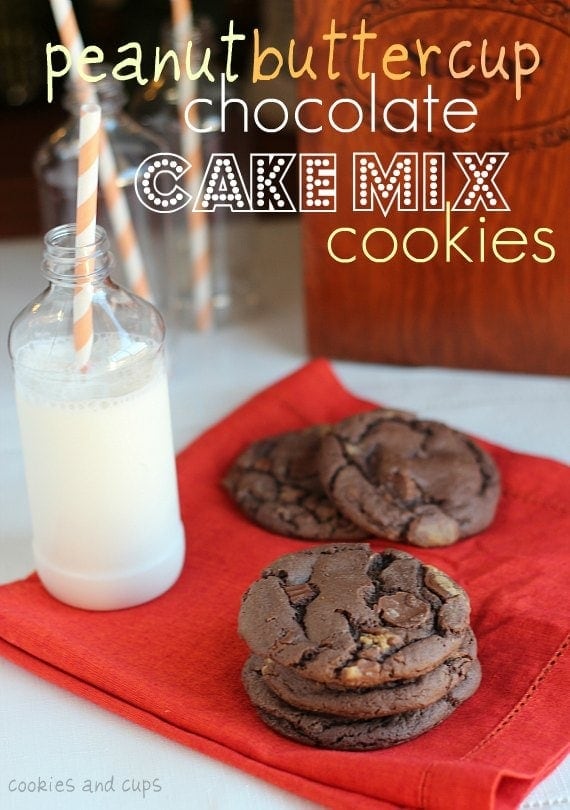 So here we are in the middle of "Busy people need sweets that start with cake mix week".
It's a thing. Read up about it HERE.
I certainly hope you are not offended by my use of cake mixes.
Because, I will tell you, people get all angry about preservatives and stuff.
I have gotten my fair share of emails telling me that shortening is the devil's foot cream and how cake mixes are for the lazy.
Without sounding like a complete jerky-jerk…I bet that shortening would make a tremendously successful foot cream and cake mixes are for the BUSY not the lazy.
If you're looking for health food, I am afraid that you have come to the wrong place.
While I certainly try and eat a balanced diet, I do "on-occasion" indulge in the sweet treat.
Use this blog as your "occasional indulgence handbook".
Dude, that's a really good name. Kinda better than cookies and cups.
Wish I had thought of that a few years ago.
Anyway, if you are much too fancy to use cake mixes, then stop reading now.
It's ok. We can just agree to disagree.
BUT if you're my peeps, let's get our cake mix on because it's "Busy people need sweets that start with cake mix week"!
Oh yeah.
So as most of you all know, Peanut Butter Cups are like my most favorite ingredient. They have yet to disappoint in a recipe or a poor snacking decision.
Here is the star player today… best invention of the new millennium (screw the iPad)… the Mini Reese's Peanut Butter Cup.
All unwrapped and ready to be devoured by the handful.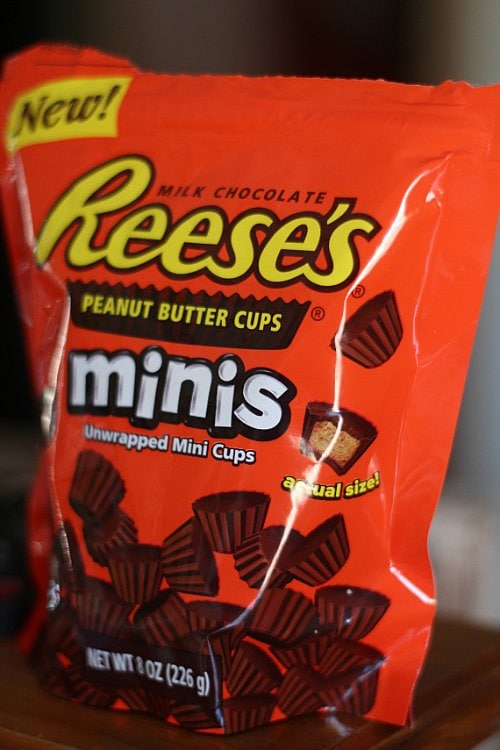 Peanut Butter Cup Chocolate Cake Mix Cookies
These cookies are super simple.
Start with a chocolate cake mix, some vegetable or canola oil and an egg…mix it up.
When the dough is smooth throw in your bag of Reese's. Give it another mix…just enough for the Reese's to incorporate and break up a little.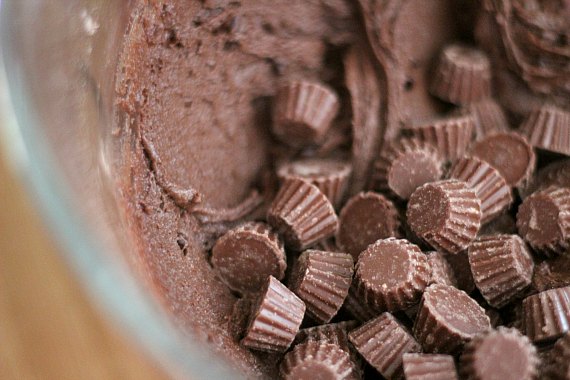 Roll them into balls and bake on a parchment lined baking sheet…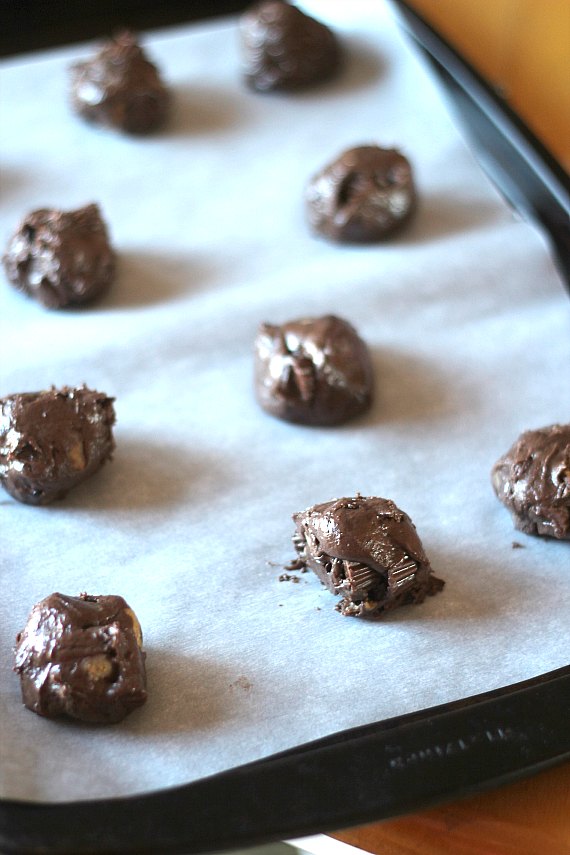 That's it!
They'll look like this…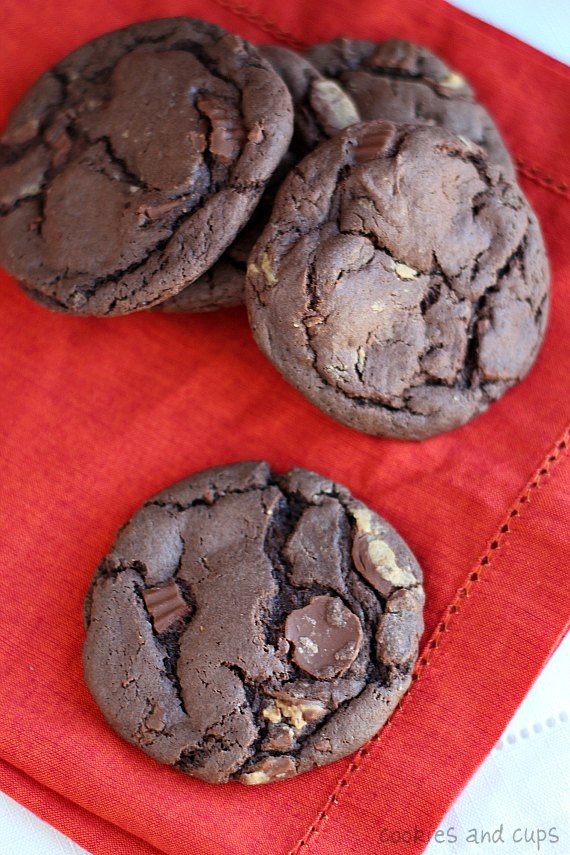 People will love them and bow at your feet and never once think that you used a cake mix.
And, I am all about people bowing at my feet.
*If you want a Valentines's spin on a similar cake mix cookie recipe, check out THESE from The Sweet Adventures of Sugarbelle!
Print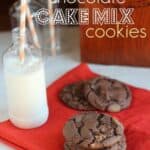 Peanut Butter Cup Chocolate Cake Mix Cookies
---
Description
The Reese's will break when you beat them into the cookie batter..you want there to be chunks of peanut butter cups, but they will break apart.
---
Ingredients
1

(18.25 oz) box chocolate cake mix

2

eggs

1/3 cup

canola or vegetable oil

1

8 oz bag Reese's Minis
---
Instructions
Preheat oven to 350°
With your mixer, beat together cake mix, oil and eggs until combined.
Pour in entire bag of Reese's Minis.
Mix on low until Reese's are evenly incorporated.
Roll the dough into tablespoon sized balls and place n a parchment lined baking sheet about 2″ apart. Cookies will spread.
Bake for 8-9 minutes.