20 Peanut Butter Desserts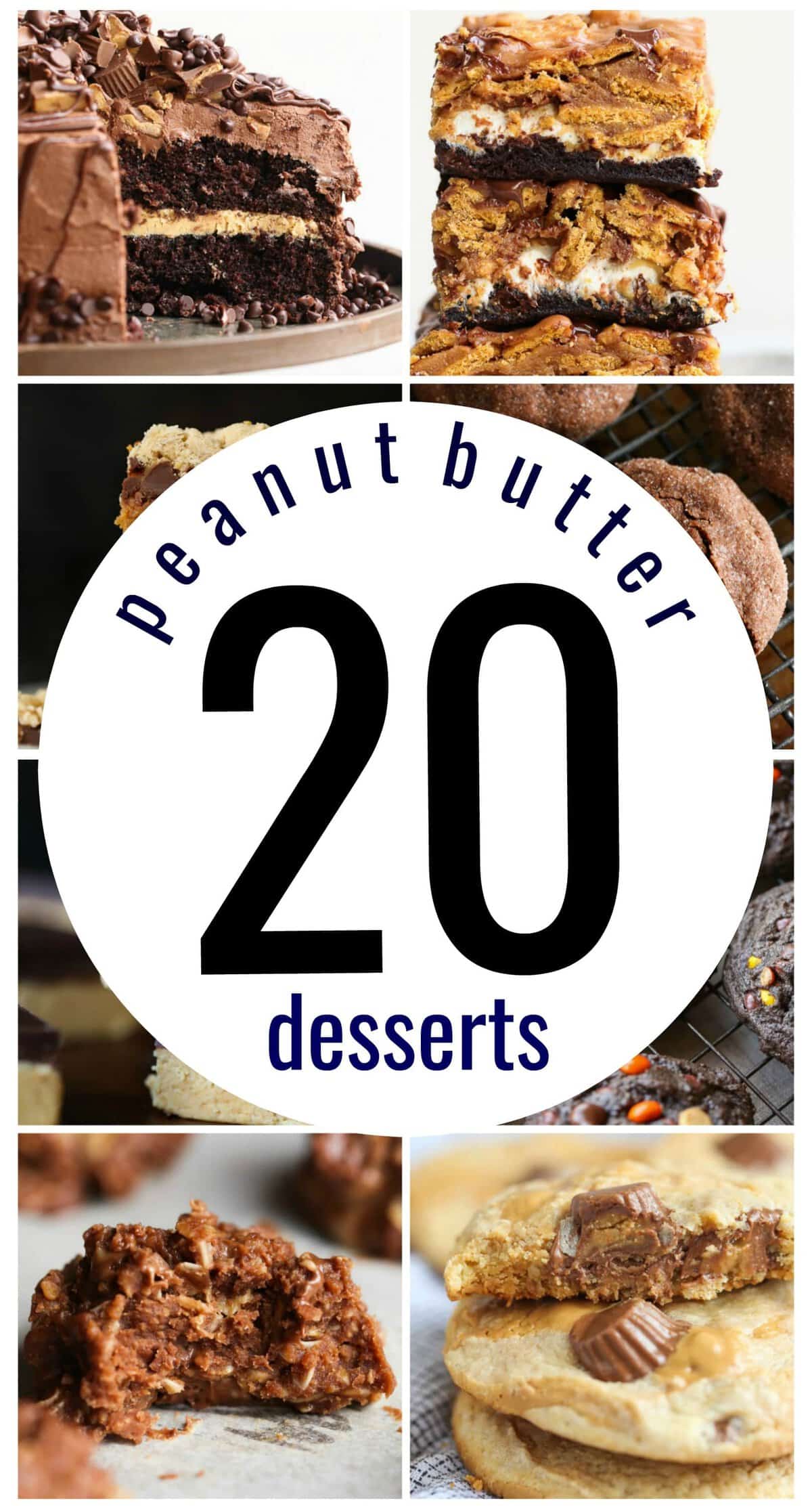 Peanut butter is one of my favorite ingredients to bake with, which is why I am so excited to share 20 of my favorite peanut butter desserts with you today! It's the perfect sweet/salty base to pair with chocolate, mix into brownies, swirl into cakes… and don't forget to lick the spoon before you're done!
It's delicious in cookies, cakes, brownies, no-bake treats, and more. Which peanut butter-y dessert will you try first?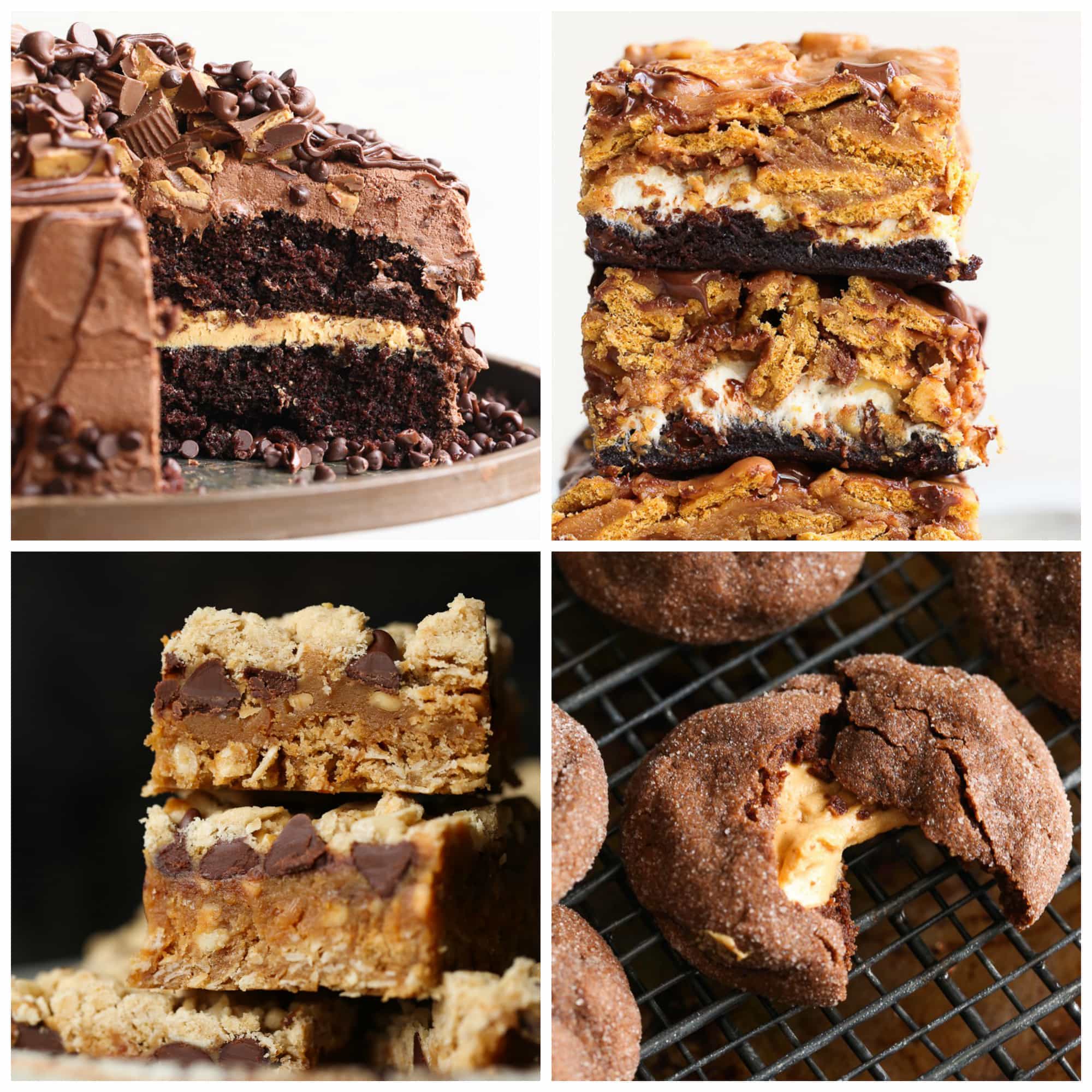 (Clockwise from top left)