Peanut Butter Dream Ice Cream Bars are a simple, no-bake dessert…made with ice cream, Nutter Butter Cookies and Peanut Butter Cups you'll be in peanut butter heaven!
These past few weeks have been really crazy-busy.
If I could write this blog post in emojis it would be a long list of clapping hands, thumbs ups, Ok fingers, Purple hearts, piles of poop, laugh-cry face, and cry the lonely tear face.
Yeah, that's a lot of emotions.
Which wraps up my summer so far.
And now that I think about it, why is there no emoji key on the keyboard? I'd even be happy to use the "alt" key if I could get the winking-tongue-sticking-out-face. Which is basically my favorite emoji ever to exist. Well, besides the pile of poop, obvi.
But what I've found to get me through the long ride of summer emotionssssss is ice cream.
I mean.
Also, I could have used the ice cream emoji there if…
Anyhow, seeing as how I haven't gotten in my bathing suit one time this summer and it's already almost August, I'm gonna go ahead and share today's recipe for Peanut Butter Dream Ice Cream Bars.
And then go eat 12.
Because eat all the feelings.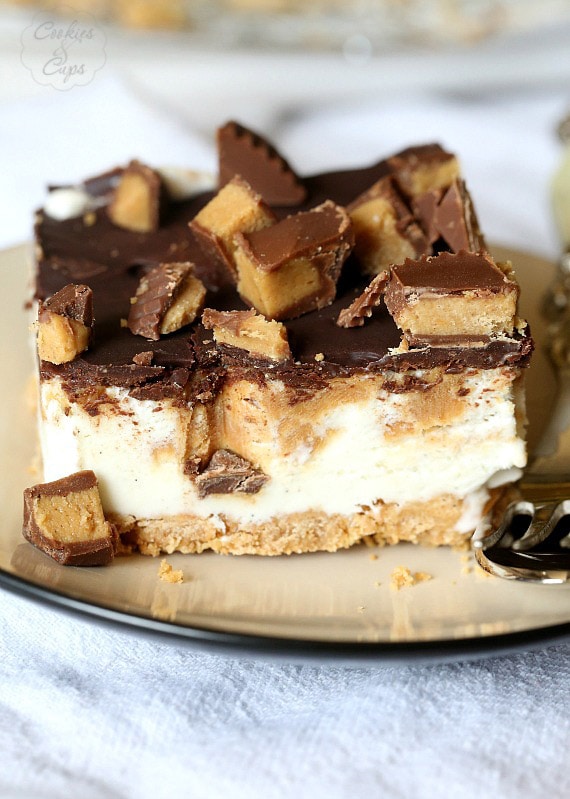 This big tray of bars lasted about 3.4 seconds in my house. I'm tellin' the trufe.
It all starts with Nutter Butters.
The best stories always start this way…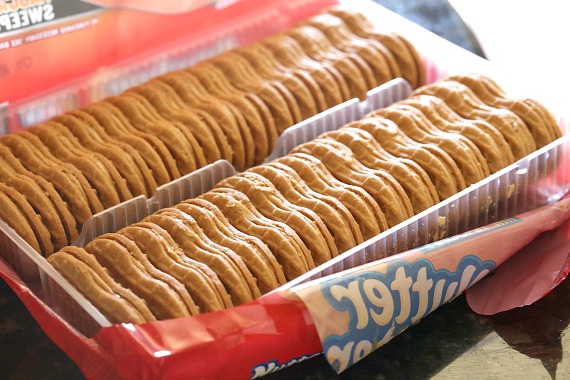 Just mash 'em up and mix with butter….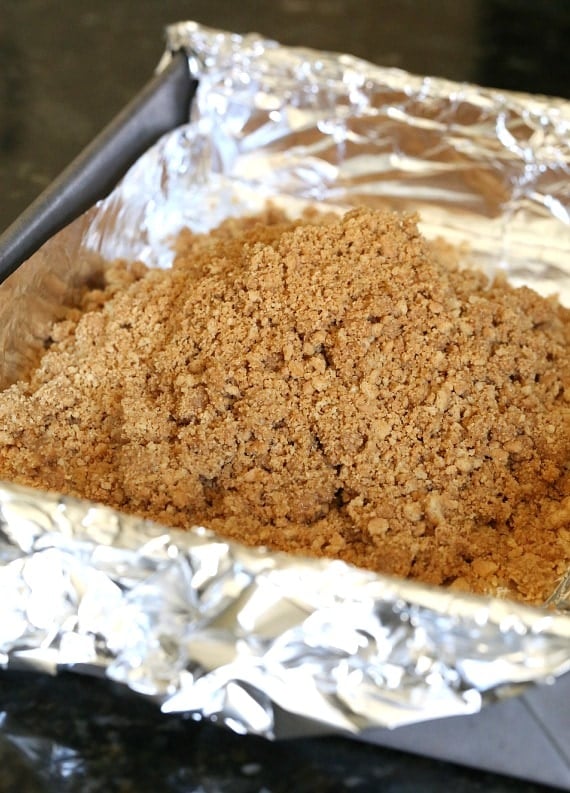 Press them into your pan…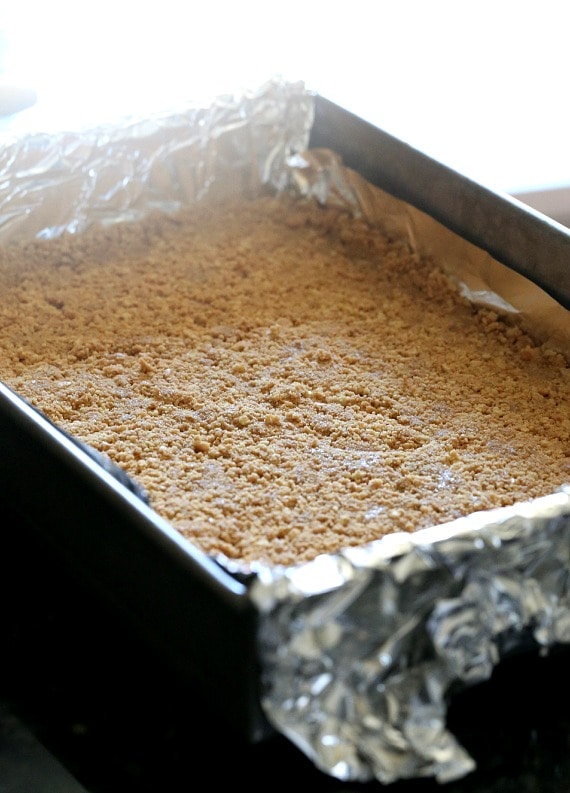 Then grab some ice cream that you've let soften for a bit and spread it all up in that joint.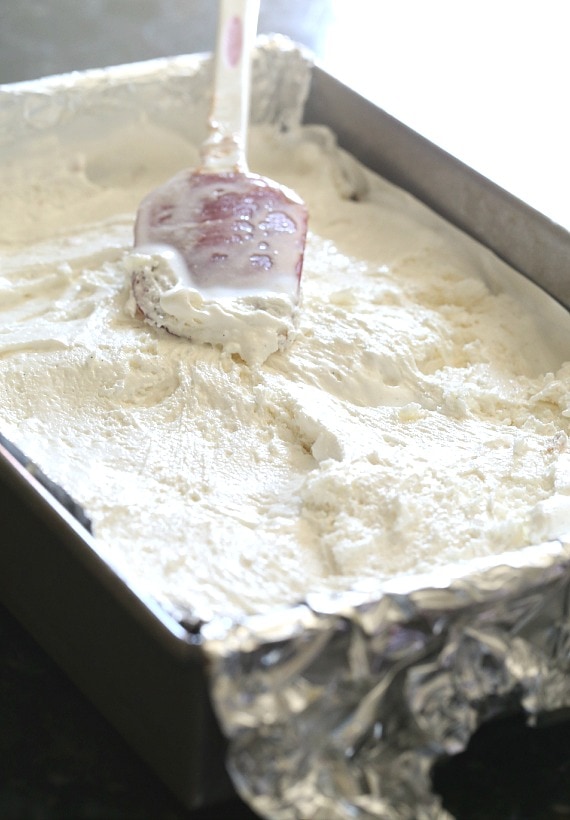 And you'll surely need some peanut butter.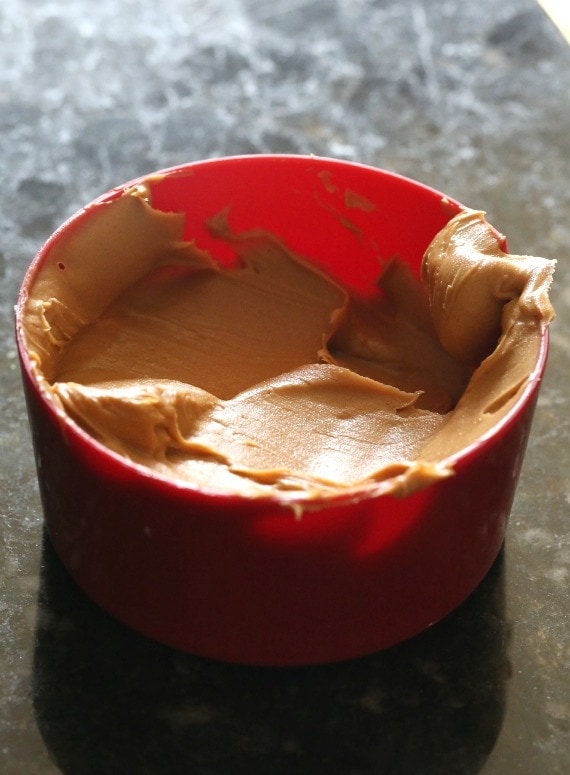 Actually just pop it in the microwave for a few seconds until it gets thin and pourable…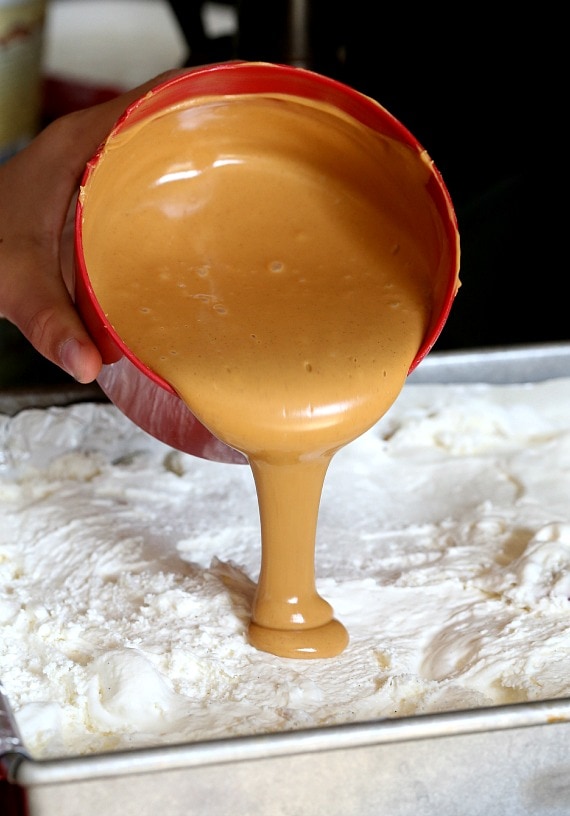 And swirl it into the ice cream. Work quick because it will freeze up fast.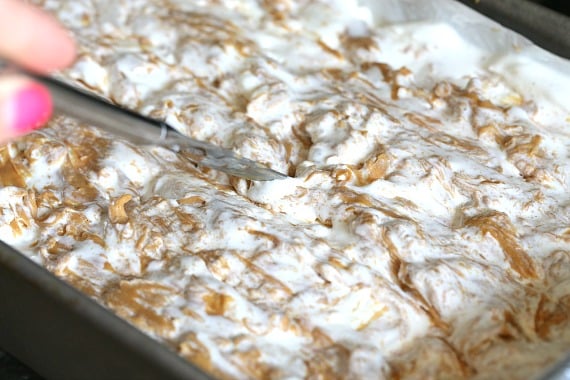 Pop that in the freezer for a minute while you make some ganache.
Just chop up some chocolate…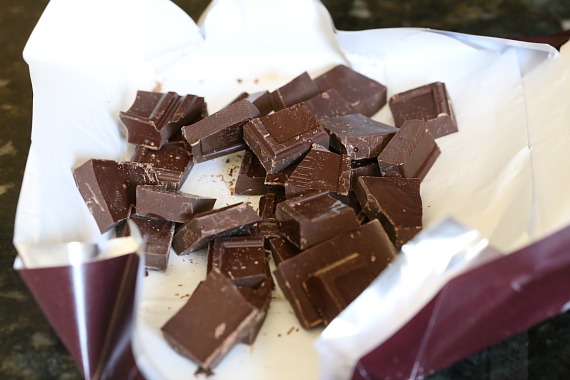 Next heat up some heavy cream and pour it over the chocolate and stir until it's melted. Just let it cool for a bit and then pull your ice cream out of the freezer and pour it all on top.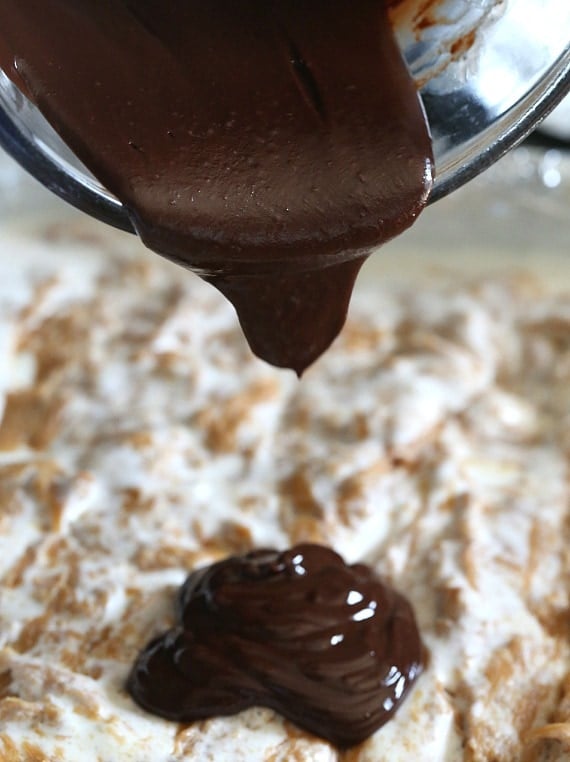 Immediately sprinkle your chopped peanut butter cups on top, the ganache will set up quickly, so make sure to get the peanut butter cups on fast so they stick!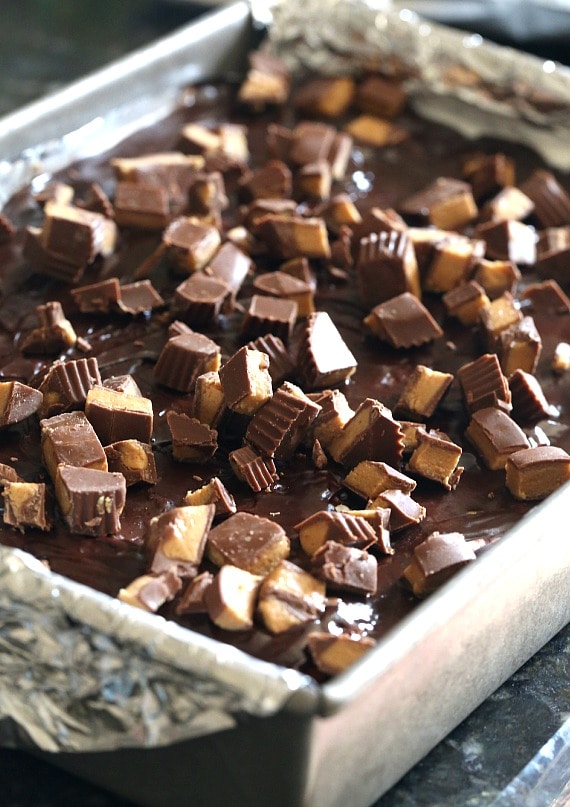 You're going to have to freeze this whole thing for a few hours before it's ready to serve.
But thennnn it will look like this boss…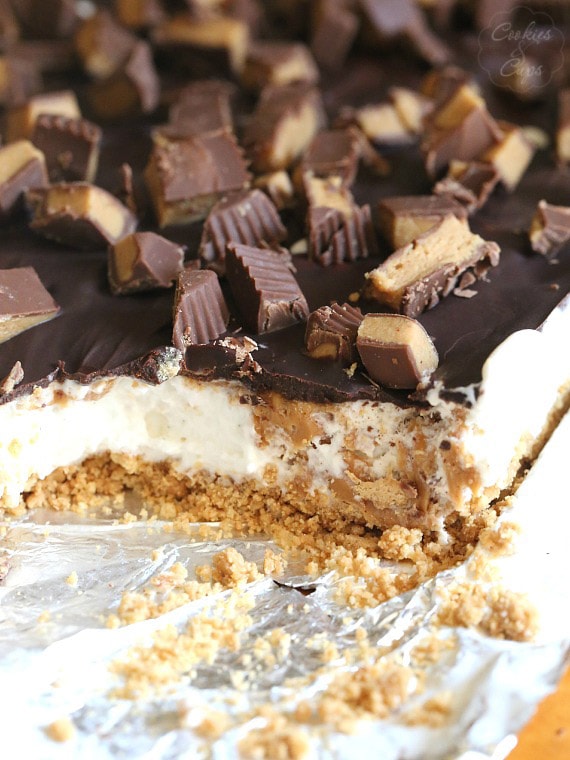 Right?
Now go make it!
Print
Peanut Butter Dream Ice Cream Bars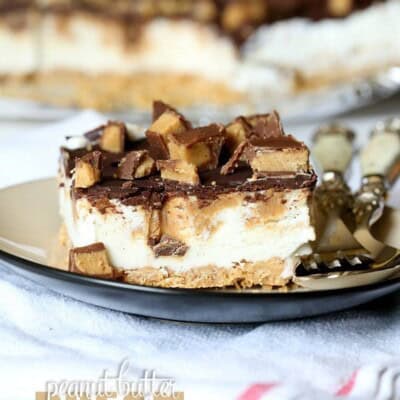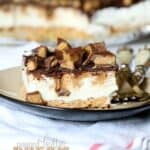 ---
---
Ingredients:
1

(16 oz) package of Nutter Butter Cookies, crushed

3 Tbsp

butter, melted

1/3 cup

heavy cream

8 oz

semi sweet chocolate, chopped

1 1/2 qt

s vanilla ice cream, softened

1 cup

creamy peanut butter

2 cup

s chopped peanut butter cups
---
Instructions:
Line a 9×13 baking dish with foil. Set aside.
Mix crushed Nutter Butter Cookies and melted butter together and press evenly into the bottom of your prepared pan. Freeze until ready to use.
In a small saucepan heat your heavy cream until it almost comes to a boil. Remove from heat and stir in your chopped chocolate until melted. Set aside to cool while you do your next steps.
When ice cream is softened to spreadable consistency, spread over Nutter Butter crust.
In a microwave safe bowl heat creamy peanut butter for 20-30 seconds until thin and smooth.
Drizzle peanut butter over your ice cream and using a butter knife, swirl in. The Peanut Butter will set up fast, so work as quickly.
Next pour your cooled chocolate ganache over top and spread evenly.
Sprinkle your chopped peanut butter cups on top immediately so they stick to the ganache.
Cover and freeze for at least 3 hours.
When ready to serve cut into squares.
Want To Save This Recipe?