These chocolate Whoopie Pies are filled with the most delicious Peanut Butter Cup Frosting! It's a simple filling made with crushed peanut butter cups!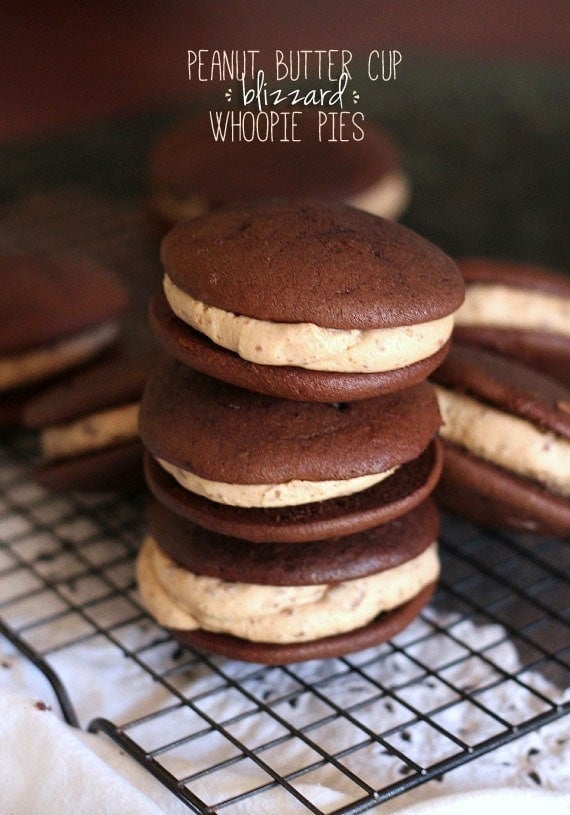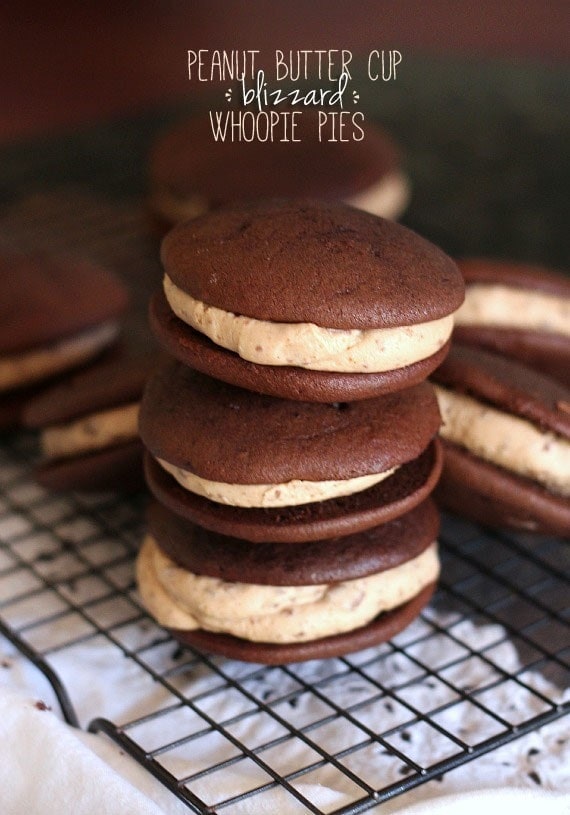 These are innocent looking whoopie pies…
simple enough…
normal enough…
But they are a little like me. You gotta bite them to unleash the insanity.
Wait, that was weird.
Not what I meant.
Ummmm…
Anywayyyyy…
What I mean is they look normal and sweet. Then you check out their guts, and it's ON.
And by guts I mean frosting.
Because doesn't everyone mean frosting when they talk about guts?
I am so sorry right now.
Anyhow. Blend up some peanut butter cups, add it into a sweet butter frosting and you have the most amazing whoopie pie filling everrrrr.
The idea for these is like my M&M Cupcakes (you need to make those to, by the way).
Anyway, I'm calling these "blizzard" whoopie pies, because you can mix in your favorite candy in place of the peanut butter cups, if you want to change it up.
The trick is pulverizing the candy, because mixing it like that in the frosting flavors it just like the candy, as opposed to frosting with chunks of candy…which is also good, but chunks are NO BUENO when trying to pipe frosting.
Clog city.
So anyway, before I use another word like CLOG in my FOOD post let's talk about these…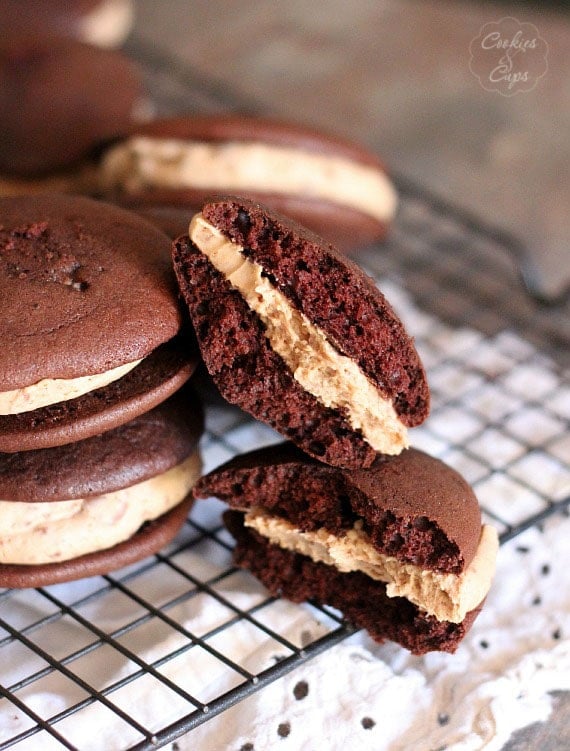 Grab some peanut butter cups…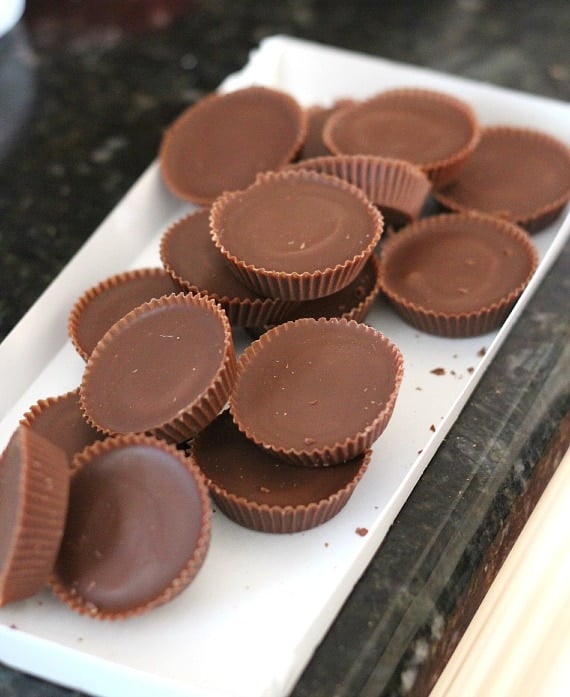 ANd blend the heck out of them, until they are almost a paste.
Plop that in some butter that you creamed…and then add in some powdered sugar!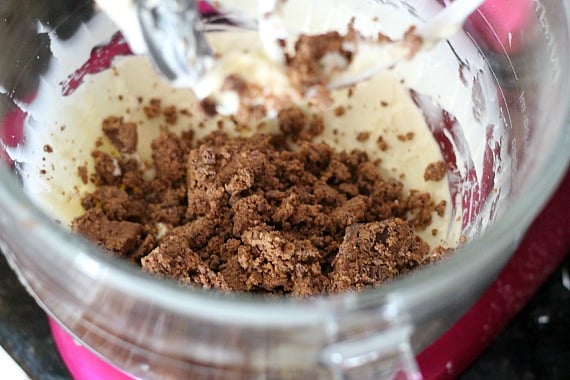 Next up make your whoopie pies…
I used my favorite chocolate whoopie pie recipe…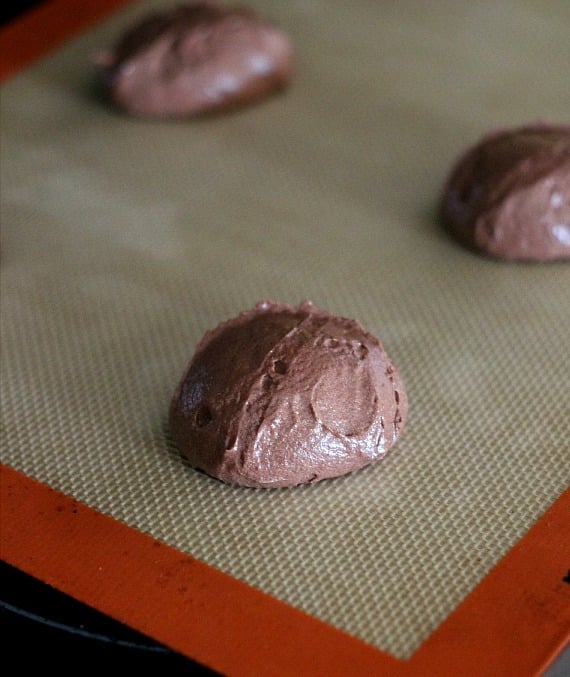 Then fill you frosting into a zip-top bag with the corner cut off, or a piping bag fitted with a large tip, and fill your whoopie pies..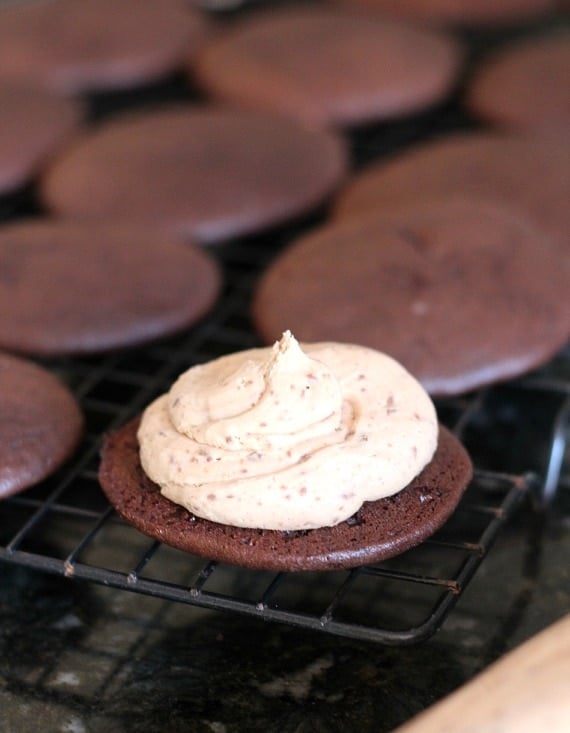 That's it! LOVE these!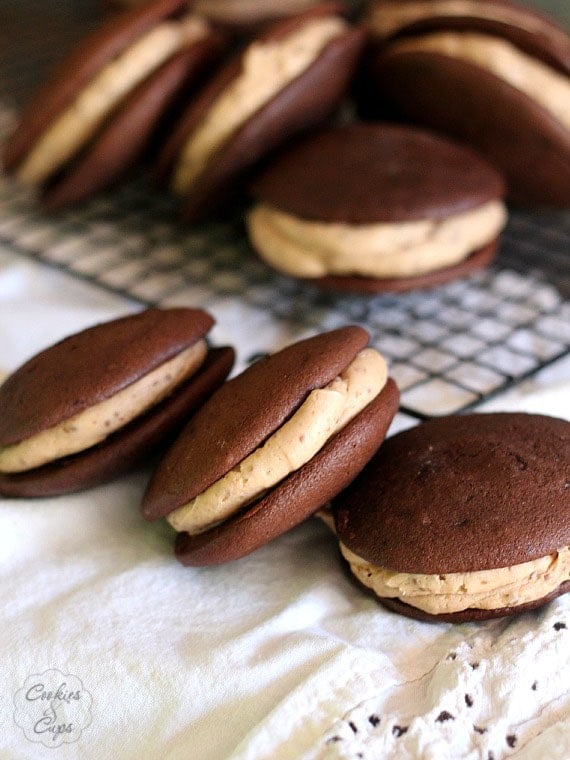 Can't wait to play around with filling ideas!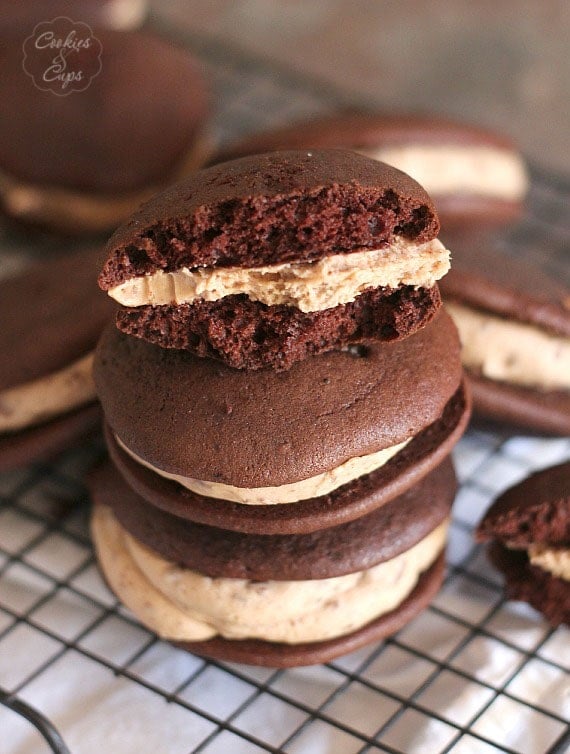 CLICK HERE FOR MY CHOCOLATE WHOOPIE PIE RECIPES
Print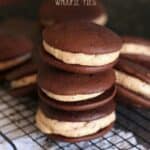 Peanut Butter Cup Frosting
---
16

regular sized peanut butter cups

3/4 cup

butter, room temperature

2 cups

powdered sugar
---
Instructions
In blender or food processor pulverize the peanut butter cups until they are crumbly paste consistency. You don't want any chunks.
In bowl of stand mixer beat butter until smooth. Add in peanut butter cup mixture and beat until evenly combined.
Turn mixer to low and add in powdered sugar. Turn mixer up and beat until combined evenly and fluffy.
---
Notes
I made this frosting on the thick side because I am uing it in a whoopie pie, but if you prefer it to be a little softer, add in 1-2 Tbsp of milk or heavy cream.
Want To Save This Recipe?
Find more recipes like this: