We love milkshakes and this Peanut Butter Pretzel Milkshake is the perfect salty/sweet treat..and can be whipped up in just minutes!
I am so happy to tell you that I am participating in "Milkshake Week" this week!!!
I KNOW!!
Here's the details: Julie and Lindsay, who happen to be some of my most favorite people, decided to throw together a fun filled week to celebrate drinkable ice cream.
Seriously inspired idea, ladies.
Anyhow, I decided to play along, because who doesn't like milkshakes?
ANNND since I am all about the salty/sweet combo I decided to mix some pretzels all up in my milkshake.
I was really wanting to figure out a way to make this a french fry milkshake…but I was afraid crushed up french fries would make mashed potatoes… and yeah, a mashed potato milkshake sounds pretty gnarly.
So I settled on pretzels. And peanut butter.
You're welcome.
This couldn't be easier…just crush up some pretzels…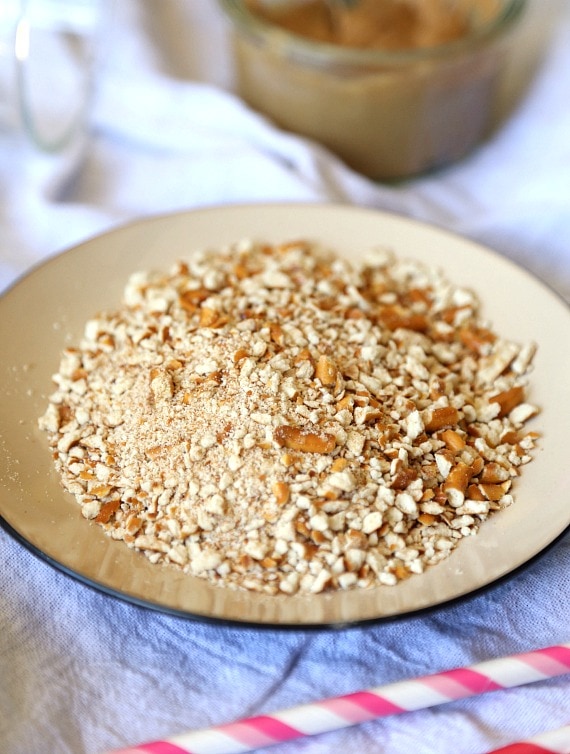 And grab some peanut butter…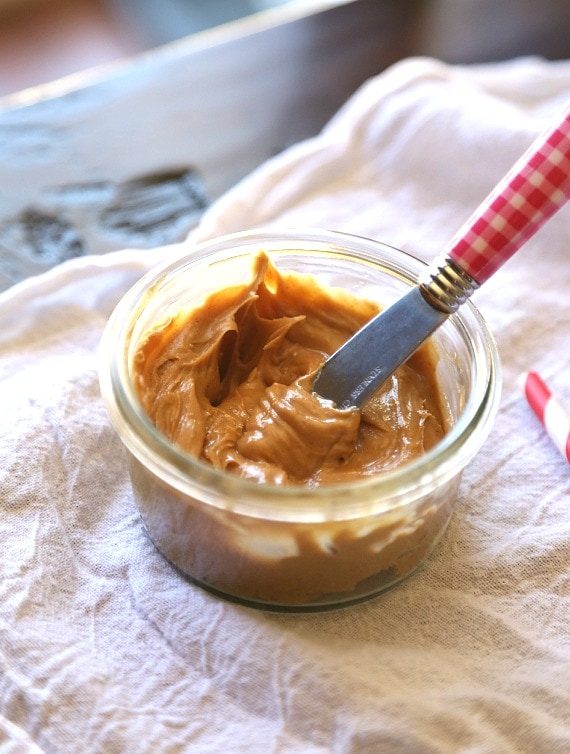 I squirted a little chocolate sauce on the inside of my glass. Just cause.
Also squirted is a horrible horrible word.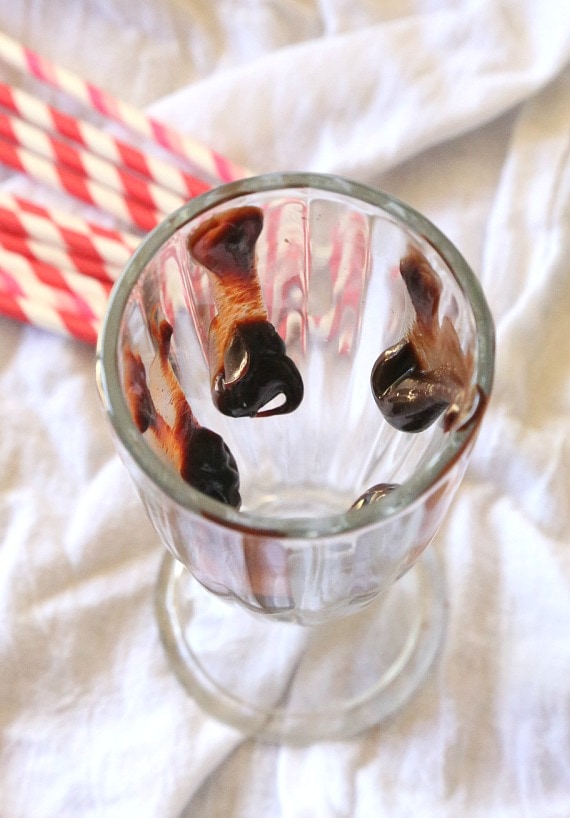 Mix up some vanilla ice cream with the pretzels and peanut butter and you're good to go!
Top it with a little whipped cream and some more crushed pretzels if you're feeling fancy.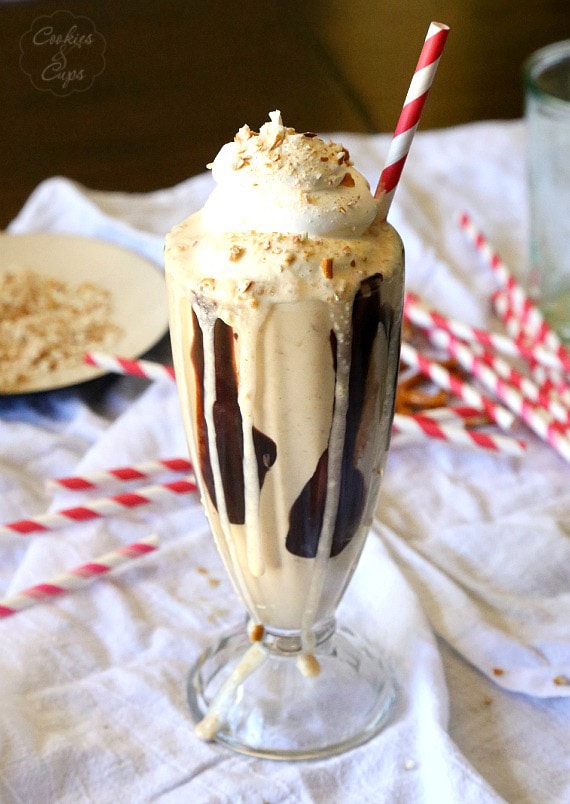 Now, remember I mentioned that it was Milkshake Week? Here are asome other super fun girls who are making milkshakes across the internet! There are some doozies!

AND Julie and Lindsay are both running FAB giveaways in honor of milkshake week!Hop over to enter!
Print
Peanut Butter Pretzel Milkshake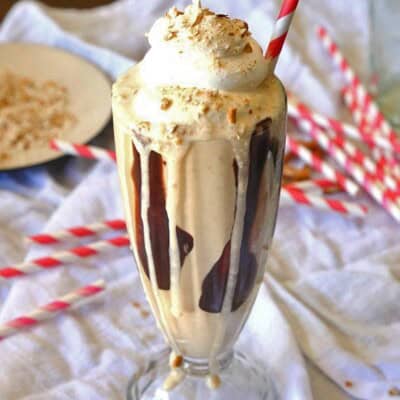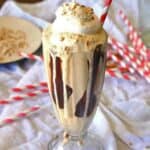 ---
Description:
makes 1 milkshake
---
Ingredients:
1 1/2 cup

s vanilla ice cream

1/3 cup

milk

2 Tbsp

creamy peanut butter

1/4 cup

crushed finely crushed pretzels
*optional ~ whipped cream to top
*optional ~ chocolate sauce to line the glass
---
Instructions:
In a blender combine the ice cream, milk and peanut butter and blend until smooth.
Add in crushed pretzels and blend until combined.
Line glass with chocolate sauce, if desired, and pout milkshake into glass.
Top with whipped cream and additional crushed pretzels.
---
Notes:
you can add more or less milk to ice cream depending on thickness you desire.
Want To Save This Recipe?