Milkshake Week continues with this ridiculously creamy and delicious Birthday Cake Milkshake! My favorite milkshake ever!
Yep, continuing on with milkshake week. It would be wrong not to, wouldn't it?
This installment brings you a Birthday Cake Milkshake.
Because really, what's better than drinking cake? Yeah, let me answer that for you…nothing.
There is nothing better than drinking cake.
Except maybe winning the lottery.
Focus.
This is the most ridiculously easy milkshake ever..but my extra-extra addition is to completely coat the inside of the glass with frosting.
Because while cake flavored stuff is all well and fine. It cannot truly be a birthday cake without frosting.
Oh and sprinkles. But that's a given.
So here's my take on the Birthday Cake Milkshake.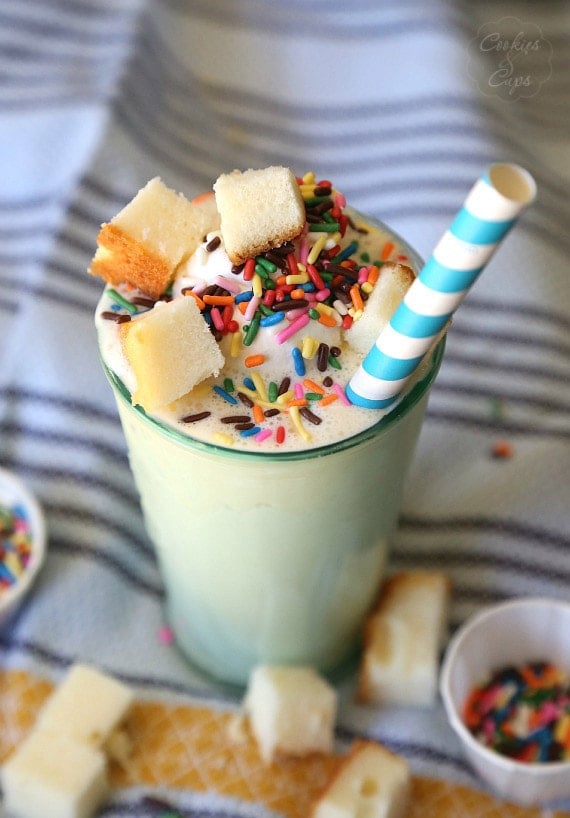 See..here's my super secret trick…plop some frosting down there in the glass and smear it up the sides.
Very scientific.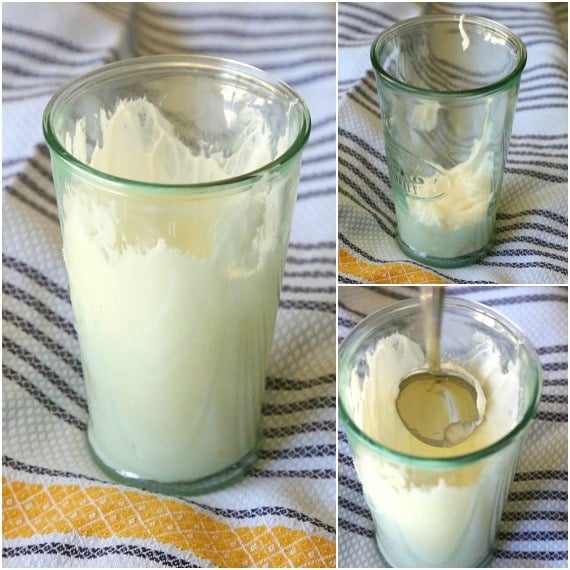 And yep, blend all your other stuff together and pour it in!
I bought a pre-made pound cake to use as a garnish, but feel free to use the rest of your cake mix to bake a cake. 3 Tbsp of cake mix missing won't make a noticeable difference in the finished product. I Promise…but if you're worried about it, just add in a few tablespoons of flour.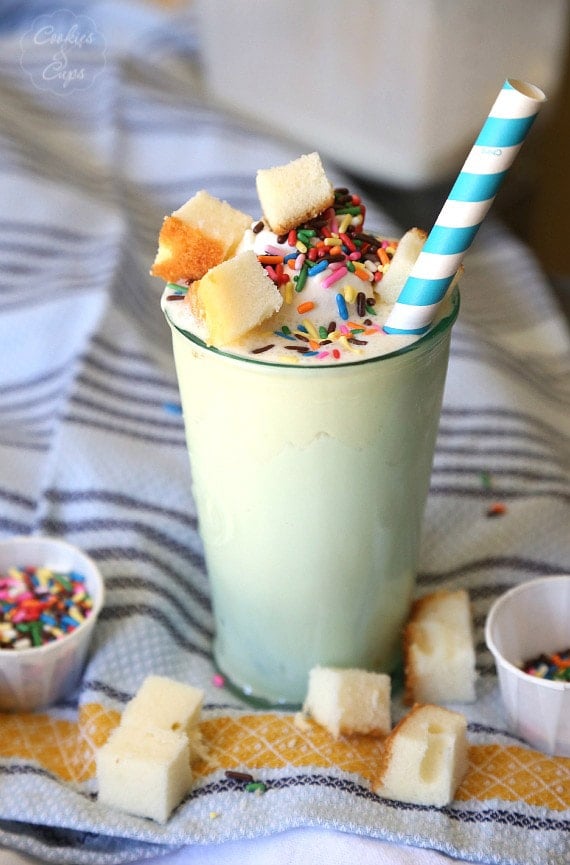 So basically alls I am saying is get in your kitchen now and give these a try…have I convinced you yet?
Print
---
Description:
makes 1 milkshake
---
Ingredients:
2 Tbsp

vanilla frosting

1 1/2 cup

s vanilla ice cream

1/3 cup

whole milk

3 Tbsp

dry cake mix

3 Tbsp

sprinkles, plus more for garnish
optional ~ whipped cream and cake cubes
---
Instructions:
Prepare your cup by place frosting in the bottom of glass and smearing up the sides of the glass, so the glass is coated in frosting. Set aside.
In blender combine ice cream, milk and dry cake mix. Blend until smooth.
Pour into prepared glass and top with whipped cream and cake cubes.
---
Notes:
I used a store bought pound cake for the cake cubes as a garnish
Want To Save This Recipe?


And since Milkshakes are made for sharing…that's a thing, right? Hop over and share the milkshake love with all these ladies and check out their ridiculous milkshake recipes!!