This Strawberry Recipe is a keeper! Fresh Strawberry Bread with Strawberry Cream Cheese Glaze is great for breakfast, lunch or dessert! Loaded with fresh strawberries, it's a soft cake-like "bread". Perfectly sweet, you could even add some lemon zest to spice it up!
I seem to have strawberries on the brain lately…maybe because Valentine's Day is tomorrow…but really I think it's because I am dreaming of warmer, strawberry-ish weather.
Mother Nature is dumping approximately 12-18 inches of snow on me, as I type this. She isn't a very nice lady.
Being snowed in is all fun and games until it happens 17 times a week. I have officially gained 10 pounds due to "snowed in baking" and my kids are currently arguing over the European vs American model of weather reporting. Like seriously.
Anyhow, whatever…bad weather is better than no weather…at least that's what my husband keeps telling me.
Funny how he's Polly Positive when it comes to weather and not credit card bills.
Some debt is better than no debt…oh wait…
Anyhow, speaking of Polly, let me share a recent picture of our little Polly nugget. She's getting big.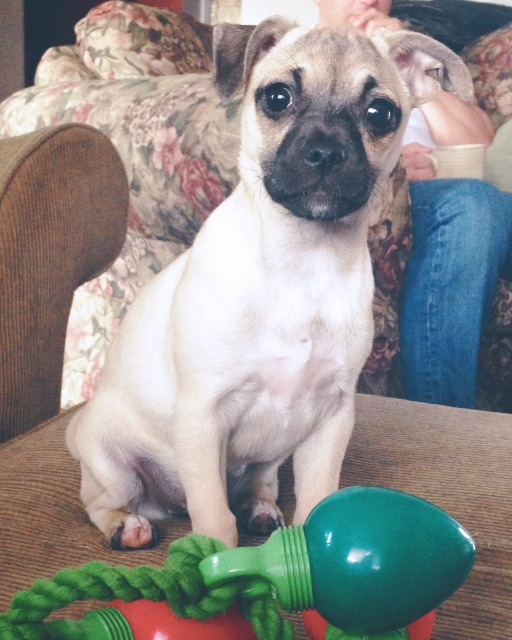 Ok sorry.
Strawberry Bread. It's basically a cake called bread so you'll feel fine about eating it for breakfast.
AND I poured fresh strawberry cream cheese glaze all up on it. You totally don't have to..you can slather each slice with butter. But I like a glaze…especially when it involves cream cheese.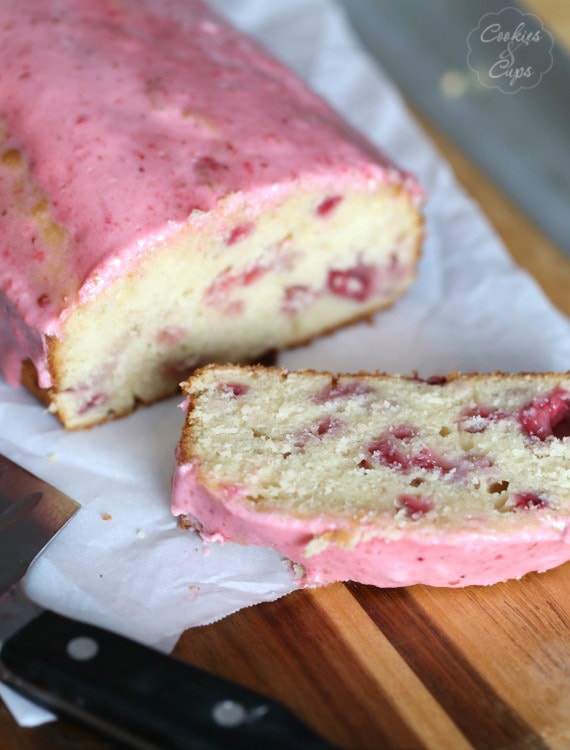 First chop up strawberries. About a cup…mine was a heaping cup.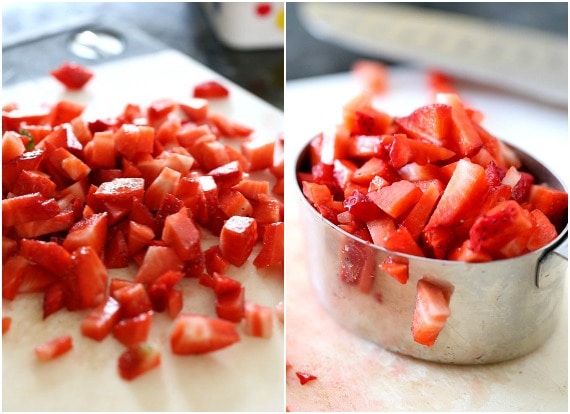 Then coat them with a little flour.. this helps so they don't sink to the bottom of the "bread".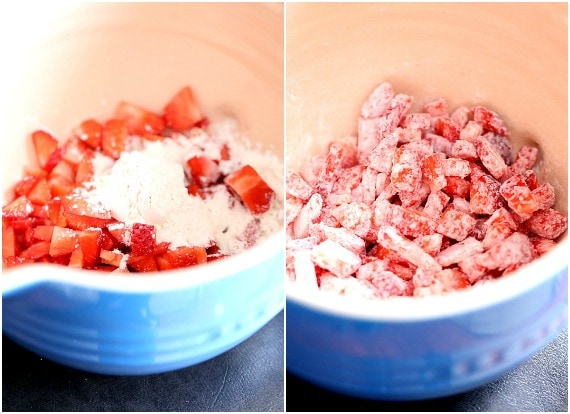 Mix up your batter…its easy..and then stir in your strawberries…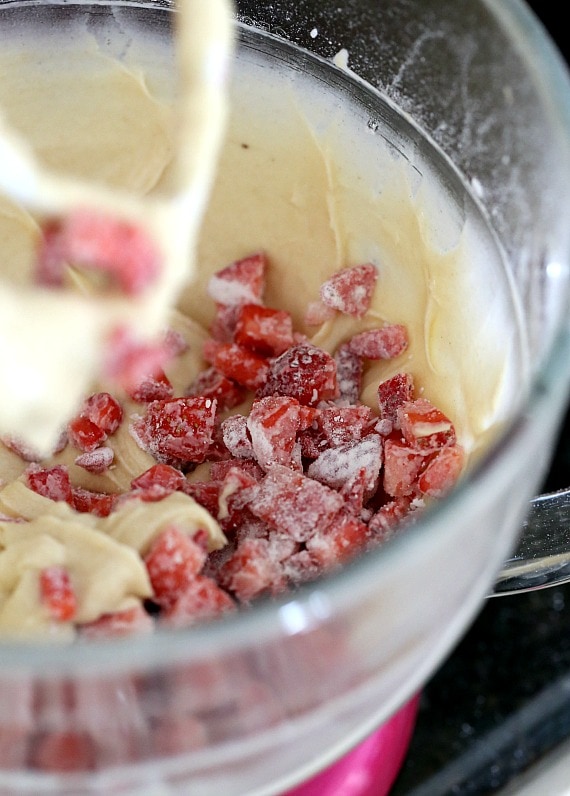 Spread it into a greased loaf pan.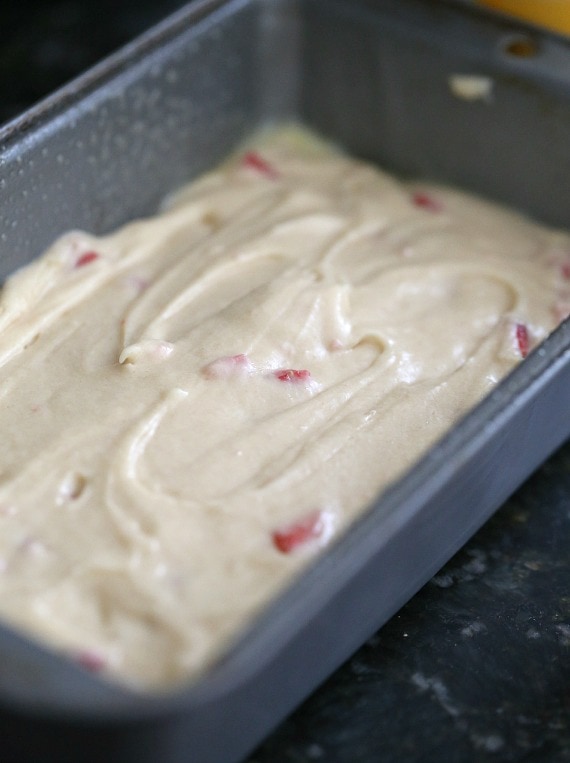 And bake it until it's gorgeous…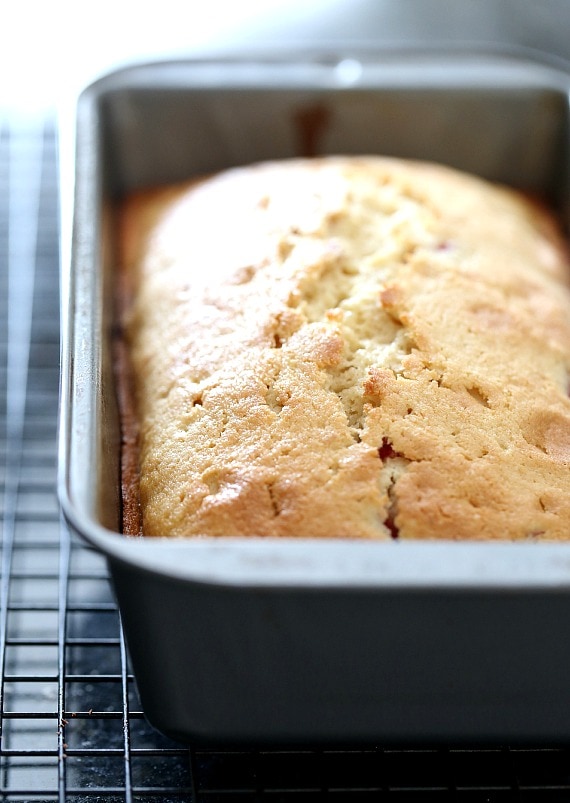 If you're glazing, you can make it like this: Puree strawberries, add some softened cream cheese and powdered sugar and mix up.
I used my mini food processor that I use exactly 3 times a year…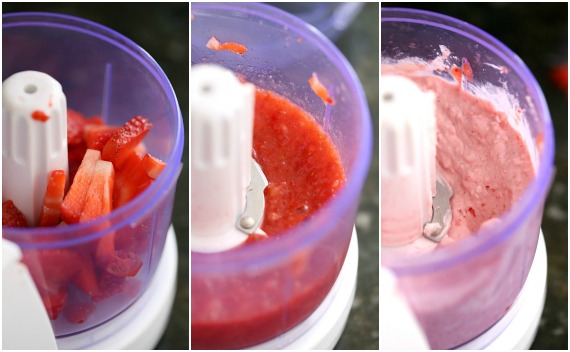 Pour that on top of the strawberry bread…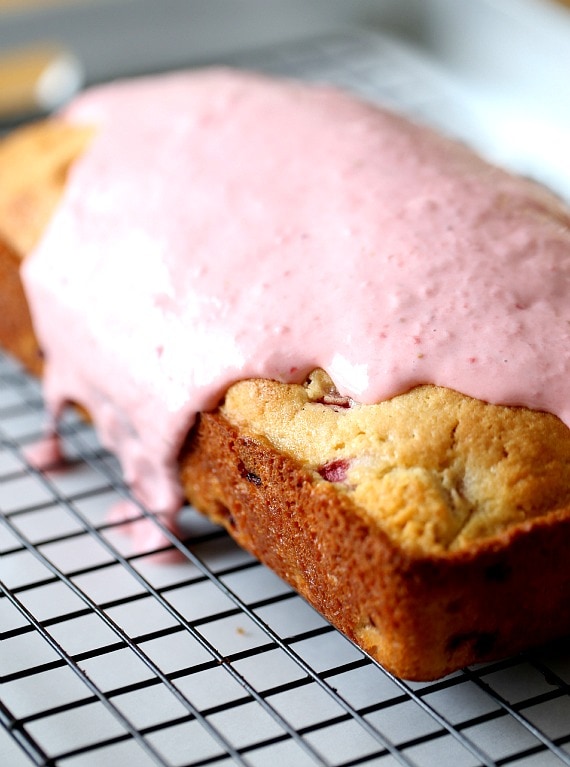 Let the glaze set up…or don't…whaterr.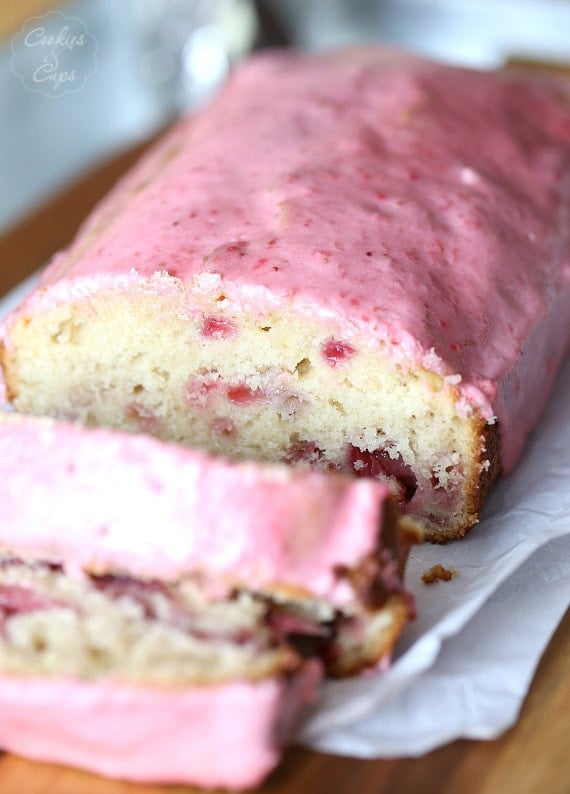 Oh yep!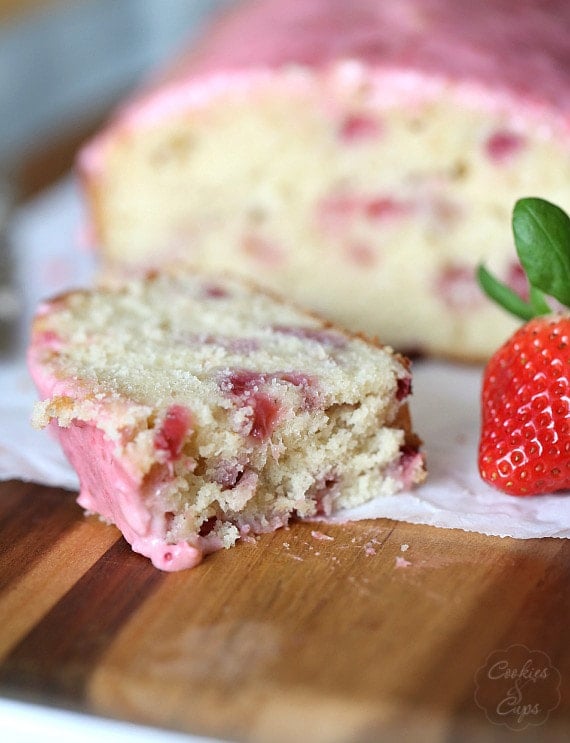 If you're looking for more strawberry recipes click HERE!
Print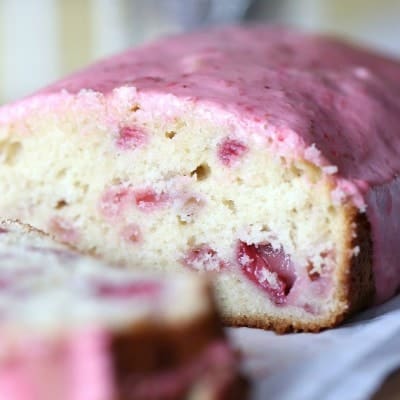 ---
---
Ingredients:
1 cup

chopped strawberries

2 Tbsp

flour

1/2 cup

butter, room temperature

1 cup

granulated sugar

2

eggs

1 1/2 tsp

vanilla

1 tsp

baking powder

1/2 tsp

kosher salt

1/2 cup

milk

1 3/4 cups

flour
Glaze
1/4 cup

pureed strawberries

1/4 cup

(

2 oz

) cream cheese, room temperature

1/4 cup

powdered sugar
---
Instructions
Preheat oven to 350°
Spray or grease a 9×5 loaf pan, set aside.
In bowl mix strawberries and 2 Tbsp flour, coating strawberries. Set aside.
IN bowl of stand mixer cream butter and sugar together until light and fluffy, 1-2 minutes. Add in eggs and vanilla and mix until combined evenly, scraping sides, as necessary.
Add in baking powder and salt and continue to mix.
Turn mixer to low and add in flour and milk alternately, beginning and ending with flour.
Mix until batter is smooth.
Fold in strawberries and pour batter into prepared pan.
Bake for 45-50 minutes, until center is set and toothpick comes out clean.
Allow to cool in pan for 10 minutes and then remove from pan and cool on a wire rack.
Glaze
Beat pureed strawberries, cream cheese and powdered sugar together until smooth. Spread over bread, allowing it to drip down the sides.
---
Notes:
store airtight for up to 2 days.
Want To Save This Recipe?