Coconut Lime Cheesecake Bars are creamy coconut, tangy lime, and rich cream cheese all on top of a shortbread crust. I am in LOVE with the flavor combination and I now you will be too!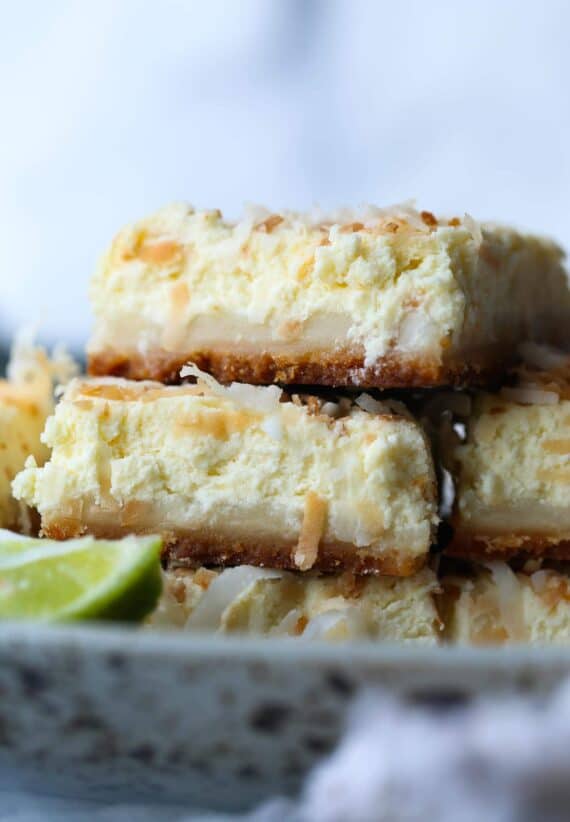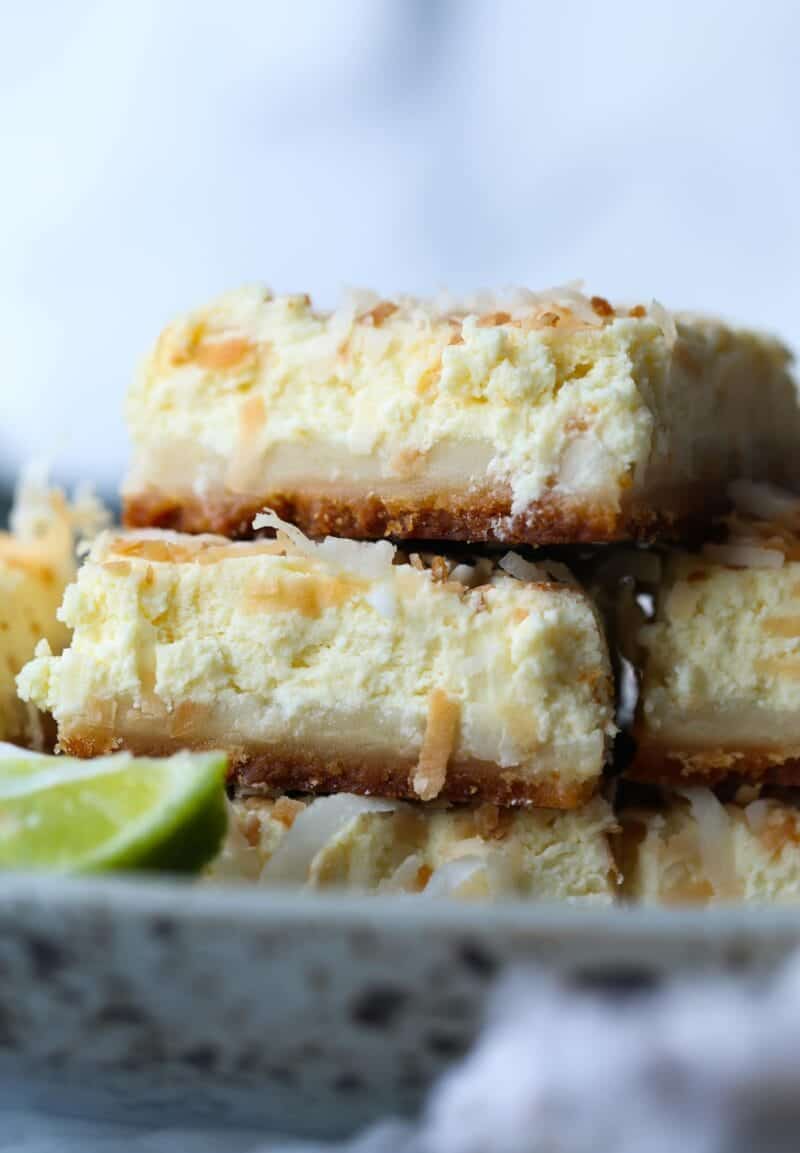 I am ALL about lime and coconut together. I'm not original, I know, but I just love it so much. The creaminess and the tangy lime combo is all the yes. AND cheesecake is a final meal dessert choice. Like, if I had to choose one dessert to eat for the rest of my life it would be cheesecake.
So basically I threw all my favorites together in one place for you. Is there a more perfect dessert out there?
Nope.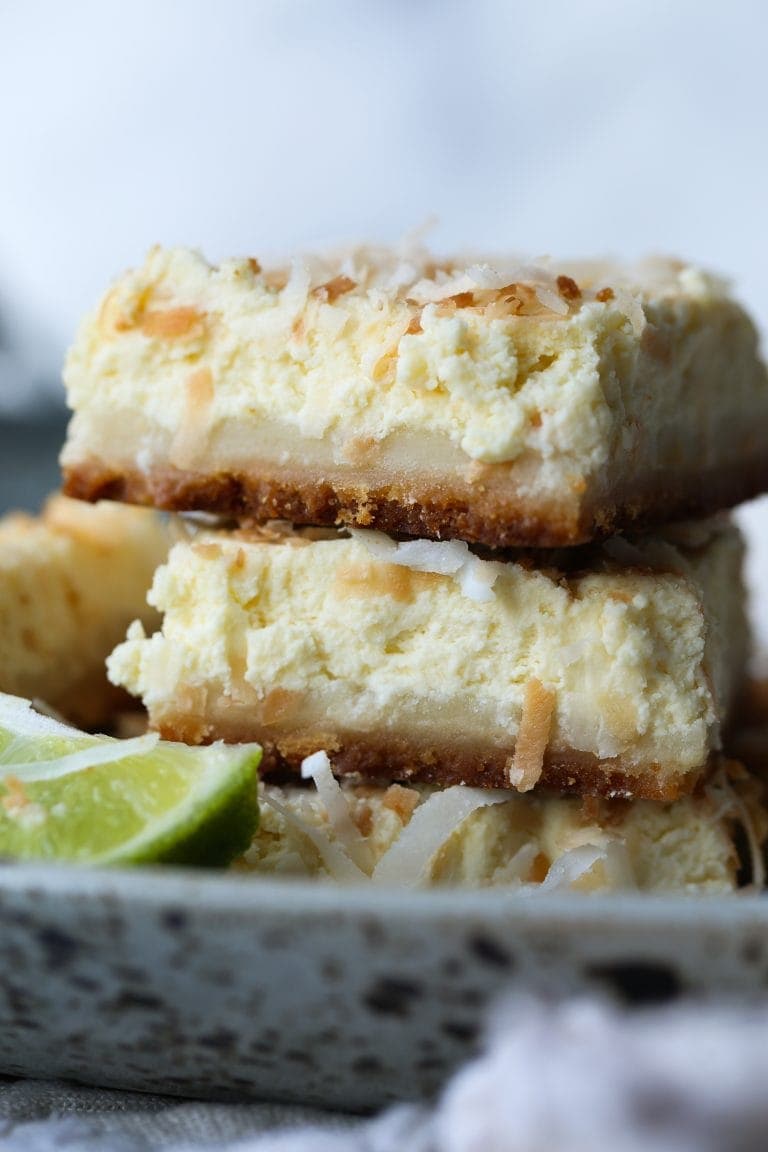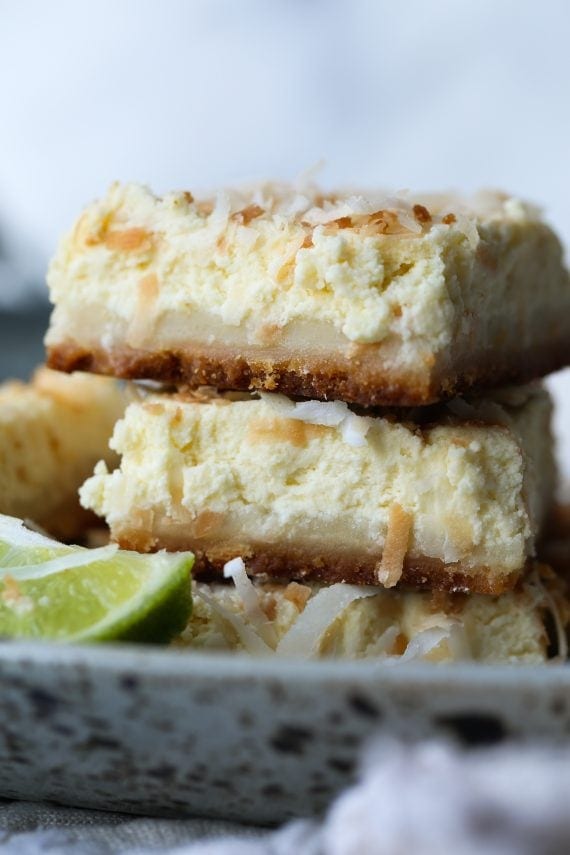 One special thing I love about this Coconut Lime Cheesecake Bar recipe is I used Cream of Coconut in the cheesecake to amp up the coconut flavor AND the richness. Paired with the tangy lime it all just WORKS. The coconut flavor shines through in a way that is super unexpected and delicious!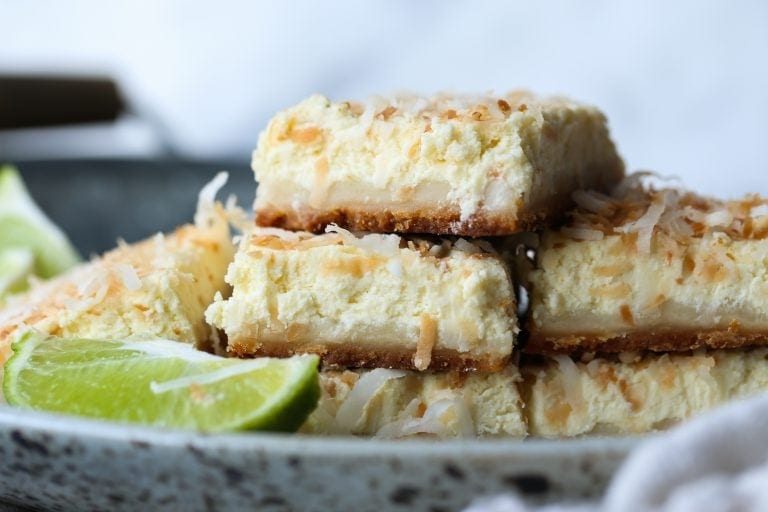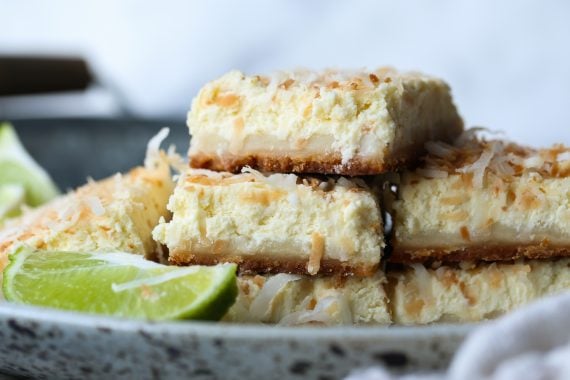 I developed this recipe for my friends over at Imperial Sugar…because you know I love Imperial SO so much!
So hop over for the FULL RECIPE!
And if you're looking for Key Lime Recipes: