These irresistable dessert bars combine sweet sugar cookies with creamy cheesecake for the ultimate dessert. These Sugar Cookie Cheesecake Bars are topped with toffee crumble to make them even more heavenly!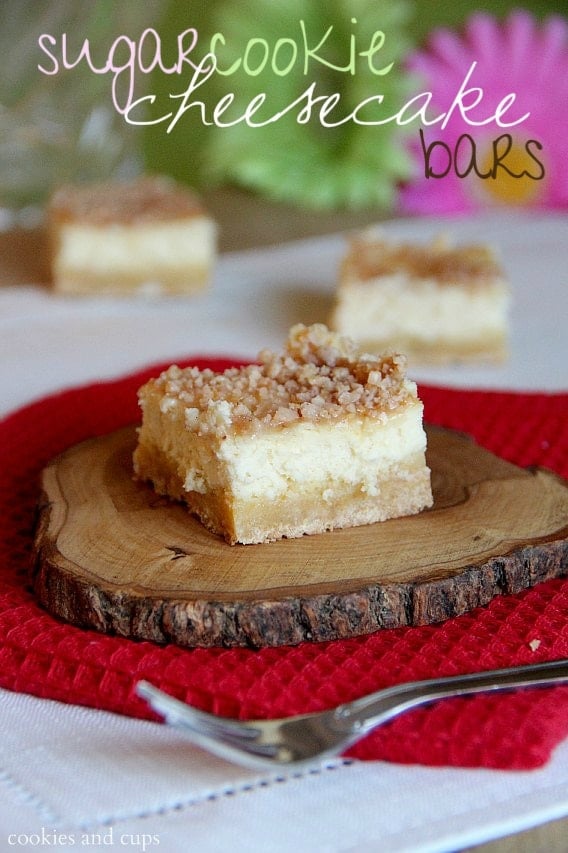 Sugar Cookie Cheesecake Bars
We are smack dab in the middle of Spring Break up here in NJ.
Which means my kids are hanging around, asking to be fed, wanting to do crafts and making unnecessary messes all around.
Sometimes I am a good mom and I take them out to lunch and then to Target where I desperately try to buy their love and affection with video games and candy.  I mean, I've heard that works.
But other days I tell them to go outside, use their imagination and DON'T COME BACK INSIDE 5 MINUTES LATER!
My mom used to straight up lock the door so my brother and I couldn't come inside.  She would only unlock for restroom breaks or bloodshed.  It's true.
I never truly understood why she did that until now.  I just assumed she was inside taking long, luxurious baths, eating all the Little Debbie Snacks in the house and painting her nails.  It never occurred to me that she was doing laundry or vacuuming.
It's also possible she was trying to save our collective brains from becoming mush.  We were total TV-aholics.  We would sit at home and watch the same 3 movies on VHS tapes that we recorded off HBO.  Anything to avoid fresh air.
Our go-to flicks were: Grease, Rocky 4 and American Anthem.  I wish I were lying to you.
I still, to this day, can recite every word spoken in Rocky 4.  AND it's also just a weensy-bit possible that my brother and I would tag-team the songs in Grease.   I am 4 years older than my bro, so I had power over him.  I am sure he's less than thrilled at me revealing these little nuggets on the world-wide-web.  Sorry dude.
So yeah, she was probably so sick of hearing Summer Lovin' sang at the top of our lungs and the Rocky 4 work-out montage reenacted that her final straw was kicking us out. I guess I kinda get it.  Man, the clarity you get as an almost-adult.
And 5 points to ya if you even REMEMBER American Anthem.
So yeah.  Spring Break 2012.  Target trips, Applebee's and locking my kids outside.  Mom of the year up in herrr.
Also, I try to load my kids up with as many saturated fats as possible.  I mean, don't you?
Enter Sugar Cookie Cheesecake Bars.
Ok, I am totally lying, my kids won't go near cheesecake.  They have much to learn.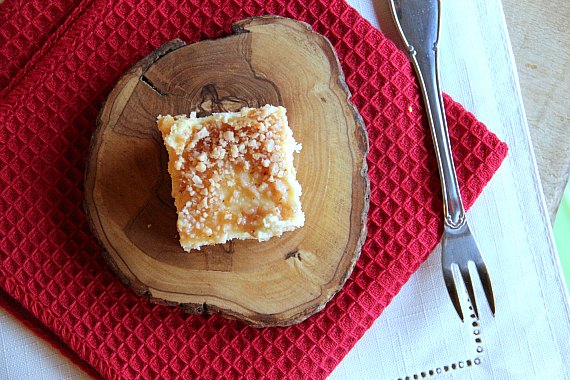 These bars are really easy, totally delicious and will feed loads of saturated-fats-loving people.
How to Make The Best Cheesecake Bars
Start with a package of dry sugar cookie mix, some French Vanilla Pudding, brown sugar, melted butter, vanilla and an egg…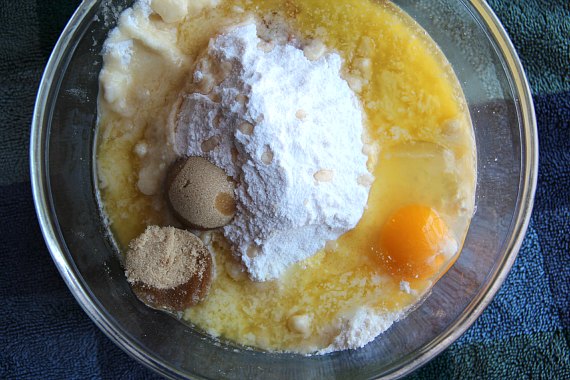 Mix it together.  Don't be afraid to get dirty…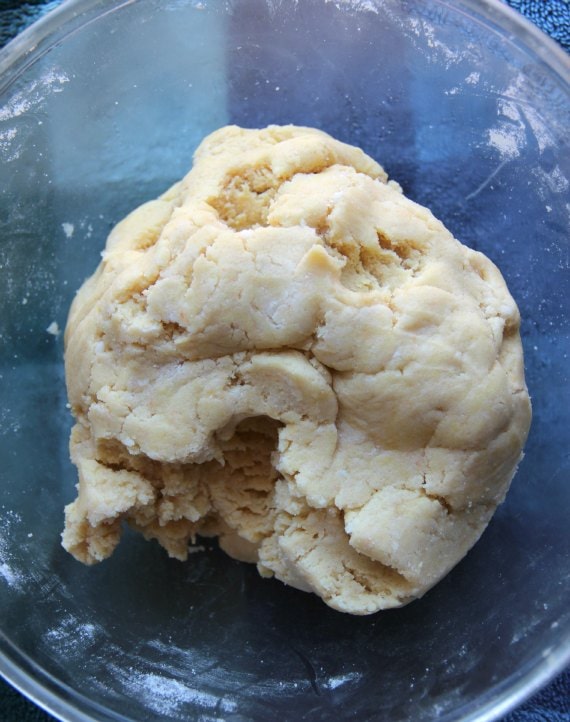 Then press it into a greased pan…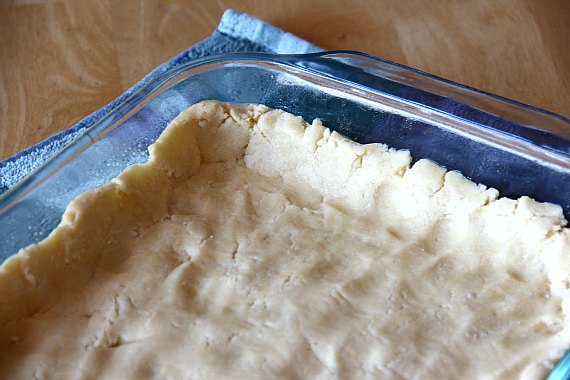 Now mix up your cream cheesey filling…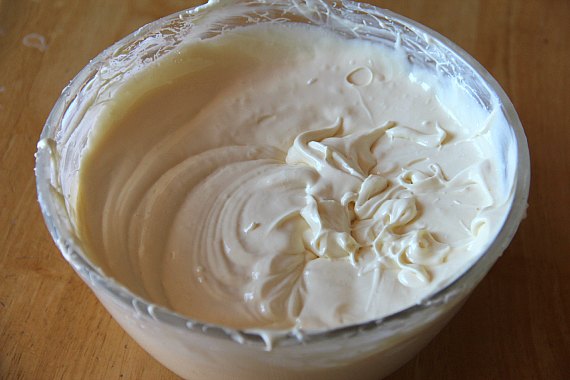 and spread it on top of your cookie crust.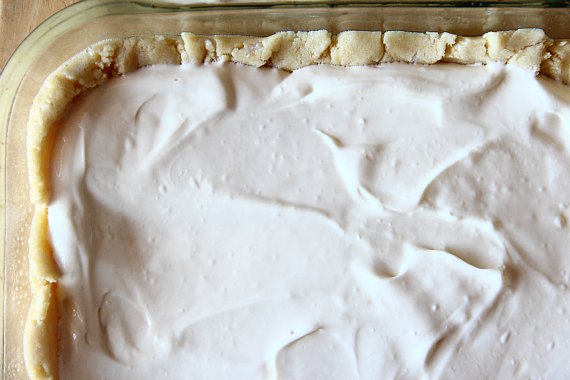 Bake it for about 30 minutes.
Now.  If you're feeling fancy you can top your cheesecake bars with toffee.  You don't have to.  You might WANT to, but you definitely don't have to if toffee isn't your thang.
I'm thinking next time I'm going to drizzle some salted caramel all over instead.  Oooh, lightbulb moment!
But if you're going the toffee route, take 2/3 cup of toffee bits and pulverize the heck out of them in your blender or food processor until they're almost a dust…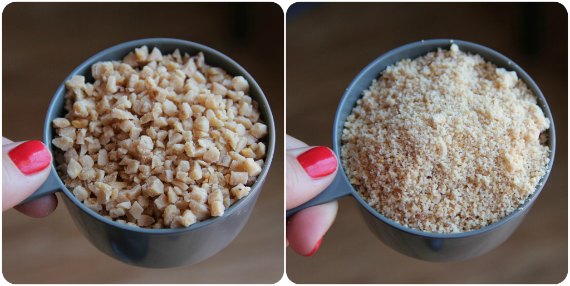 As soon as your bars come out of the oven sprinkle the toffee dust all over the top.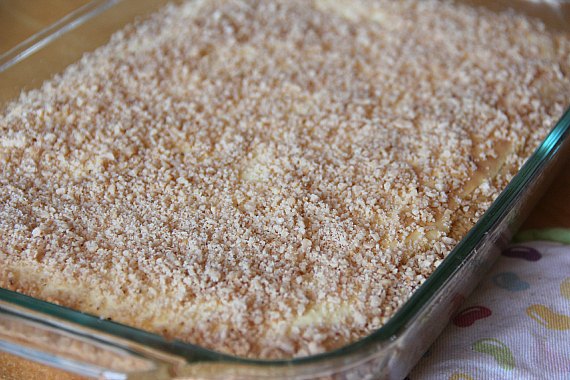 There you go!  Let it chill up.  I made mine a day ahead, which is a great time-saver!
Then cut into squares and enjoy!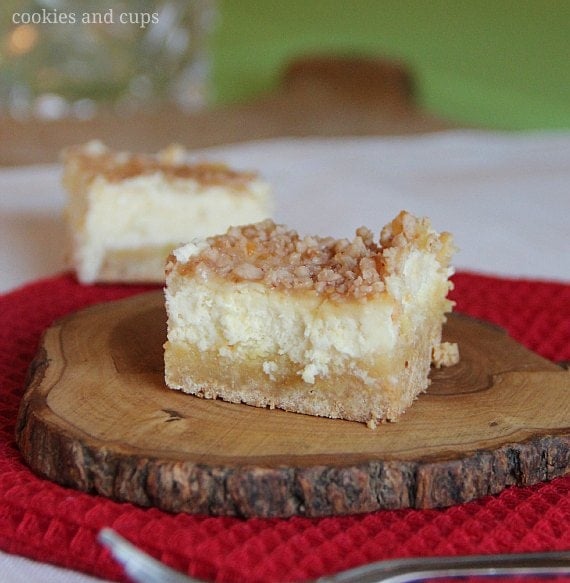 Print
Sugar Cookie Cheesecake Bars
Author:

Prep Time:

1 hour

Cook Time:

25 minutes

Total Time:

1 hour 25 minutes

Yield: About

24

bars

1

x
Category:

Dessert

Method:

Oven

Cuisine:

American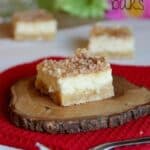 ---
Description:
These irresistable dessert bars combine sweet sugar cookies with creamy cheesecake for the ultimate dessert. These Sugar Cookie Cheesecake Bars are topped with toffee crumble to make them even more heavenly!
---
Ingredients:
1

(17.5 oz) pouch sugar cookie mix

1

(4 serving size) box French Vanilla Instant Pudding

2 Tbsp

packed light brown sugar

1/2 cup

butter, melted (

1

stick)

3 tsp

vanilla

2

whole eggs +

3

egg yolks

2

(8 oz) packages cream cheese, room temperature

1/2 cup

sour cream

1/2 cup

granulated sugar
*optional ~ 2/3 cup toffee bits, pulverized in blender or food processor
---
Instructions:
Preheat oven to 350°
Spray a 9×13 baking pan with cooking spray.
In a medium bowl mix cookie mix, pudding mix, brown sugar, melted butter, 1 tsp vanilla and 1 whole egg with a spoon…when dough started coming together I used my hands to knead it.
Press the cookie dough into the bottom and slightly up the sides of the prepared pan.
In a large bowl, using hand or stand mixer, beat cream cheese, granulated sugar, sour cream, the remaining whole egg and three yolks and 2 tsp vanilla until smooth and creamy.
Spread the cream cheese mixture over top the cookie base.
Bake for 25-30 minutes until center is set.
While bars are baking pulverize your toffee bits in blender or food processor.
Sprinkle on bars immediately upon removing from oven.
Let cool on wire rack 30-45 minutes and then cover and transfer to refrigerator to continue cooling for at least 3 hours or overnight.
---
Keywords:: cheesecake bars, sugar cookie bars, cheesecake bars recipe, best cheesecake recipe, best sugar cookies recipe, dessert bars recipe, cookie bars recipe
Want To Save This Recipe?