Love the cherry and lime combo of your favorite soda fountain drink? My Cherry Limeade Cookies are the perfect combination of those flavors in a soft, sweet and citrus cookie!
This recipe is in partnership with my friends at Imperial Sugar! CLICK HERE for the full recipe!
My favorite soda growing up was a Cherry Limeade from Sonic….please tell me you've had one! The lemon-lime soda, with a splash of grenadine, loaded with that perfect little nugget ice and tons of maraschino cherries, is just summer perfection!
So why not turn those flavors into a cookie? At first I wasn't sure how this combo would work in cookie form, but after testing a few different versions, I have t say I nailed it!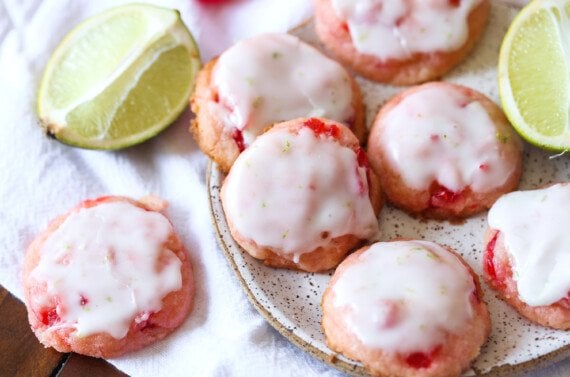 The cookies are soft, cherry cookies with chopped pieces of maraschino cherries throughout, topped with a tart lime icing, that couldn't be easier to make! They're a super pretty cookie, and while they are perfect for the summer months, they would be fantastic at the holidays! That pretty red and green combo is super festive!
AND if you want to take a shortcut, you can skip making the icing and add the lime zest into the cookie dough! I love the sweet icing on top, but adding the zest to the dough works too!
Click here for the full and printable recipe
butter
granulated sugar
vanilla extract
maraschino cherry juice and chopped cherries
all purpose flour
Tart Lime Glaze Ingredients:
powdered sugar
fresh lime juice
lime zest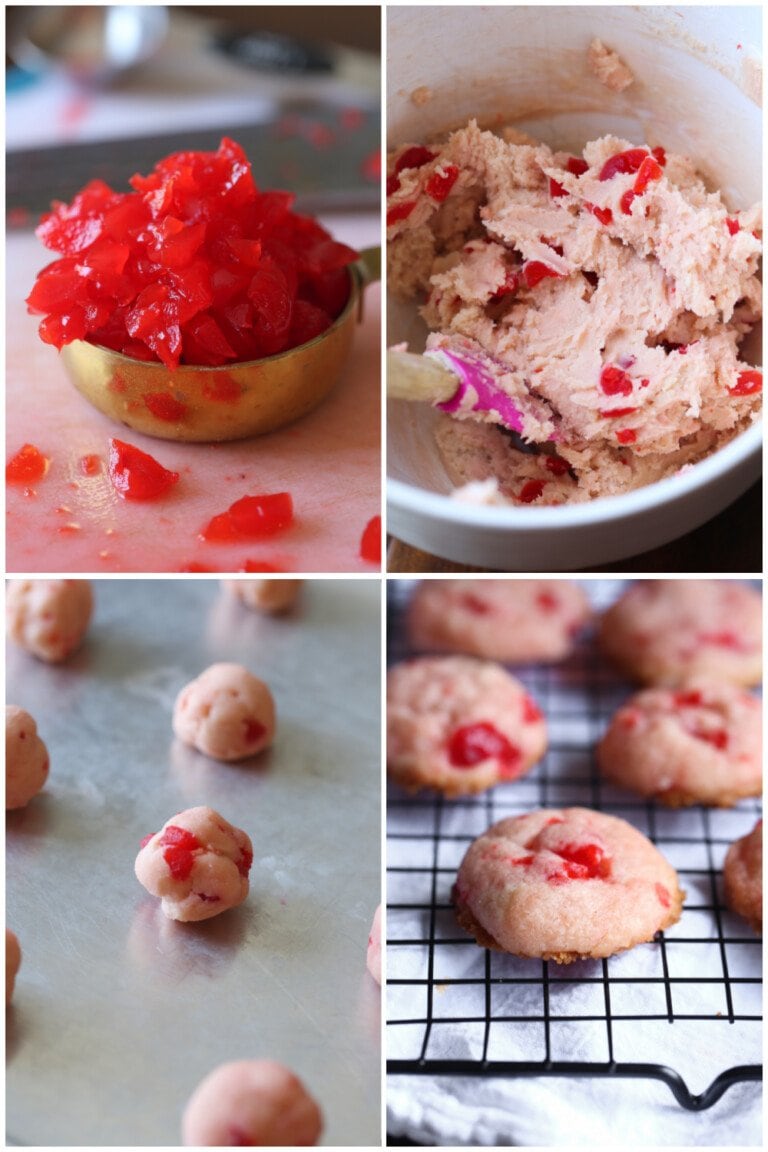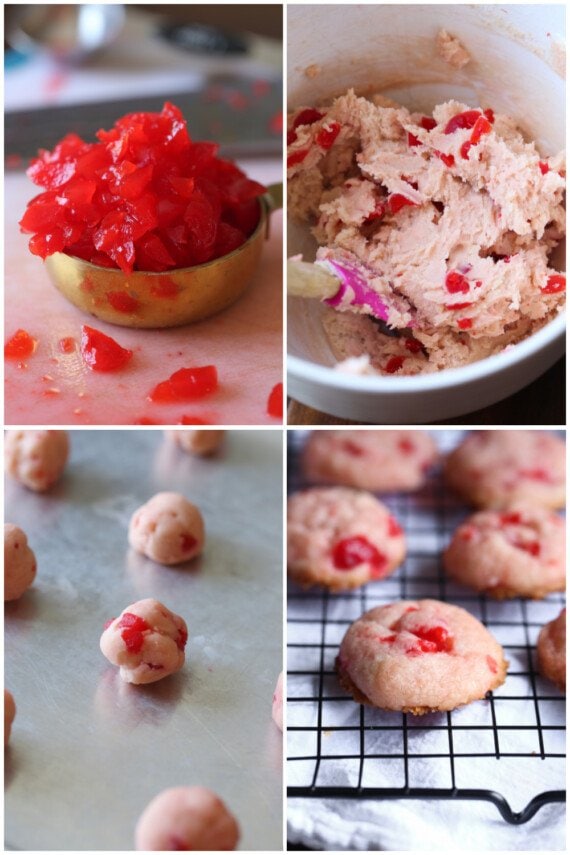 How To Store:
These cookies are great when they're stored airtight at room temperature for up to 3 days. You can also freeze these cookies too airtight for up to 30 days for best freshness!
More Cherry Desserts: