Ran out of cream of tartar? No worries! Here are some easy Cream of Tartar Substitutes for Baking that will totally save your baking day!
The Best Cream of Tartar Substitutes
We've done baking powder and egg substitutes, but now it's time to tackle cream of tartar. It may not be a staple in your pantry, but it totally should be. Some of my favorite cookie recipes, like these Snickerdoodles, use it. They're soft and chewy, full of delicious cinnamon, and you will absolutely go nuts over them! Seriously. Make 'em. And if you don't have cream of tartar, use one of the following homemade substitutes!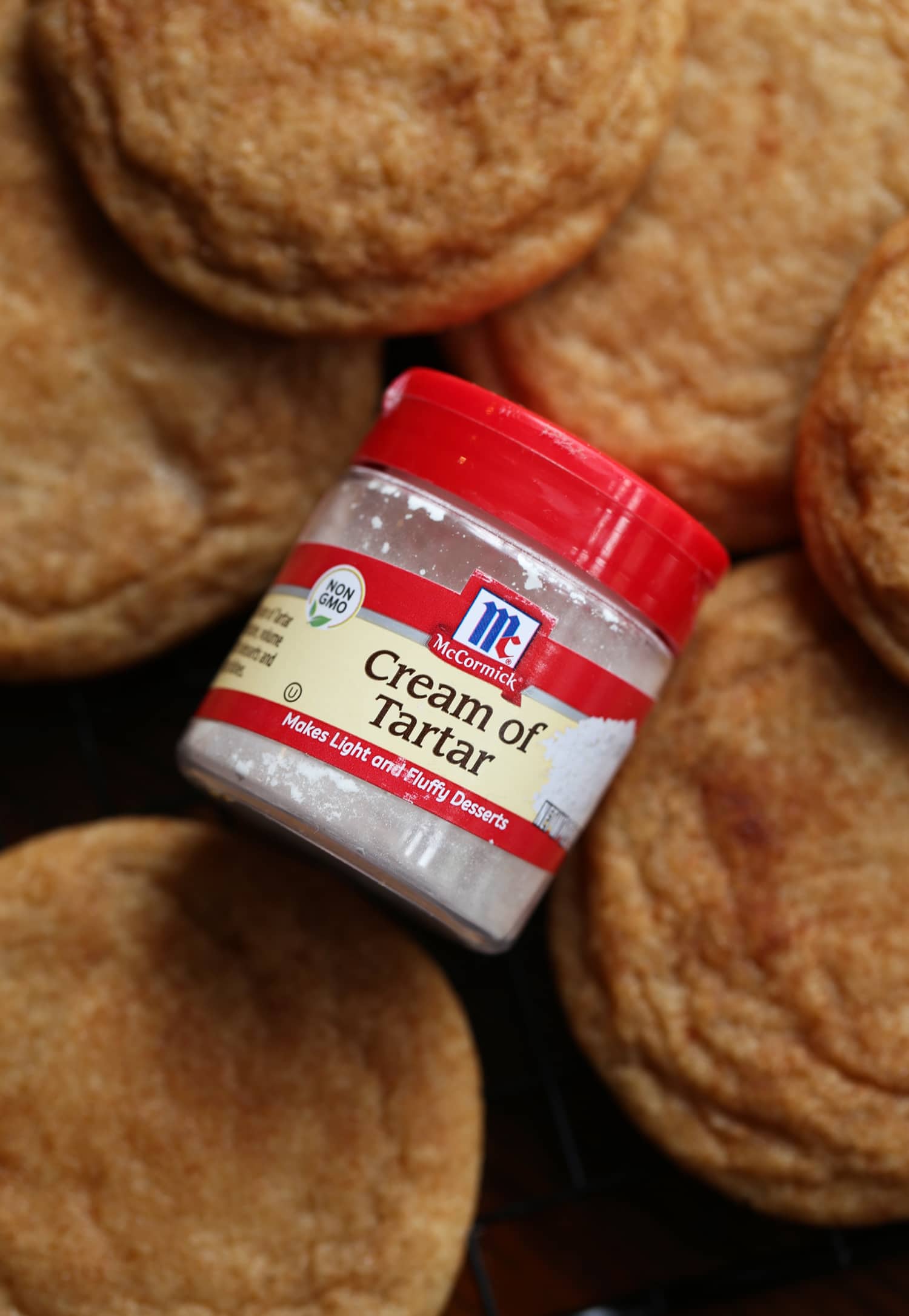 What is Cream of Tartar?
Cream of tartar is a fine white powder that you'll probably find among the spices at the grocery store. It's also known as potassium bitartrate (yes, I'll be testing you later) which is an acidic byproduct of making wine.
What Does it Do?
Cream of tartar essentially functions as a leavening agent when combined with a base. When you mix something acidic with something basic (like baking soda), carbon dioxide is produced, which helps your baked goods rise. Cream of tartar can also stabilize egg whites, which allows the stiff peaks to form when you whip together meringue.
What's the Difference Between Cream of Tartar and Baking Powder?
The main difference between cream of tartar and baking powder is that cream of tartar can be found in baking powder. Baking powder is a mixture of cream of tartar and baking soda. They are both leavening agents, but cream of tartar results in finer air bubbles when helping your baked goods to rise.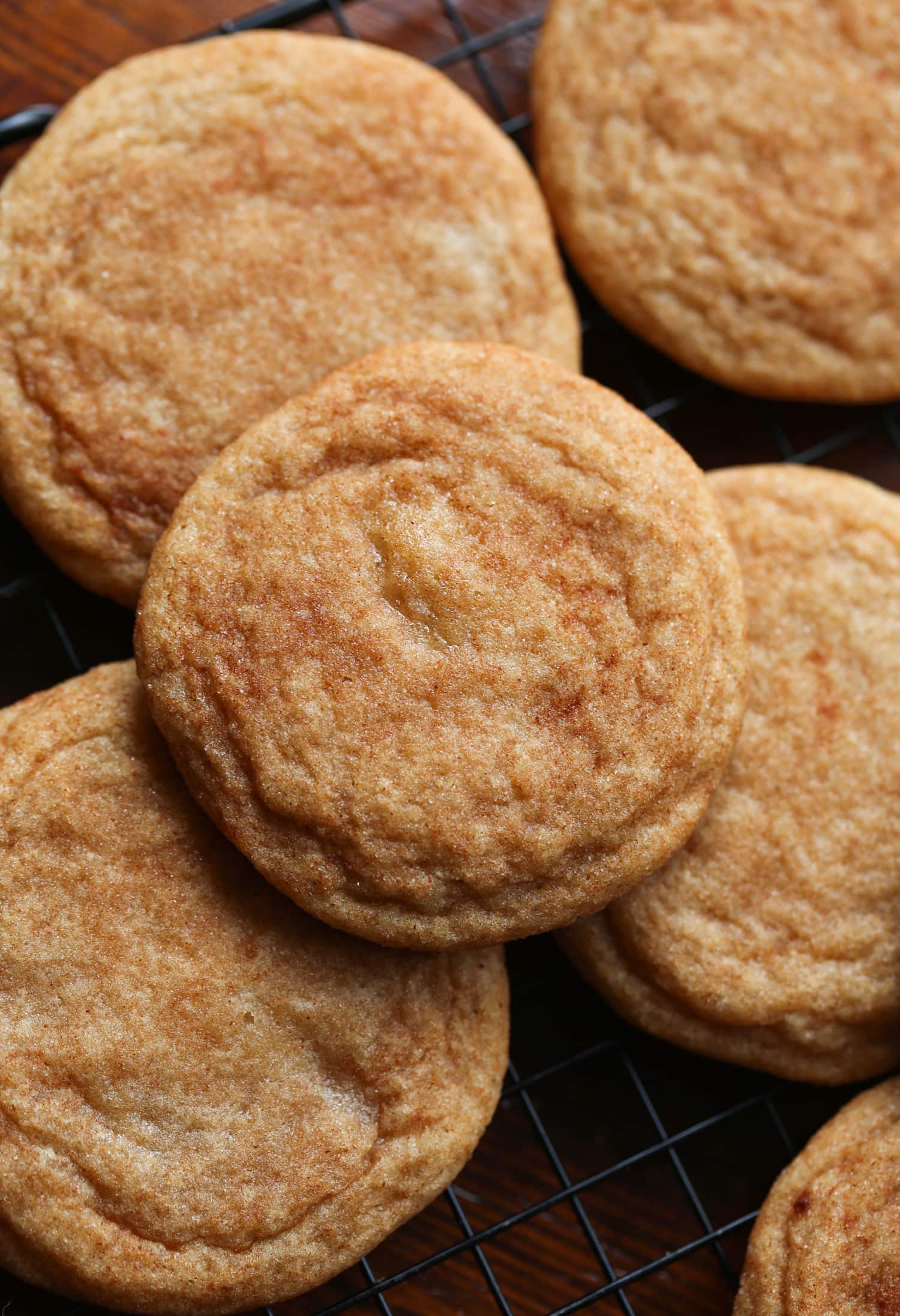 5 Cream of Tartar Replacements to Try
Now that you're all caught up and informed, here are 5 Cream of Tartar Replacements for you to try!
Lemon Juice
Lemon juice works as a good substitute in any recipe that requires a leavening agent (any recipe that has baking soda in it). All you'll need to do is double the amount of cream of tartar, and then use that much lemon juice. It will alter the flavor, but 9 times out of 10 you'll love the brightness it adds.
Baking Powder
If you have baking powder, technically you have cream of tartar, too! Baking powder is 2 parts cream of tartar and 1 part baking soda, so for every 2 parts cream of tartar, use 3 parts baking powder.
For example, if you have 3 teaspoons of baking soda, it can replace 2 teaspoons of cream of tartar.
Buttermilk
Buttermilk can work as a leavening agent in the batters of some baked goods (like biscuits and pancakes) but it's a little complicated to use as a cream of tartar substitute. For every 1/4 teaspoon of cream of tartar you can use 1/2 cup of buttermilk, but you'll need to remove 1/2 cup of another liquid in the batter to keep everything proportional.
Distilled Vinegar
When used as a substitute for an egg stabilizer, distilled vinegar works very well. Just use 2 parts vinegar for every 1 part cream of tartar. If you use it to replace cream of tartar that acts as a leavening agent, beware that the flavor and texture may change.
Yogurt
Yogurt uses the same proportions as buttermilk, but remember that you may have to thin it out with some water to get the right consistency in your batter.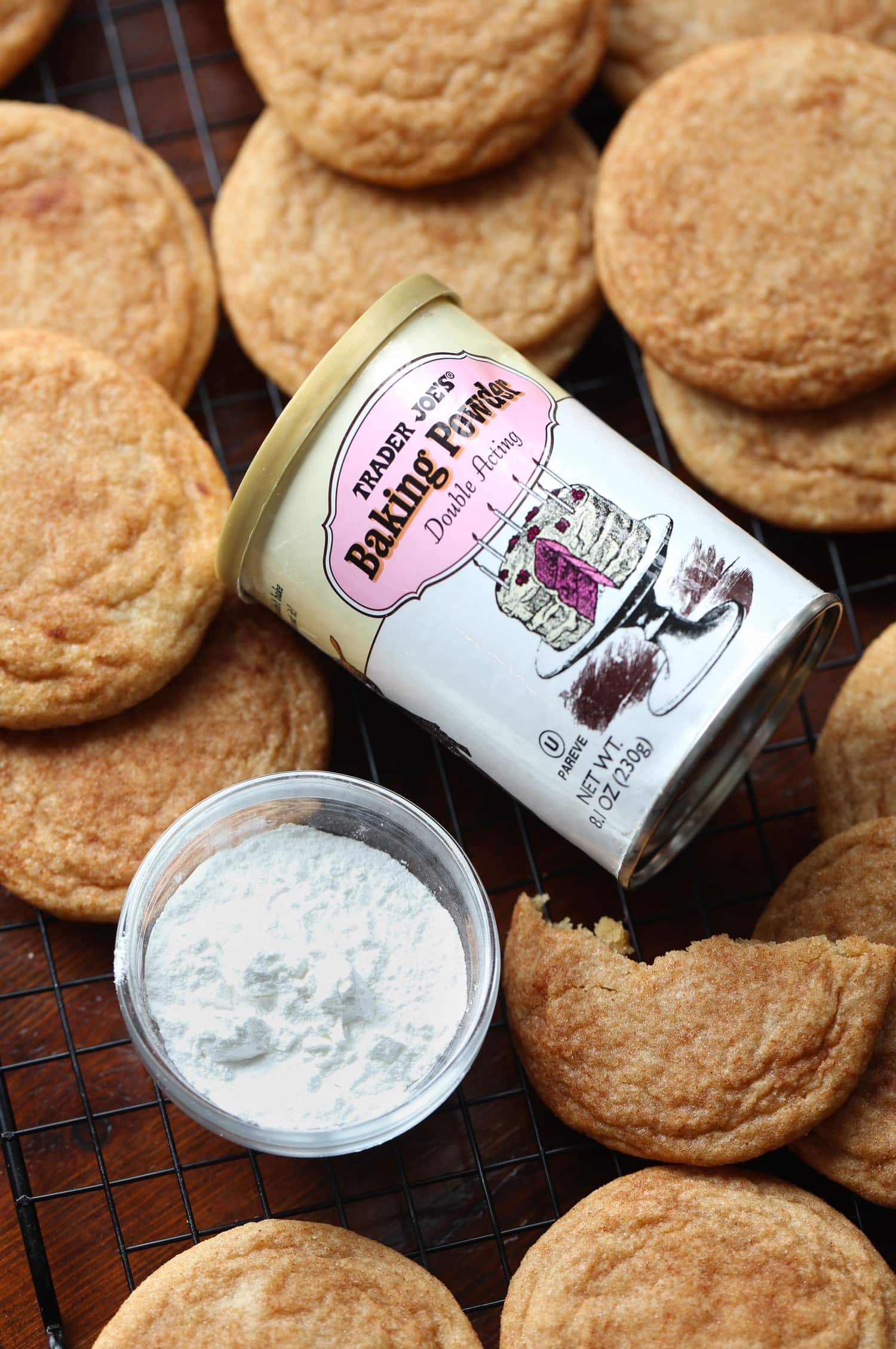 Or, You Can Skip the Cream of Tartar (Sometimes)
Most of the time you can just skip the cream of tartar. Your desserts may not be as fluffy as you would like, but the taste will be the same. However, if you're making meringue, know that the peaks may collapse.
Cream of tartar is also used to prevent crystallization sometimes, but don't worry if you have to leave it out, just proceed without it and everything should still be fine.
More Baking How-Tos
That's pretty much it, folks! If you're looking for more baking how-tos, take a look at these:
PIN for later: