Chocolate Covered Potato Chips are a sweet and salty treat that you can throw together in minutes! Made with your favorite chips and any kind of chocolate, you'll love this simple snack recipe.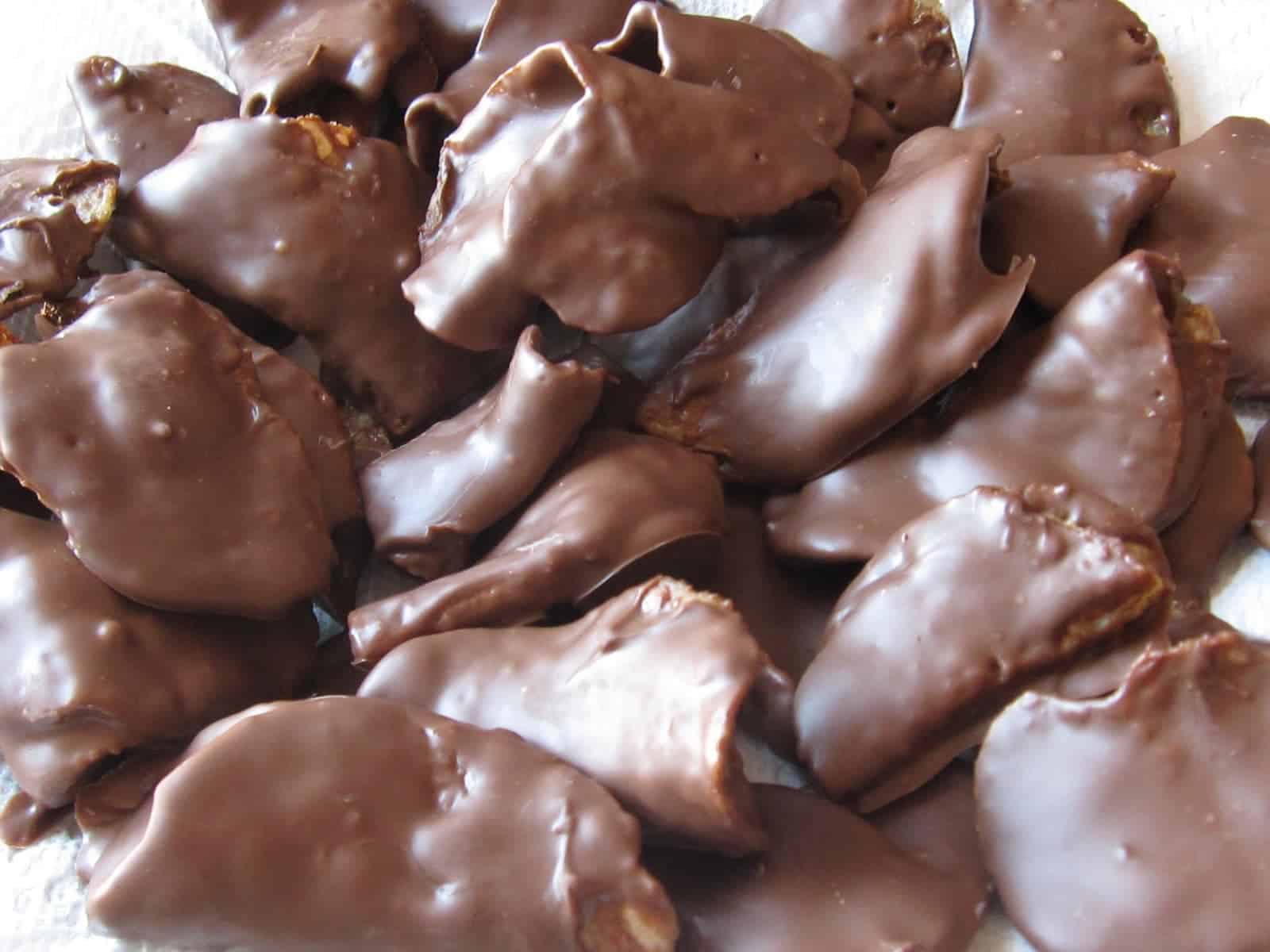 Chocolate Covered Potato Chips
I know there are some of you out there who don't like
Rachael Ray
…I, however, am not one of those people. I frequently make her 30 Minute Meals (although they generally take me AT LEAST 45), I catch her talk show when I have the chance and I buy her cookbooks…but I really love her magazine, Everyday with Rachael Ray. In this month's issue included some Chocolate-dipped Kettle chips. Now, I know she's not the first to do this, but the article gave me new inspiration to give them a try. They were super easy and I usually have some sort of melting chocolate on-hand, so away I went…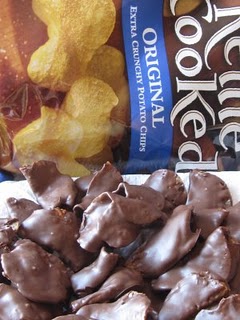 I would recommend using a dark chocolate or semi sweet to dip, but other than that it was a fast and fun treat ~ and they were all gone within the hour!