These creamy, cool Chocolate Dipped Strawberry Cheesecake Sandwiches are stunning yet so simple to throw together!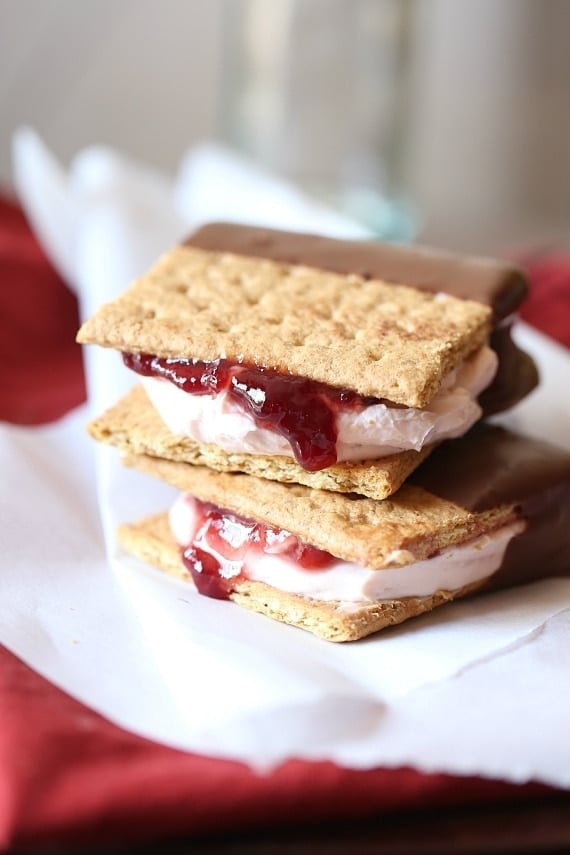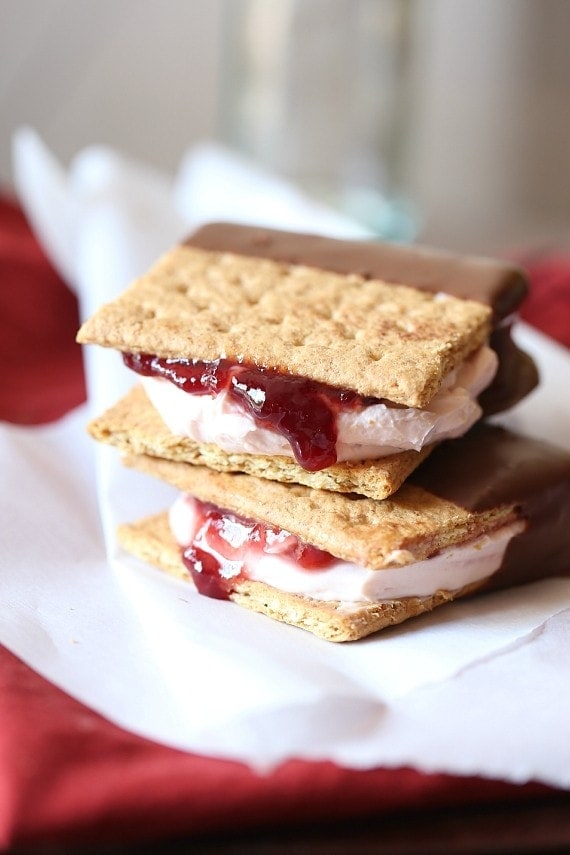 Let's talk about an easy dessert idea…I mean, we all need those, right?
These simple, sweet Chocolate Dipped Strawberry Cheesecake Sandwiches are not only super pretty to serve, they are a breeze to throw together. They can be made in advance and served cold or even frozen!
In the summer s'mores everything is taking over the internets. I wanted to play with the idea of a s'mores sandwich, but take that roasted marshmallow out of the mix. Not that I don't love me a toasty, melty marshmallow…but I just wanted to go in a cooler, creamier direction.
In between the graham crackers in this treat, lives a gloriously smooth, cheesecake-ish strawberry filling. I topped that with some strawberry preserves and then dipped half of that situation into milk chocolate.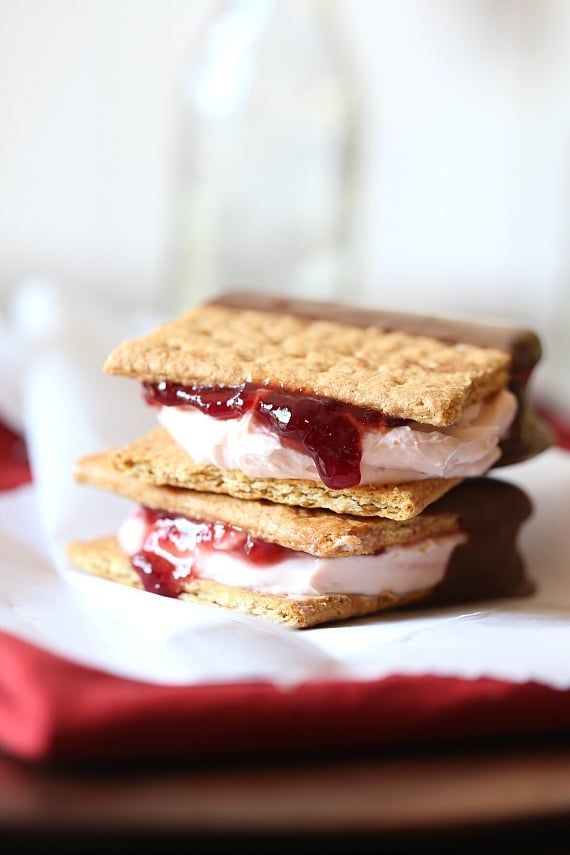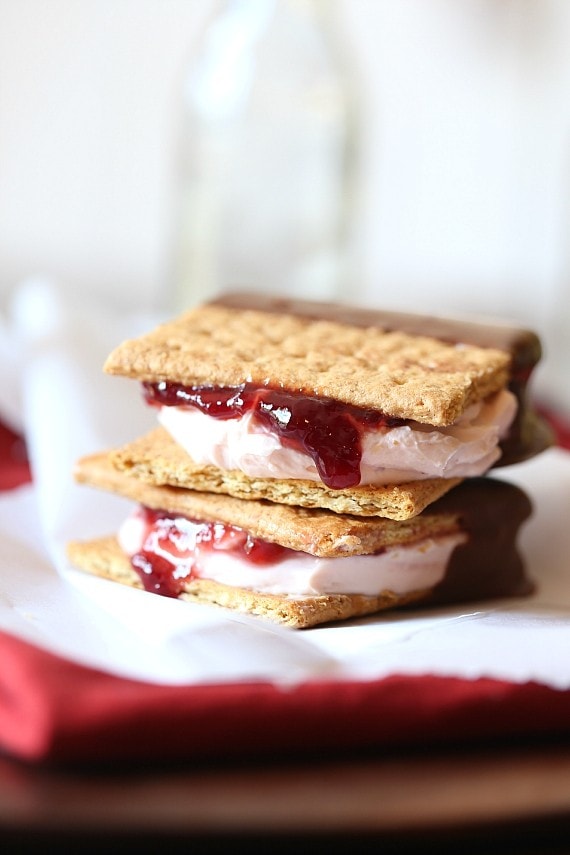 Chilling these softens the graham cracker slightly so you don't have squeeze-age…or like I said you can even freeze them for a perfectly creamy frozen treat!
I'm so in love with these!
I've partnered with Imperial Sugar on this recipe so hop on over for all the details!