This Cranberry Bliss Snack Mix, aka Cranberry Bliss Muddy Buddy Mix is ridiculously addicting!!
I am quite the snacker and I ain't scared to admit it. Meals, while certainly enjoyable, could easily be skipped altogether in my world. Because I snack.
I know all the health people say small snacks throughout the day are good for you…they keep your metabolism going or whatever. Unfortunately I am not typically snacking on a small handful of almonds or an apple.
It's generally a small handful of jelly beans and a cookie.
I wish I could be a grown up for you. I really do.
Last year I made Cranberry Bliss Cookies and they were a huge hit, so I decided to spread the flavor love into a snack mix. AND my kids claim they don't like Craisins, so I got the whole bowl all to myself…which was a super fun at first…until I started tremoring. Apparently too much sugar has it's consequences.
Basically in the hours that followed the making of the Cranberry Bliss Snack Mix, I ate nothing BUT Cranberry Bliss Snack Mix, there was nary a vegetable to be found for 2 days. I COULD NOT stop eating it.
To save MY blood sugar I decided I needed to risk the blood sugar of some of my neighbors. It works out for everyone, really. I don't go into a diabetic coma AND I look like the hero who spreads the dessert love. Win.
Anyhow, this is guaranteed to be a huge hit. AND it only takes like 10 minutes to throw together. Just don't eat the whole bowl yourself.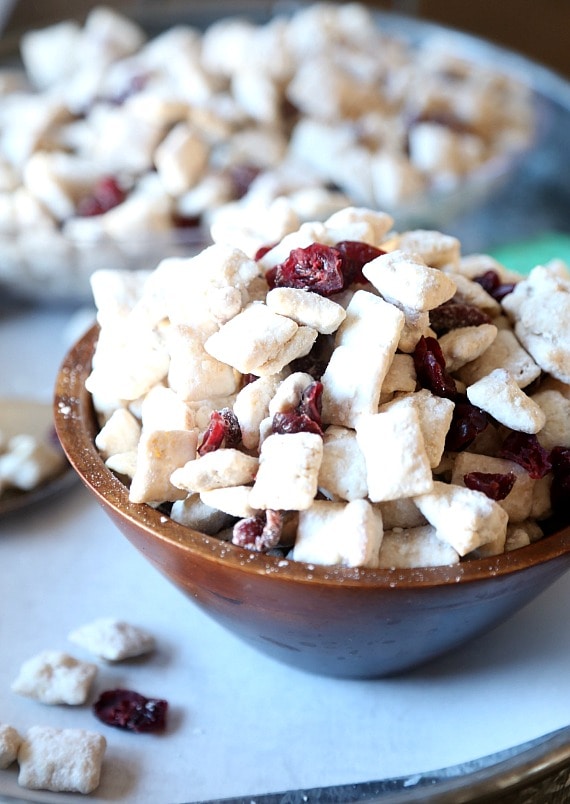 I chopped up some pecans to throw into the mix to make it a little interesting, but if you aren't a nut person you could totally omit these.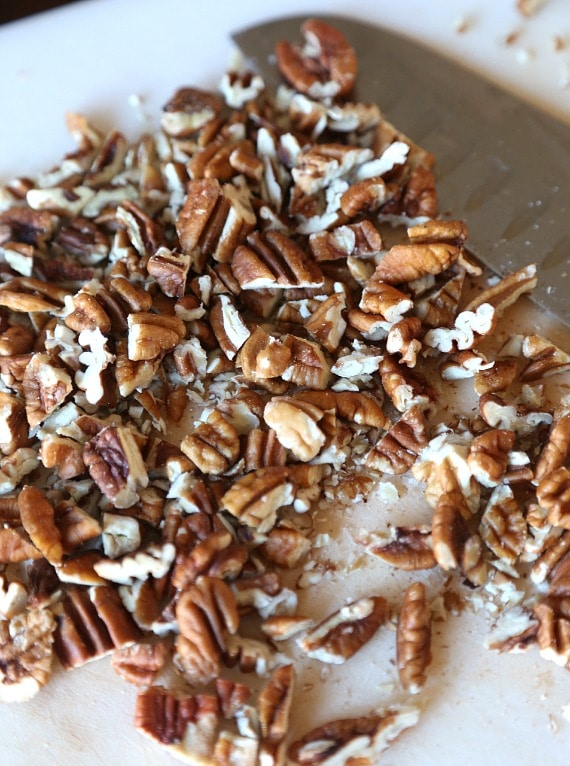 Then just mix the nuts and Rice Chex cereal in a large bowl.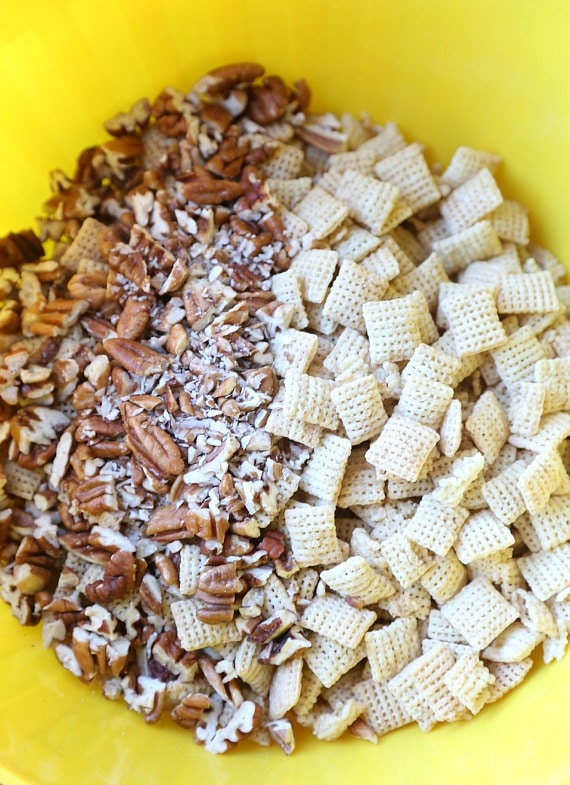 Coat it all with melted white chocolate…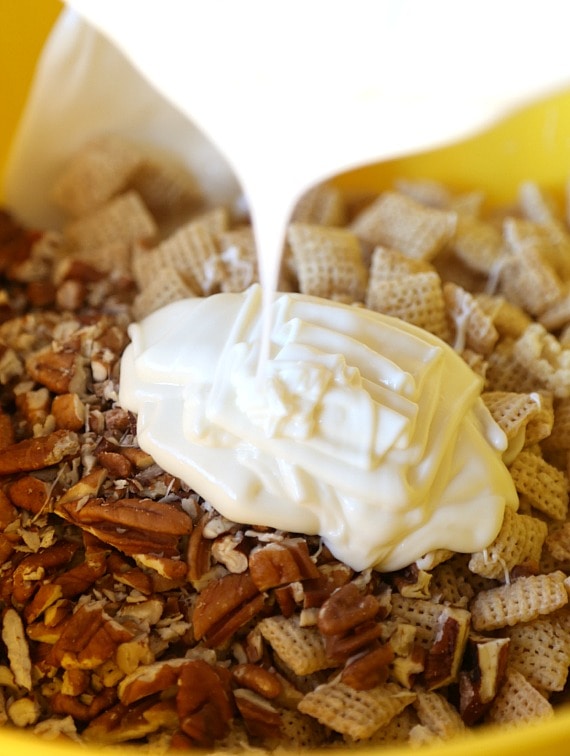 Make sure all the pieces are coated…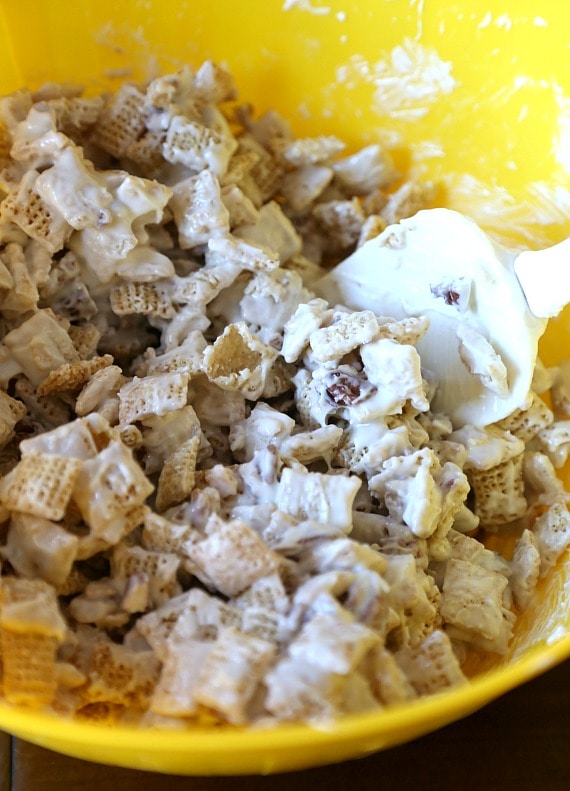 Then shake it up with some powdered sugar.
And add the Craisins last.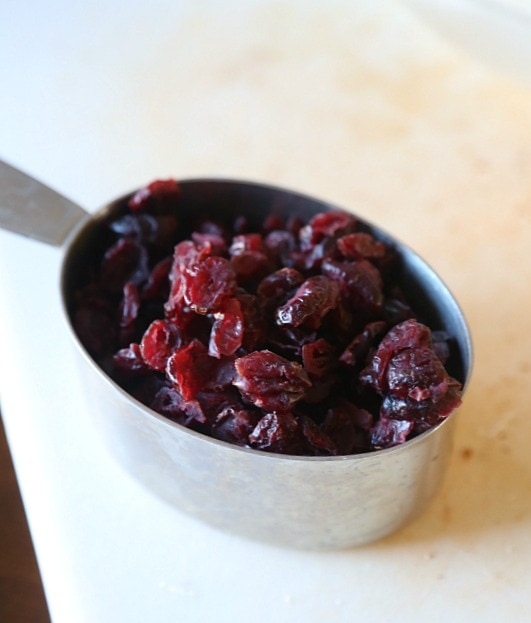 Such a simple festive snack!!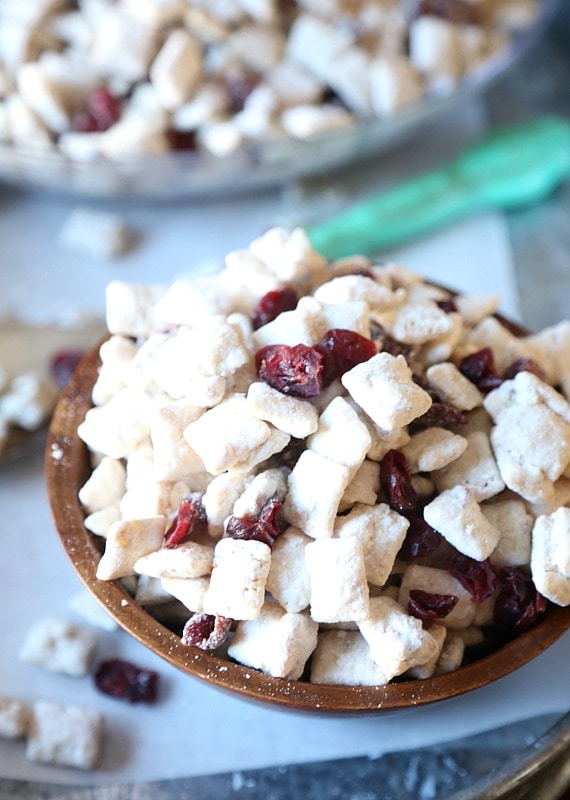 Print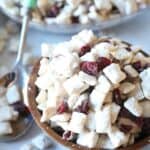 Cranberry Bliss Snack Mix
---
8 cups

Rice Chex cereal

1 cup

chopped pecans

3 cups

white chocolate chips

1 cup

powdered sugar

1 cup

Craisins (dried cranberries)
---
Instructions
Mix cereal and pecans in a large bowl.
Melt white chocolate in microwave or over a double boiler.
Mix melted chocolate with cereal and nuts and stir to coat completely.
Transfer mixture to a large bag or a bowl with a lid and add powdered sugar. Shake mixture until all pieces are coated with powdered sugar.
Finally add in Craisins to mixture and shake again to incorporate.
Store airtight for up to 5 days.
---
Want To Save This Recipe?