In case you've waited until the day before Halloween to get your tush in gear, I've compiled 10 last minute ideas for you here to choose from to help make your Halloween a success!!
I am notorious for waiting until the day before, so let's take the guess work out of it. These recipes/ideas are tried and true…so you know it will be a success!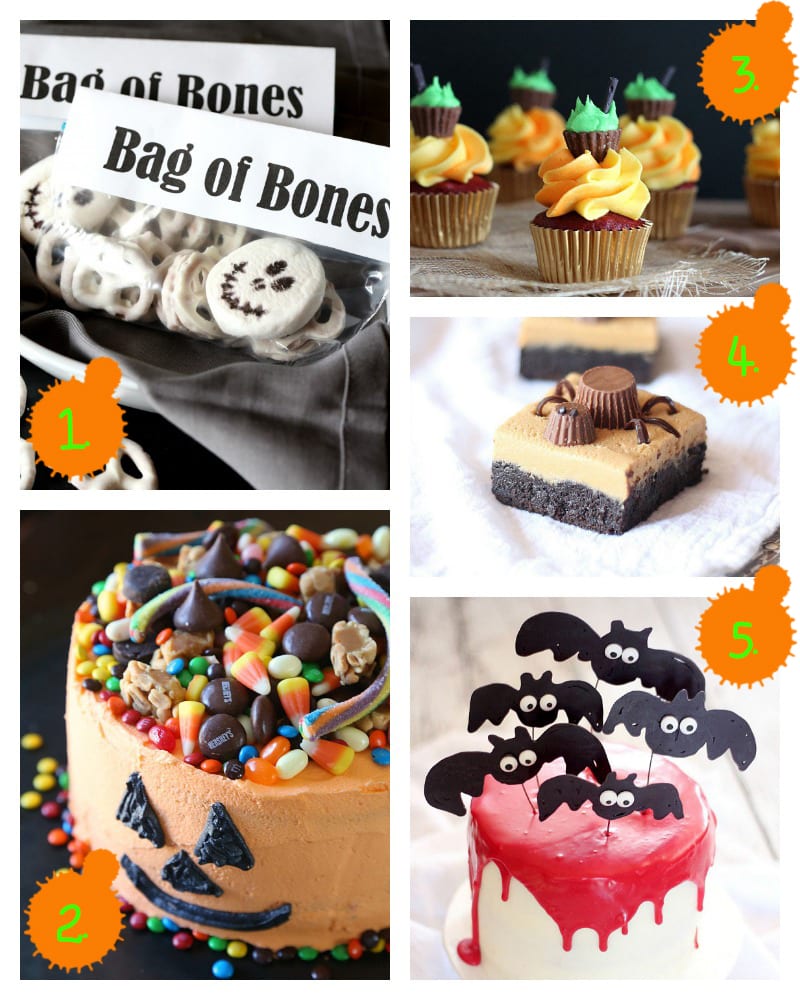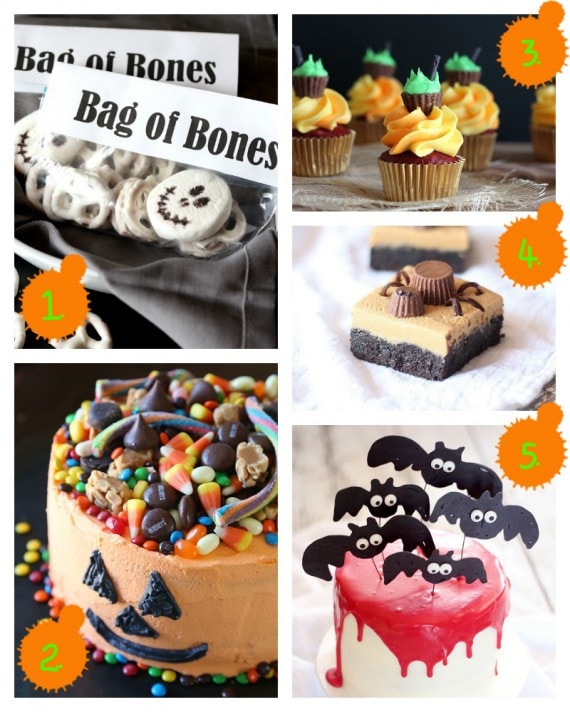 1. Bag of Bones….I posted about these just the other day. Talk about easy and a kid favorite! Just a bag of white pretzels and a marshmallow! Easy peasy!
2. Halloween Candy Cake. This is a fantastic way to use up candy, but also a simple cake to throw together with very little decorating! Just dump candy on top and call it a day!
3. Halloween Cauldron Cupcakes. A simple swirl and a peanut butter cup. So easy and adorable!
4. These Peanut Butter Cookie Dough Brownies are SO good! You can make them Halloweeny and make a simple spider with 2 mini peanut butter cups!
5. Vampire Bat Cake. Another easy cake that looks impressive. I promise you even the novice cake decorator cake pull this one off!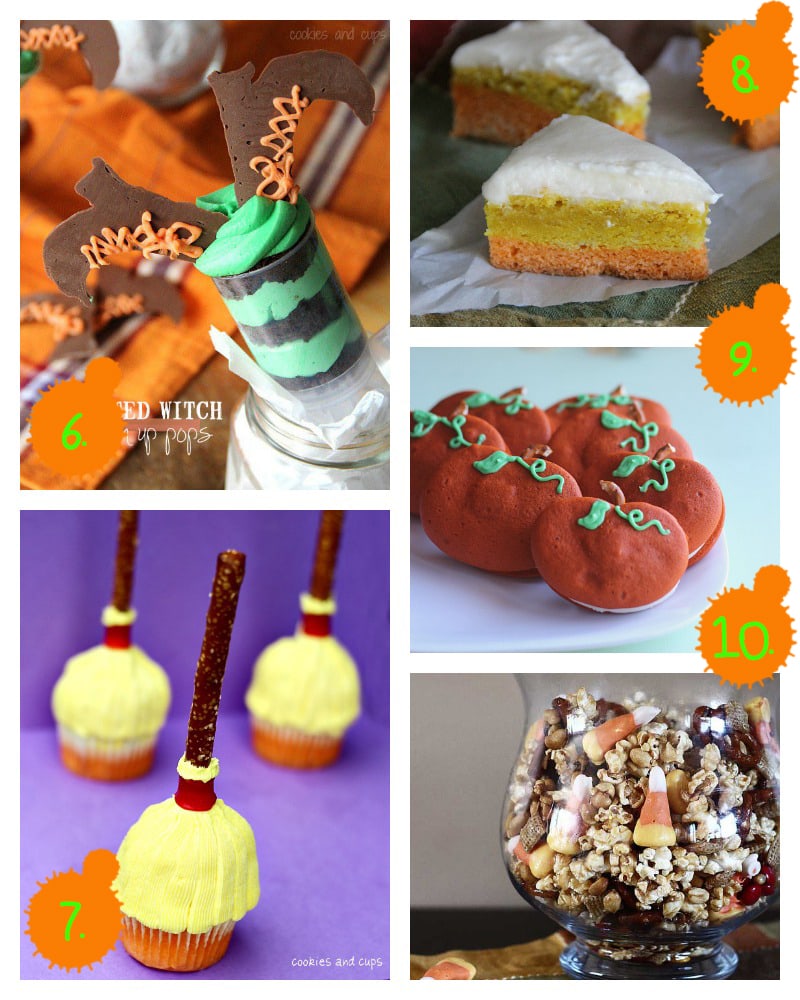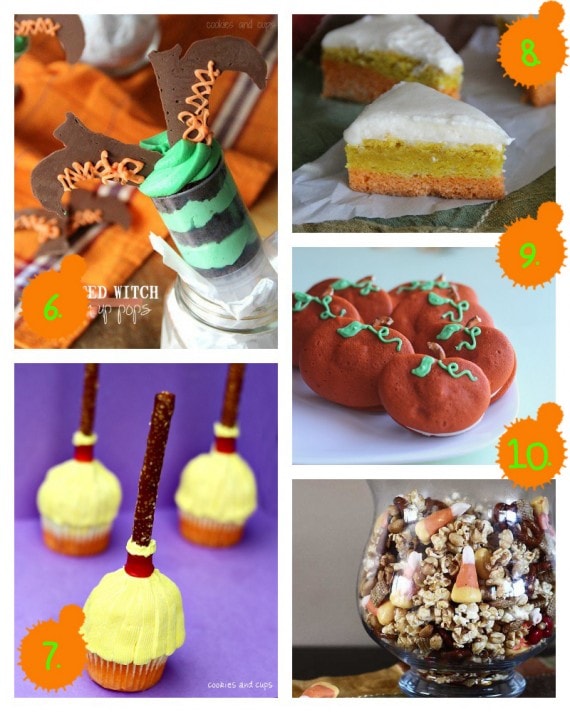 6. Melted Witch Cupcake Push Pops… These are some of my most favorites…You can find the push pops at your local craft store or on amazon.
7. Witch's Broom Cupcakes. Another super easy idea that kids love. Also, there's a mini donut hidden in there. Do it.
8. Candy Corn Sugar Cookie Bars...these don't actually HAVE candy corn in them, they're just made to look like candy corn. Easy and a crowd pleaser.
9. These Pumpkin Whoopie Pies are ADORABLE! I made them a few years ago but they continue to be one of my favorites!
10. Candy Corn Bugle Snack Mix is a fun spin on a simple snack. I love Bugles, and coating them in melted chocolate is a win for me!!
In case you're looking for a few more ideas, you can check out these from the archives:
Ghost Cupcakes
Halloween Truffles
Have a great Halloween!!