Spider and Owl Krispie Treats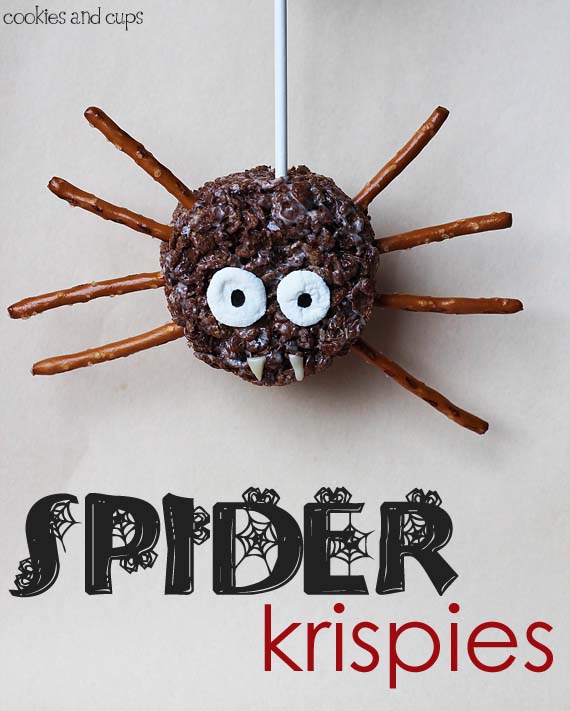 I will today share with you 2 of my most favorite things…
Halloween treats and Marshmallow krispies.
The combining of the two is so obvious…right?
I know lots of you can't bring in homemade snacks to school, which kinda sucks.

MY OTHER RECIPES
I mean, how else are you gonna show the other moms you are the BEST if you can't bring in the most awesome treats at the Halloween party?
Errr, uhhh..did I just say that out loud?
Anyway, that's not what I think it's just what I hear, ummm, that some moms do.  Yeah, uhh, but totally not me. I am not competitive at all.
The thing about these treats is they're super simple, the kids will love them, they are no-bake and duh, they look like spiders and owls.  The end.
First you need to make your krispie treats.  I used Cocoa Pebbles.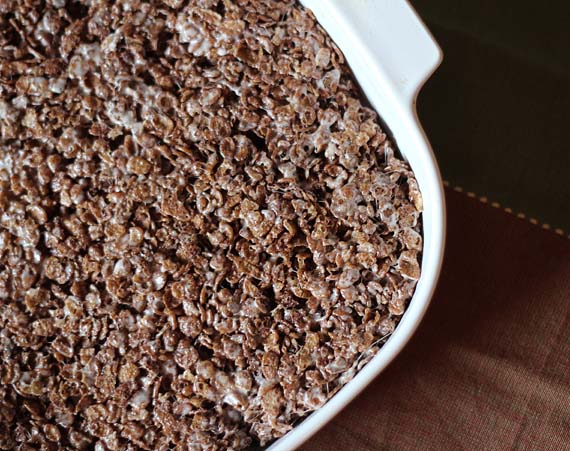 I used a 2″ round cookie cutter to cut the krispies into circles.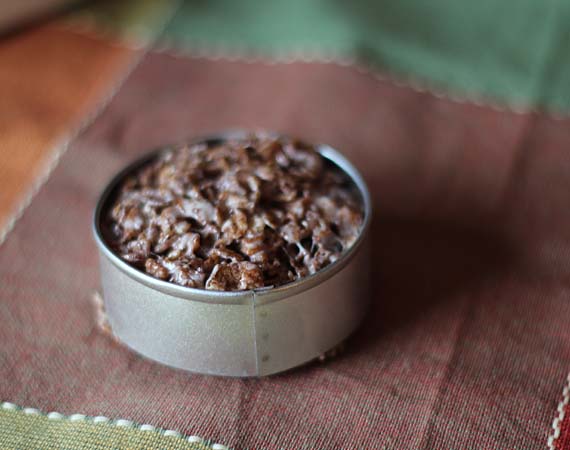 I may or may not have eaten the scraps.  Believe what you will.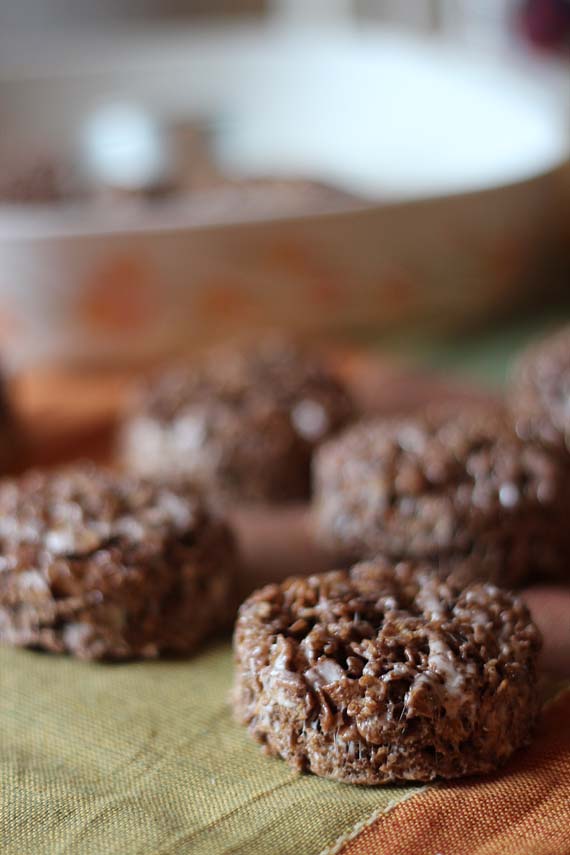 Then you'll need some pretzel sticks, mini marshmallows, a black food writer and if you're feeling extra creative I used vanilla Tootsie Rolls (flattened for fangs)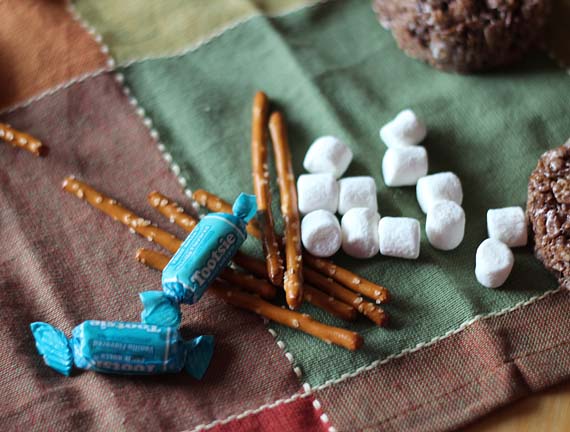 Using a rolling pin, flatten the mini marshmallows…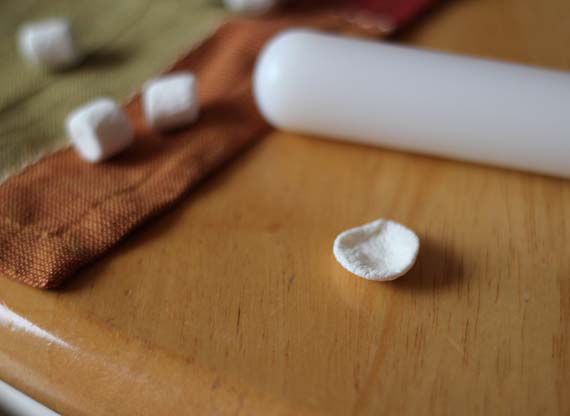 The marshmallow will stick on easily to the krispie treat.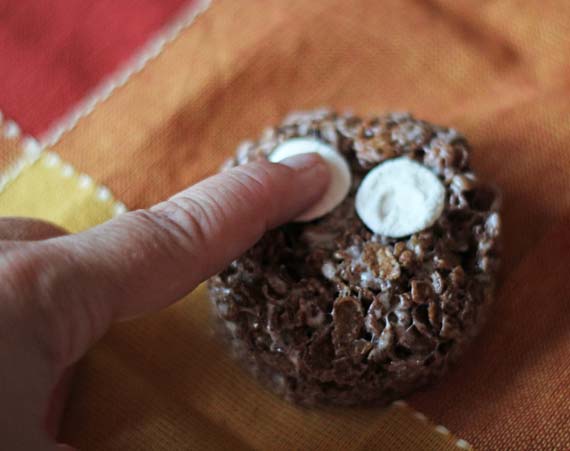 Then you can cut your fangs.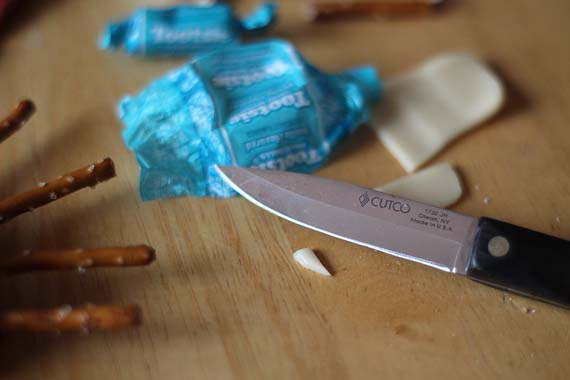 And just press them on your spider.  Draw eyes on with your black food writer and carefully stick the pretzel sticks in the sides for legs.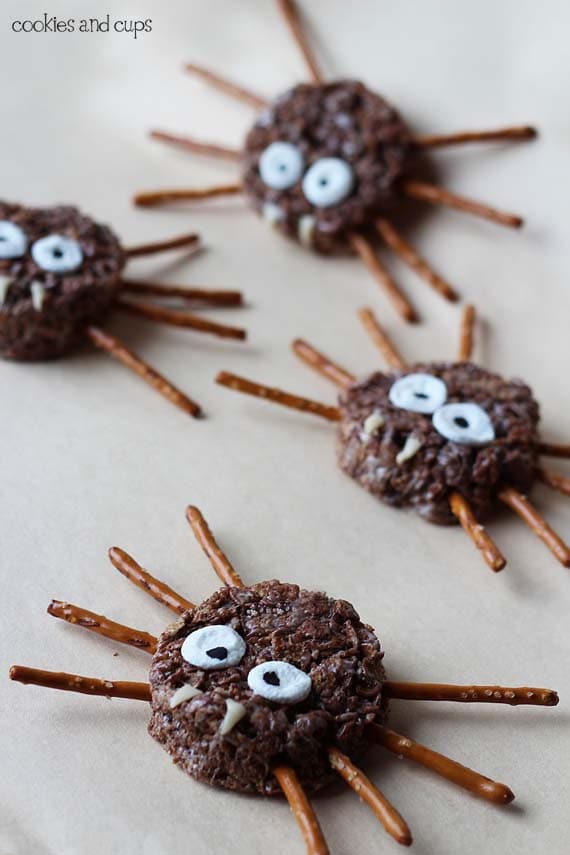 Now since I bought this bag of flavored Tootsie Rolls I had a few other colors to play with…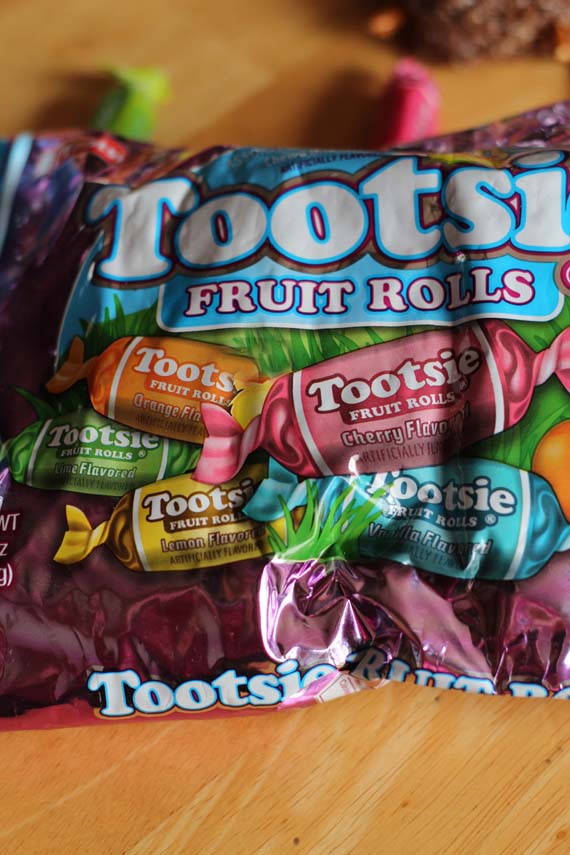 so I decided to make owls too. (if you can't find flavored Tootsie Rolls, you could use Laffy Taffy or fondant)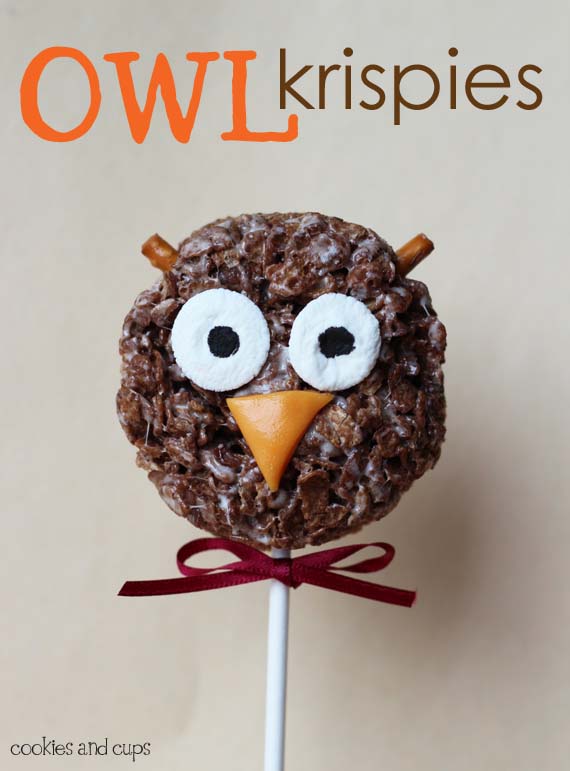 You make them just like the spiders…same eyes and all…just no fangs or legs.
I used an orange Tootsie Roll for the beak…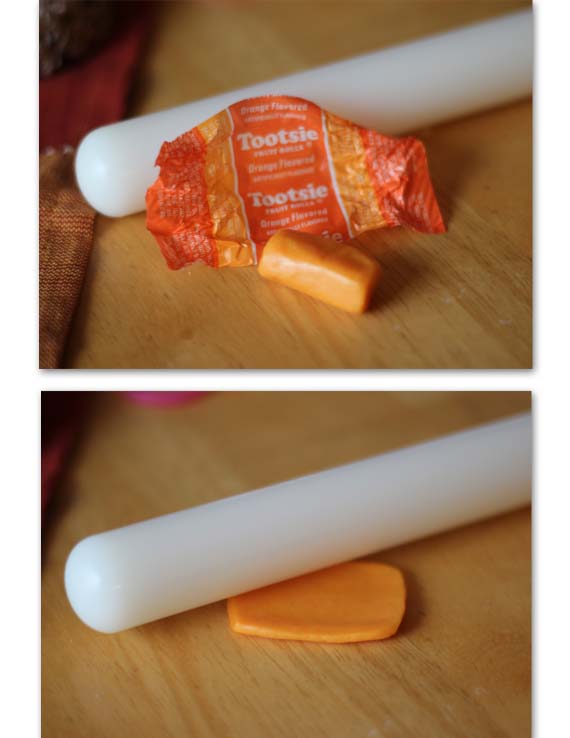 And broke two pretzel sticks and put them in the top like ears or horns…which I totally know owls don't have horns but it  just made them look more Owl-ish, this is not science class, people.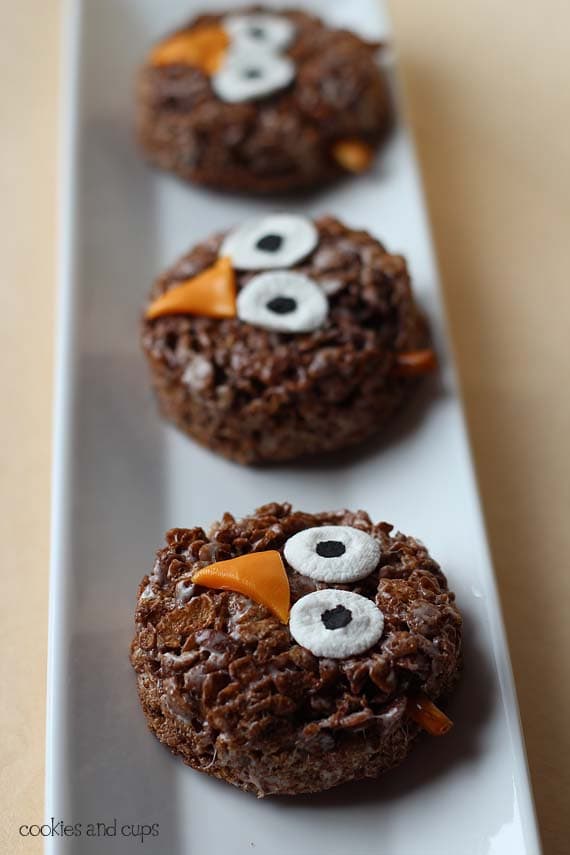 And then you're done.
You can go to school and everyone can ooh and ahh over your treats and you can be like, "oh it was nothing…" and actually MEAN it!
[print_link]
Recipe: Cocoa Pebbles Marshmallow Treats
Ingredients
6 cups Cocoa Pebbles
1 (10.5 oz) bag of mini marshmallows
1/4 cup butter
Instructions
Spray a 9×9 pan lightly with cooking spray
Melt butter over low heat in large saucepan
When butter is melted stir in your marshmallows until melted.
Remove from heat and stir in your Pebbles.
Press into prepared pan.
Let cool for 15 minutes and cut using knife or cookie cutter.
Number of servings (yield): 12