This Bag of Bones Halloween Snack Mix is a simple and adorable solution for last minute treat bags!
So anyone forget their kid's Halloween Party? ANYONE??
Well, I hear that some people *ahem might have possibly forgotten.
Anyhow, no worries at all folks. I am here for you all you forgetters. Because there might possibly be a rumor that I am a member of your club.
Anyhow, I teamed up with Better Homes and Gardens for a last minute fun idea! I just grabbed a handful of white chocolate pretzels put them in a bag and drew a cute little skeleton face on a marshmallow! I created a super simple label on my computer and called it a day!
Hop over to BHG.com and check out the super simple step by step tutorial!!
And don't worry, these will take you only a few minutes and everyone will love them!
Oh and if you're feeling a bit more adventurous, I also made some cute Monster Cupcakes!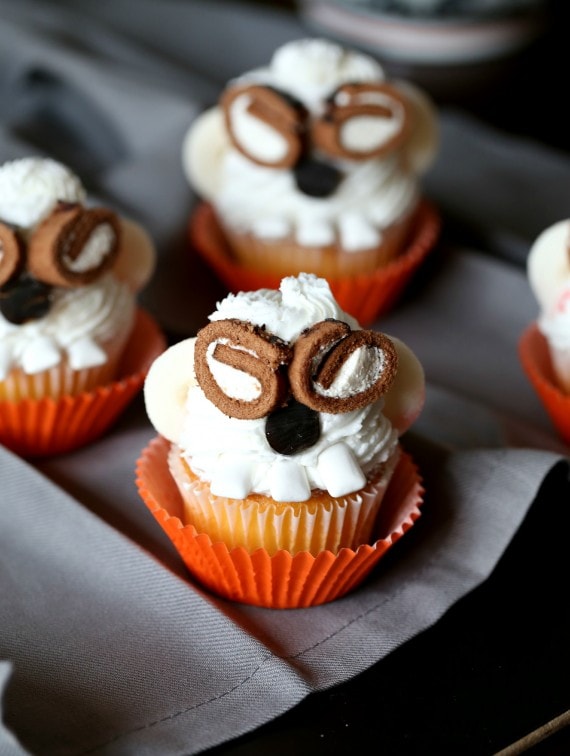 Of course cupcakes take a little more effort, but when you slice Swiss Cake Rolls and make swirly eyes it all becomes worth it, don't you think??
Here's the step by step tutorial for the Monster Cupcakes over at BHG as well!
Have a great Halloween!!