Krispie Treat Ghosts are so super simple to make, and guaranteed to be a hit on Halloween!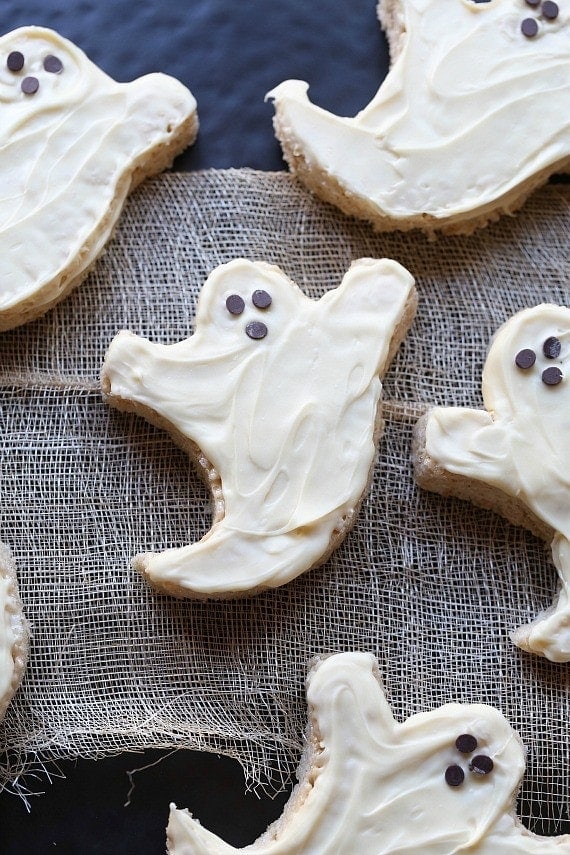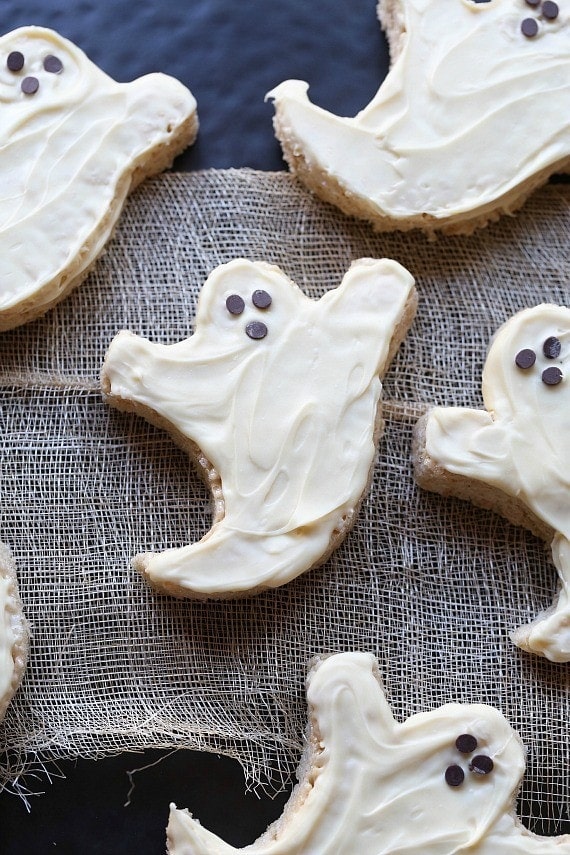 With Halloween fast approaching I realize that 99 of the 100 cute, crafty ideas that I have pinned over the course of the last 365 days will not be happening.
I wish I had it in me to make Halloween a whole huge event, but friends, I am flat worn out! I stuck a few scarecrows out front, bought a few colorful mums, let my kids pick pumpkins and called it a day. Until I realized that I signed up to bring the Halloween treats at my son's school party.
WHYYYYY? WHY DID I DO THAT? On Back to School Night those treat lists are set up all innocent-like…
Cupcakes? Oh sure! No problem! Cookies? Heck, I'll bring those too! While I'm at it..I'll make the "Healthy snack" AND bring the water bottles… I mean, why not?! It'll be fun.
You would think I would have learned my lesson. This ain't my first rodeo, people. I have 4 boys. I have done this to myself before. It's like I get in a fall-inspired trance.
So back to today…when I realize I have 14 trillion Halloween treats to make…the easy solution is a krispie treat.
Actually krispie treats are always the answer.
These Krispie Treat Ghosts are adorable and really easy to throw together. They're also peanut and egg free if allergies are a concern in your school!
Just whip up a quick batch of treats and using a cookie cutter cut them into ghosts…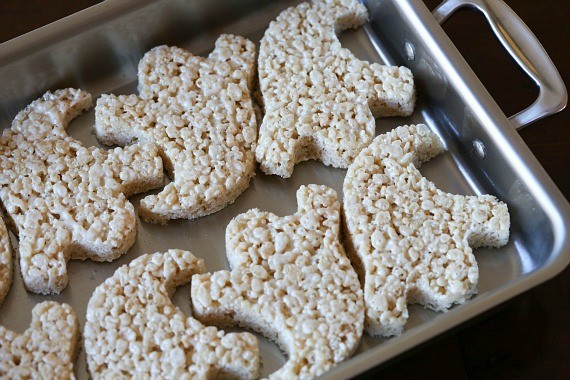 The larger the cookie cutter, the less ghosts you will get out of your batch, so just know this going in…you might need to make multiple batches.
Melt some white candy disks and spread it on top using an offset spatula. I tried dipping them and found that spreading the melted candy on top was easier and less messy.
Just use 3 little mini chocolate chips for eyes and a mouth and you're set! You can serve them on a platter, push popsicle sticks int he bottoms and make them pops or wrap them in cellophane to give as gifts!
I teamed up again with Challenge Dairy this year (their butter is fantastic!) and I've got the full recipe over on their site!
Hop over to check it out!
Happy Halloween!