These Strawberry Cake Mix Cupcake Pops are chocolate covered strawberries in cake pop form! Moist and fluffy balls of strawberry cake are covered in chocolate and decorated with your favorite sprinkles.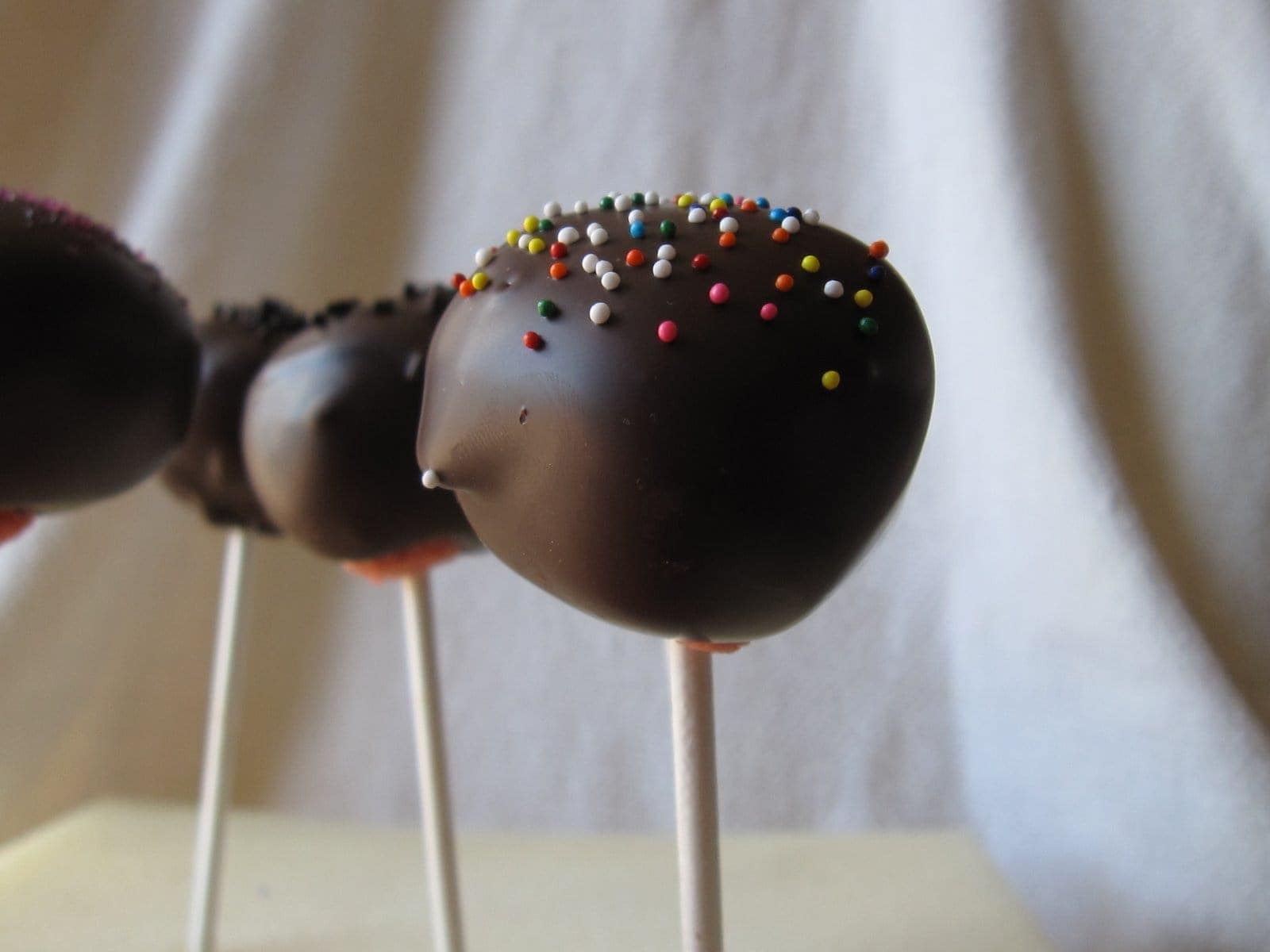 Chocolate Covered Strawberry Cake Pops
So anyone who reads this blog knows I love
Bakerella's blog
. I am always impressed with anyone who has so much creativity…plus, she takes great pictures! Anyway her big claim to fame has been the "Cupcake pop". I have been wanting to do these for so long, but for one reason or another I hadn't ~ until now.
I decided as a starting point I would use boxed cake mix and canned icing, just in case they were a disaster I wouldn't feel too upset. Plus, I think on her site she uses boxed cake mixes a lot for the pops and I thought I wouldn't mess with success.
I used a strawberry cake mix and wanted to dip them into chocolate for the whole chocolate covered strawberry experience.
The process is very easy…
1. Bake your cake. I used my 9 x13 pan.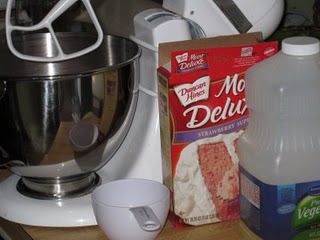 2. Let it cool completely and then break it into crumbs. She suggests using a food processor to get the cake crumbs uniform, however I didn't and it came out fine.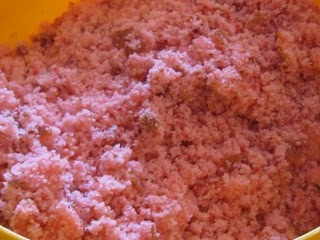 3. Then take a tub of icing, she uses cream cheese flavored, so I did the same, but I am sure that vanilla would have been fine.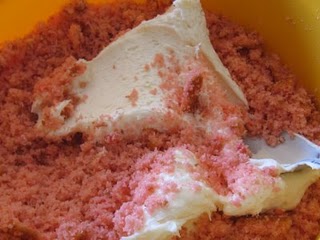 4. With the back of a spoon mix it all together until the icing is incorporated completely.
5. Now form them into balls about golf ball sized.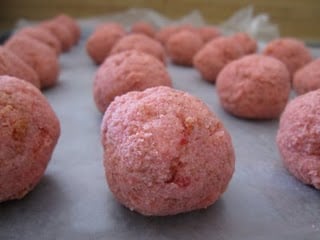 6. Place on a waxed paper lined baking sheet and pop into the freezer for 15, or put them in the fridge for a few hours. They need to be firm to stand up to the warm chocolate that you are about to dip them in.
7. When they are firm melt your chocolate in the microwave or double boiler. I added a big old dollop of Crisco to smooth out the chocolate and thin it just a bit.
8. Now you can add sticks into the balls or just make them as truffles, it's up to you.
9. Dip and sprinkle.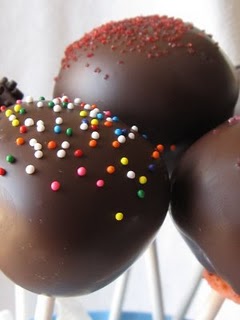 Bakerella does all sorts of cute and creative things with her pops, so check out her site for some ideas. I wanted to go basic for my first try.
They were definitely a success, but I have to tell you that the cake with the icing mixed in is kind of a strange consistancy/texture. It takes a little getting used to because it is almost like mushy cake.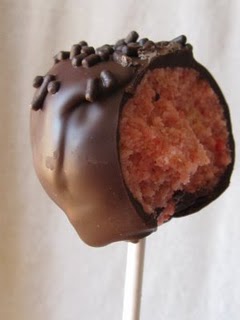 Don't know if I will try the strawberry cake again, it's not my favorite, so next time I want to try it with vanilla cake and add some sprinkles to the batter for color!