Double Chocolate Caramel Stuffed Cookies are over the top in all the best ways! A rich, chocolate cookie, studded with chocolate chips, filled with gooey caramel…doesn't get much better than this!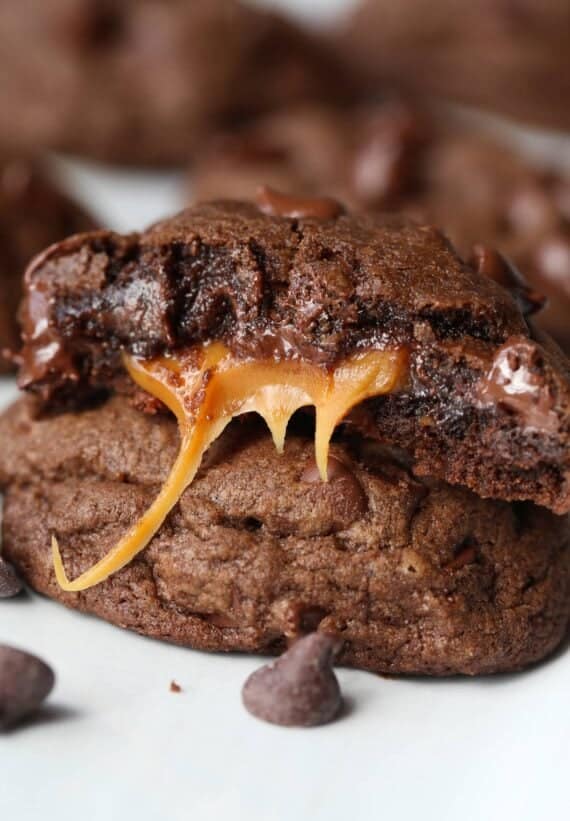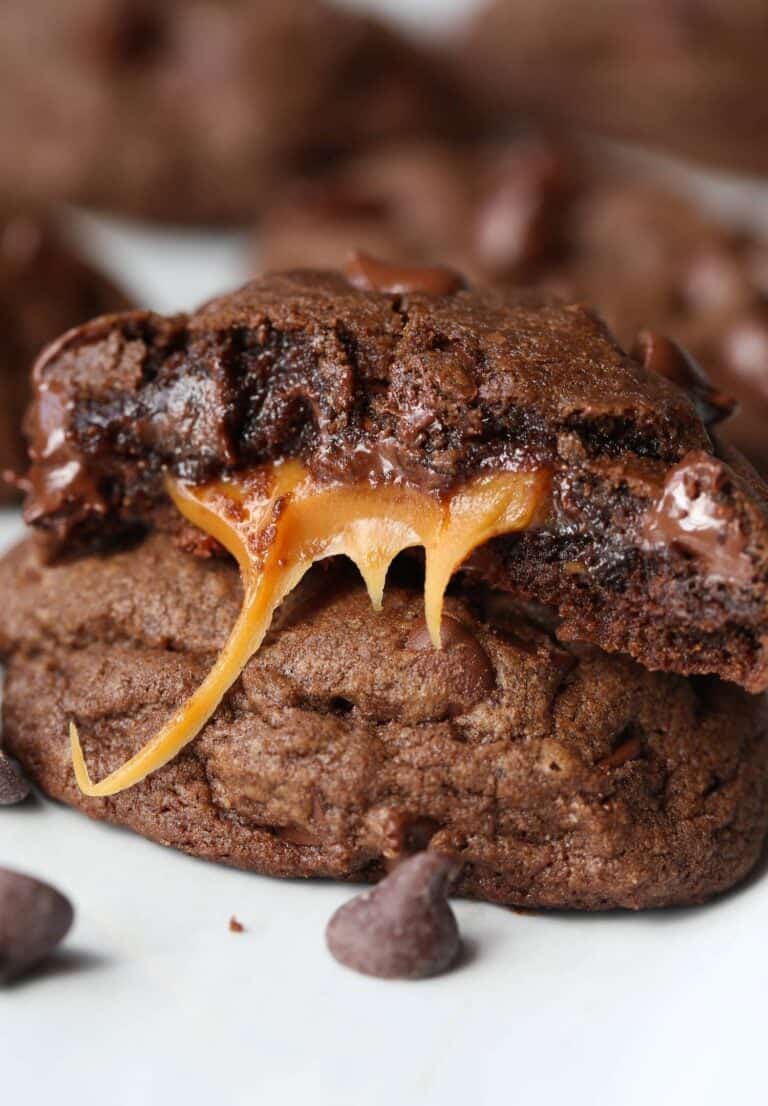 Stop what you are doing right now and get your butter out of the refrigerator. Cookies are in your future.
As busy as I have been with life this summer, I've also been busy getting recipes together for YOU guys! We all know that the months of September – December qualifies as Baking Season, and I couldn't be happier about it. I start testing recipes that I think deserve a place on your game day spread or holiday table. It's a tough job, folks.
So let's start the season with a cookie that definitely deserves a spot on your cookie tray this year…Double Chocolate Caramel Stuffed Cookies. Girl, yes.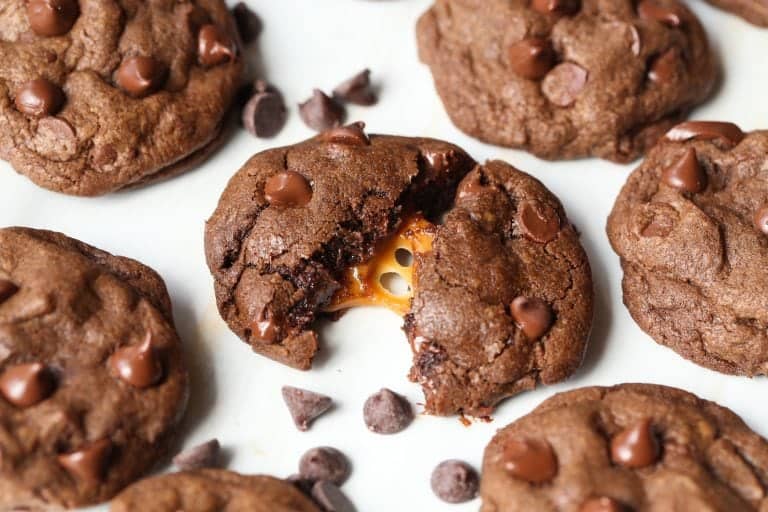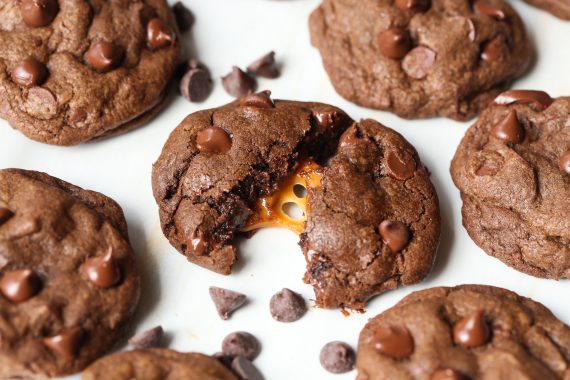 The steps are pretty easy here. The cookie dough comes together really quickly.
The trick though, is to use SOFT caramels. I have made these with Soft Werther's Caramels and they work the best, in my opinion. The caramel stays soft even when the cookie has cooled. If you can't find those, you can absolutely use Kraft caramels…just know that once the cookies cool, the caramel does too, so if you want that gooey caramel center, you will need to reheat the cookies in the microwave for about 10 seconds to warm them up. No one wants to lose a filling when they're eating a cookie!
Whatever type caramel you use, flatten it out, either with your fingers or if you're using a Kraft-sttyle caramel you might need to use a rolling pin.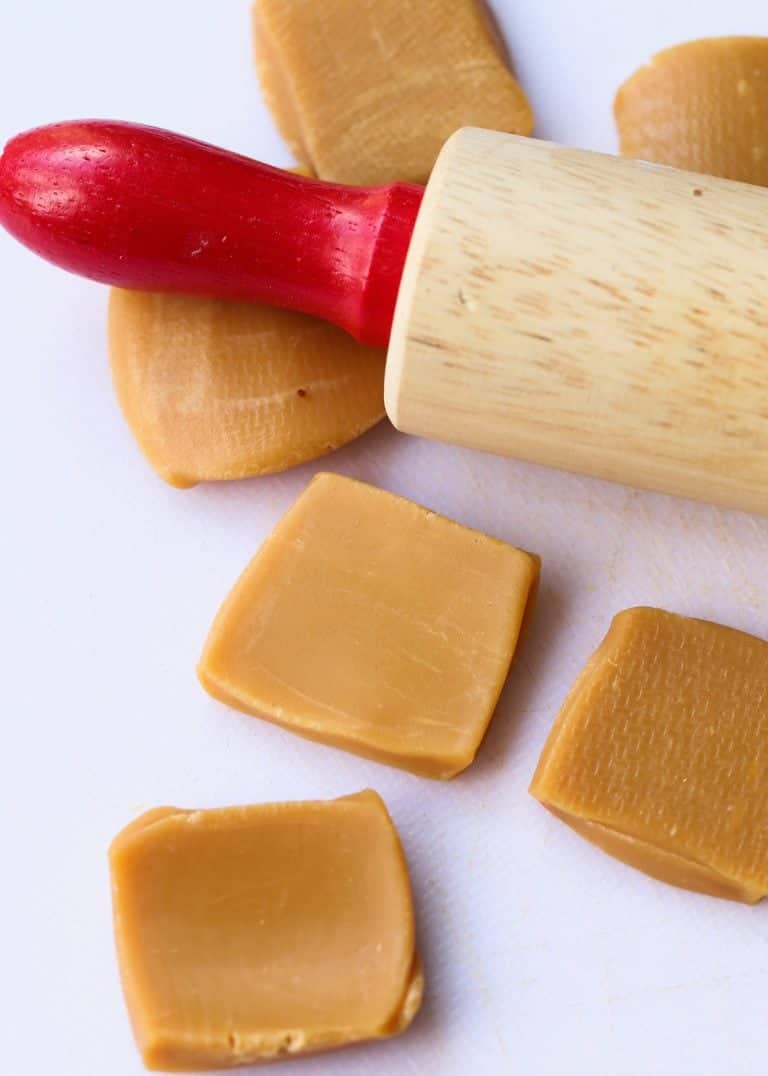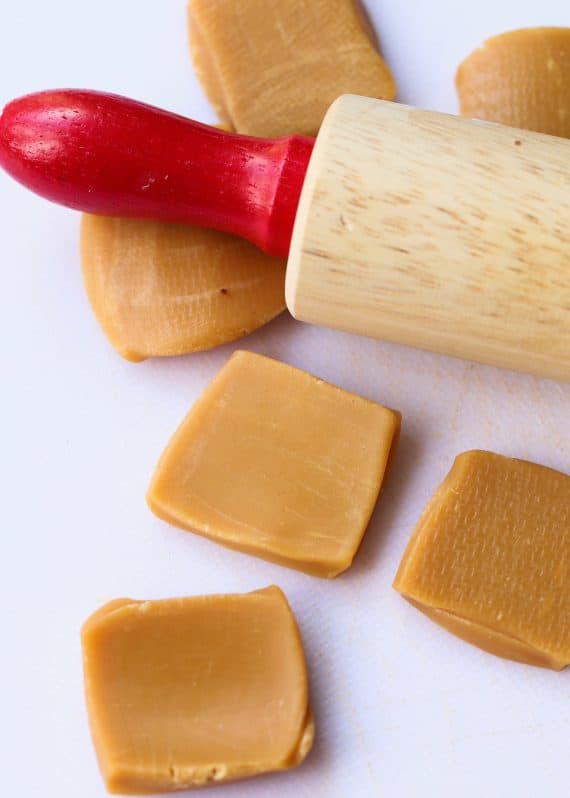 Scoop out the cookie dough and place the caramel in the middle…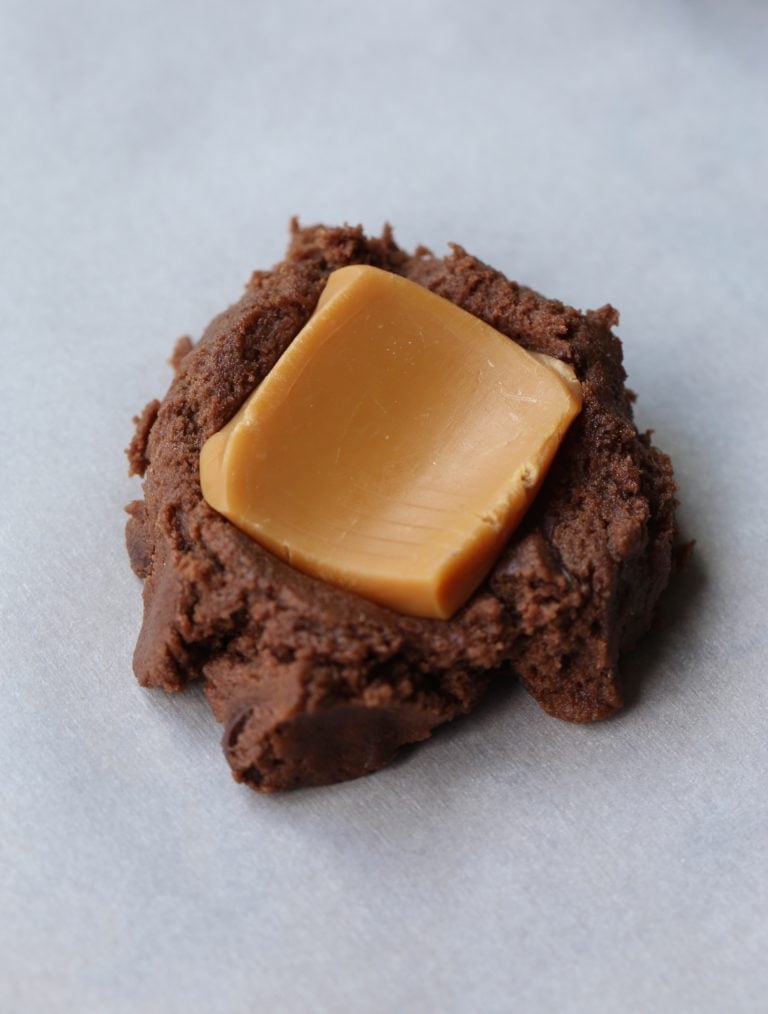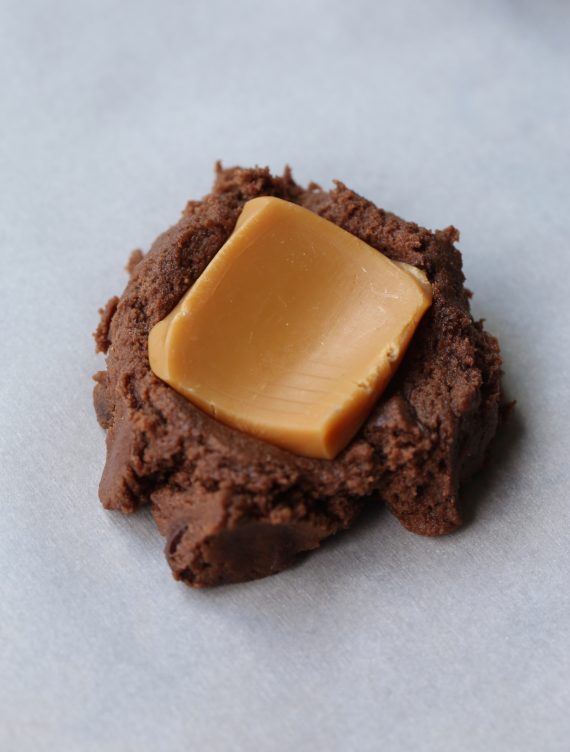 And form the dough around the caramel, making sure to encase the caramel completely in the dough.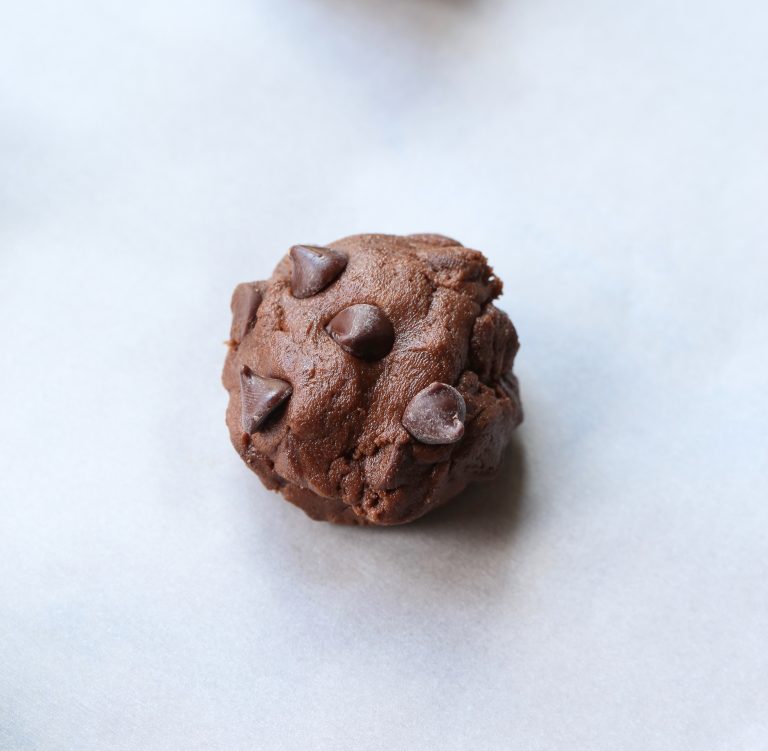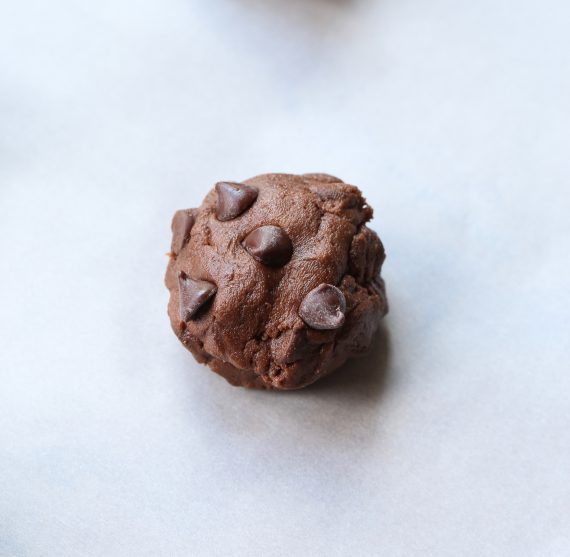 They bake up like a dream!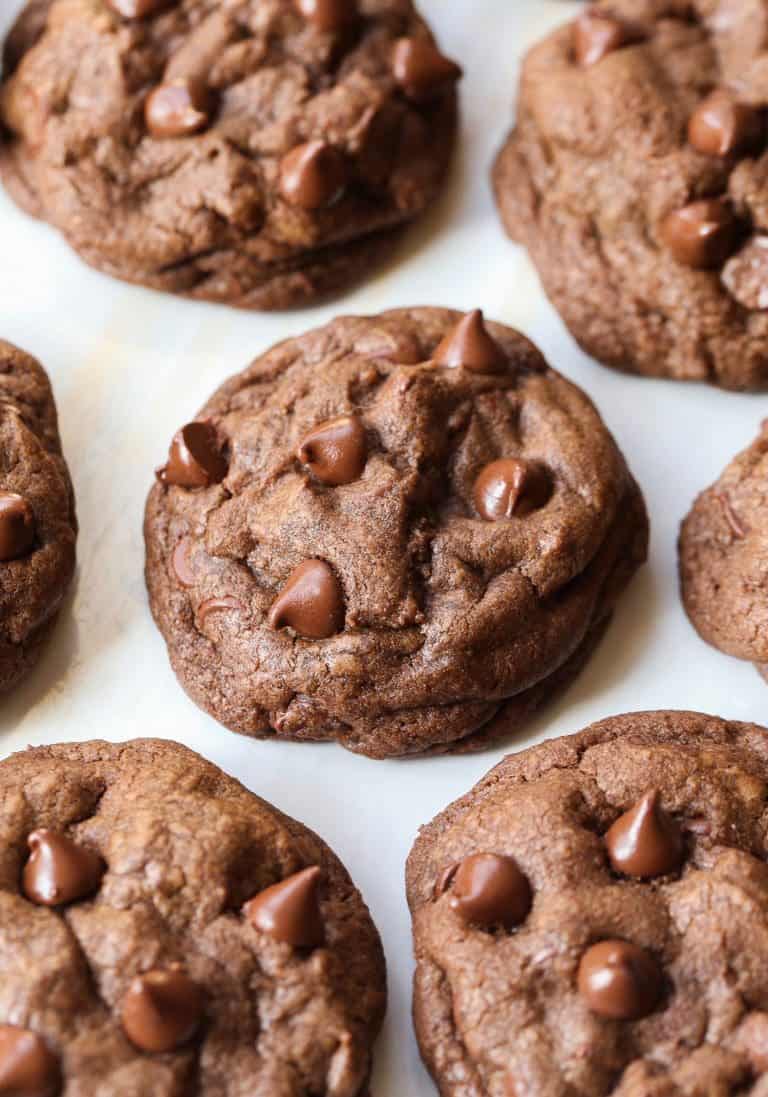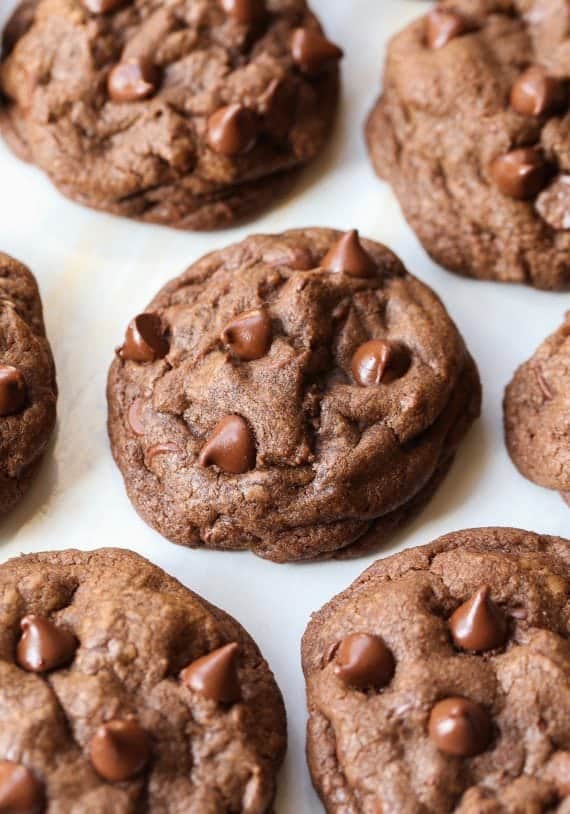 And wait for it…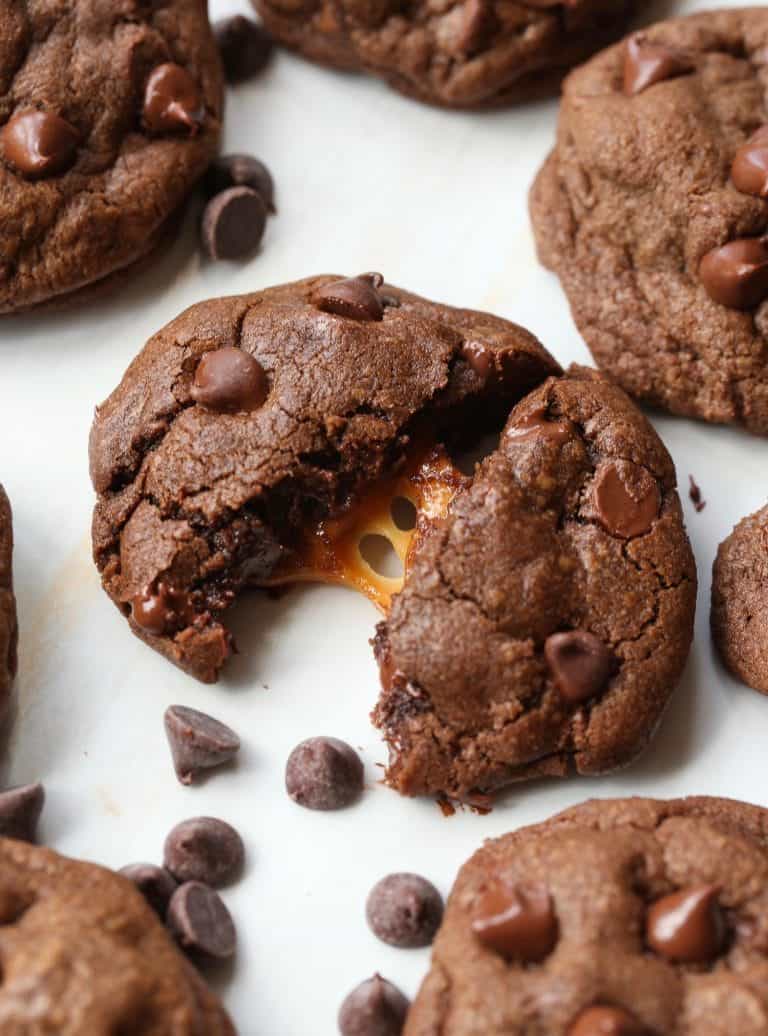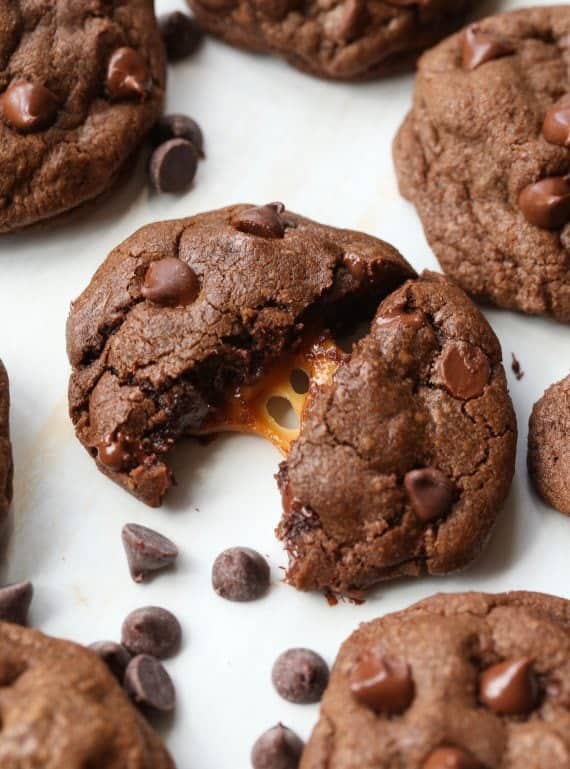 OH YESSSSSS!!!
These are pretty extra and I'm loving everything about them!
I posted the FULL RECIPE over at Imperial Sugar today, so hop over for all the details!
Save