So this is a little out of left field, I know.
Make up on a baking website? Well, friends…besides sugar, make-upy type things are my next favorite. I am basically a junkie. SO let's talk about what I use on the regular. Because I'd love to hear what you use too! Trying out new products is an obsession!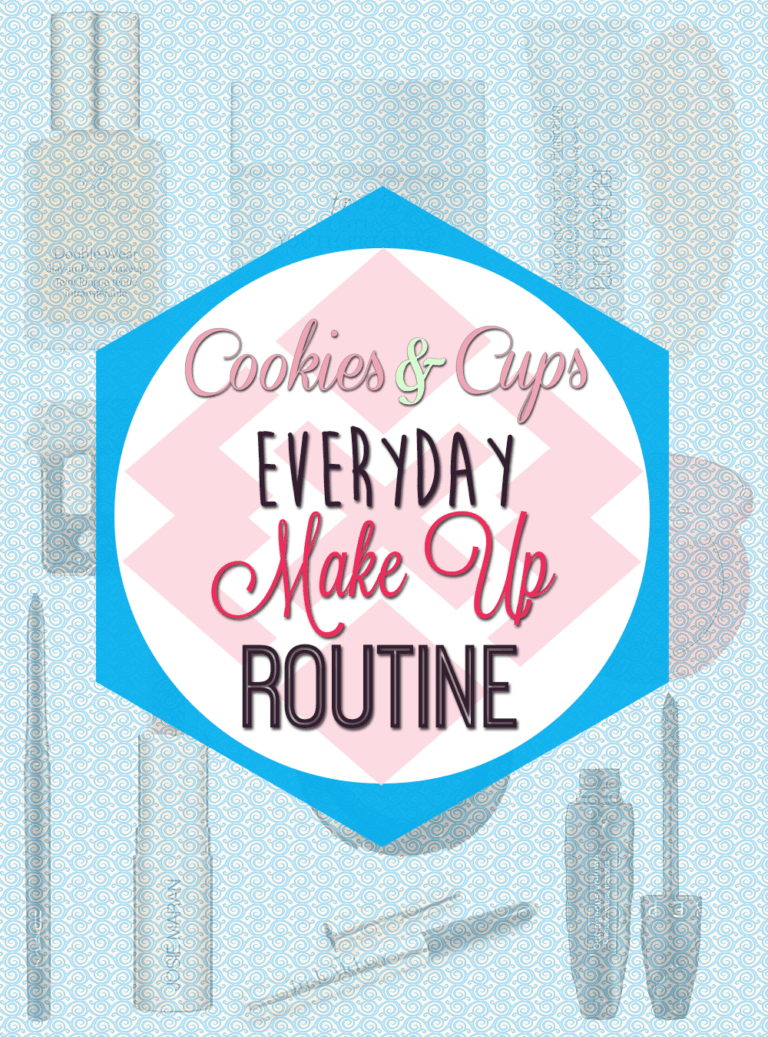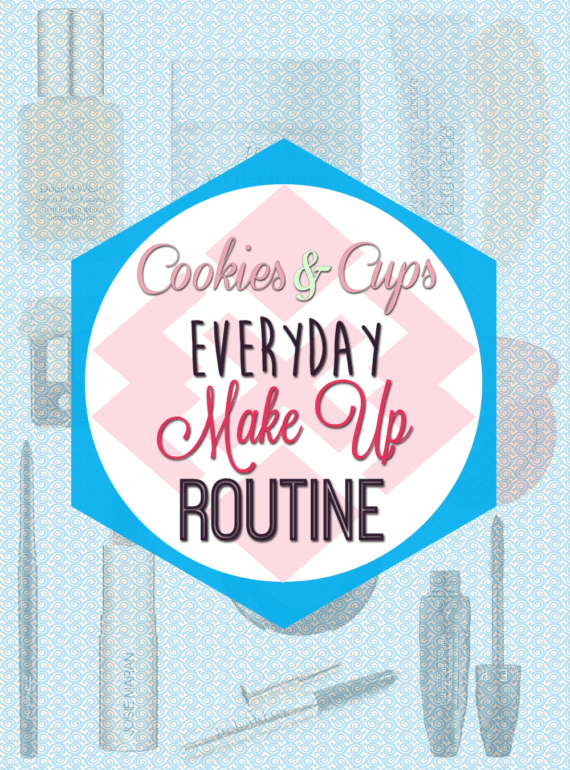 Like I said, I love trying new things…and I love talking make-up with my girlfriends. Kristan is like my go-to source for bouncing ideas off of or asking what she's loving. We share super similar styles and a lot of these products that I use are from recs she has given me.
And ever since I did my review of the Younique Mascara I have gotten emails asking about things I use daily. Soo, I thought we would have a fun little chit-chat about my daily stuff.
First let's talk skin-care…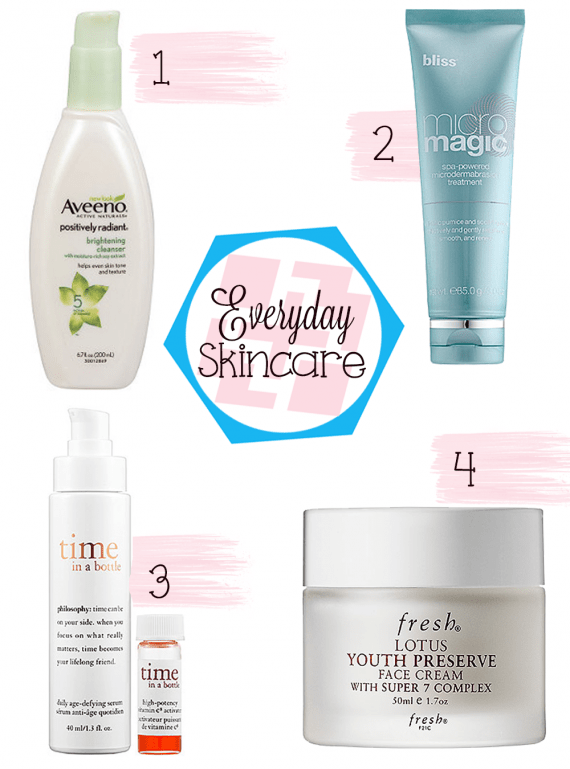 So I am pretty good about washing my face. I do it twice a day with a washcloth. That's how my grandma taught me. I do use a make-up remover that I forgot to out a picture of on here…it's by Dermalogica and I love it. I buy it and buy it and buy it. It takes off eye make up so easily. It's just my favorite. I know it's a little pricey, but it lasts a while and I don't have to rub my eyes..it just melts the make up off. So yes, I splurge on it.
But what I use everyday as far as cleanser goes it this drugstore cleanser, Aveeno Positively Radiant Brightening Cleanser . I have used pricey cleansers and have never found one that I like more than this.
Also, let's talk about exfoliating. I am bad about exfoliating.. I tell myself I am going to do it, buy a new exfoliater and am great for a few weeks, when I always forget about it…BUT with that said I have been using this Micro Magic Spa-Powered Microdermabrasion Treatment by Bliss for the past 3 weeks and really really like it.
Also, I am a bit of a serum flip-flopper. Does it work? Is it necessary? DO I LOOK YOUNGER YET??? Well, I can't answer any of those questions.. but I have been using this Philosophy Time in a Bottle Serum the past few weeks and am really liking it. I *think* my skin looks better? And after serum I always moisturize…and I LOVE my Fresh Lotus Youth Preserve Face Cream. It smells like cucumbers and it's a great moisturizer without being too heavy. DEFINITELY recommend this.
Now for the fun stuff…
Also, yes, I get that this list is long for everyday stuff, but I am just a product girl.
Let's discuss.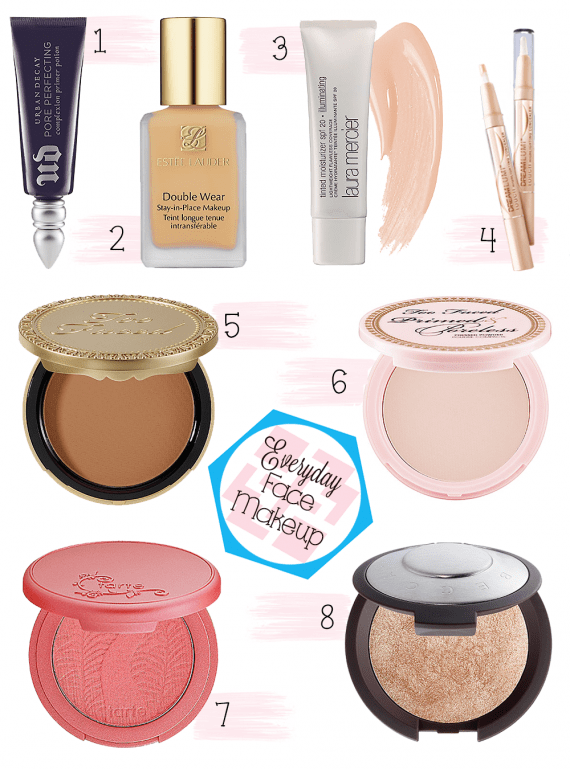 I think you have to use a primer before foundation..and if you haven't found one you love give this Urban Decay Primer Potion. I feel like it makes everything go on smoother and stay nice.
After primer I'm all about a good foundation. As I get older I find myself needing/wanting more coverage. And Estee Lauder Double Wear Stay-in-Place Make Up is great. Not only is it fantastic coverage without looking cakey (AT ALL) it doesn't BUDGE! Kristan turned me onto this stuff and I'm LOVING it.
When I am in a rush or not in the mood to do all the makeup I will wear my Laura Mercier Illuminating Tinted Moisturizer. You guys, I LOVE this stuff. LOVE> I even have used it under foundation as a nice glowy base. I am on my second tube of it and I will for sure buy it again and again. It's light but covers and it leaves you with the prettiest glowy finish. TOTALLY buy this one!
I have recently started setting my foundation after I apply it. I never used to, but after watching infinite make-up tutorials on you tube, I have found that It's necessary. SO I have been using Too Faced Primed & Poreless Pressed Powder. I really like it. It's invisible, but sets everything in place.
And of course I do bronzer. Maybe too much, but I love it. I use i all year long and Too Faced Milk Chocolate Soleil Bronzer is my favorite favorite favorite!! It smells like chocolate and it's the perfect bronze shade. ON my second compact in a year…it lasts for sure, considering I use it all the time!
Next up lets talk about highlighting. I just bought this Maybelline Dream Lumi Touch Highlighting Concealer and I like it…but I am kind of new to the highlighting/contouring game…so I'll have to let you know on this one, but I do really like it as a concealer. It goes on smooth and blends nicely.
This is another rec from Kristan…Becca Shimmering Skin Perfector. It's a super shimmery highlighter. I wasn't so sure about it, but I am ADDICTED. A little goes a long way. I use it on the tops of my cheekbones and on my brow bone and it's just so so pretty!
Blush. Boring usually, but I've been using Tarte Amazonian Clay 24-Hour Blush in Charisma and it's a pretty shade. Not life changing, but it's nice.
Eye Make up is probably my most favorite. I have about eleventy zillion shadows and eyeliners, so I won't bore you with all that. I'll just talk everyday stuff….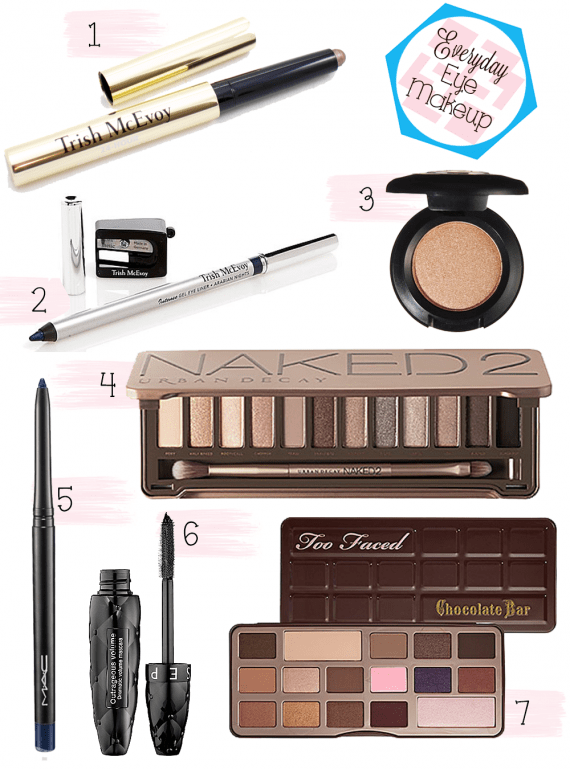 I just bought this Trish McEvoy 24-Hour Eyeshadow and Liner in Rose Quartz a few weeks ago, but have been using it nonstop. It's a super pretty color and it' goes on SO smoothly! You can use it as a shadow or a liner..and when you put it on you can smudge it, but once it sets it doesn't BUDGE! No creasing or smearing. Love a simple eye like this!
Also, I've been ALL about colored liner lately…and while I do love a purple , green or teal liner, I usually use my Trish McEvoy Intense Gel Liner in Arabian Nights or MAC Technakohl Liner in Auto-de-Blu most often. Both of these liners are fab.
As for eyeshadow I bounce back and forth right now between my Urban Decay Naked 2 Palette and my Too Faced Chocolate Bar Eye Palette. They are very similar in shades, but there are some that I love in my chocolate bar that aren't in the Naked 2 and vice versa. OR there is always my MAC Eye Shadow in All That Glitters that is THE PERFECT eye shadow color. For me, it's the one eye shadow I would choose if I could only use one.
Everyday mascara ALWAYS changes for me…but right now I am using Sephora Collection Outrageous Volume Mascara and I really like it.I would definitely buy it again!
And finally I am LOVING my
Josie Maran Argan Love Your Lips Hydrating Lipstick in Happy Honey. It's so moisturizing and really a pretty nude color! Actually I love pretty much all Josie Maran stuff…especially her Whipped Body Butter in Vanilla Apricot. OMG love.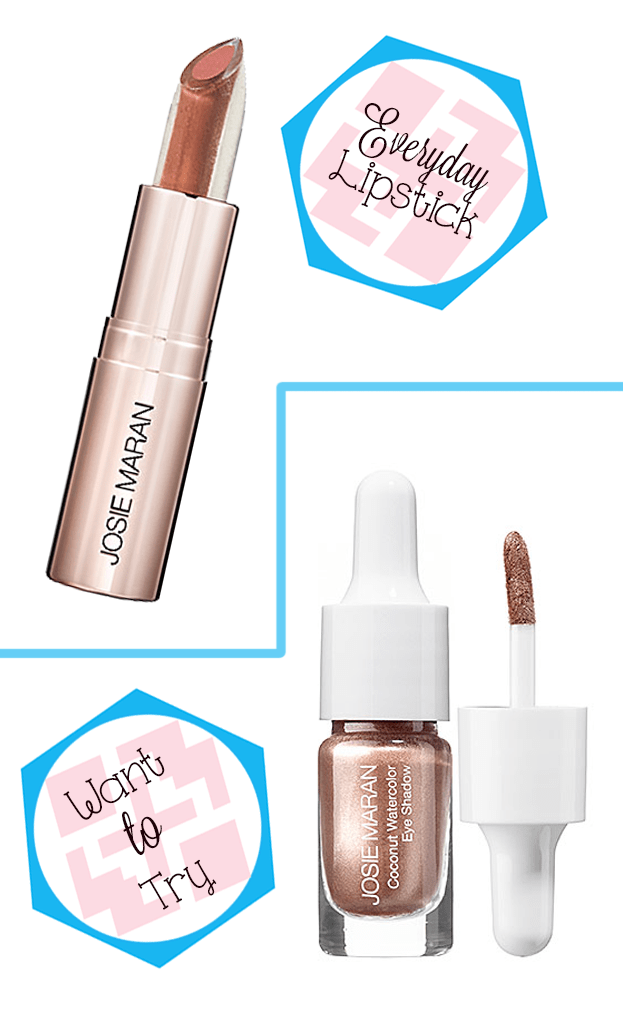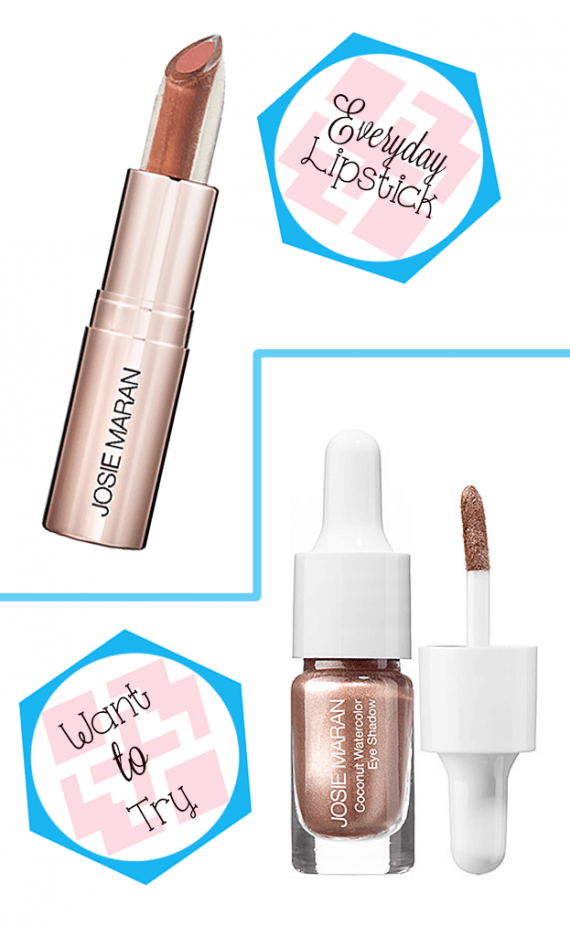 And she has these new Coconut Watercolor Eyeshadows out now that I can't WAIT to try!
Anyhow, there's my list of errday, go-to faves. I would LOVE to hear what products you are loving now!!