Fruity Pebbles are one of my favorite all-time sweet treats and definitely my favorite cereal. What's not to love? They're crispy, colorful and can double as sprinkles. Plus, they're my favorite addition to marshmallow squares.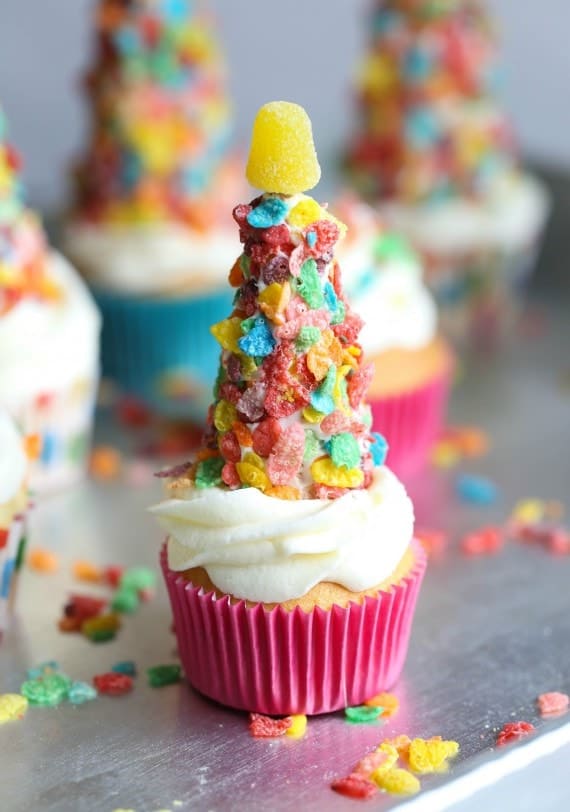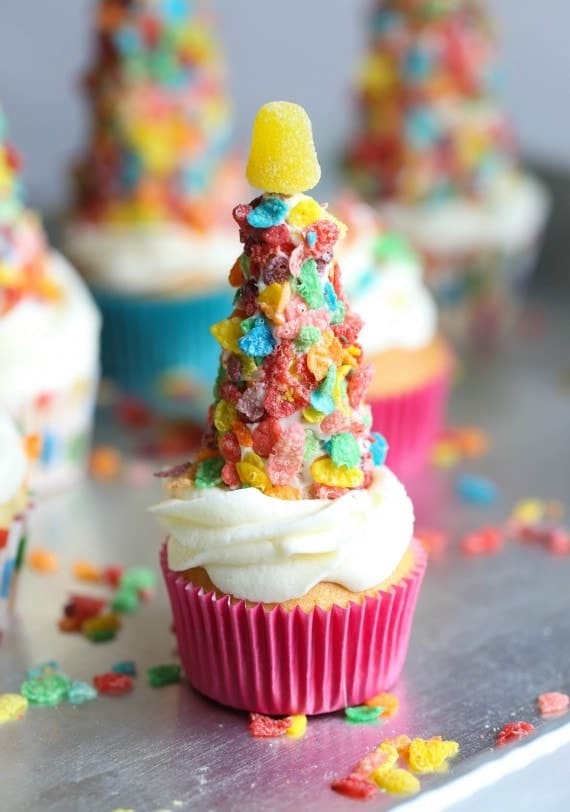 I decided to get a little crafty with my beloved Fruity Pebbles for the upcoming New Year's Eve holiday. We all know that cupcakes are the perfect party dessert…so I made plain old cupcakes extra festive.
Of course you could go simple…bake cupcakes, frost cupcakes and sprinkle on a little Fruity Pebble Confetti…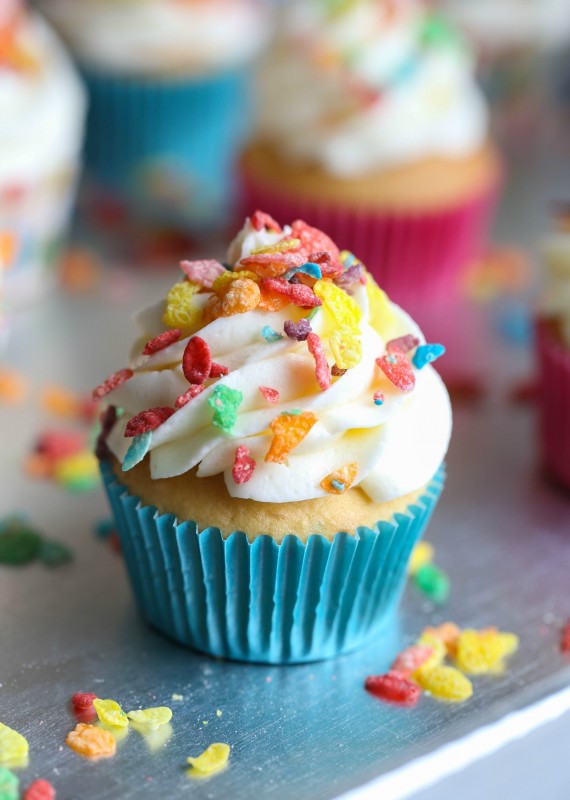 You could stop right there and all would be right in the world.
ORRRRRR you could go a few steps further and bake your cupcakes, hollow out a little well inside the cupcake and fill it with Fruity Pebbles for a confetti filled cupcake surprise…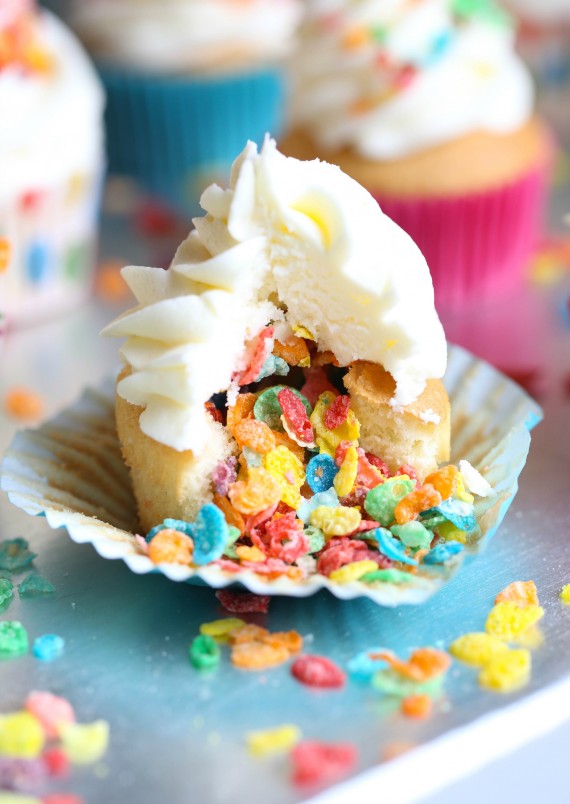 I seriously can't get over the cuteness.
But really let's go the extra mile today…ok?
Bake your cupcakes…fill them with fruity pebbles and then top them with a FRUITY PEBBLE PARTY HAT!
WHAT? YES!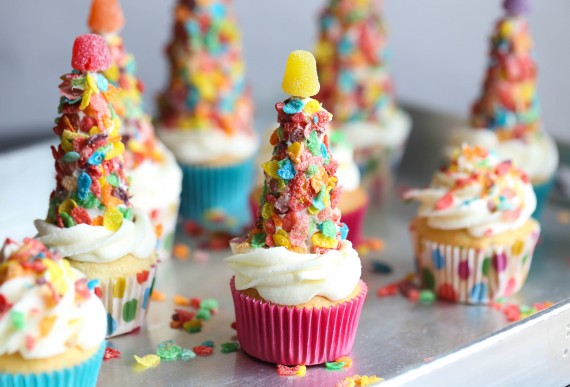 The process is pretty dang simple.
Like I said, bake your cupcakes (my vanilla cupcake recipe is amazing). Top it with some super yummy buttercream frosting. Then get some sugar ice cream cones.
I cut some of mine small and left some whole. They all turned out cute, but I liked the smaller "hats" better.
Just use a serrated knife to carefully cut the cones to size!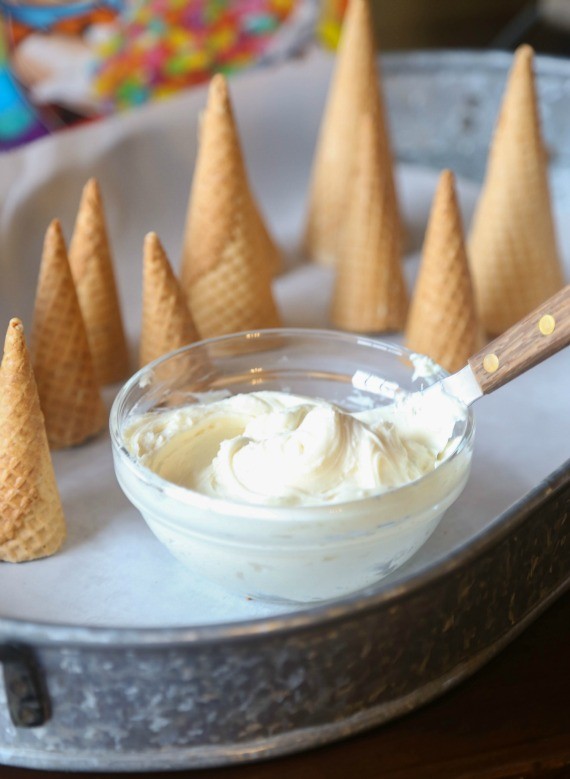 Then cover each cone with a layer of frosting and roll them in Fruity Pebbles!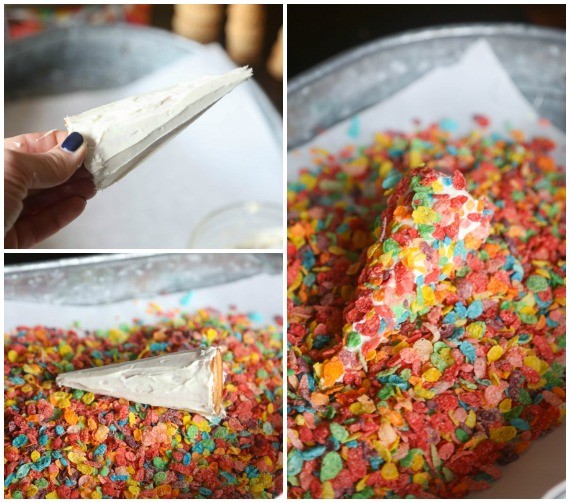 You could even crush your cereal to create a finer coating.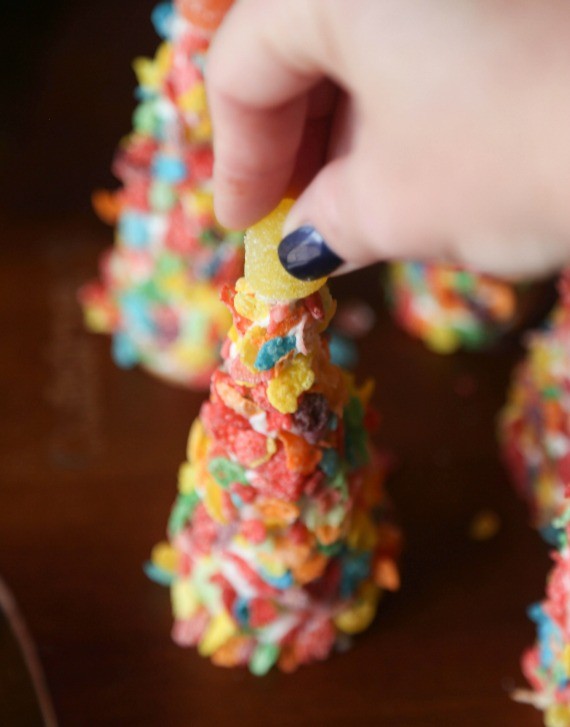 I carefully pressed a gumdrop on the top of each cone and then placed the cones on my frosted cupcakes!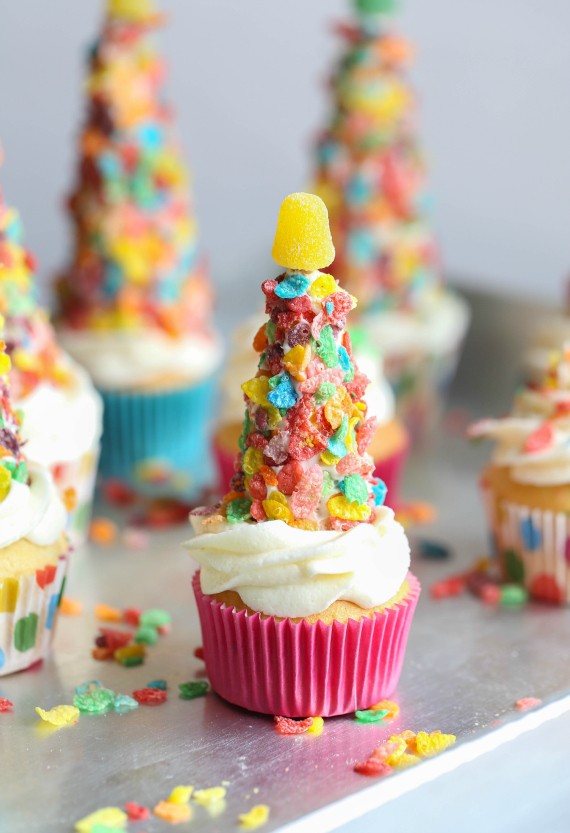 How fun and festive are these cuties?
You could easily use a boxed cake mix for the cupcakes too, if you prefer…but here are the links to the recipes I used:
TIP:
Make the "hats" the same day you will be serving them so they stay crispy!
*I partnered with Fruity Pebbles on these cupcakes. Of course you know I am a huge fan of Fruity Pebbles and appreciate the opportunity to work with brands I love.