German Butter Cake is a yeasted sheet cake is also known as butterkuchen. It's a classic German sweet cake recipe that has a gooey buttery topping and a sweet, chewy, base all dusted with powdered sugar.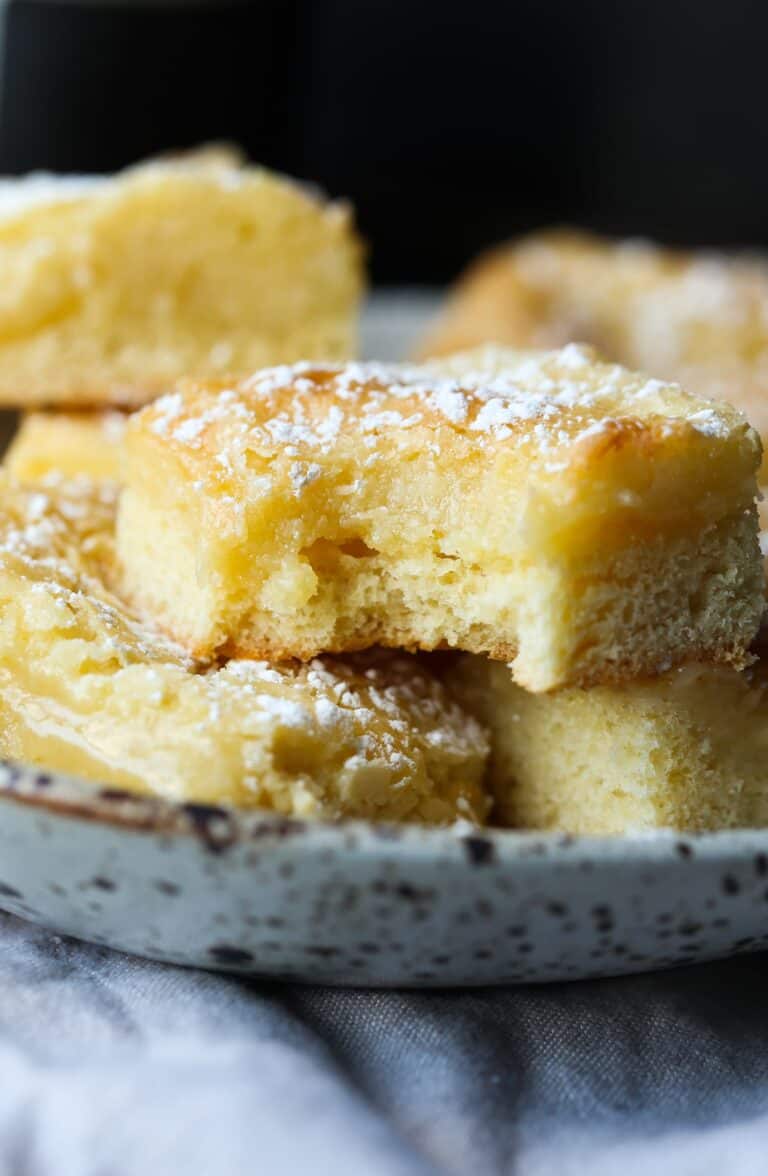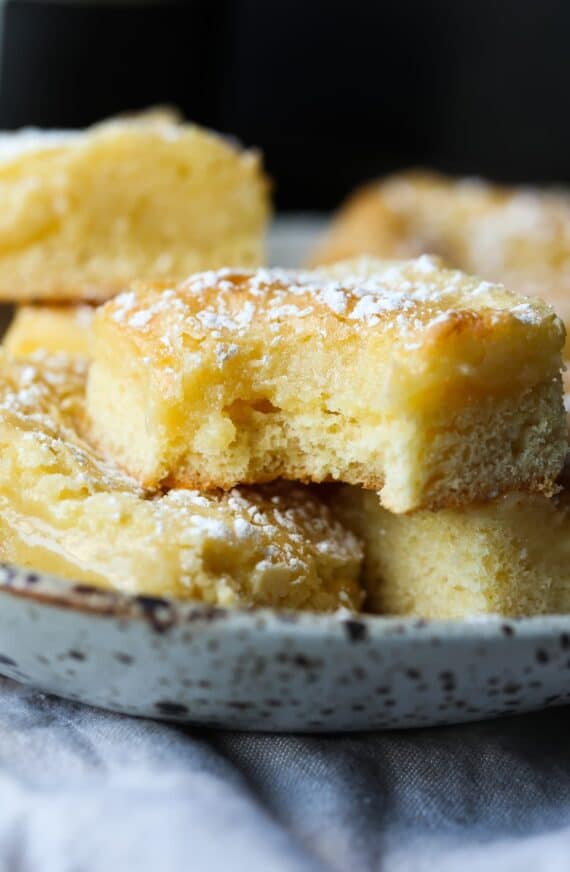 I know why you're here. You saw the words "butter cake" and that's all it took. I feel you. BUT this is actually a VERY different kind of recipe than I am used to making…in the coolest way possible.
Full disclosure, I am not German in any way…so I certainly hope this is authentic. But you know, authentic or not, it's delicious…which really is the most important. The base is a chewy, yeast cake, and the topping is an ooey-gooey, buttery layer, that gets crunchy on top when baked, but stays gooey on the inside!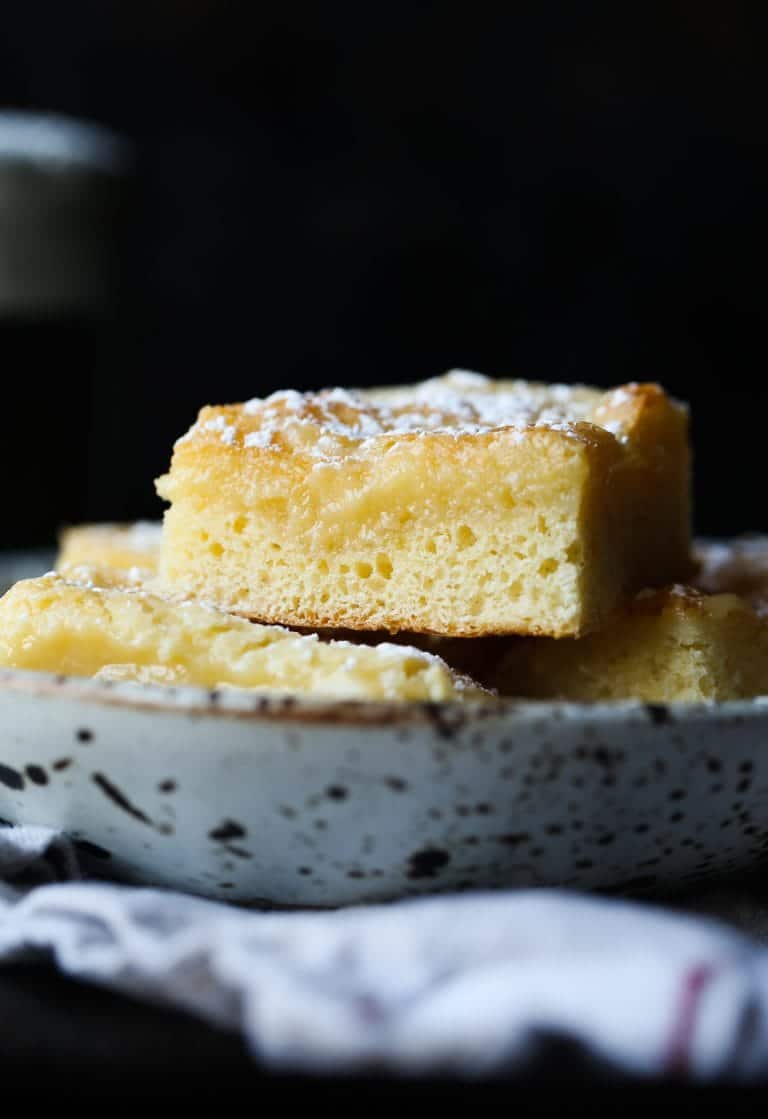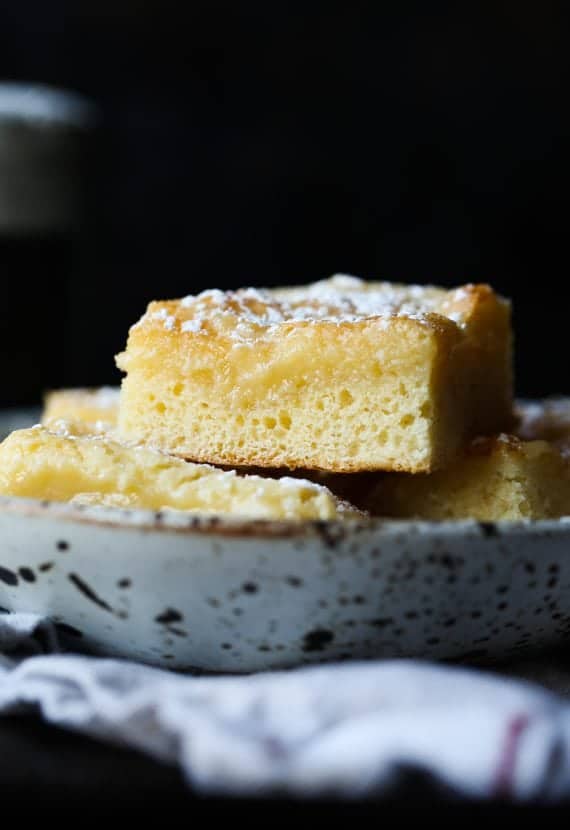 Oh, and you should absolutely top it with powdered sugar.
I've teamed up with my friends over at Imperial Sugar on this one, so for the FULL RECIPE hop on over to their site!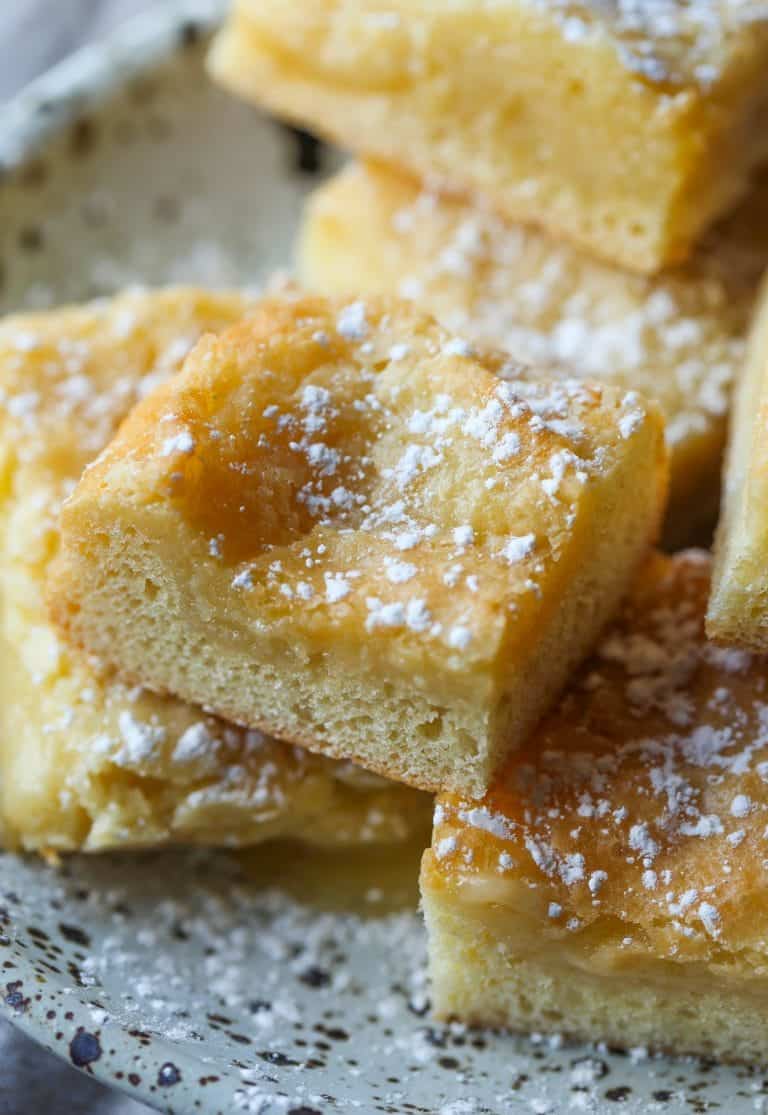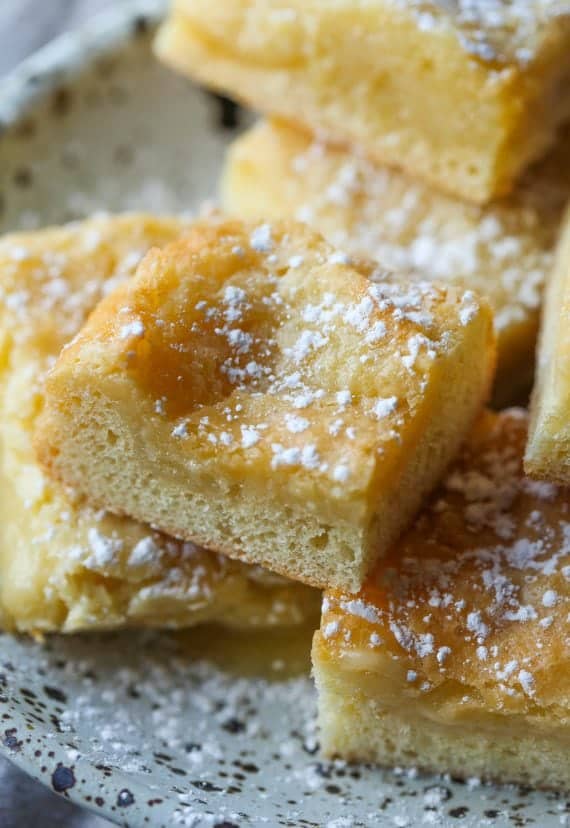 I can compare this to a sweet danish-type pastry, so grab a cup of coffee or hot tea and enjoy!
Hop over to Imperial Sugar for the FULL RECIPE.