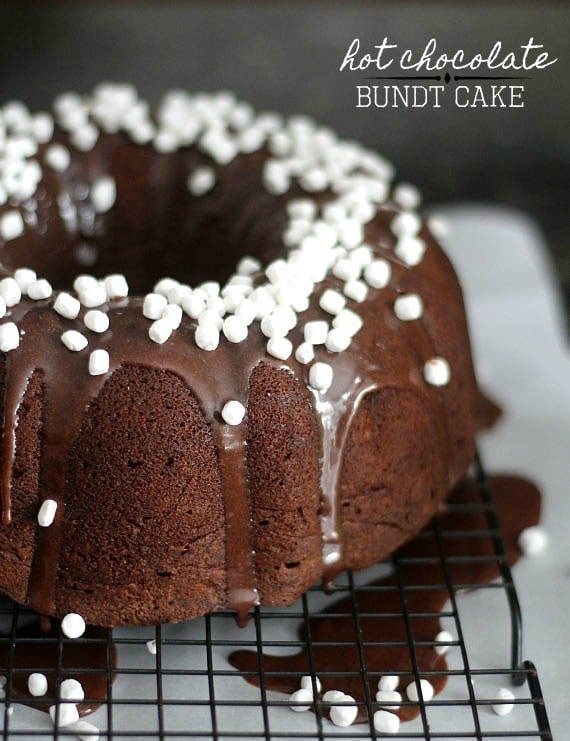 I shan't complain too much today.
I am in a warm house.
It's snowing mad men outside.
And I baked a cake. A cake with marshmallows on top.
And hot chocolate mix baked inside.
My husband blows snow (snow blows?) and I bake Hot Chocolate Bundt Cakes. Fair trade.
I have to preface this by saying my Bundt pan doesn't see the light of day too often.
I pull it out once a year or so and give it a hug, but besides that, it resides in the depths of my cabinet, back with that Giant Cupcake Cake pan I swore I would use.
But today I thought we needed to get reacquainted.
Let's talk bundts.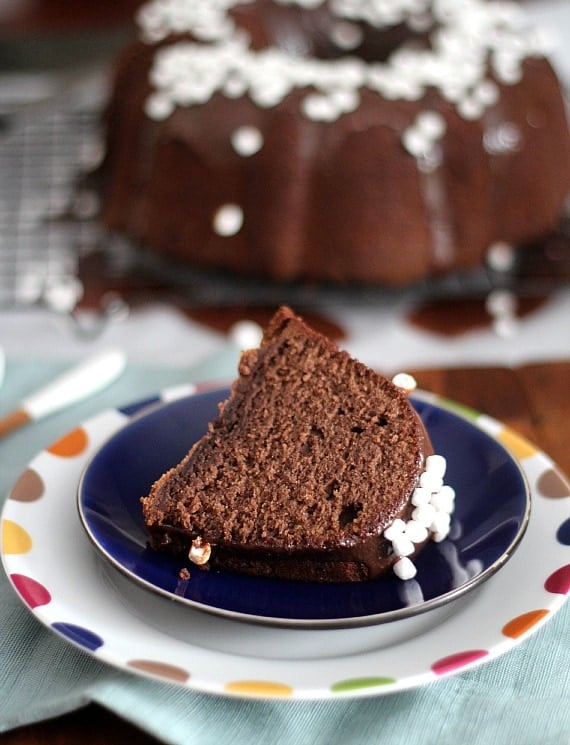 This cake is a dense, chocolatey pound cake…although I put glaze all up on it, I also recommend adding a bit of whipped cream. I mean.
But let's start at the beginning…kay?
Sift your dry stuff together. I am normally a lazy sifter, or a not-at-all sifter…but whenever I use cocoa powder I make sure to sift. Those lumps are stubborn little buggers.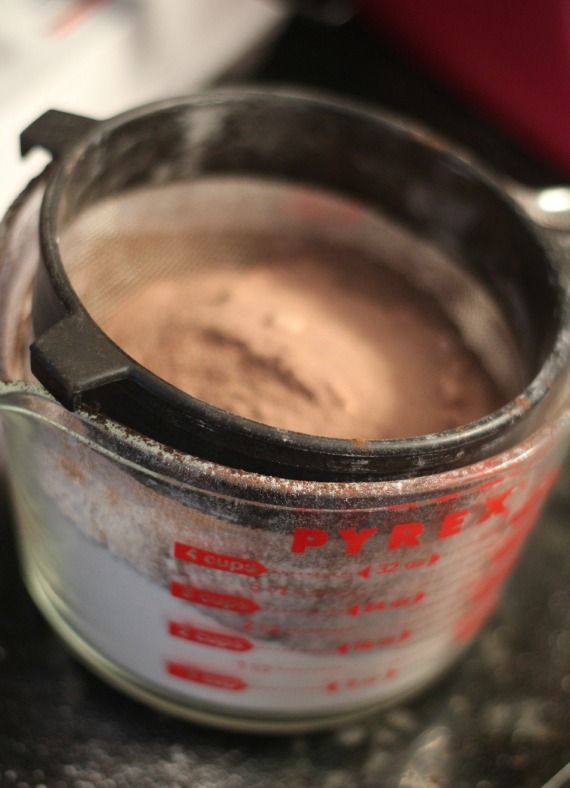 Next mix some butter, cream cheese and sugar together. Told you it was good.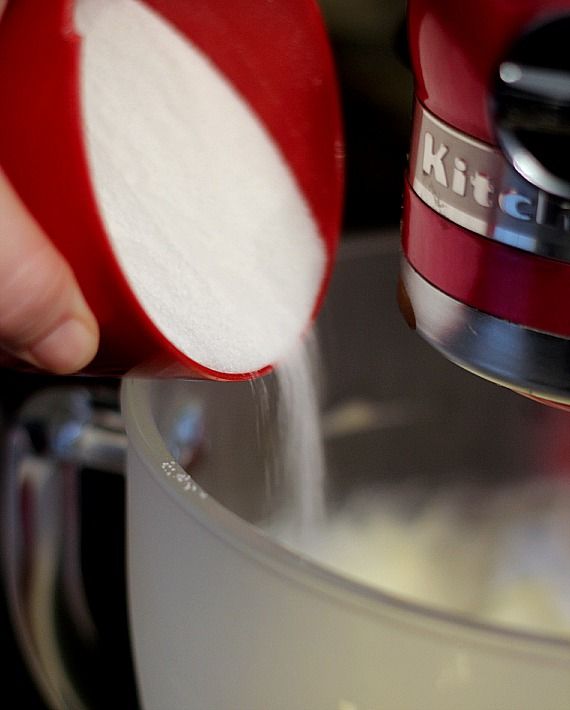 Then I decided to amp up the chocolate a lil' bit. I melted 3 oz of this unassuming Symphony bar. Milk Chocolate dun done.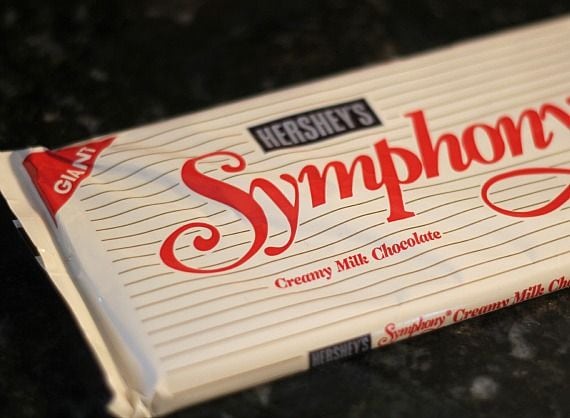 Just mix that on it.
My little helpers were ready to get in on the action for this part. They can smell milk chocolate from 100 yards away.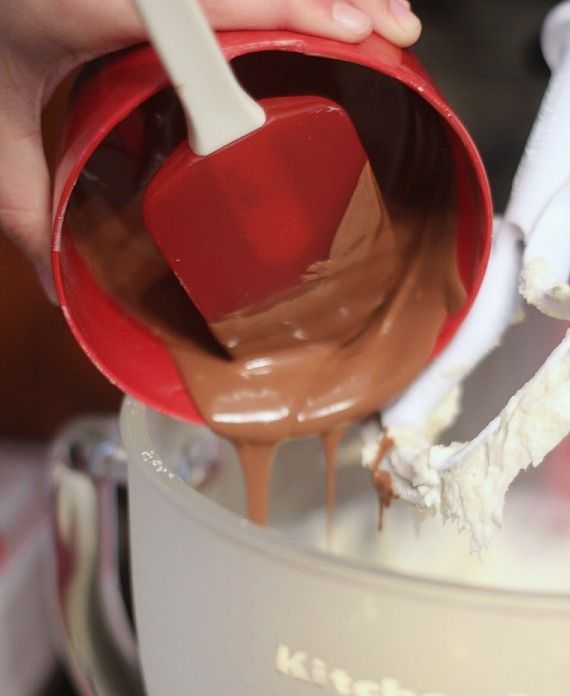 Mix it on in…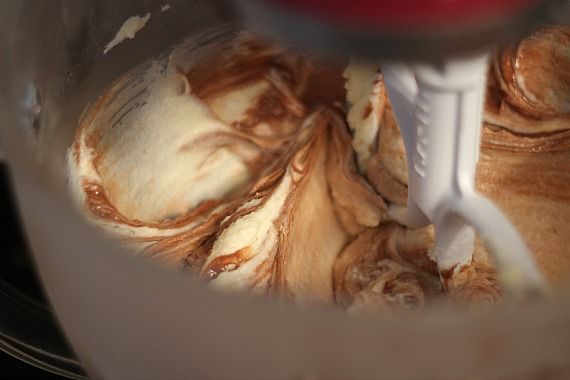 Next, add your dry ingredients and mix it up.
Spread all that into a heavily greased bundt pan. HEAVILY. GREASED. PAN. Hear me? No stuck Bundts on my watch.
I think this is why Bundt and I don't get along so well. I have had many a stuck Bundt…forcing me into Bundt depression and leading me to curse the Bundt all the way back to his cousin the cupcake pan, where they live in dark, acrimonious silence for 364 days of the year.
Anyway. Spread the batter.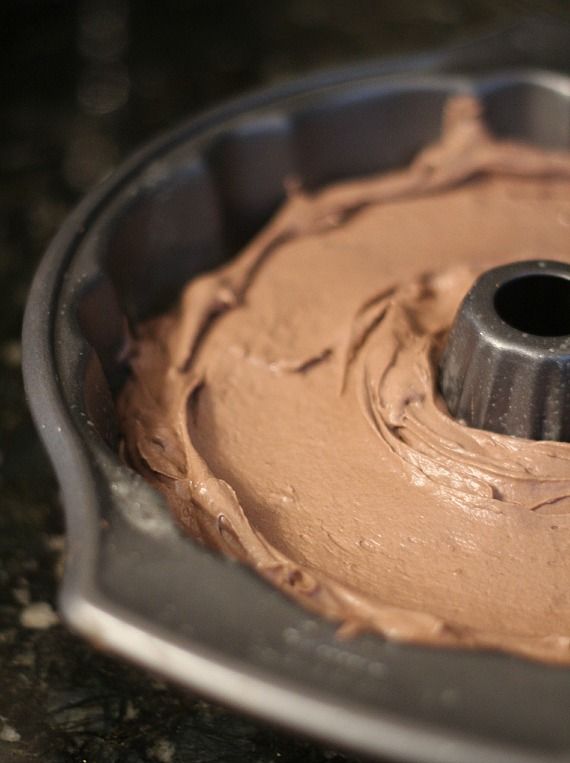 Bake for an hour until it's set and a toothpick comes out clean.
Let it cool in the pan and then.
And then…
Turn it upside down and bargain your first born for an unstuck Bundt.
You better believe I sang a song of praise and glory when this guy cam out looking like this…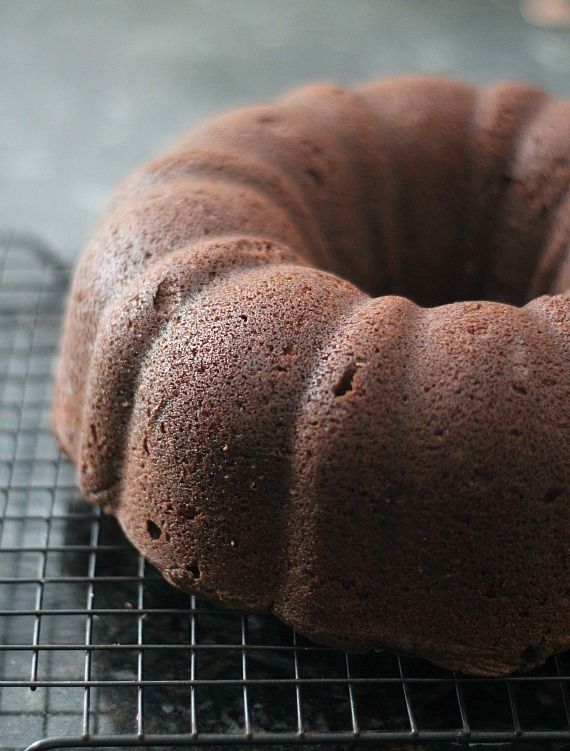 But let's pretend you didn't heed my warnings.
And your bundt stuck.
Don't cry or go into a Bundt-induced depression.
Just glaze.
Glazeeeeee.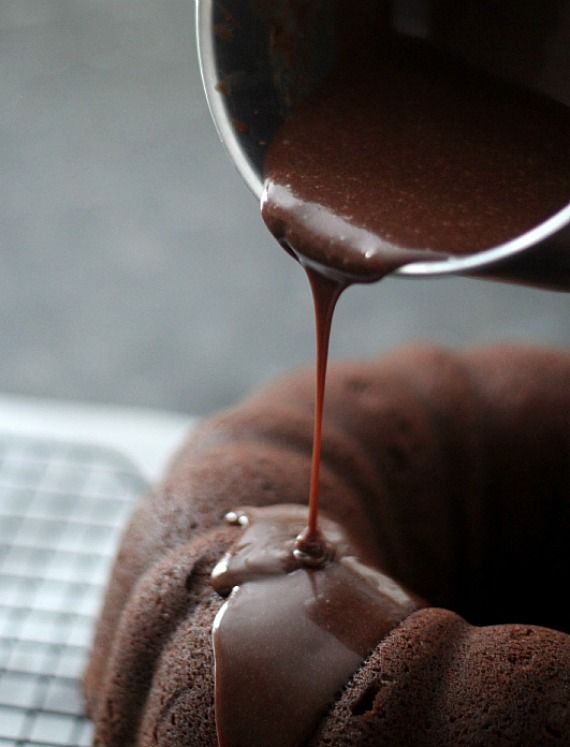 A good glaze is a problem solver.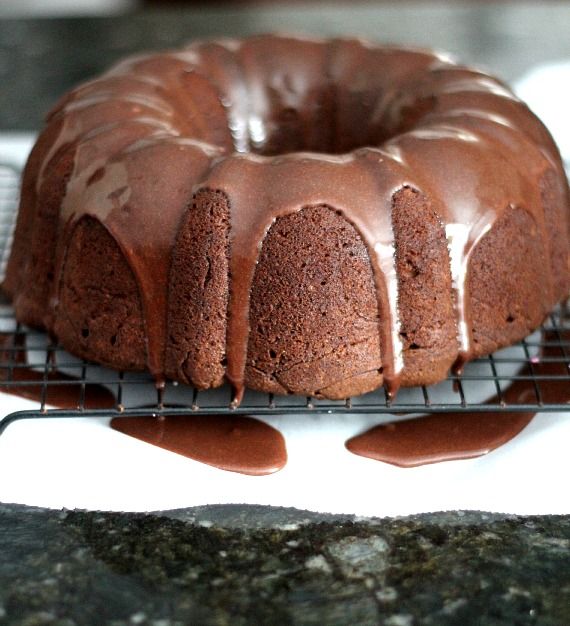 And if you're still feeling down? Marshmallow garnish, friends.
See? It all works out.
You better bet this was good.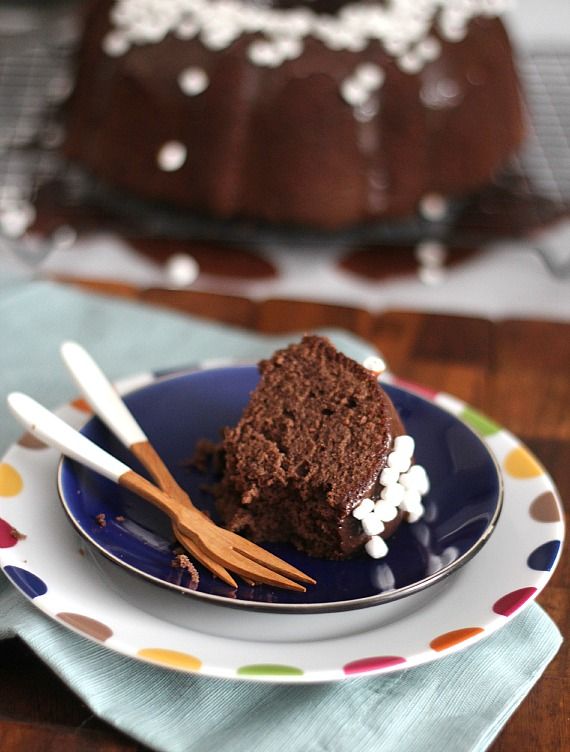 Now, if I haven't convinced you to get off your Bundt and get baking (I just said that), here are a few more recipes I suggest you try…
Mountain Dew Cake. Dew it. I'm sorry, there's no excuse for that one.
Cream Cheese Filled Cinnamon Roll Monkey Bread
Print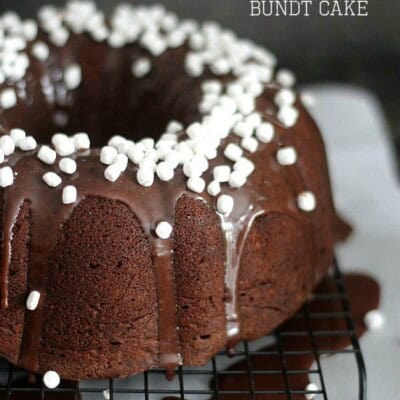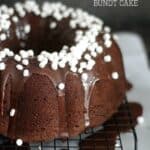 ---
Cake
2 1/4 cup

flour

1 tsp

baking soda

1/4 cup

cocoa powder (I used Hershey's Special Dark)

1/2 cup

dry hot chocolate mix

1 cup

butter, room temperature

1

(8 oz) block cream cheese

2 cups

sugar

3 oz

milk chocolate, melted

5

eggs

2 tsp

vanilla
Glaze
6 oz

milk chocolate

2 Tbsp

dry hot chocolate mix

1/4 cup

heavy cream

1 tbsp

butter
---
Instructions
Preheat oven to 325°
Spray 10″ bundt pan liberally with baking spray.
Sift together flour, baking soda, cocoa powder and hot chocolate mix. Set aside.
In large mixing bowl (or stand mixer) cream together you butter and cream cheese until smooth. Add in sugar and beat on medium about 2 minutes until light and fluffy.
In microwave safe bowl, melt milk chocolate on 50% power in 30 second increments, stirring after each. Add to butter mixture and mix until incorporated.
Add in eggs, one at a time, mixing well in between each and then add vanilla.
Turn mixer to low and slowly add in your sifted dry ingredients.
Mix ingredients until incorporated. Don't over mix.
Fill your pan with batter and bake for 1 hour, or until toothpick comes out clean.
Let cool in pan and then transfer to wire rack.
Glaze
In small saucepan over low heat melt milk chocolate, 2 Tbsp dry hot chocolate mix, heavy cream and butter together until melted, stirring frequently.
Remove from heat and let sit for 10 minutes.
Pour over cooled cake.
Garnish with mini marshmallows or Marshmallow Bits
---
Notes
store airtight for up to 2 days.
Want To Save This Recipe?