I have a little bit of OCD.
I think everybody has it an eensy bit, right?
Like, for example…
Every time I drive past an 18 wheeler on the highway I count the tires. Every. Time.
I'm not sure what deep rooted issues I have that's caused tire-stress…but I count them. Just to make sure.
Also, whenever I go into a public restroom by myself I look in every stall to make sure there are no hobos or serial killers hiding out, crouched on top of the toilet ready to kill me as soon as I drop trou.
I blame that little quirk on Harry Connick…did you ever see that movie Copycat? Well, if you don't want bathroom-stall-checking OCD, don't watch it, kay?
Annnd I might be slightly obsessive compulsive about not eating purple candy, the way my sheets are folded before I can get into my bed and my magazine reading ritual…but I am not going to bore you with all my crazy.
So yeah…I have a few weird little issues that have plagued me for many years. I don't really see a time in my future where I'll suddenly start eating purple candy or drive by an 18 wheeler and not count the tires or, (gasp) dare to relieve myself in an unchecked public restroom.
Sometimes to ease the pain of being me I self medicate. With cake. Made from Mountain Dew.
I should basically be a doctor, so I can prescribe cake.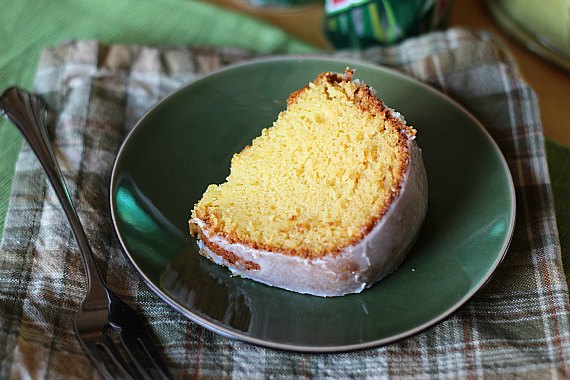 Now this cake looks unassuming. Just a regular old bundt cake. But looks can be deceiving. I mean, I think I look pretty regular, boring even…but as we have already established I am mad-crazy. Just like this cake. Get to know it a little and you will see…
It is easy and cozy and lemony and delicious. Mad-crazy good.
Make it. Love it. Embrace the crazy.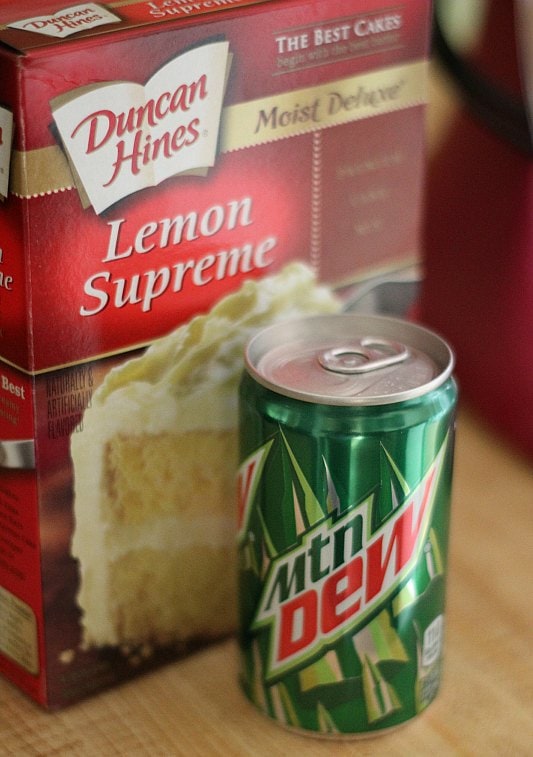 You'll need a lemon cake mix and a 12 oz can of Mountain Dew.
Mix that together with the usual cake stuff…eggs, oil…
And pour it into a prepared bundt pan.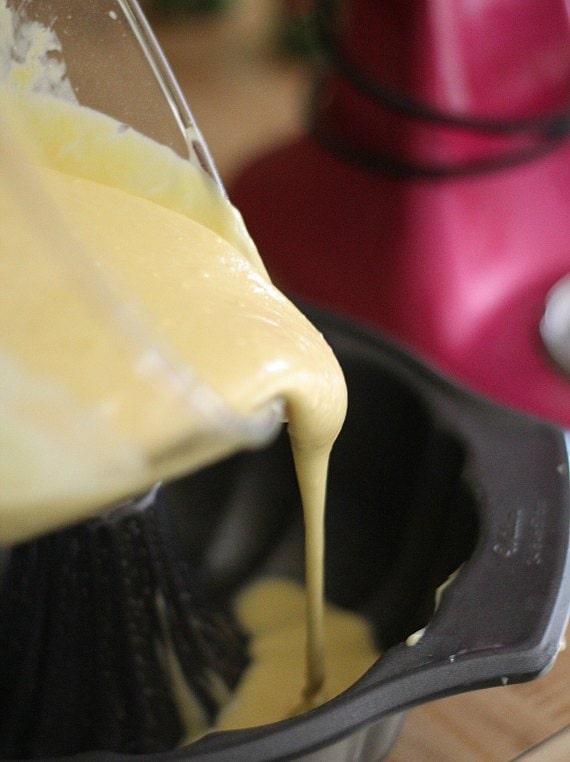 Bake it and let it cool.
Next, a cake is just not a cake without some sort of sugary coating, so mix together a little extra Mountain Dew and some powdered sugar.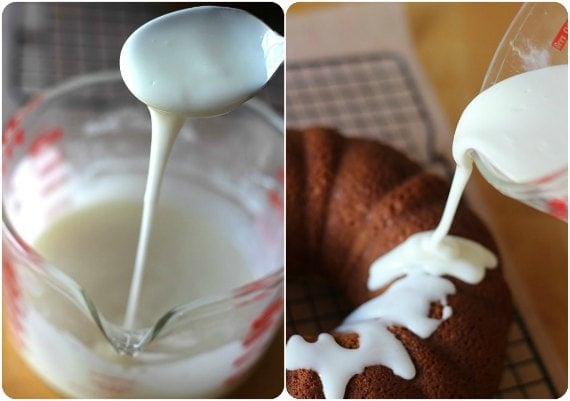 Pour it over the top and watch it drizzle down the sides.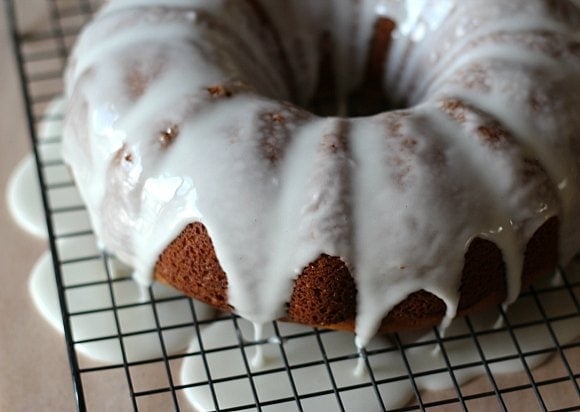 Let the glaze set and eat a slice or 6.
If anyone asks, tell them you're taking your medicine.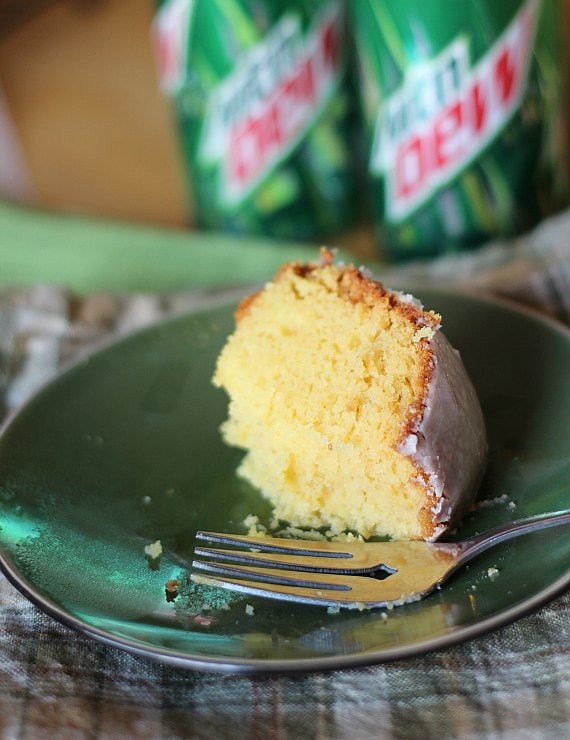 Print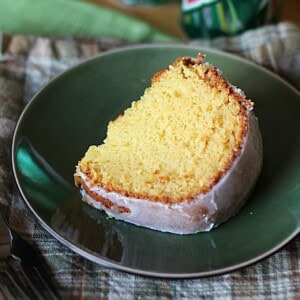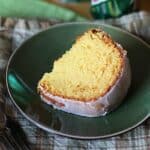 ---
Ingredients:
Cake:
1

(18.25 oz) box Lemon Cake

1

(12 oz) can Mountain Dew

4

eggs

3/4 cup

vegetable oil
Glaze:
3 cups

powdered sugar

1/4 cup

+

1 Tbsp

Mountain Dew
---
Instructions
Preheat oven to 350°
Spray bundt pan with cooking spray.
With your mixer combine the cake mix, the MOuntain Dew, the eggs and the vegetable oil. Mix on low for 30 seconds and then turn speed up to medium and continue mixing for 2 minutes.
Pour cake batter into prepared pan and bake 45 minutes, until cake is set and toothpick comes out clean.
Let cool in pan for 10 minutes and then transfer to wire rack to finish cooling.
When cake is cooled prepare glaze.
Glaze:
Mix 3 cups powdered sugar and 1/4 cup plus 1 Tbsp Mountain Dew together in a medium bowl.
Stir until there are no more lumps.
With cake on wire cooling rack, place a piece of wax paper underneath, so when you pour the glaze over the cake you catch the excess.
Pour glaze on top of cake allowing to coat the sides of the cake.
Serve when glaze has set.
---
Notes:
Store in an airtight container for up to 3 days.
Want To Save This Recipe?