Malted Milk Fudge is the creamiest chocolate fudge, made with a little malted milk powder and topped with Malted Milk Balls! This is the best fudge recipe ever! So many of you ask me for my favorite fudge recipe, and this is it!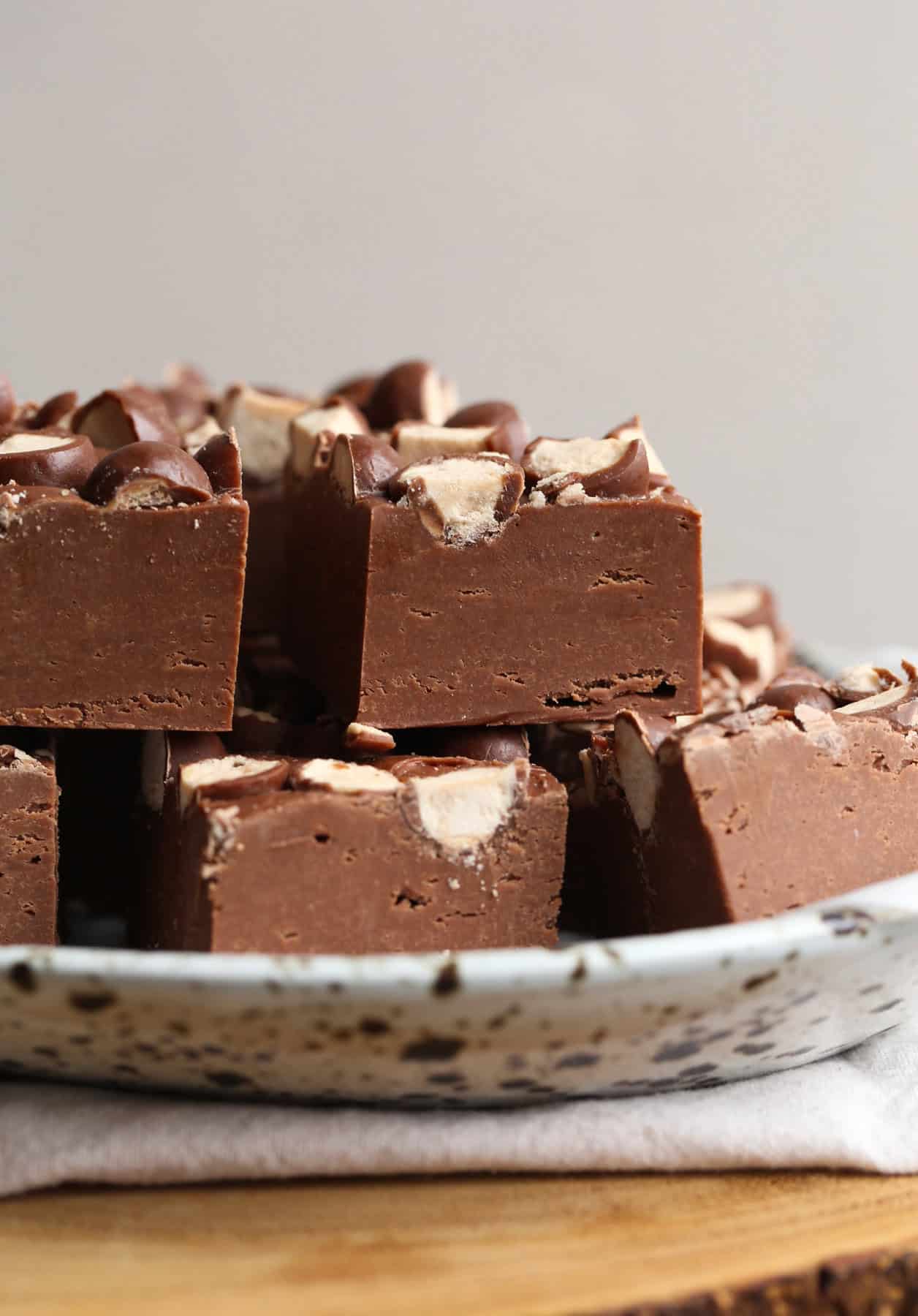 Malted Milk Fudge Is SO Good!
I am obsessed with this fudge recipe. It includes malted milk AND is topped with malted milk balls, like Whoppers, which you can absolutely leave off if you prefer. The fudge is so creamy and rich and the malted milk just adds a depth of flavor that you can't really put your finger on, but it's delicious!
PRO TIP: The longer the fudge sits (or if you refrigerate it, the malt balls will get chewy, so if you plan on making this in advance you might want to leave them off.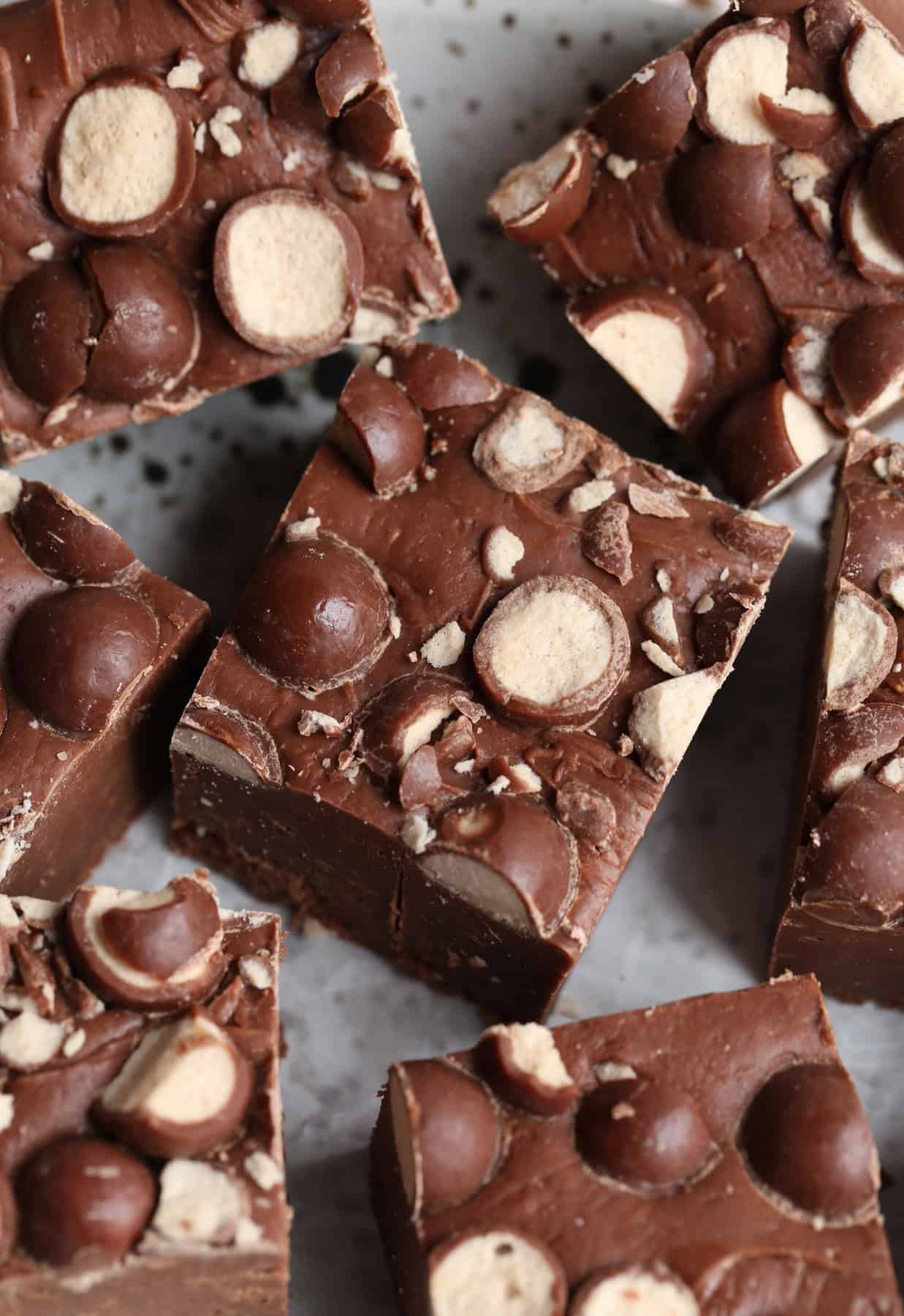 How To Make The Best Fudge
The best fudge recipes are thick, sweet and creamy, and this Malted Milk Fudge does NOT disappoint! Some fudge recipes can get grainy or crumbly. There are a few reasons this can happen…
You must cook the sugar and milk mixture together until it reaches 240°F. But don't bring the mixture to a boil too fast! Medium heat will be plenty!
Also to prevent grainy fudge, once you get the mix mixture to 240°F you will pour it into the mixing bowl with all the chocolates. This mixing part is very important because beating stretches the sugar crystals and that stops them from reforming. Mixing your fudge with the mixer will absolutely give you a smoother fudge.
If for some reason your fudge still went grainy you can fix it! Put the grainy fudge back into the pan along with a little water and cream to loosen it up. Over medium-low heat, melt the fudge back down to a liquid and re-boil it to 235°F. Heating the mixture slowly instead of quickly is definitely the key to success!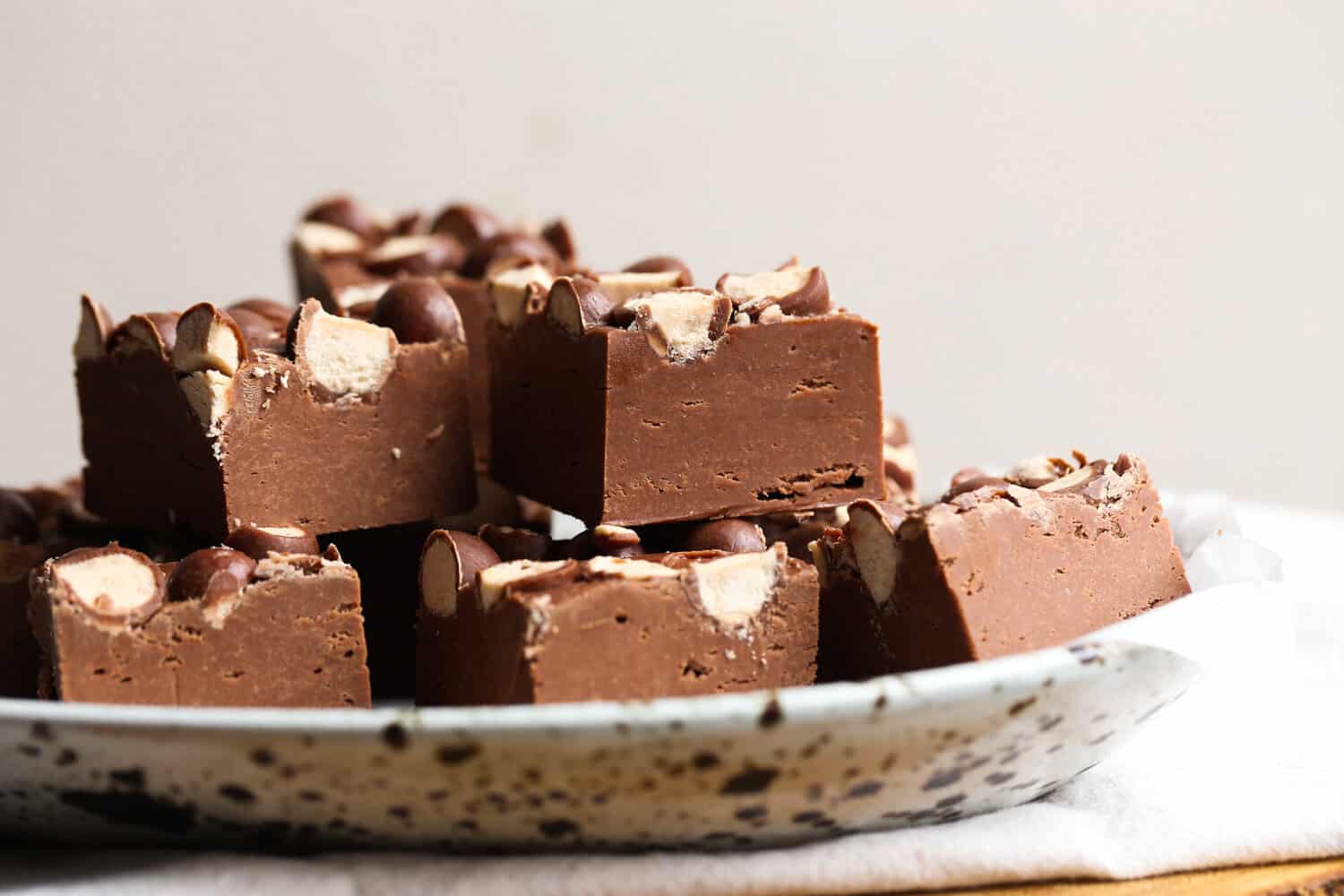 And like I said before, this Malted Milk Fudge Recipe can easily be made without the malted milk balls on top. The malted milk in the fudge just gives it a slight depth of flavor!
I teamed up with my friends over at Imperial Sugar for this recipe today. The full recipe can be found over at their website!
AND if you missed any of the first 10 day of Christmas Cookies, get caught up!!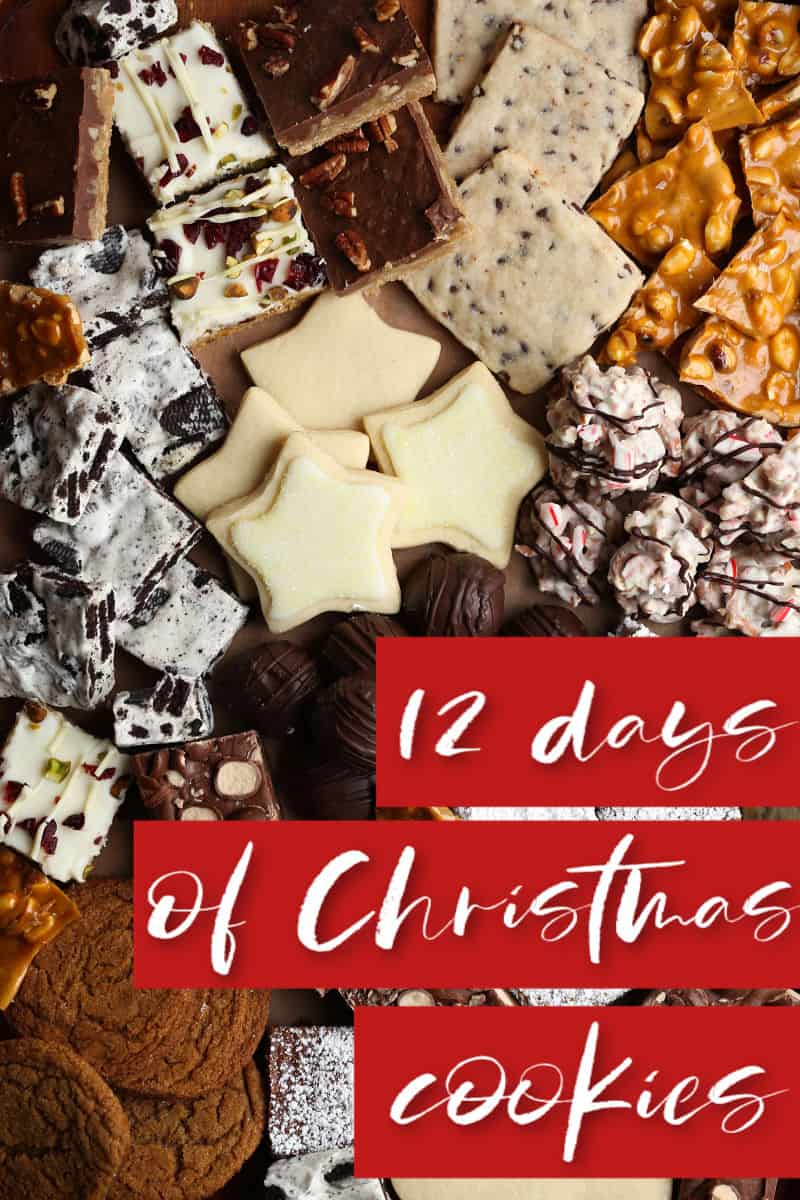 Day 1: Easy Cut Out Sugar Cookies
Day 2: Crock Pot Peppermint Pretzel Candy
Day 3: Chocolate Chip Shortbread
Day 4: Peanut Butter Balls
Day 5: Cookies and Cream Marshmallow Bars
Day 6: Gingersnap Cookies
Day 7: Cranberry Pistachio Bliss Bars
Day 8: Frosted Egg Nog Cookies
Day 9: Black and White Cookies
Day 10: Chewy Noels