2 Ingredient Jello Yogurt Bites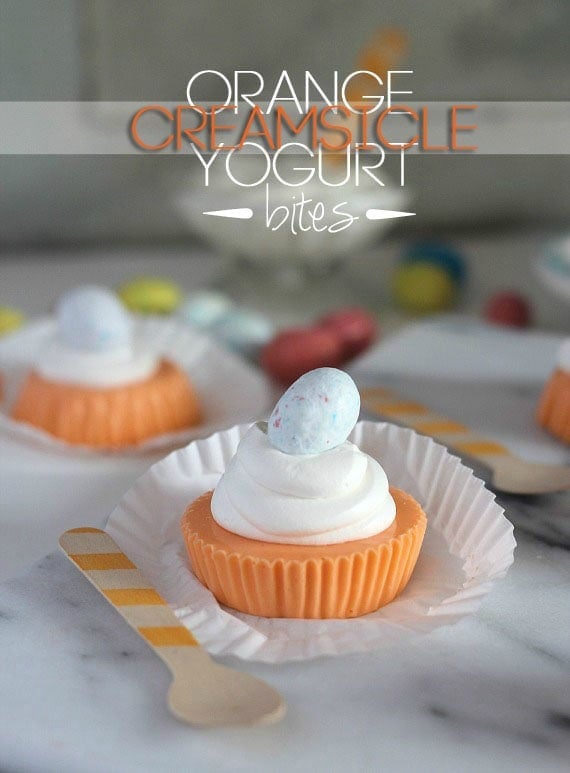 I made these 2 Ingredient Jello Yogurt Bites.
In basically 5 minutes. I promise you. I even made this little video to show you how I did it! I used Strawberry Jello in the video, but you can use any flavor you like!
They are the funnest.
A while back I got this amazing box full of yogurt. Since then I have had so much fun playing with yogurt in recipes…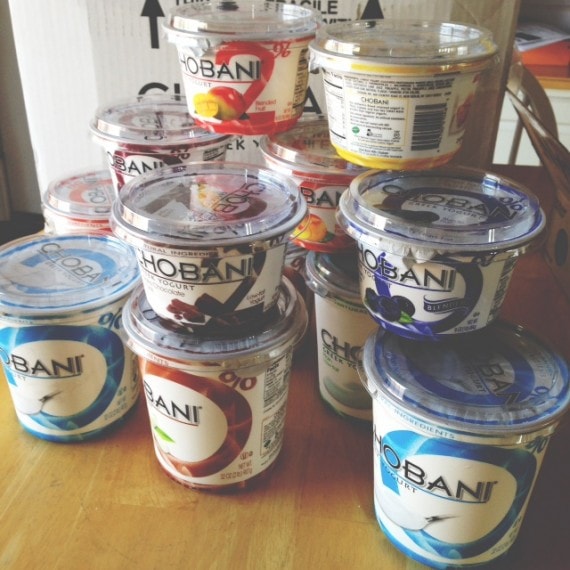 And honestly since yogurt is one of our favorite snacks here, I thought making something yogurt-ish that we could grab and eat with our hands would be extra fun.
We're all about hand-eating over here.
Enter these 2 Ingredient Jello Yogurt Bites. I made mine "Creamsicle" flavored using vanilla yogurt and orange jello! They're so simple, and totally yummy. Plus you could mix and match the flavors to make everyone happy…AND they're loaded with protein from the yogurt and fat free!
I mean, that is unless you top them with whipped cream, which I did. And also a piece of candy….guilty again.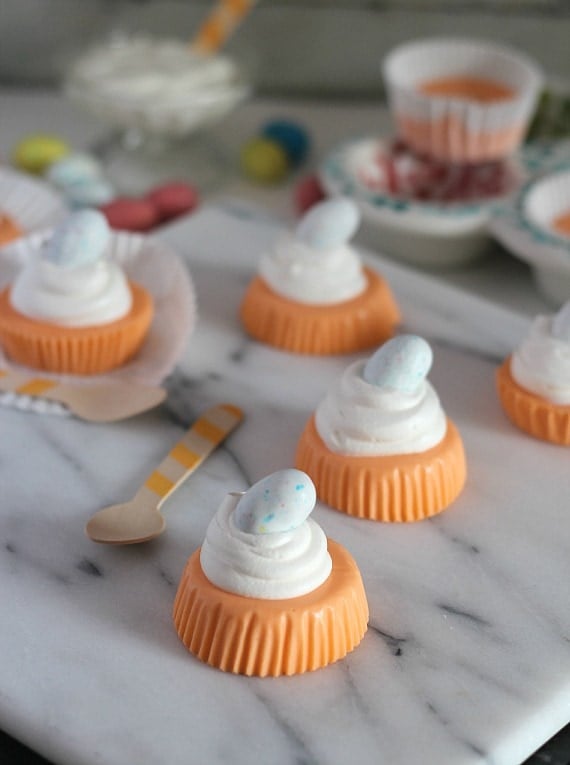 Here's what you do…
Grab some yogurt and a pack of Jello.

Mix 1 1/2 cups of vanilla yogurt with one pack of Jello.

Stir that together and then microwave it for 2 minutes, stirring after each minute…you want to dissolve the sugar.

Then scoop the mixture into cupcake liners…

You could also use mini cupcake liners for bite-sized treats!
Chill that for at least an hour and then you're done.
Honestly, that's it.
If you are feeling fancy top with a little whipped cream or Cool Whip.
And of course candy…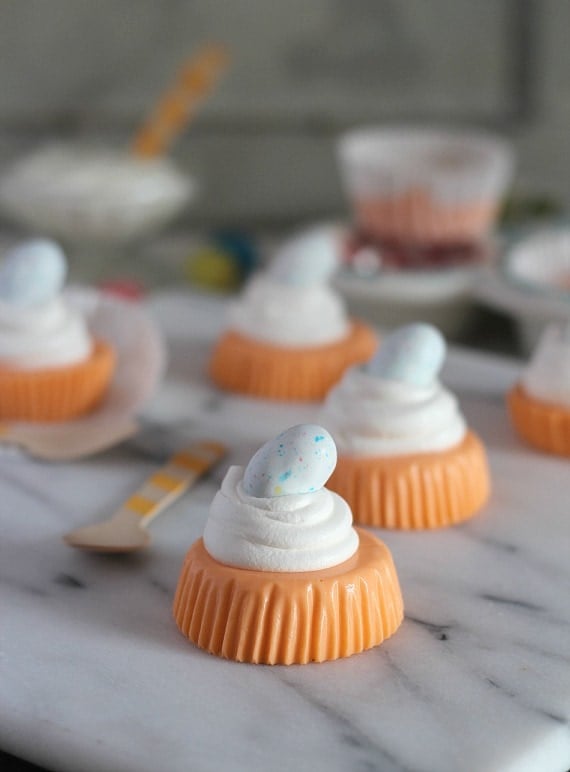 So easy and simple!
Print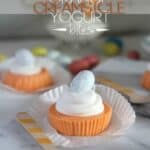 Orange Creamsicle Yogurt Bites
---
Description
makes 6 yogurt cups
---
Ingredients
1 1/2 cup

s Vanilla yogurt

1

(3 oz) package of Orange Jello mix
*optional, whipped cream to top
---
Instructions
Line a muffin tin with 6 cupcake liners.
In a medium microwave safe mixing bowl, combine yogurt and Jello mix, stirring to combine.
Microwave on high for 2 minutes, stirring after each minute.
Fill each cupcake liner with about 1/4 cup of yogurt mixture.
Chill cups for at least an hour until set.
---
Notes
You can easily mix and match different flavors or yogurt and Jello.
Also, try making them in mini cupcake liners as well for a more bite-sized treat!
Store in an airtight container, refrigerated for up to 3 days.
Adapted from Jello
Save
Save