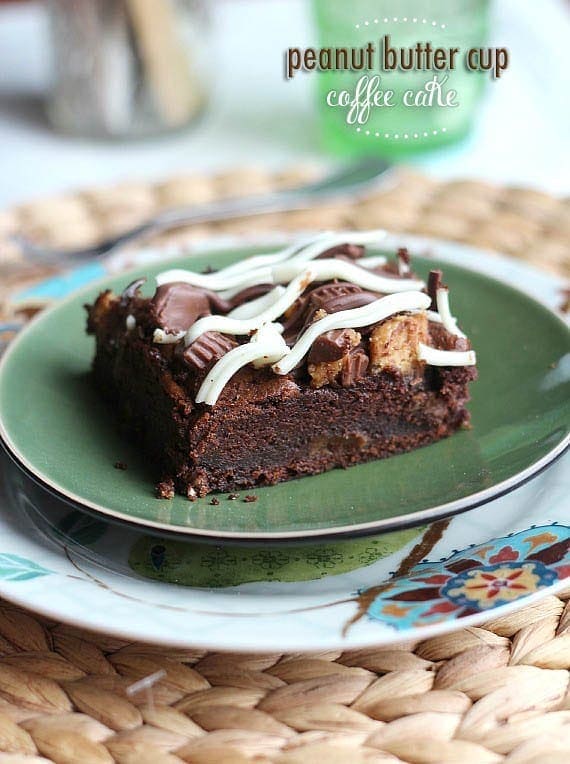 Cake for breakfast is an important part of my day.
Many mornings it actually saves my sanity.
I mean, I know everyone is drinking those green juice things, and while I drink those too, on occasion, I really have found that cake in the morning is better for my health.
Especially chocolate cake with peanut butter cups.
And when you call a cake "coffee cake", it's perfectly acceptable to enjoy pre-10am.
The universe says so. I mean, I didn't invent coffee cake. I just follow along with the masses.
And another thing…
Make it.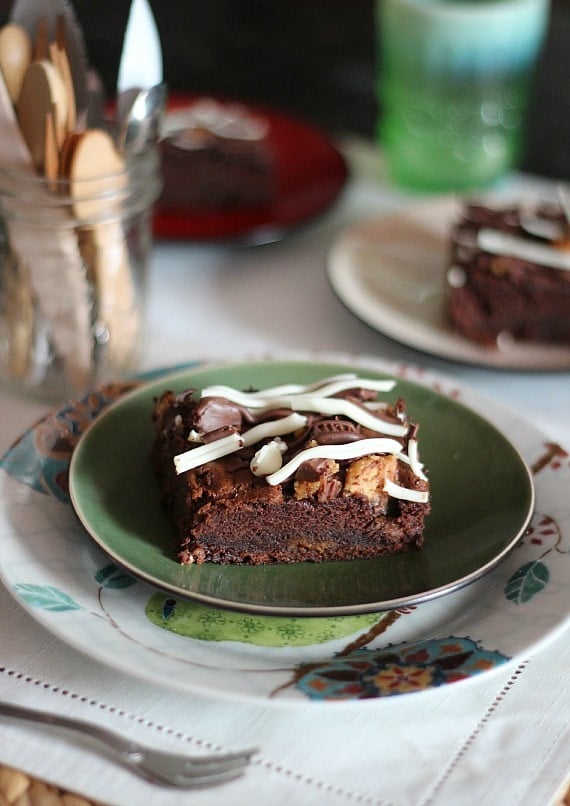 Peanut Butter Cup Chocolate Coffee Cake.

The cake is super yummy, starting with a whopping 2 cups of sour cream in the batter…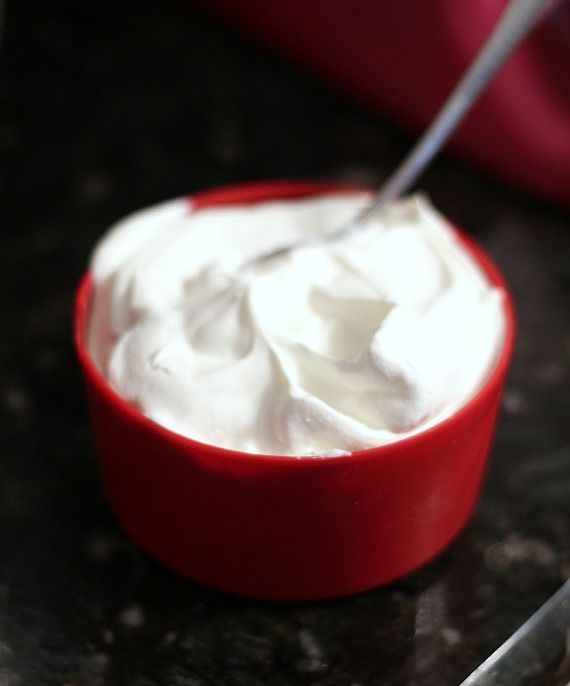 And also you use Devil's Food Cake mix and pudding.
There is no way that this could be bad.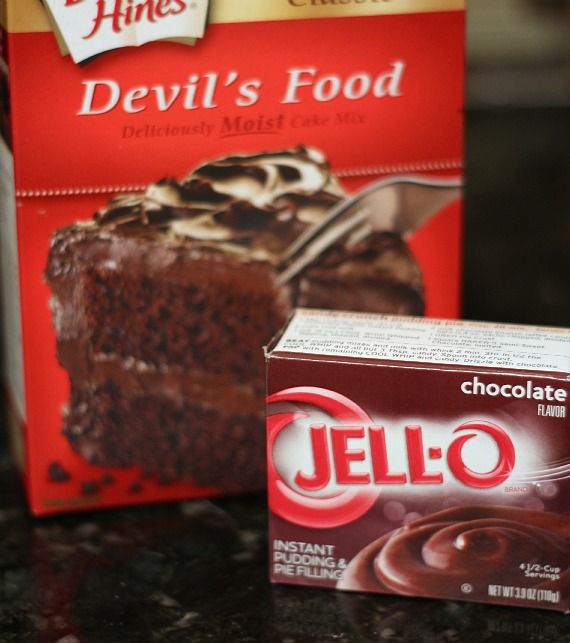 The batter is ridiculous. Stupid good.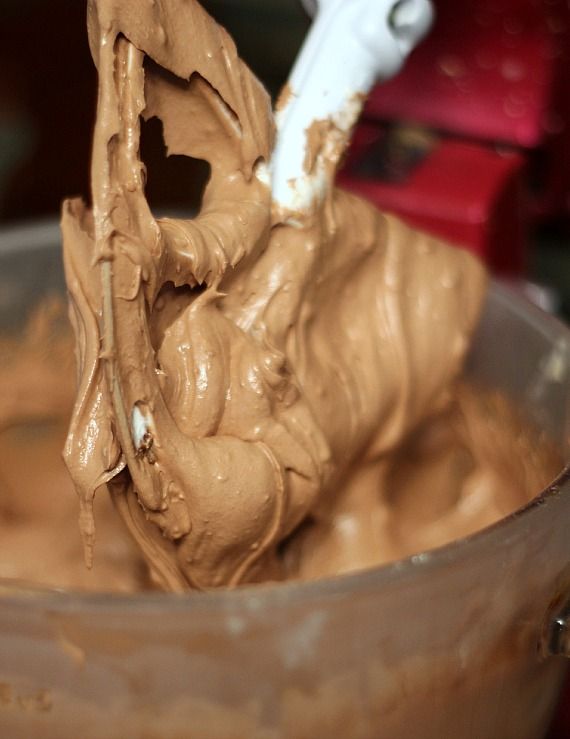 After you sample a respectable amount of the batter, spread what's left into a 9×13…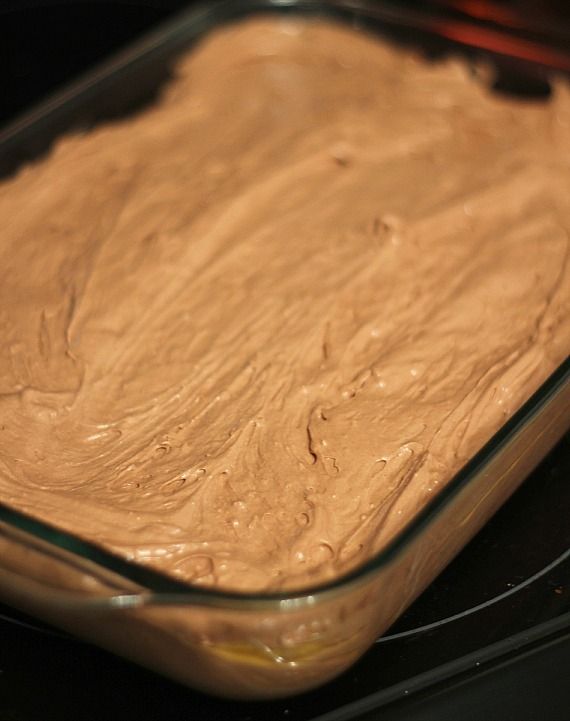 Bake it up.
Don't forget about your peanut butter cups. Like that's possible.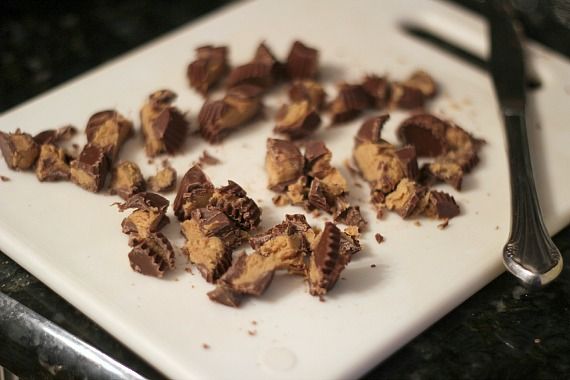 And when the cake is baked, sprinkle those on top of the cake…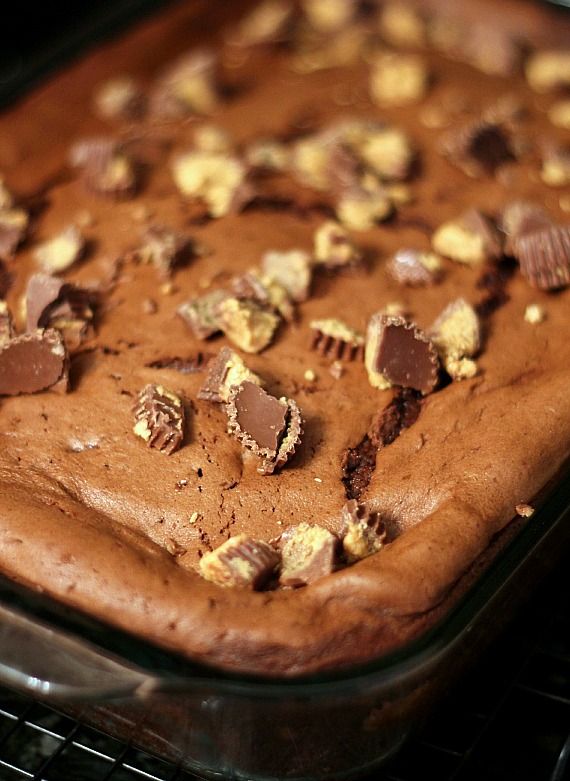 Then, to make it extra pretty, melt some white chocolate and drizzle that all over the toppity top.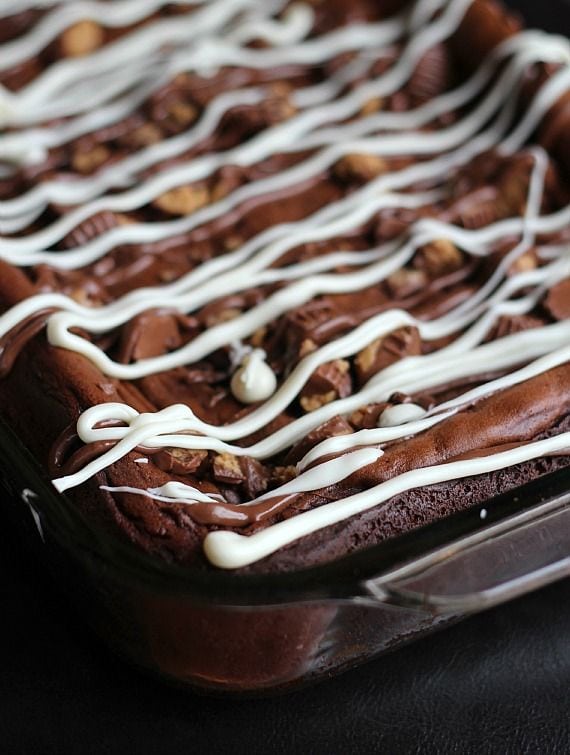 Yes.
Please.
Thankyouverymuch.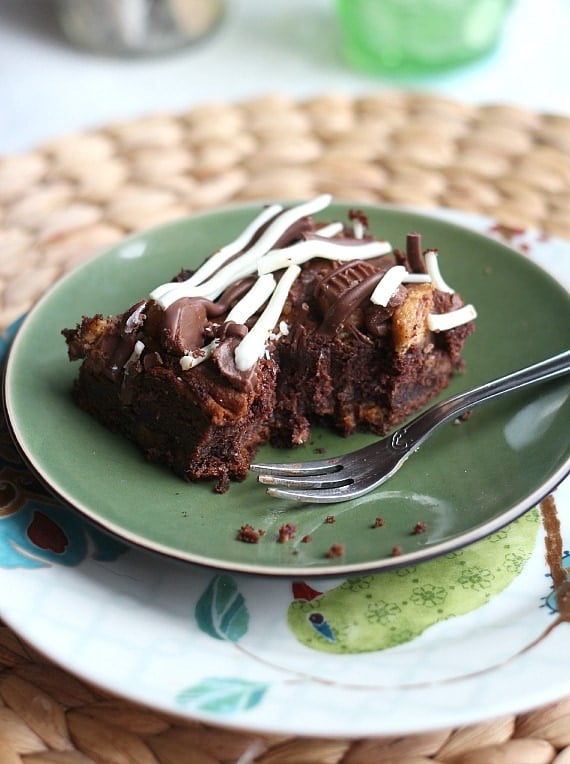 Also, eating with a mini fork is bound to enhance your coffee cake experience.
Print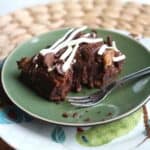 Peanut Butter Cup Chocolate Coffee Cake
---
---
---
---
Want To Save This Recipe?
Find more recipes like this: