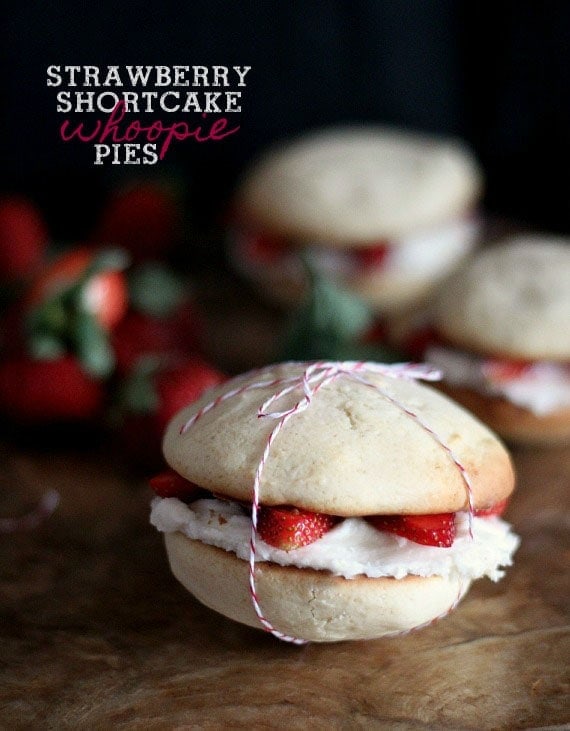 So I didn't get a lot of sleep last night…
Like I'm pretty tired.
You wanna know why? Because things seem impossibly ridiculous at 2:00 am. I mean, any issue you might be having in your life, thinking about it at 2:00 am will make it the hugest, largest, most insurmountable problem you have ever had. Ever.
So I laid awake from 2:00 am – 4:00 am thinking about the very important matter of my kid's iPods. I had myself convinced in the wee hours that by allowing them to play their iPods frequently, I was turning their brain into liquid, damaging their vision, preventing them from ever getting into college, getting a girlfriend or getting married, which consequently lowered the possibility of me ever having grandchildren. All because they play their iPods.
I was basically a sweaty, panicked wreck.
How I got from point A to point B on that matter is far too long and nonsensical a story to tell you here and now, but I will tell you should disregard your brain-talk at 2:00 am. It exaggerates. And dramatizes…and hyperbolizes every scenario in your life.
BUT sometimes, on rare occasion, in between thoughts of Minecraft and failure to launch scenarios, accompanied by images of being an old angry woman with no grandchildren to speak of, you get a glimmer of a good idea.
Which leads me to today's recipe.
Thanks 2:00 am brain.
Strawberry Shortcake Whoopie Pies.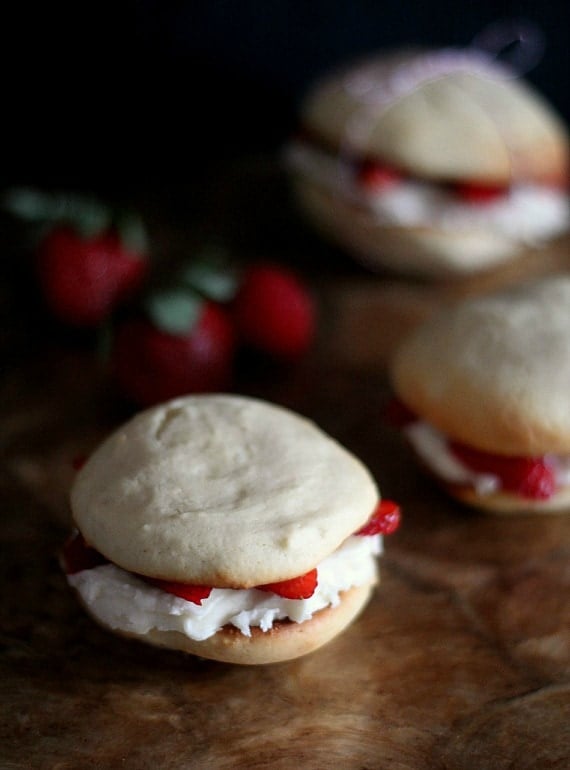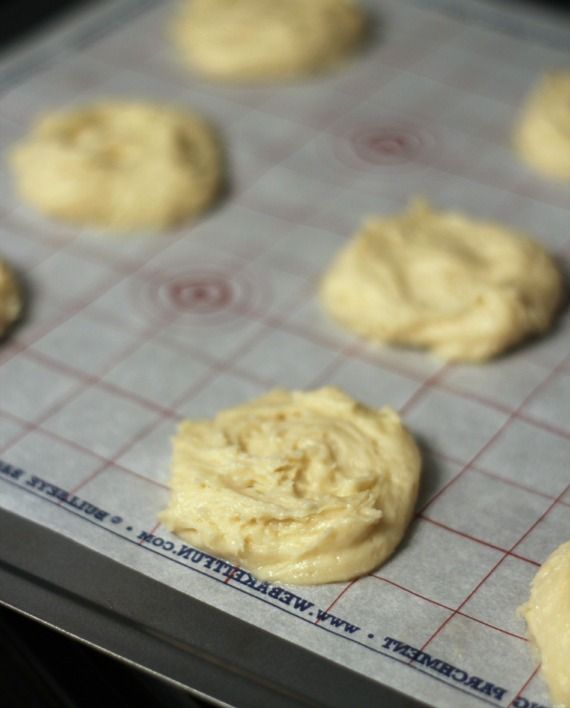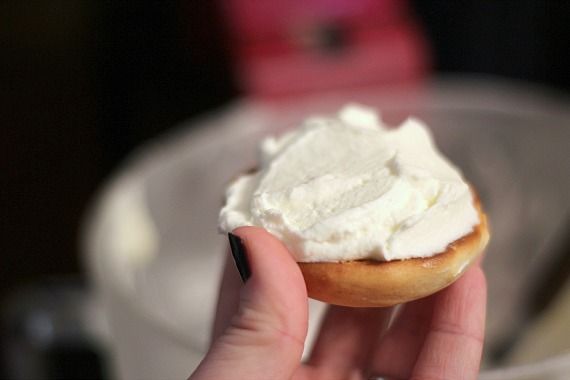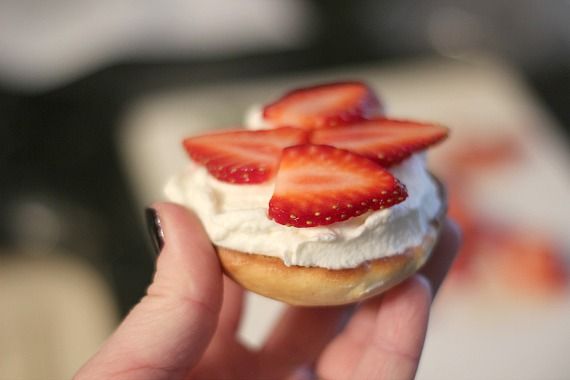 You just start by making a simple vanilla batter…
Drop spoonfuls of the batter onto a parchment lined baking sheet and then flatten the batter out. It's pretty thick, so you need to flatten it, otherwise they will be way too tall after they bake…
When they are done and cooled, spread some yummy filling on one side. I used a butter based filling. I tried using a whipped cream filling and it didn't work. While delicious, it squished out the sides and was very un-whoopie pie-like.
Then top the filling with sliced strawberries.
Really stuff as many slices as you can mange in there!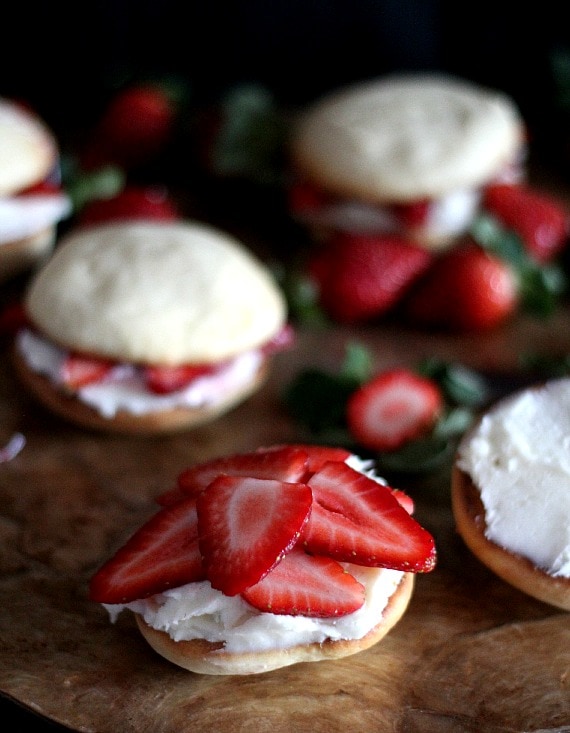 Then eat the heck of it…
Print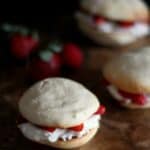 Strawberry Shortcake Whoopie Pies
---
---
Cookies
1 cup

butter, room temperature

1 1/2 cups

sugar

1 tsp

salt

1 Tbsp

baking powder

3

eggs

4 1/4 cups

flour

1 cup

milk

1 Tbsp

vanilla
Filling
10 Tbsp

butter, room temperature

1 tsp

vanilla

4 Tbsp

heavy cream

2 1/2

–

3

cups powdered sugar

1 pint

strawberries, sliced thinly
---
Instructions
Preheat oven to 400°
Line baking sheet with parchment paper.
Cream together butter and sugar for approx 1 minute on medium speed with your mixer.
Turn mixer to low and add in baking powder, salt and eggs. Turn mixer back up to medium and mix until smooth.
Mix vanilla into your milk.
With your mixer on low, alternate adding the flour and the milk/vanilla mixture, starting and ending with flour. Mix until just combined.
Drop dough by heaping tablespoon onto prepared baking sheet about 2 inches apart, flatten the dough, so it's not so rounded.
Bake 10-11 minutes until edges are golden and tops are set.
Transfer to wire rack to continue cooling.
Filling
Cream butter in mixer with vanilla about 2 minutes. Slowly add in 2 1/2 cups powdered sugar and cream, beating for 2-3 minutes more. Add more powdered sugar if you desire a thicker consistency.
Assembly
Spread about 2 Tbsp of filling on the bottom of a cookie, top with 5-6 strawberry slices. Spread a teaspoon of filling on the bottom of the other cookie (to help stick) and press the cookie together forming a sandwich.
---
Want To Save This Recipe?
Find more recipes like this: