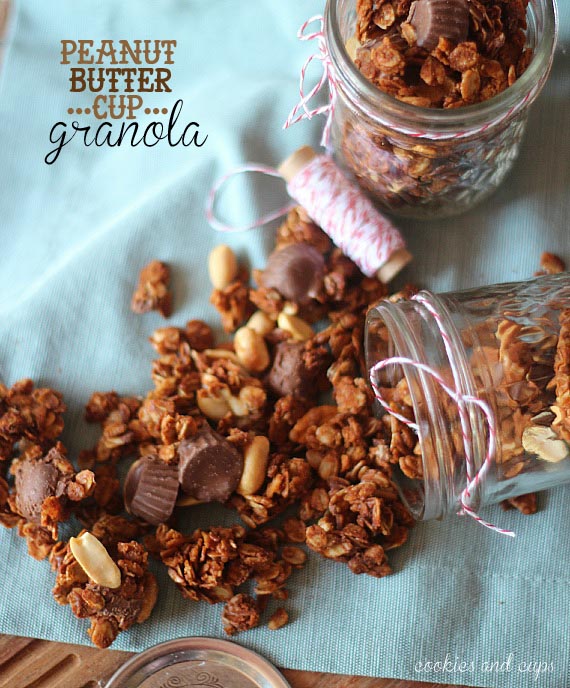 You know what I kind of hate?
Those "scan your own" grocery aisles.
As if shopping wasn't enough work, now I have to scan my own scallions as well?
And not for nothing, the fact that I have this blog on the internet is something of a miracle in itself, because I am so very not computery. So when faced with a new thinking machine that I need to figure out, I'm basically playing a game of Russian Roulette with my Ben N Jerry's.
Oh yeah, and lady who sighs really loud behind me…I GET it. I am slow… is the upper lip sweat and giant blinking "help" light not telling enough for you?
I am not on board with robot machines trying to take over the land. I do not know what type of onion I chose…I mean WHY ARE THERE SO MANY CHOICES OF ONIONS?
That's why there are trained checker-outers. They know their vegetable SKUs. I do not. IDONOT!
So instead of letting my Vidalia sit and twirl his mustache at me, knowing that I am bound to get stumped on his variety, I choose real life humans.
All day every day.
Except when they're being rude.
Guess where I was today?
Moving on…Peanut Butter Cup Granola.
Perfect for snacking. Perfect for gifting. Perfect for pelting at the scan-your-own-grocery machine.
Perfect for emotional eating after being humiliated by a mustache twirling Vidalia.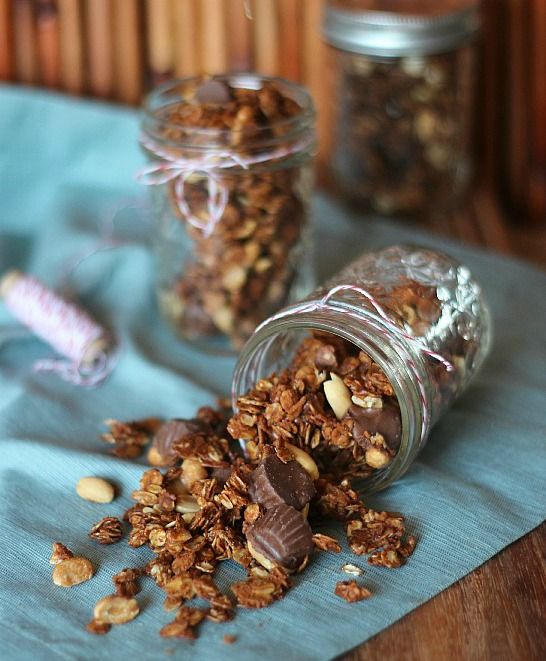 Homemade granola is completely easy to make and since it's so adaptable you make a flavor that suits your very particular palette.
Which means I added peanut butter cups to mine. Doi.
Start with some oatmeal on a baking sheet…
Then measure out 2/3 cup of both peanut butter and honey…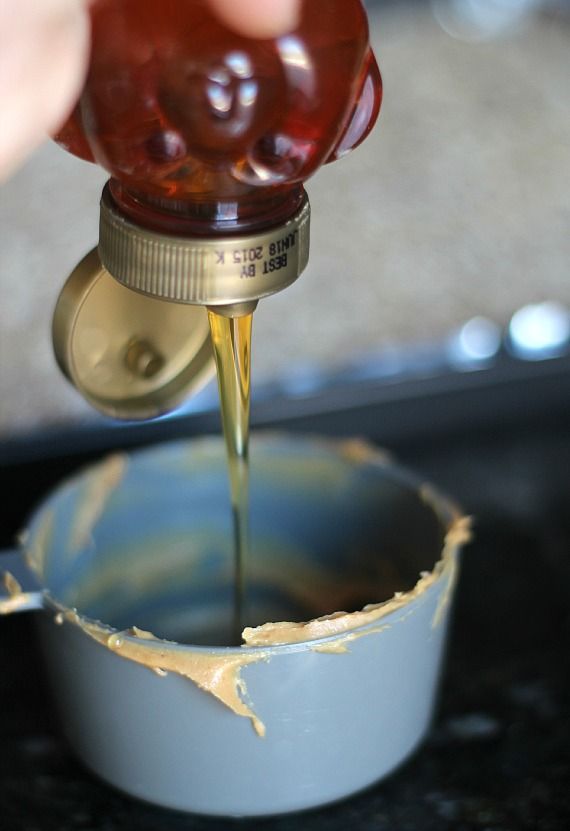 Mix them together in a small saucepan…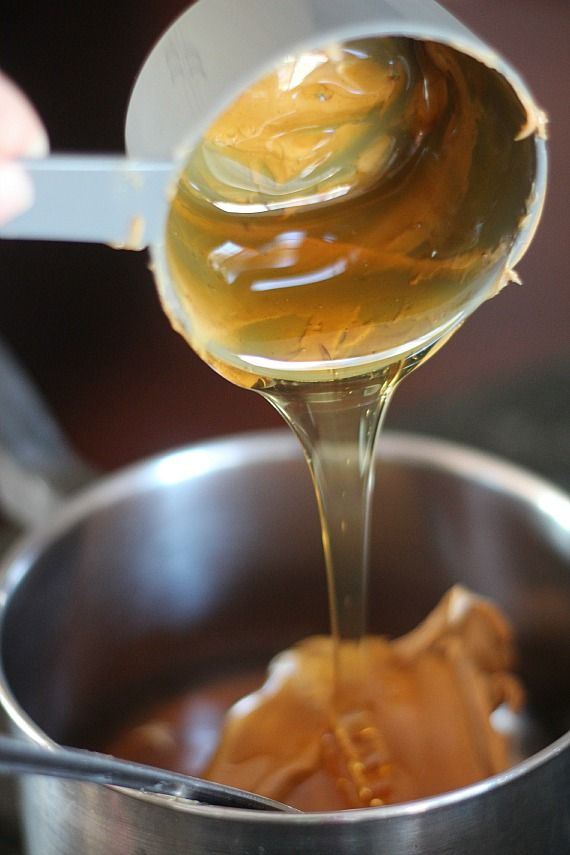 Heat the honey, peanut butter and a little cinnamon until it's warm and pourable…add a splash of vanilla and drizzle that over the oatmeal.
Sorry about all the pouring shots…I couldn't stop.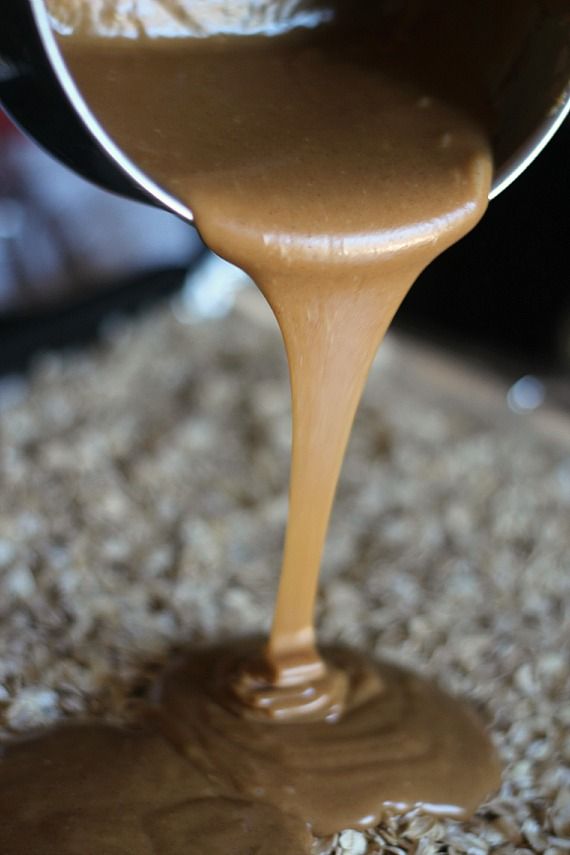 Stir the peanut butter mixture into the oats, making sure that they all get coated evenly.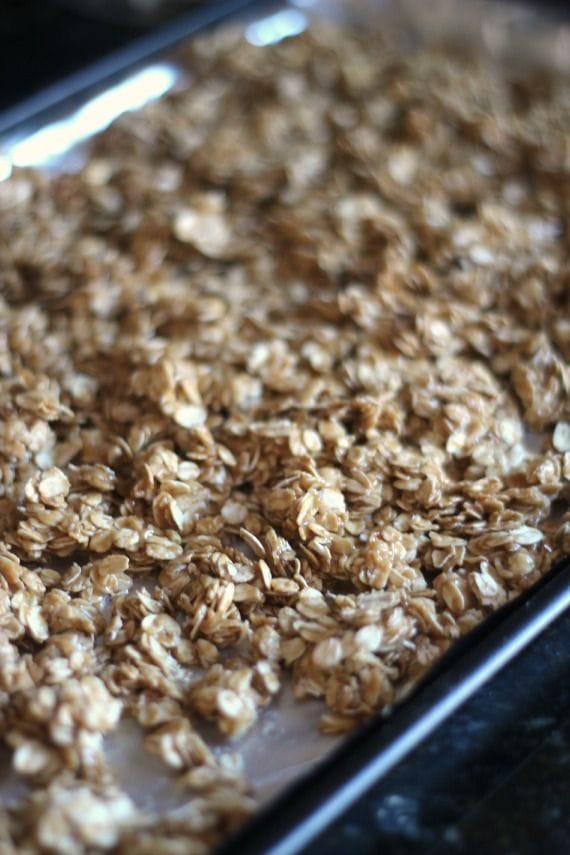 Bake the oats up for about 35 minutes. Then here's the trick..turn OFF the oven.
Then grab some peanuts…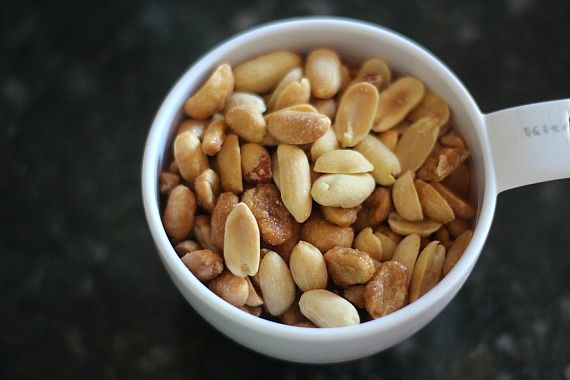 Stir those into the oats and then add the whole shebang back into the "turned off" oven to dry.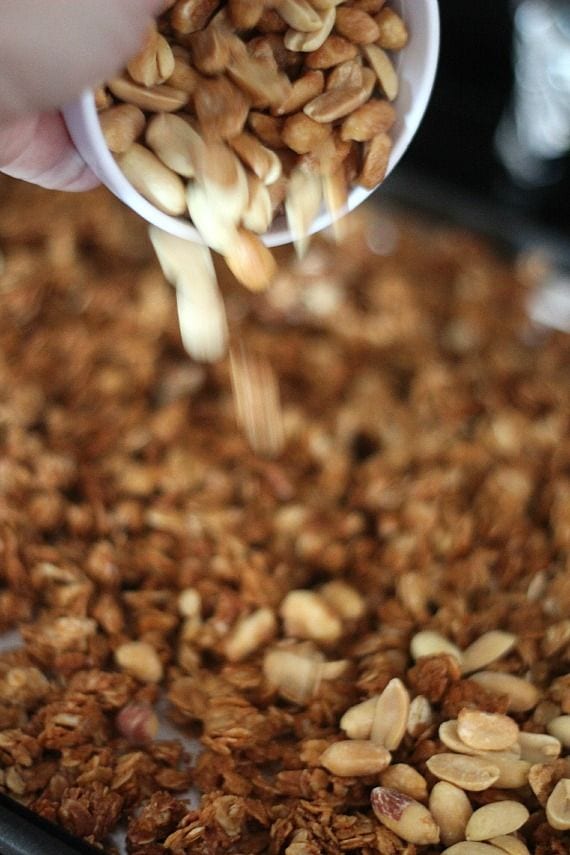 Leave it alone for about and hour and a half.
THEN.
THENNNN…pull it out of the oven and sprinkle on your mini peanut butter cups.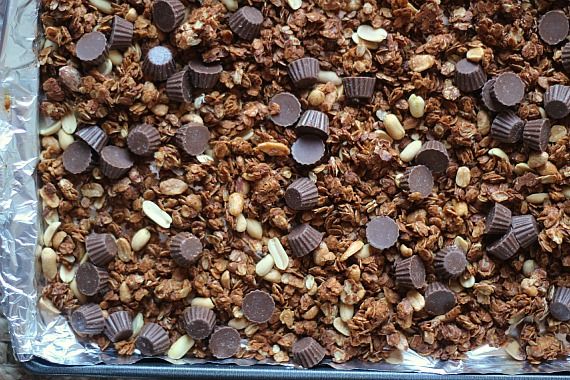 Your oven will still be mildly warm…so pop the granola back in for only 4-5 minutes until the peanut butter cups get glossy, then remove from the oven.
This will help them stick to the granola…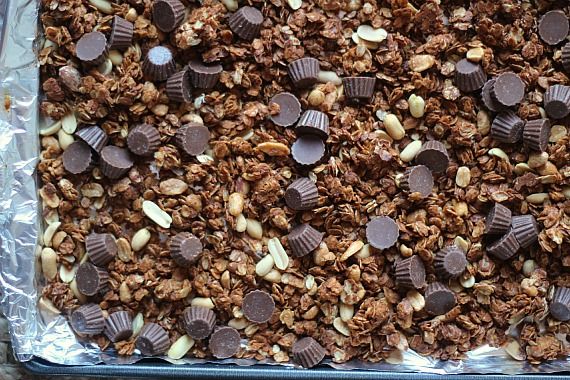 Let the peanut butter cups set back up and package up for gifts or snacks!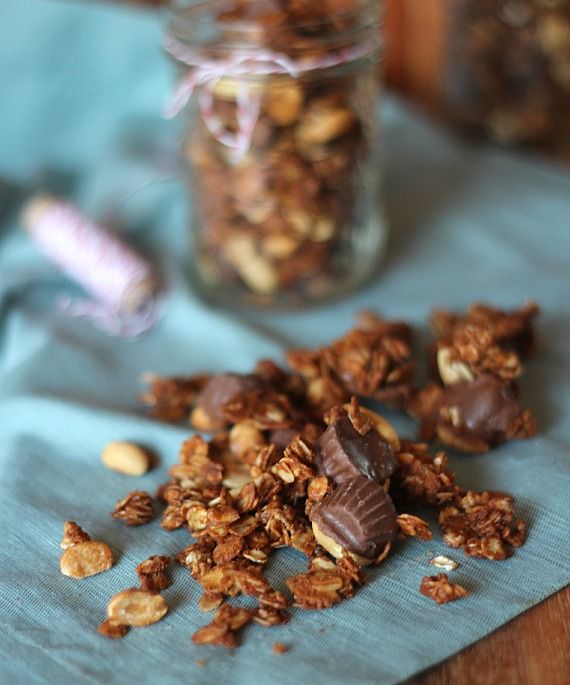 Print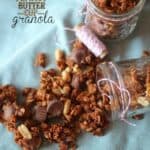 Peanut Butter Cup Granola
---
---
2/3 cup

peanut butter

2/3 cup

honey

1/2 tsp

cinnamon

1 tsp

vanilla

4 cups

Old Fashioned Oats

1 cup

honey roasted peanuts

2 cups

Mini peanut butter cups
---
Instructions
Preheat oven to 300°
Line a roasting pan or large baking sheet (with sides) with foil. Spread oatmeal evenly in pan.
In a small saucepan combine peanut butter, honey and cinnamon heat on medium for about 4 minutes until heated through, stirring frequently. Remove from heat and stir in vanilla.
Pour over oatmeal and stir gently to coat evenly. I used a rubber spatula and my hands.
Bake oats for 35 minutes, stirring occasionally. Turn oven off.
Remove from oven and sprinkle peanuts into mixture and stir to combine evenly. Place baking sheet back in oven and let sit in warm oven for 1 1/2 hours to dry.
Remove from oven and sprinkle mini peanut butter cups over the granola. Place back in barely warm oven for 4-5 minutes until the peanut butter cups get slightly glossy and stick to the granola.
Remove from oven and let sit until peanut butter cups set up.
Store in an airtight container fro up to 5 days.
---
Want To Save This Recipe?