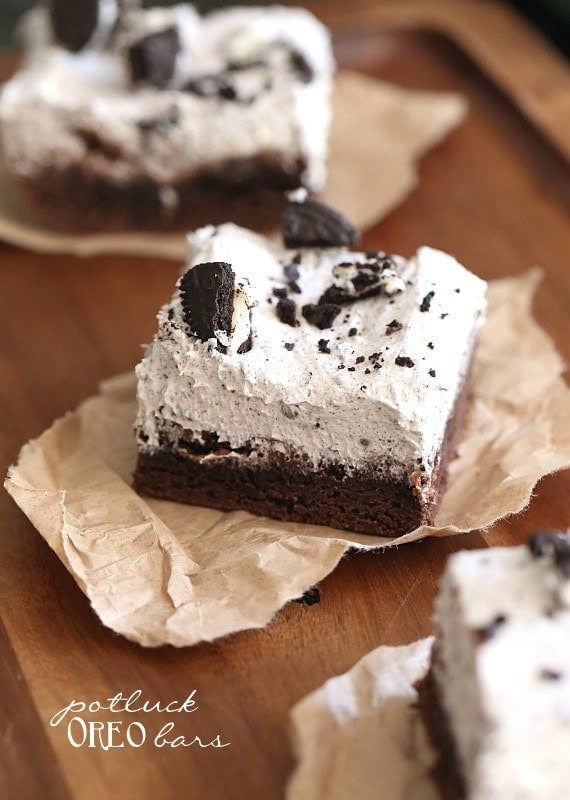 These Potluck Oreo Bars will easily be a crowd favorite! They start with a dense chocolate cookie base (made with a cake mix) and are topped with a dreamy Oreo Cream Cheese Mousse!
So my husband has taken up juicing…
He went out and bought a juicer and is now all about new "juices".
This means he spends infinity dollars on produce daily. Because how much juice do you think comes out of a head of broccoli? Like 2 teaspoons. So basically to get enough juice to fill a Dixie cup you have to buy 45 heads of broccoli.
And 45 heads of broccoli is expensive.
Also are Dixie cups still a thing? I used to drink from them all the time when I was a child…and now I can't even remember the last time I SAW one.
I mean, really they are kind of annoying, they only hold like 1/4 cup of liquid.
Anyhow, back to my husband's juice.
Like I said you have to buy a LOT of veggies and fruit to actually make a glass, which means my refrigerator is filled with kale and spinach and beets and broccoli and things with weird odors.
I have no room left for pitchers of lemonade or coffee creamer. It's becoming an issue.
And might I just say when my husband makes this juice, it's the color of poop after you've been to a birthday party and eaten a piece of cake with a giant green flower.
Yeah, there's a visual for you.
So it looks sick, smells weird and takes up all my lemonade space.
But it's "healthy". So there's that.
Anyway, the whole point of my story is that I made these Potluck Oreo Bars, which need to be refrigerated, but I had no room in the fridge for my Oreo bars because of all the kale, which forced me to eat all the bars.
So basically my husband's juice is making me fat.
Thanks for that.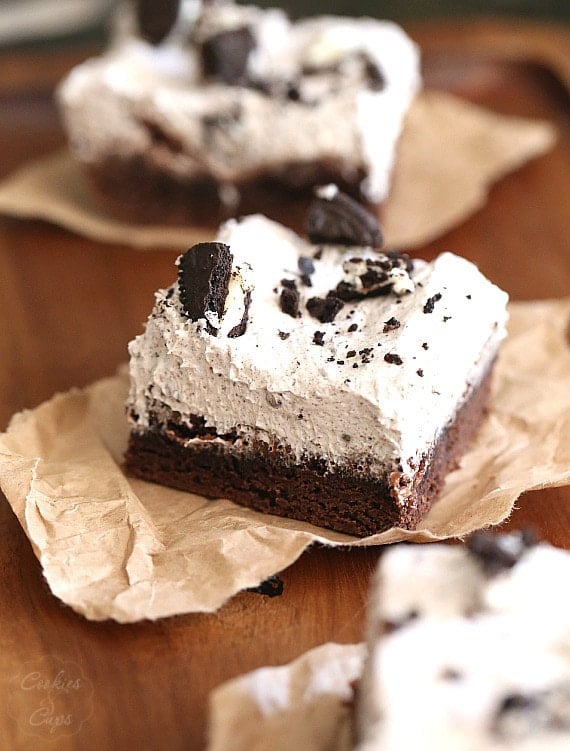 The beauty of these bars is that they start with a cake mix. Which again, I know some of you hate. But it's just the nature of the beast today.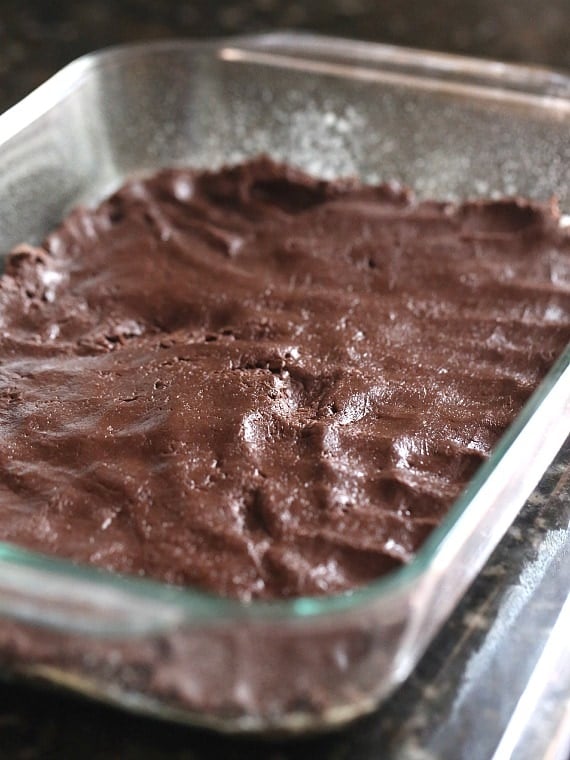 You use the cake mix as a thick base and then top it with a creamy cheese mixture…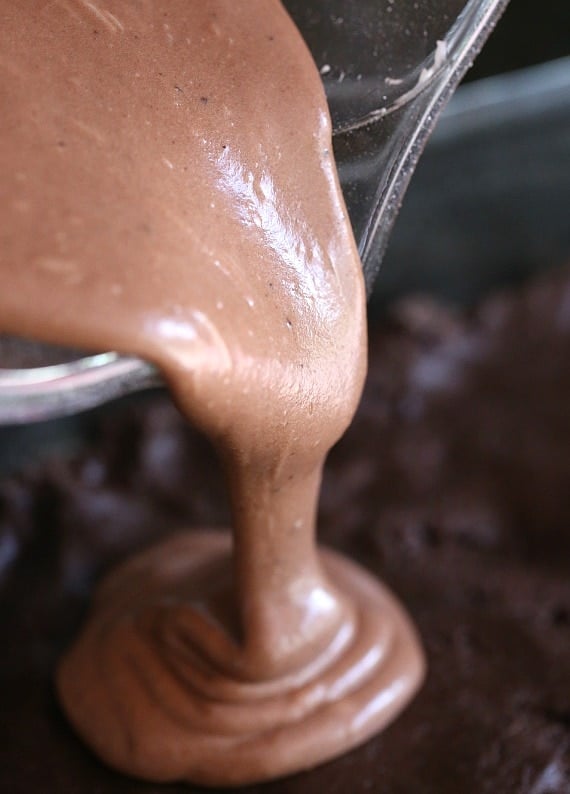 Bake it up like this…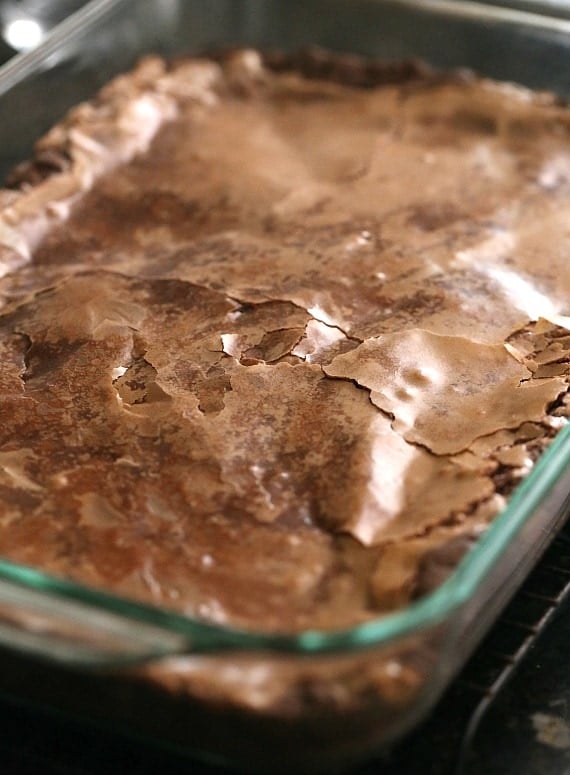 Then chop some Oreos.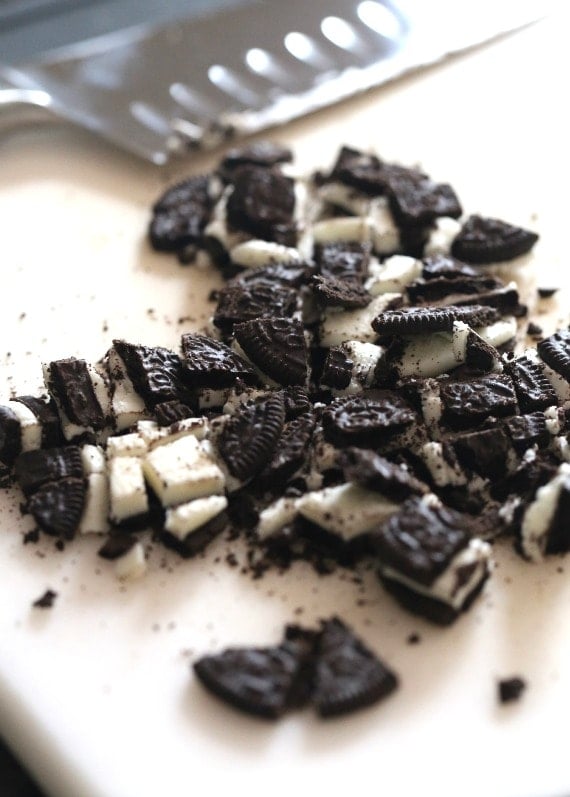 And mix it with more cream cheese deliciousness.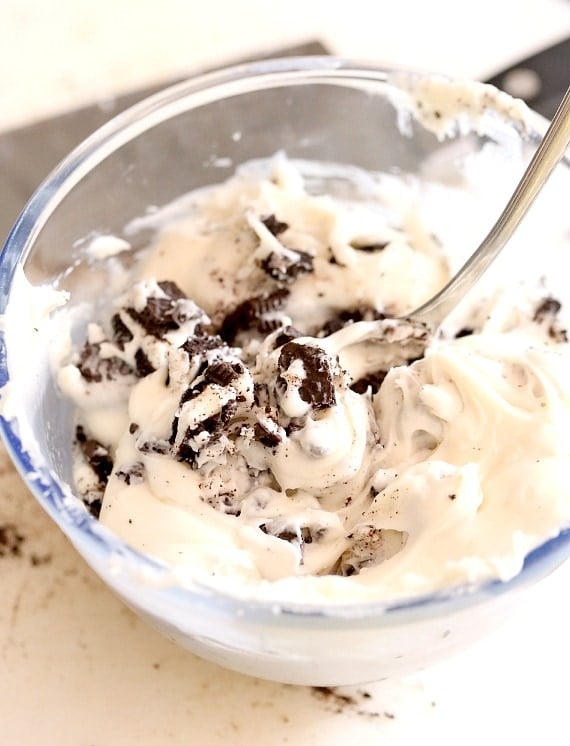 Mix that with Cool Whip. Yes, I know this recipe is from the devil…cake mix, Oreo AND Cool Whip.
Spread that on top…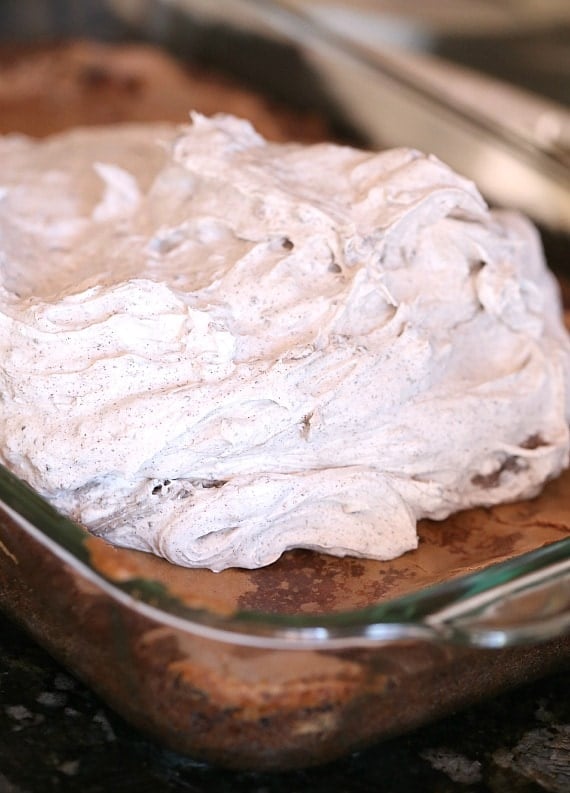 So pretty!
And then more Oreos…because yes.
And then you should eat. And eat.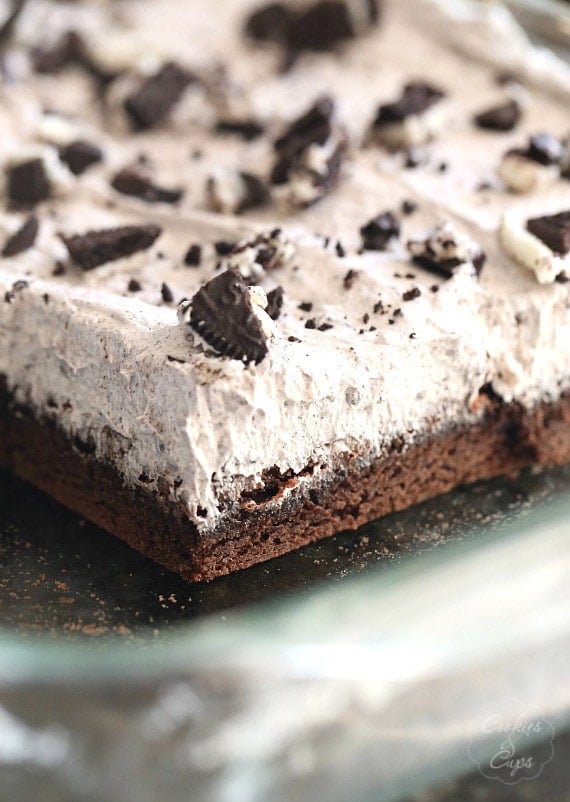 Then have some juice 🙂
Print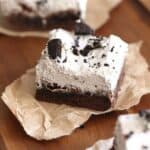 Potluck Oreo Bars
---
---
Ingredients
1

box chocolate cake mix

1/2 cup

butter, melted +

1/4 cup

butter, melted

2

eggs, divided

1

(8 oz) brick cream cheese

4 cup

s powdered sugar

1 Tbsp

vanilla

2 Tbsp

Cocoa powder

1

(8 oz) container Cool Whip, thawed

12

Double Stuf Oreos, chopped
---
Instructions
Preheat oven to 350°
Spray a 9×13 baking dish with cooking spray, set aside.
In bowl, stir together cake mix, 1/2 cup butter (1 stick), melted and 1 egg until smooth.
Press mixture into the bottom of your prepared pan.
In bowl of stand mixer beat cream cheese, vanilla and powdered sugar together until smooth. Remove half of the mixture from the bowl and reserve for later (eyeball it). In the remaining cream cheese mixture, add cocoa powder, 1/4 cup butter, melted and remaining egg. Beat until smooth.
Spread this mixture over top the cake mix layer. Bake for 30 minutes until just set.
Allow to cool completely.
When base is completely cool, stir in half of your chopped Oreos to the remaining cream cheese mixture. Then fold in thawed Cool Whip until smooth.
Spread this all over your cooled base. Sprinkle with remaining chopped Oreos.
Chill for at least an hour. Cut into squares when ready to serve.
---
Notes
store airtight in refrigerator for up to 3 days.
recipe adapted from The Stir
If you love Oreo bars.. check out these other ones I have…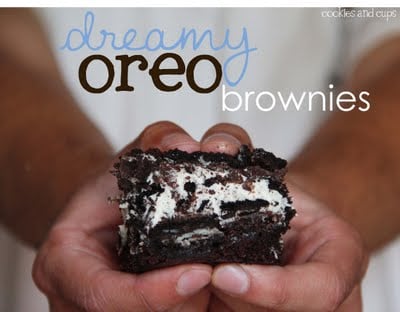 Oreo Icebox Cake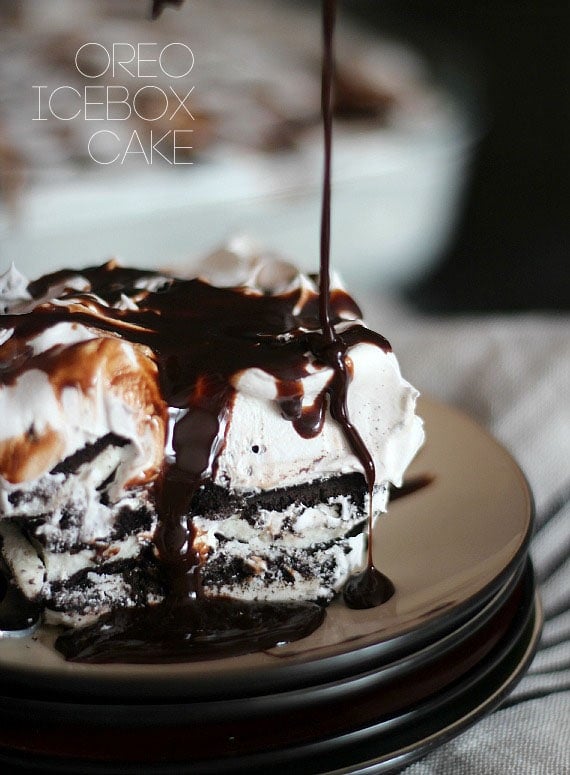 Oreo Cream Filled Brownies