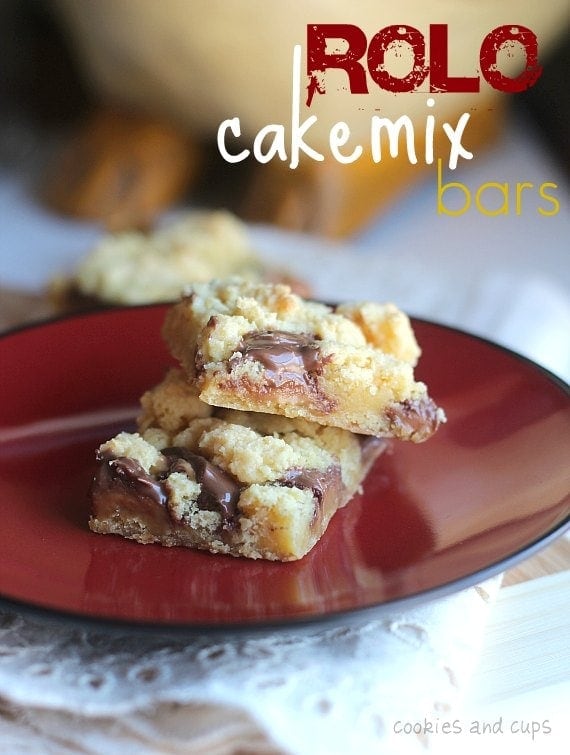 Are you sick of cake mixes yet?
Well, we are closing in on the end "Busy people need sweets that start with cake mix week"…
It's been fun while it's lasted, yes?
Next week I am sure I will be back to more complicated fare..like popcorn and brownies…
So, yeah, it never gets too complicated around here, but I do have to say that this week of cake mix treats has been kinda fun.
I have an entire section of cake mix recipes on this site…did you know that?
Under the category "Fun Sweets" on my navigation bar up top, cake mix recipes is there. You should check it out, there's some fun stuff.
Speaking of fun stuff…last week I did a fun nail project. Not sure if you guys have ever heard of "water marbling"? Well hop over to my other site and check it out…I am a major dork when I talk to the camera, so please ignore my voice and my awkwardness and also ignore the fact that you can't see my face.
So yeah…I don't think Steven Speilberg will be calling anytime soon to ask me to assistant direct a film with him. Whatevs.
See, I am so busy doing nails and making crafts and stuff that I have had to use cake mixes all week.
Phew, the life of a blogger.
That leads me to my last cake mix treat of the week.
These are Rolo Cake Mix Bars.
They are caramely and yummy and easy ~ 3 things that I look for in a dessert.
Start with your Rolo candies. Cut them in half.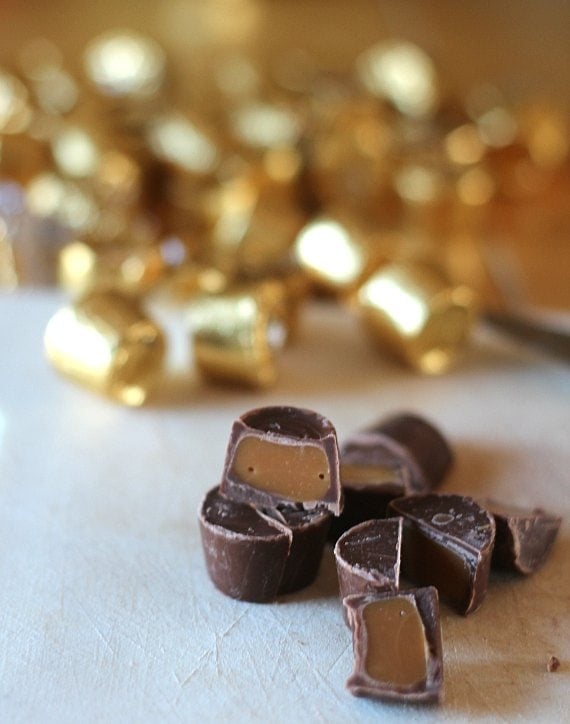 Next up mix up your cake mix, evaporated milk and melted butter…
**Make sure you use a 18.25 oz box of cake mix. That is 1 lb. I used Duncan Hines.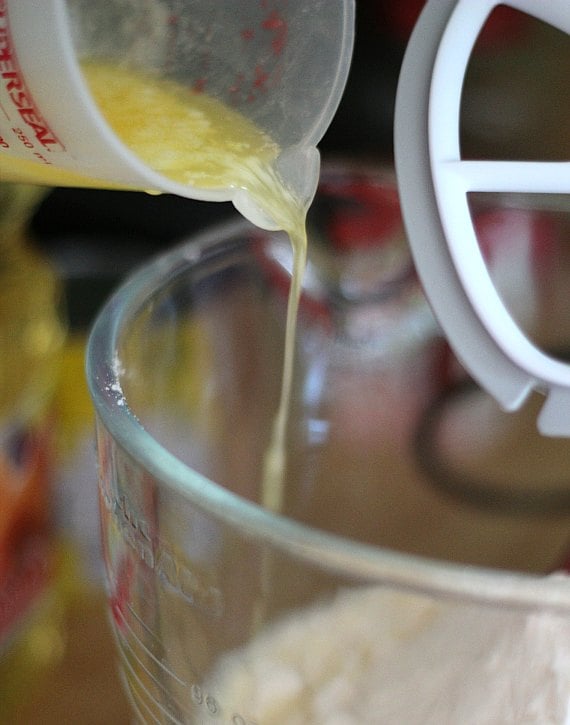 Divide the batter in half, like this picture…Please ignore the fact that the divided batter looks like brains or a butt. Completely unintentional.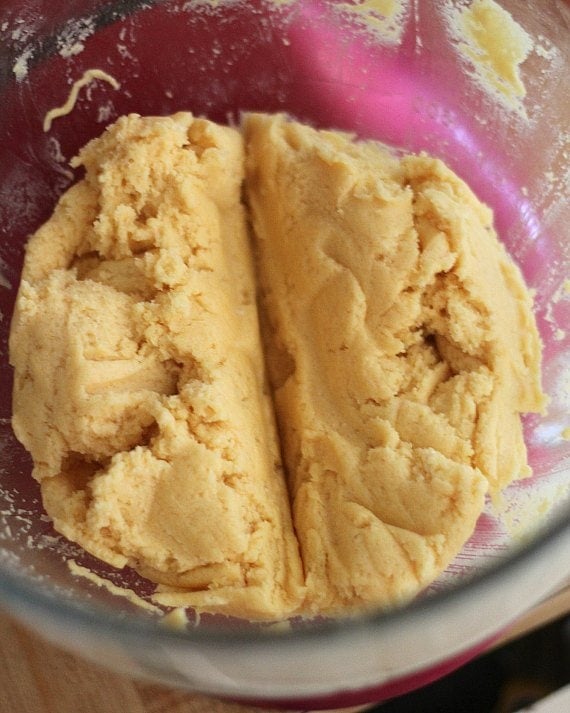 The batter will be sticky, but carefully press half into the bottom of a greased baking pan…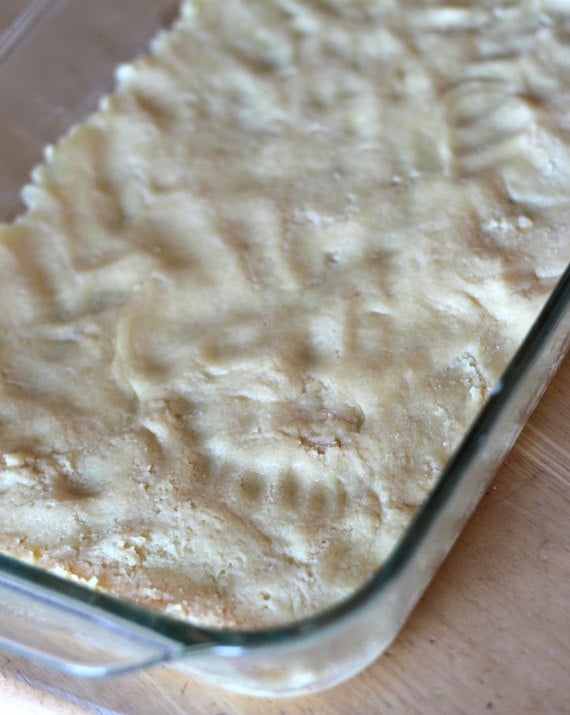 Bake the crust up for a few minutes. Then place the Rolo candies face down on the crust…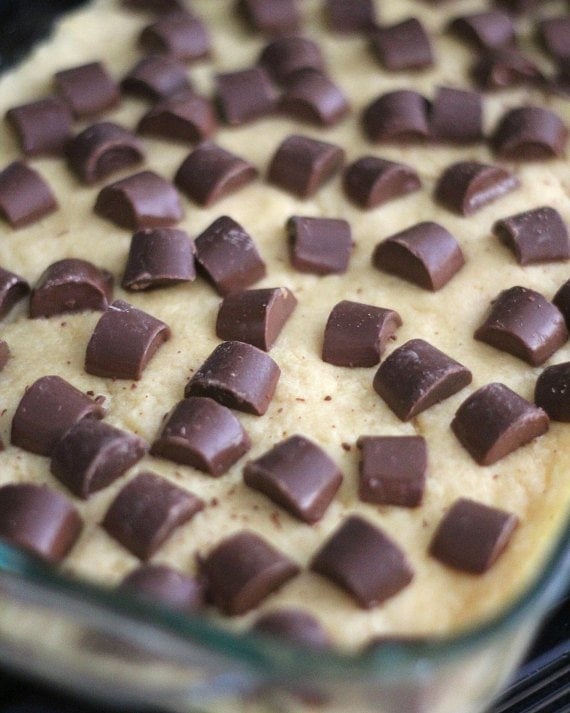 Then drop the remaining batter on top…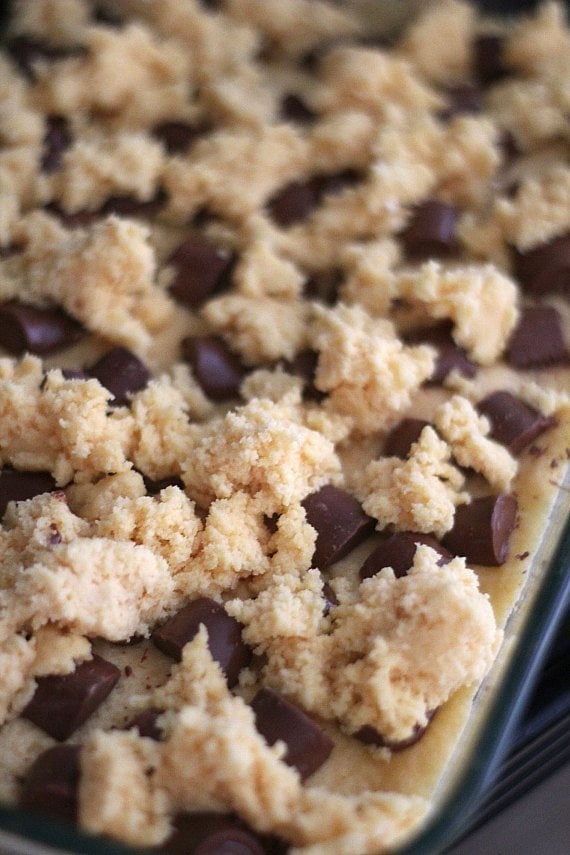 Bake it for a few more minutes.
Then try and keep out of it before it cools….I dare you.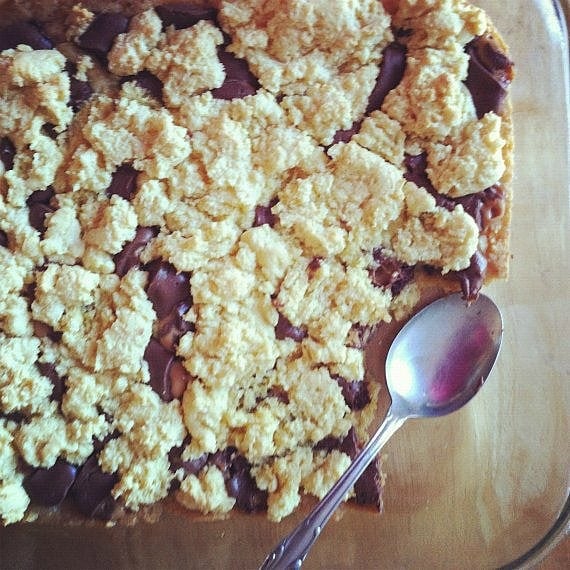 Print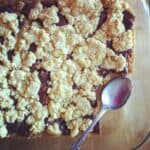 Rolo Cake Mix Bars
---
1

box (18.25 oz) yellow, vanilla or white cake mix ( I used Duncan Hines), dry

5 oz

evaporated milk

1/4 cup

butter, melted

40

Rolo Candies, unwrapped and cut in half
---
Instructions
Preheat oven to 350°
Spray a 9×13 pan with cooking spray.
With your mixer, beat cake mix, evaporated milk and butter until combined. Mixture will be thick and sticky.
Divide batter in half and press 1 half into the bottom of the pan.
Bake until just set, approximately 8-9 minutes.
Remove base from oven and place Rolo candies, caramel-side down on top.
Drop remaining batter on top of Rolos in teaspoon sized amounts.
Bake for 20-24 minutes longer until top begins to golden.
Cool completely before cutting into squares.
---
Notes
Recipe adapted from Taste of Home
Want To Save This Recipe?
Find more recipes like this:
adapted from Taste of Home magazine