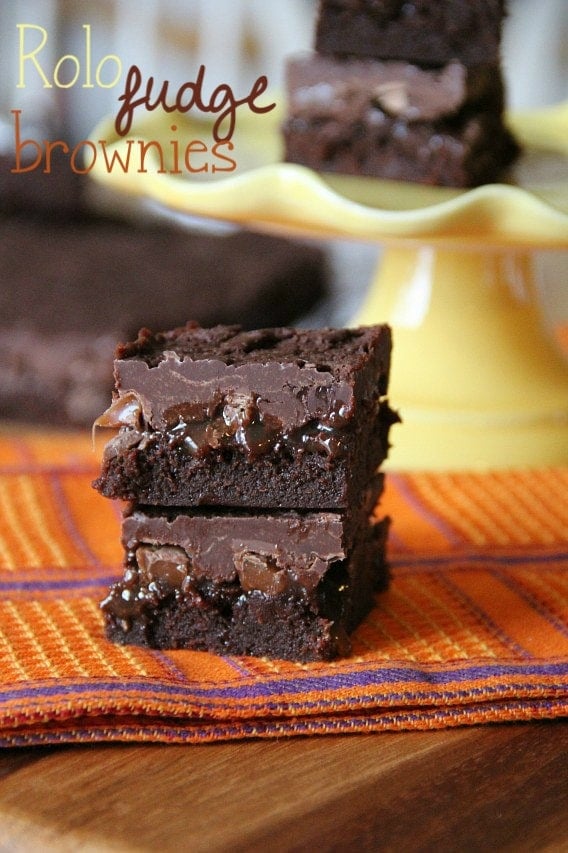 Sometimes you just need chocolate.
Last week there was nothing that would comfort me except chocolate…and excessive amounts of Cheese Puffs.
It was a long, sweatpants filled week.
People were stupid last week. All people.
And I bought 2, 6 packs of Reese's Eggs "for Easter".
Don't pretend you haven't done it.
Luckily it's Sunday and last week is a memory. Not a fond memory for my husband, but definitely a memory.
While I am still in my sweatpants, I have introduced vegetables back into my diet, for which my guts said thanks.
But in the midst of my chocolate rage last week I decided to make the most chocolatey brownies in (hand sweep) all the land.
Sometimes insanity brings forth genius.
Duh.
Rolo Fudge Brownies
First off, make some brownies in a 9×13 baking pan. Use a box mix, or use this yummy recipe that I love.
While I was at the store buying Reese's Eggs "for Easter" I also came across these…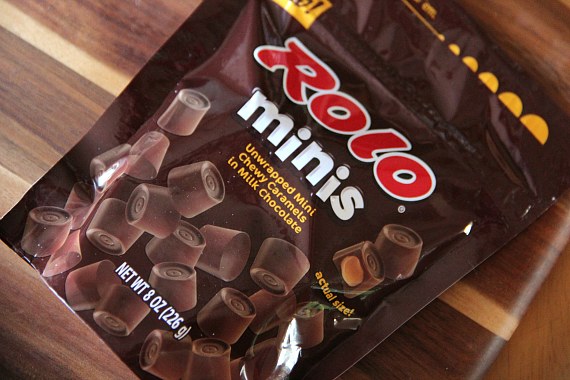 What you say? Already unwrapped Rolos? The candy gods are making it far too easy for us.
While they are called Rolo"Minis" I didn't really see a huge difference is size, so if you can't find them, no worries just buy regular Rolos and get your daily exercise by unwrapping 2 cups of the little devils.
Then chop them in half. Hi-yah!
Pour some caramel sauce on top of your brownies…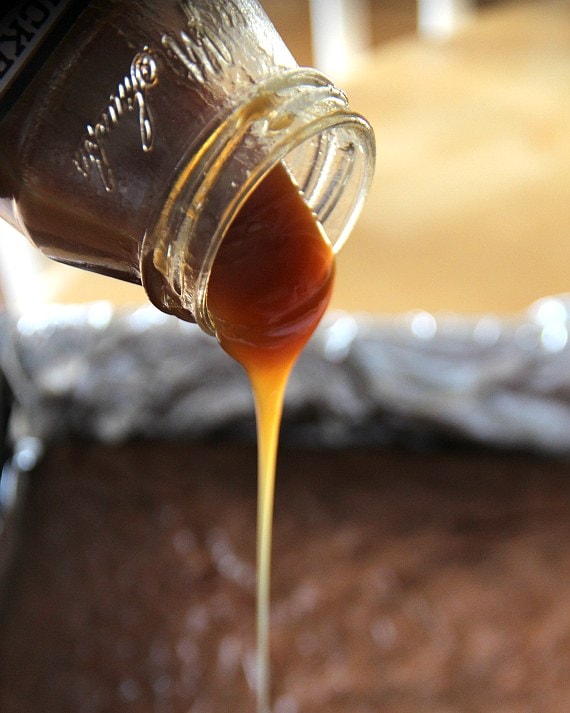 It will only be a super thin layer…just enough to use as Rolo glue.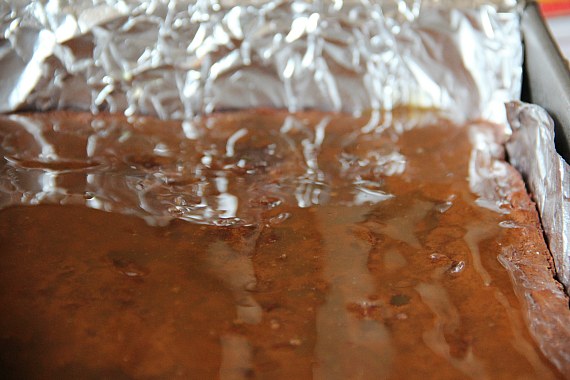 Then sprinkle your chopped-in-half Rolos all over the caramel topping.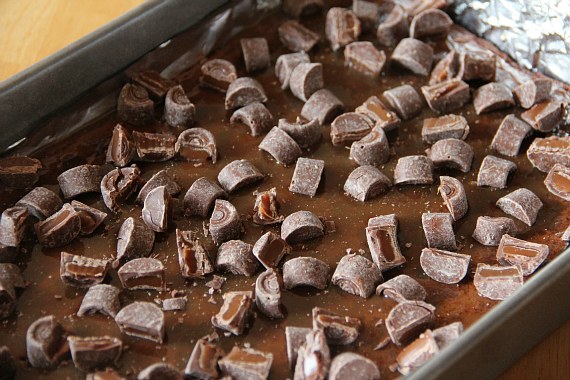 Finally make some fudge.
Chocolate chips + sweetened condensed milk.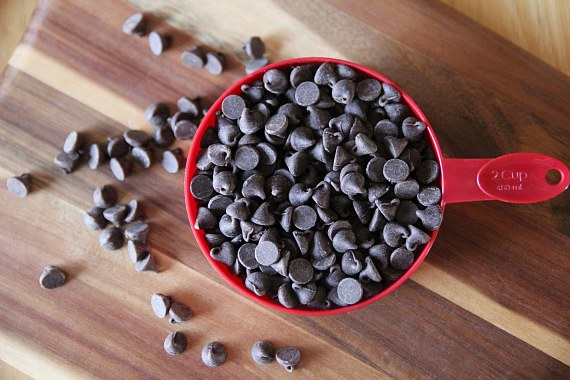 After you have melted the condensed milk and chips together plop it on your Rolos and spread it evenly using an off-set spatula.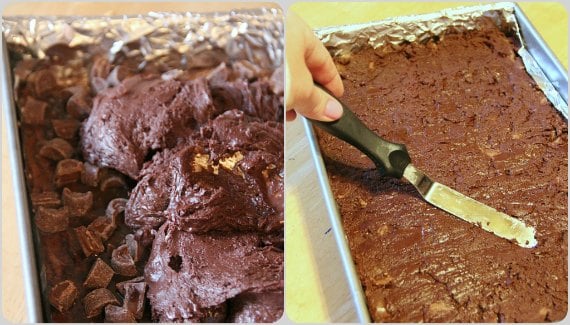 Now, here's where you have to exercise self control. Let it set up for at least 2 hours.
THEN you can cut it.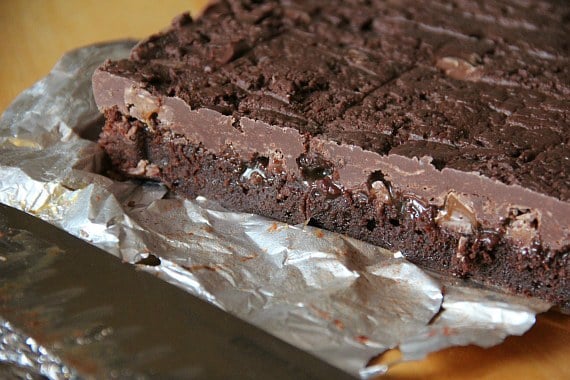 It's a beautiful thing.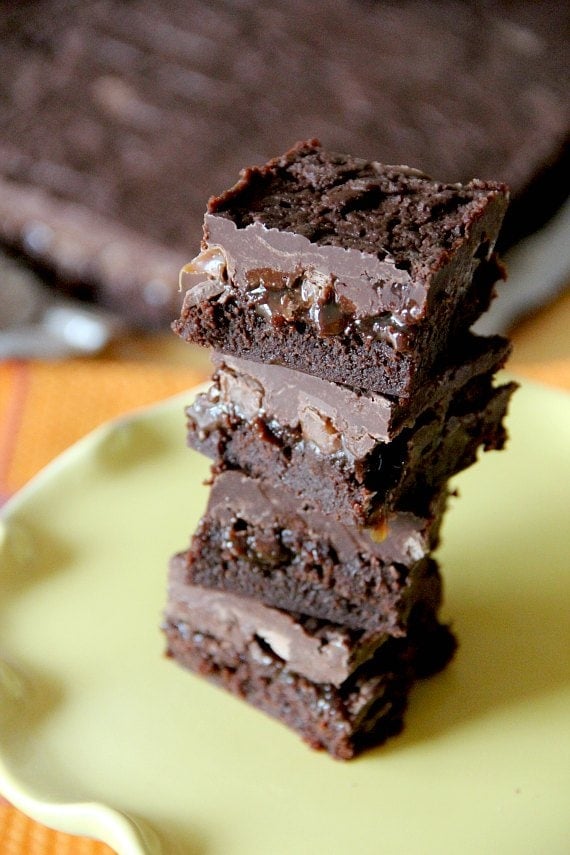 Print
---
---
1/2 cup

caramel sauce

2 cups

unwrapped Rolo candy, candies cut in half after measured

1

(14 oz) can sweetened condensed milk

3 cups

semi sweet chocolate chips

2 tsp

vanilla
---
Instructions
First make Fudgy Brownies in a 9×13 pan lined with aluminum foil and sprayed with cooking spray.
Let brownies cool completely.
Pour and evenly spread caramel sauce over brownies, it will be a very thin layer
Spread chopped Rolos over caramel sauce
In a medium saucepan over low heat melt sweetened condensed milk and chocolate chips together.
Once melted remove from heat and stir in vanilla.
Immediately spread over Rolos using an off-set spatula.
Let fudge set for at least 2 hours and cut into squares.
---
Notes
Store airtight for up to 5 days.
If you are using a boxed brownie mix, make according to package directions, but line the pan with foil and spray with cooking spray. It will make removing and cutting much easier.
Want To Save This Recipe?
Find more recipes like this: